The year 2021 has been really tragic for many Pakistani celebrities because they lost family members who were dear to them. Nowadays, like everything else, the public also lived these sad experiences with these Pakistani celebrities. They shared their grief and feelings with their fans and followers who supported them. The posts sharing such sad news were emotional and made the public connect to their grief. Most of them informed the public and asked them for prayers when their loved ones. Others suddenly announced the shocking and upsetting news.
Here is a list of those Pakistani celebrities who lost their family members in 2021:
[lwptoc]
Aiman Khan and Minal Khan
This year started with the most tragic news for the celebrity sisters Aiman Khan and Minal Khan. They lost their loving and caring father who was always by their side. They mourned the death of their father for months and chose not to celebrate Eid this year. Aiman and Minal's father's loss was too sudden and shocking for everyone. Since they have such a massive fan following, so many people were there with them in this sad time. The sisters often shared pictures with their father therefore the public felt their loss even more. Aiman Khan shared beautiful pictures with her father when she announced the news. Even now the sisters often share pictures with their father and remember him whenever they are enjoying family time. Aiman and Minal's loss is irreplaceable, our hearts ache for them.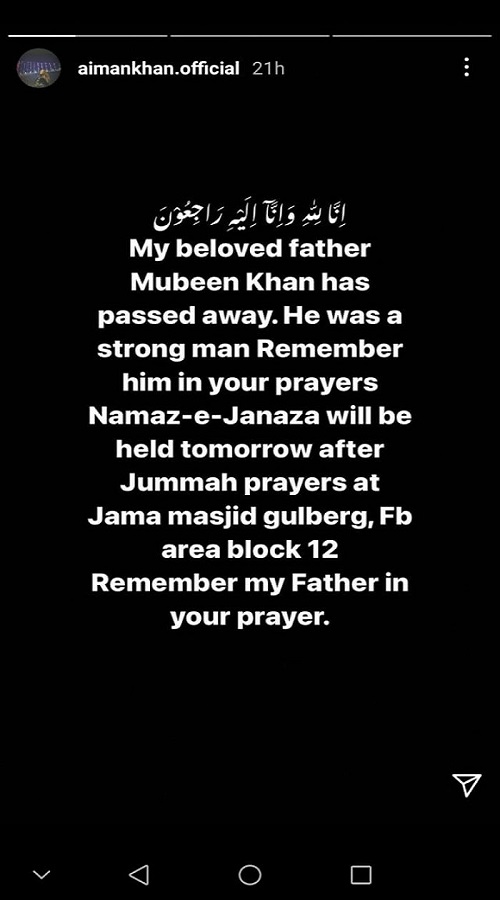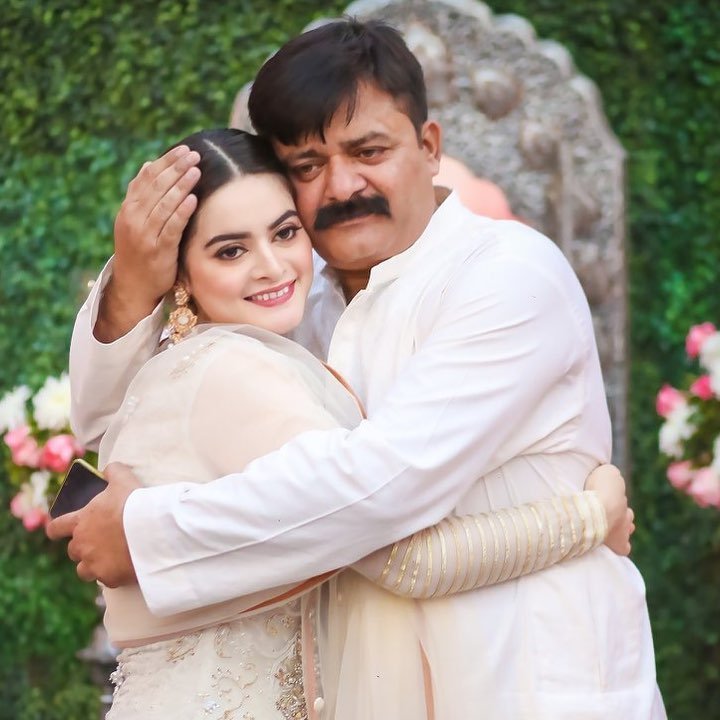 Nida Yasir
Nida Yasir needs absolutely no introduction. The viewers are not just familiar with her but also her family. She very often talked about her late mother in her shows therefore when her mother passed away in February this year everyone felt her pain. Nida's sister Sawera requested for duas in her tweet but later on shared the sad news that her mother had passed away. Nida Yasir shared a picture with her mother and shared this upsetting news with everyone calling her mother a fighter. A mother's bond with her daughter is such that no one can replace her, we feel Nida's pain.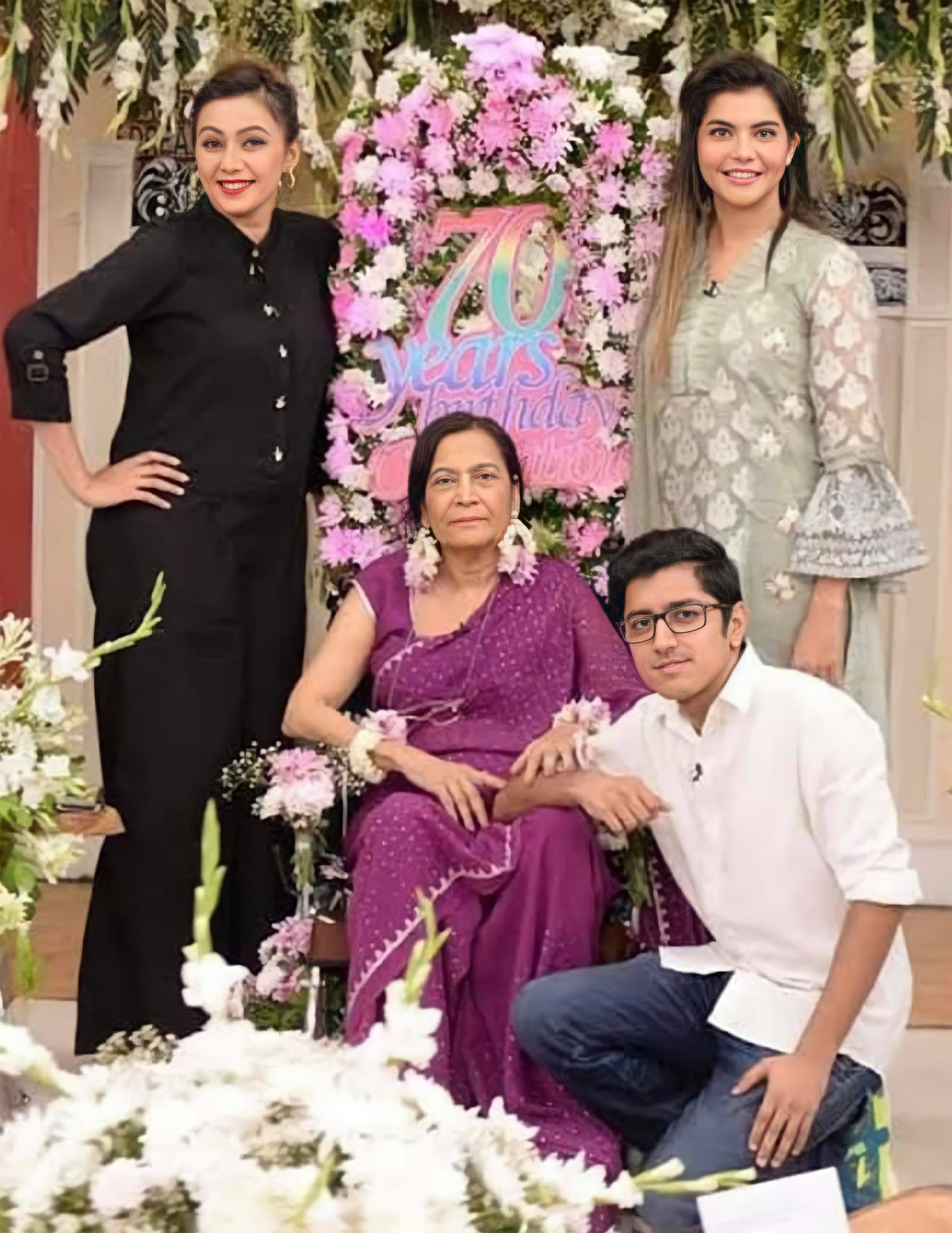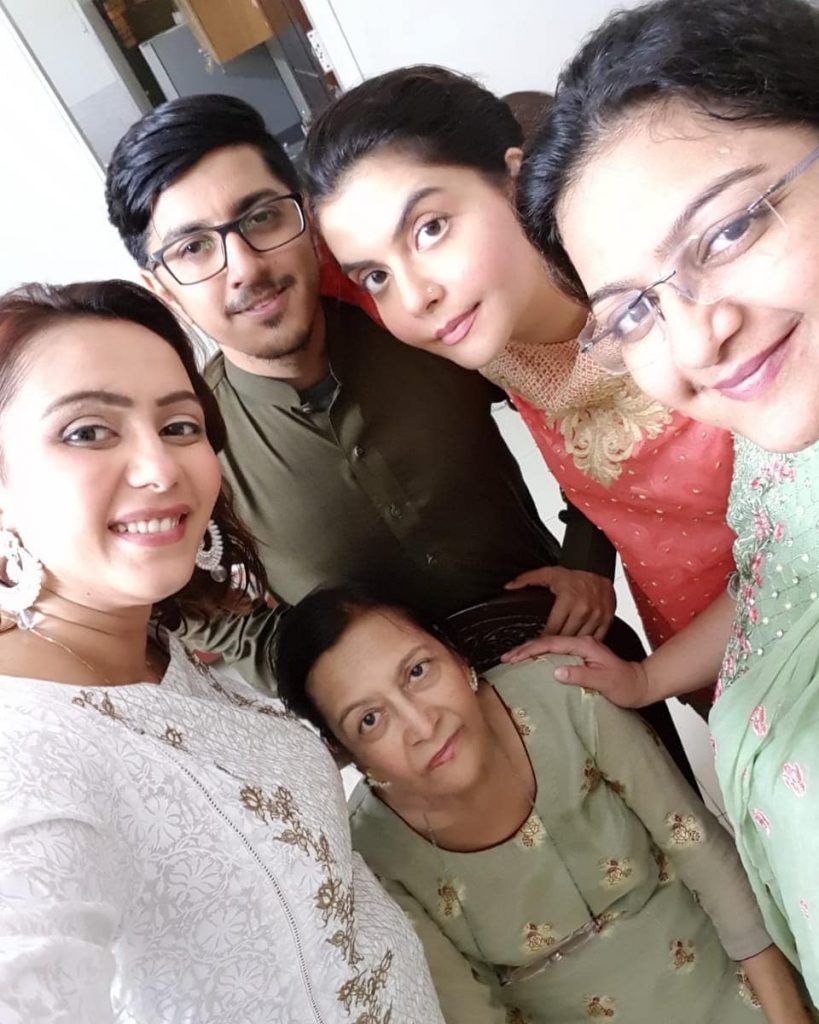 Shagufta Ejaz
We all know Shagufta Ejaz as an outstanding actress who has been part of the entertainment industry for more than 3 decades. Very few people know what a loving and caring person she is in real life and how close she is to her family. People who follow Shagufta Ijaz on Instagram must know her beautiful and amazing mother as well who left the world in March this year.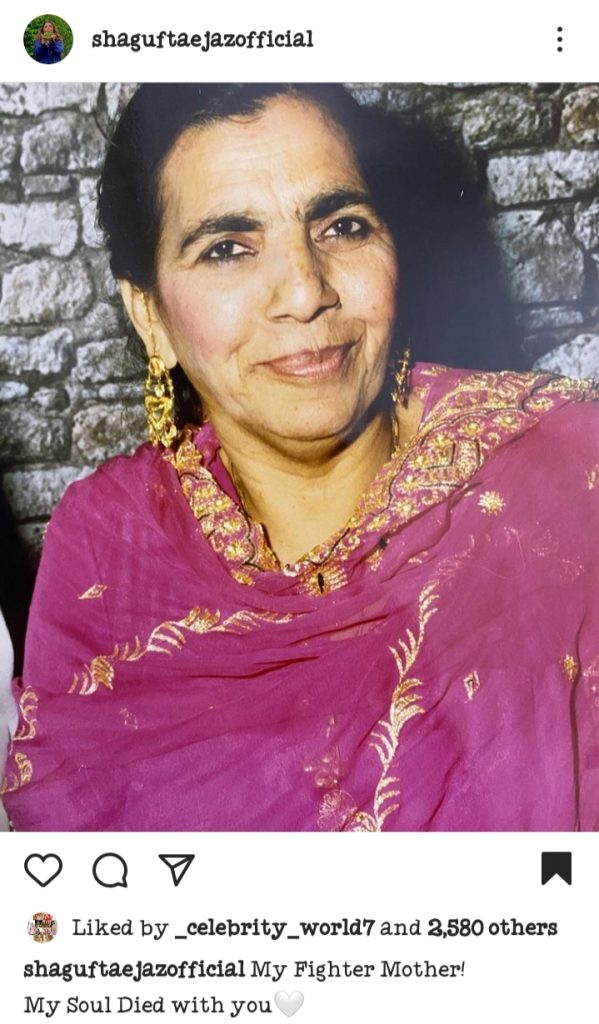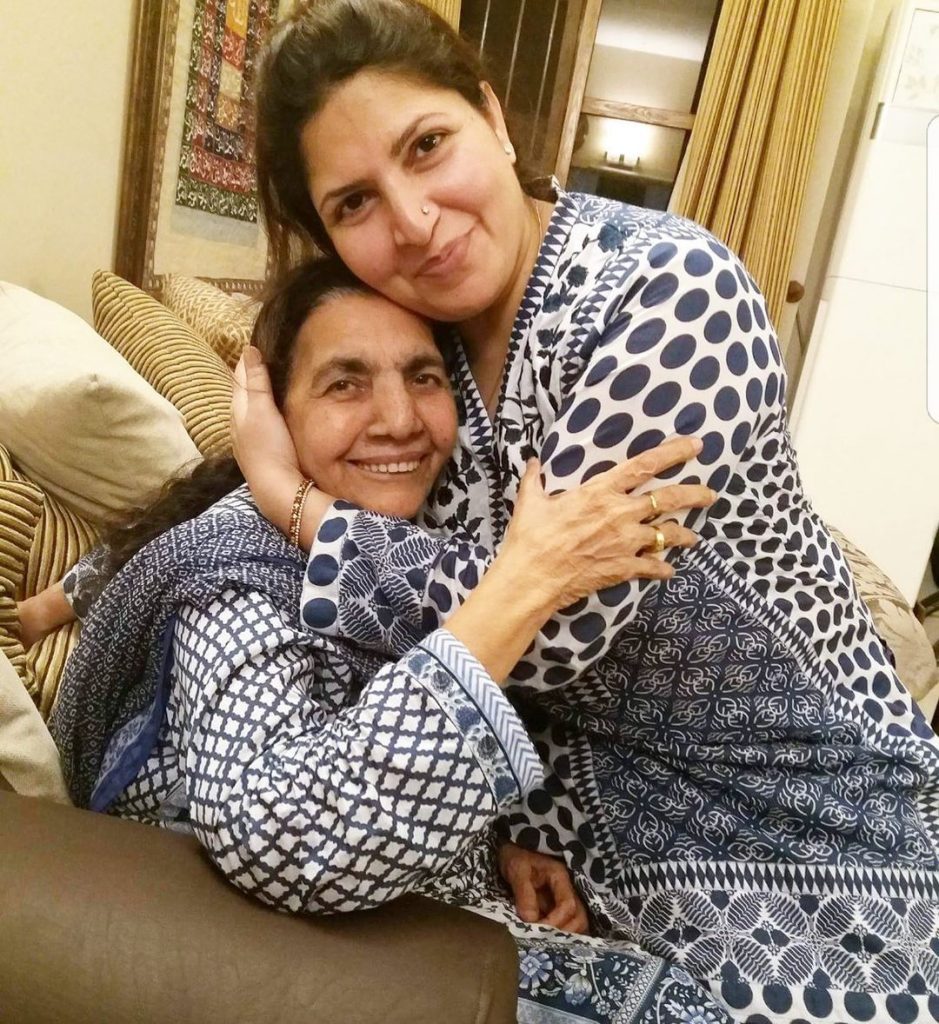 A month after her mother's demise, her sister also left this world. Shagufta Ijaz shared this sad news with her fans and followers in an Instagram post. She shared in detail how difficult it was for her to go on with life without her mother and sister on Eid this year. She often posts pictures with her mother and shares just how irreplaceable this loss is for her. She is definitely one of those celebrities who had to bear the biggest loss this year. Our heart goes out for her and we wish her all the strength.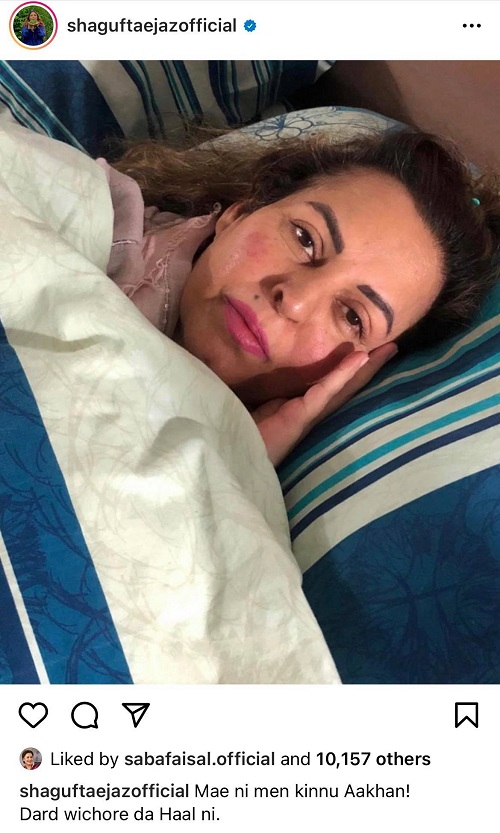 Saad Qureshi
Saad Qureshi is one of those celebrities who lost someone really dear to them due to COVID. This year there were so many unfortunate deaths due to this virus and Saad's mother was one of the victims. In a heartfelt post, he shared the sad news with his fans and followers. This post said a great deal about the kind of bond Saad shared with his mother and the public could imagine just how difficult all of this would have been for the entire family. Saad shared a picture with his mother only a few days back and people prayed for his mother as they wished him the strength to bear the loss.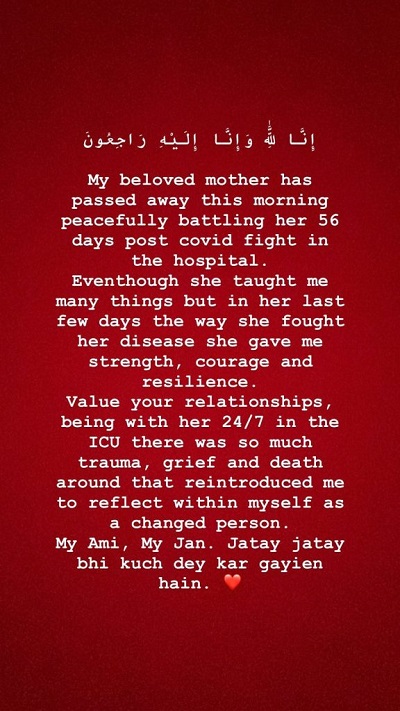 Hasnain Lehri
Fashion model Hasnain Lehri lost his brother last year and this year his father passed away. He turned to social media to share how he felt when he held his father's hand for the last time before he left for his final abode. This heartfelt and emotional tribute left many in tears. Hasnain's father passed away in May this year and since then he has vowed to work even harder to make his late father proud. Hasnain Lehri has been through a lot, we wish him the best in his life.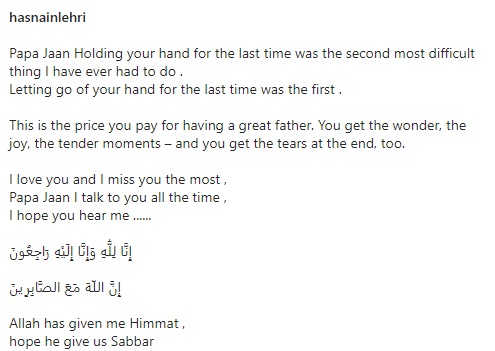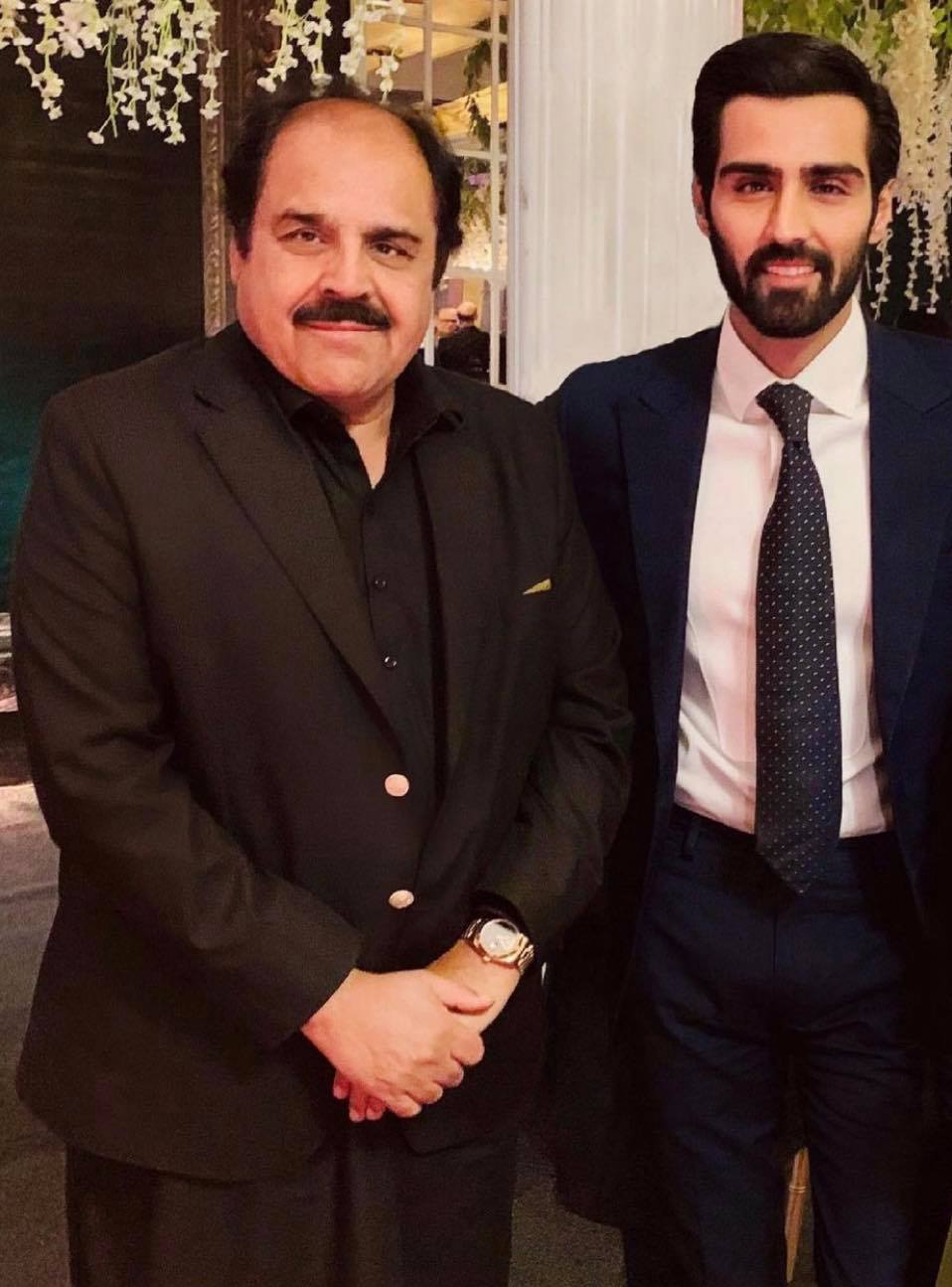 Mishi Khan
Mishi Khan usually does not share pictures with her family or any other details about them. However, when she lost her dear brother, she could not contain her emotions and took to social media to share how she felt about not just the loss of her brother but also medical negligence on the part of the hospital he was in for treatment. She also requested all her followers to pay heed to how people they loved felt and their complaints. Her brother fought with multiple diseases and ultimately lost the fight. Mishi Khan's loss was felt by everyone and people showed their love and concern for her.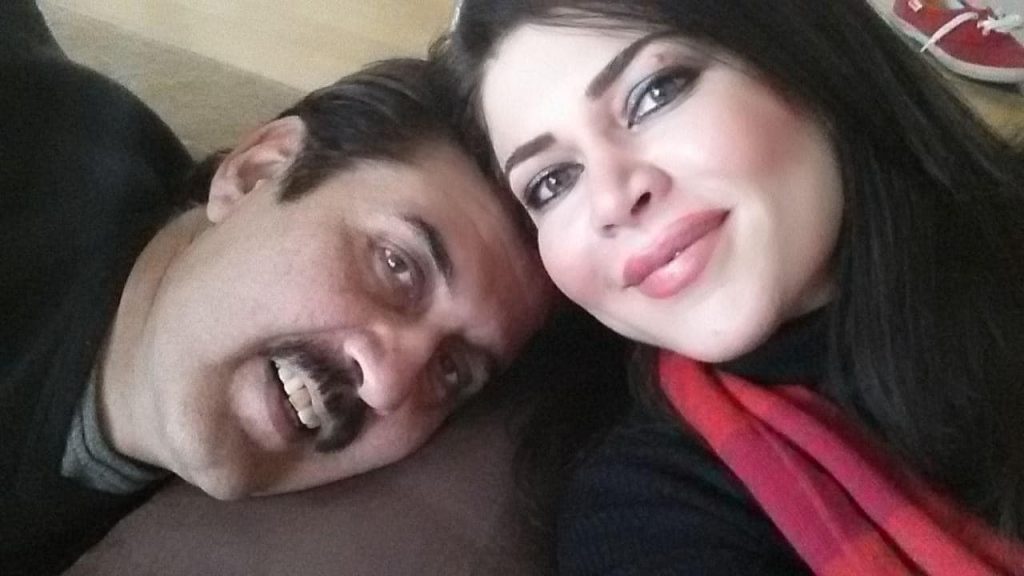 Bushra Ansari and Asma Abbas
Veteran actresses Bushra Ansari and Asma Abbas lost their sister Sumbul Shahid to COVID this year. They shared what they were going through and requested people for prayers. Sumbul Shahid was an actress herself therefore people could connect to this loss more than any other. The viewers had seen these celebrity sisters together on shows multiple times and they knew just how close they were. This was a huge loss for a family who had recently lost a nephew too. Bushra Ansari since then shared her experience with people and asked them not to take COVID lightly. So many celebrities from the industry paid tribute to the legend who will always be remembered.
Arif Lohar
Popular folk singer Arif Lohar lost his wife this year. Her death was sudden and shocking for everyone. Arif Lohar posted a special video message with his kids in which he shared in detail how his wife passed away and requested everyone for prayers. Sadly, there were some uncalled rumors about the artist after his wife's death which is why he had to make this video message. Arif Lohar is a sensitive and strong individual who handled this entire situation so well.
Salman Shahid
Salman Shahid is known for his unique style of acting. His mother, who was also a veteran actress passed away this year. Begum Khursheed Shahid was well-known in the industry for her acting prowess just like his son. Many Pakistani celebrities paid tribute to her after her demise.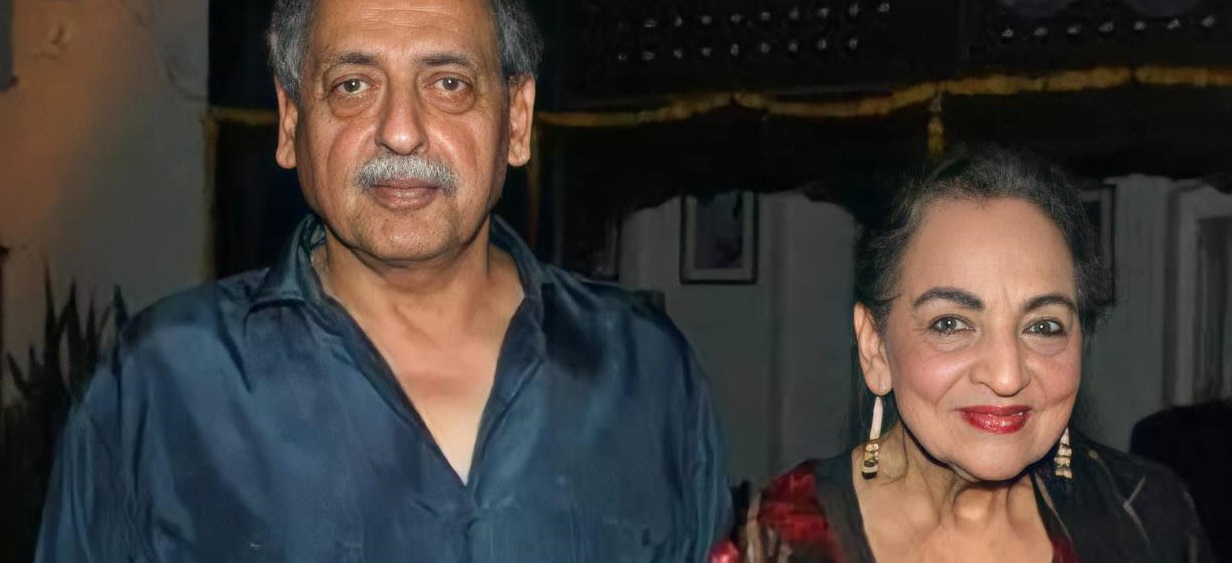 Navid Shehzad
Navid Shehzad is an actress who is loved because of her skills just as much as she is for her off-screen personality. She is also a writer and an educationist who has always tried her best to make a difference. Her son Farhad Humayun was an accomplished musician who passed away this year. He had been fighting with a brain tumor for many years now. Everyone was heartbroken to hear about his passing away and showed their love and concern for his mother who was always by his side. We wish Navid Shehzad all the strength to get through these difficult times.
We extend our heartfelt condolences to all these celebrities and wish their loved ones the best. May Allah ease their pain.