Umrah and Hajj are blessings only from Allah SWT. No matter if you are rich or poor, black or white, healthy or sick, when Allah calls you to His house, you go and witness the beauty and harmony of Islam. Pakistanis like all other Muslims work all their lives just to go there one time. This year many Pakistanis were blessed to visit the House of Allah SWT for Umrah. Here are some celebrities who were spotted performing Umrah this year.
Zara Noor Abbas And Asad Siddiqui
Zara Noor Abbas and Asad Siddiqui visited Makkah and Madinah this year for Umrah alongside their parents. Zara Noor Abbas shared with her fans that this experience left a profound effect on her and it was difficult for her to put her feelings into words.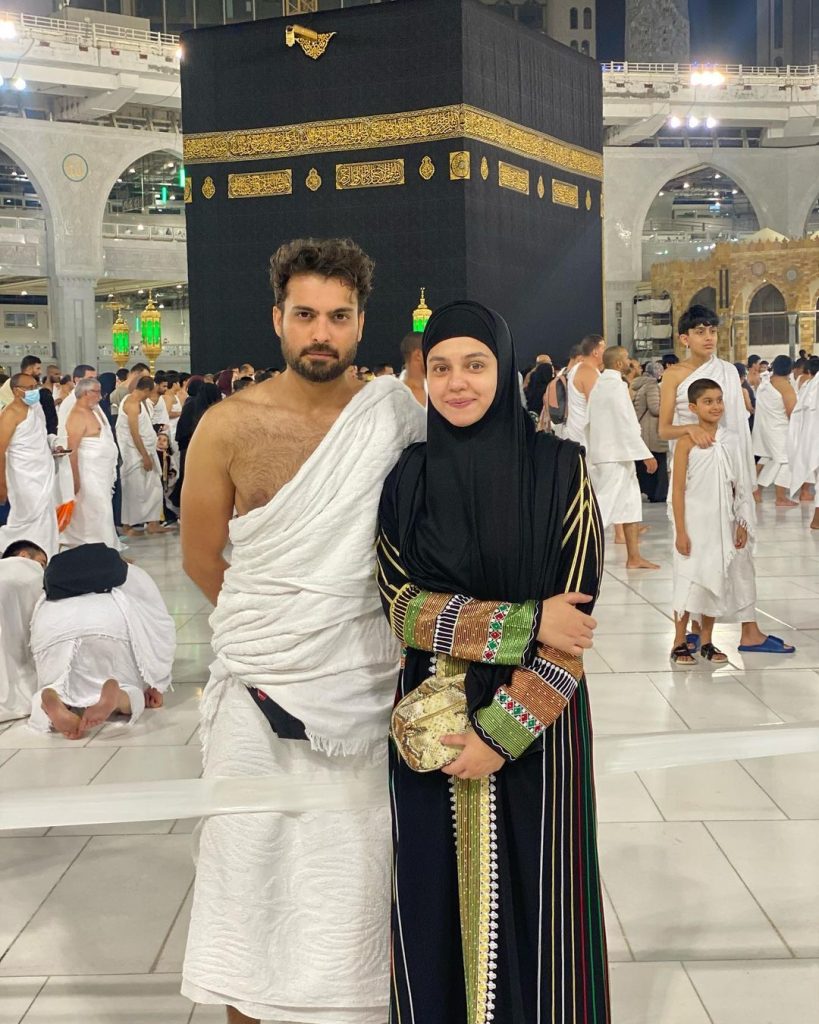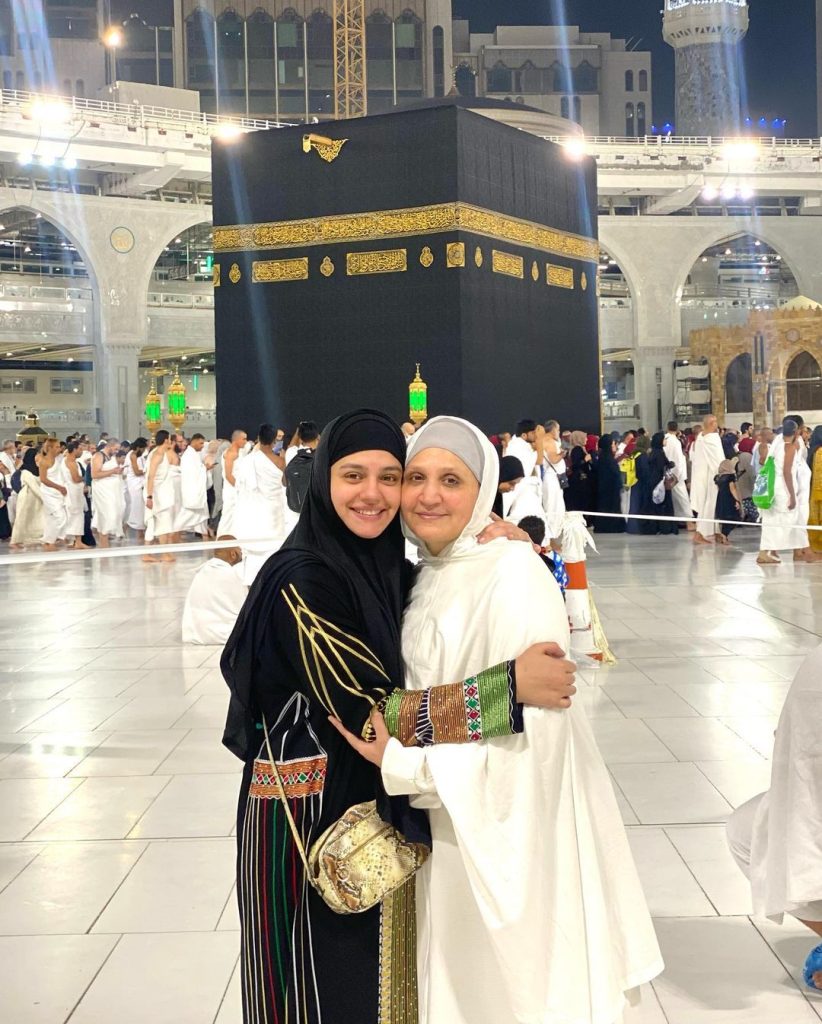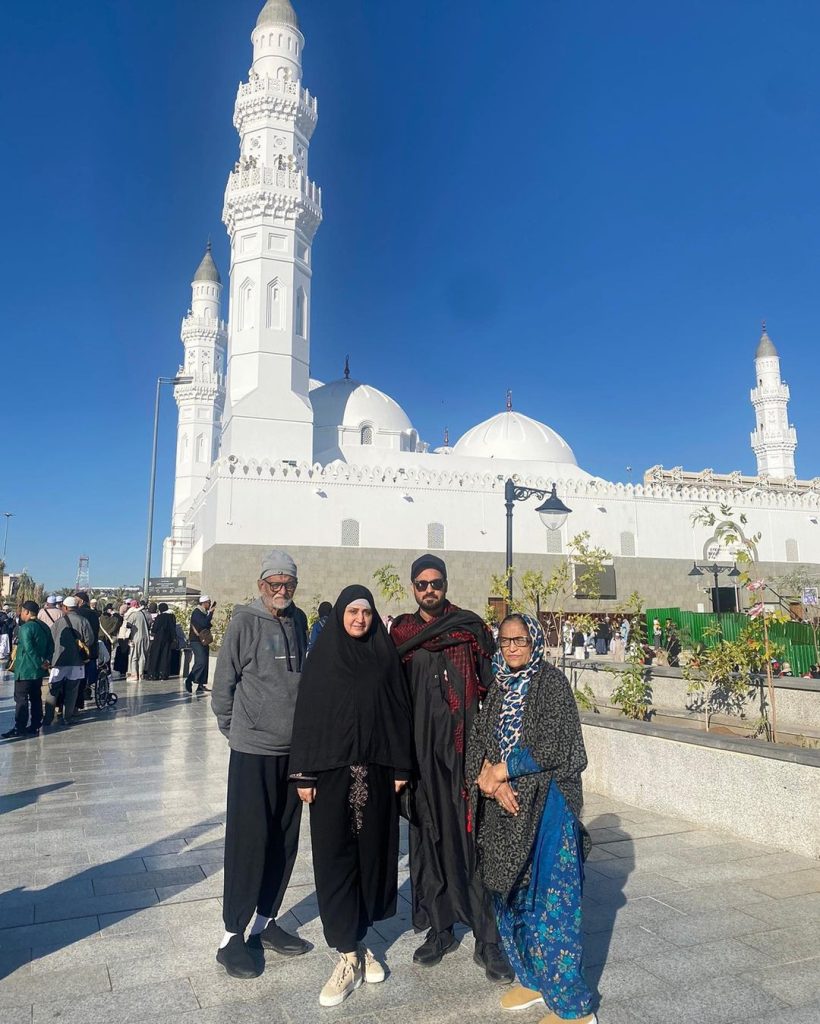 Adnan Zafar- Ken Doll
Adnan Zafar aka Pakistani Ken Doll performed Umrah this year. He shared videos and pictures from the journey and also his feelings.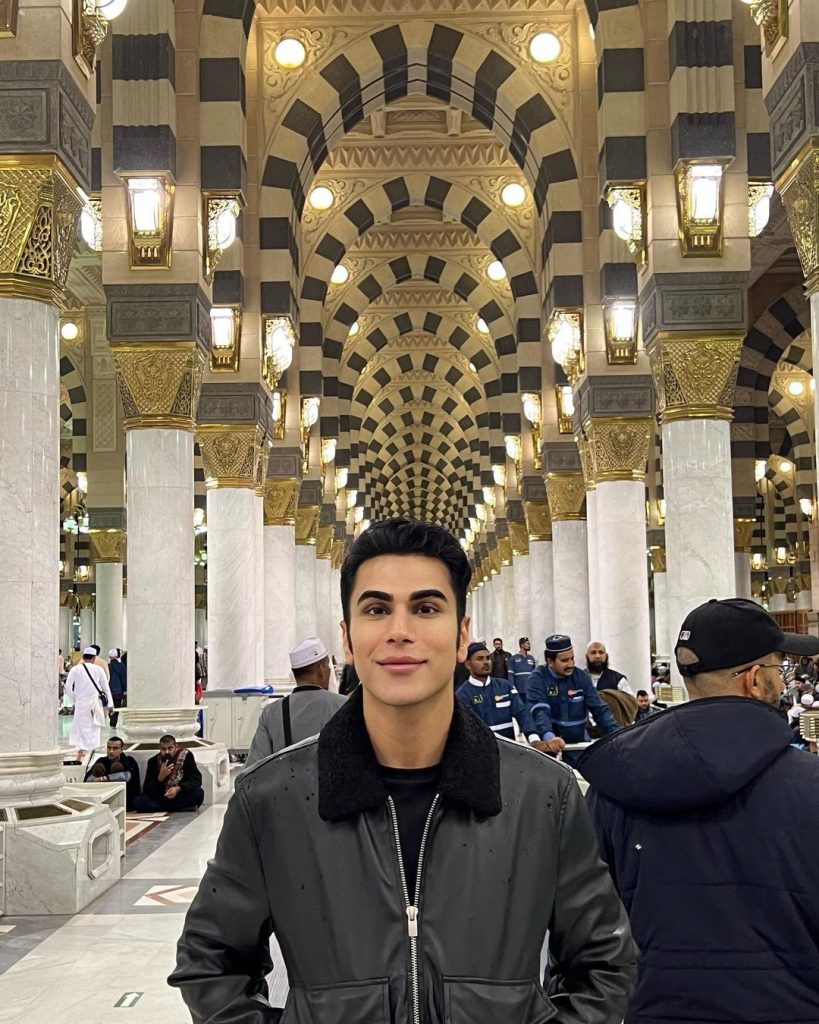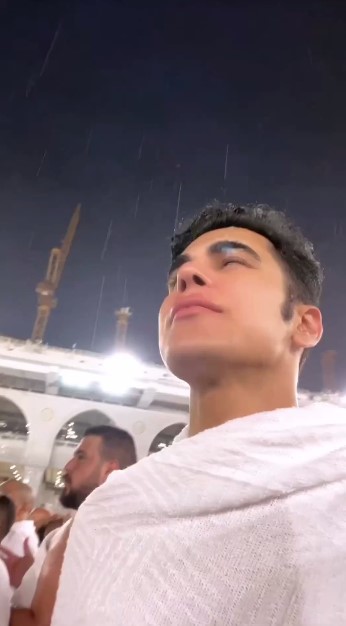 Waseem Badami
Waseem Badami visited the Holy places with his son and shared this beautiful experience with his fans.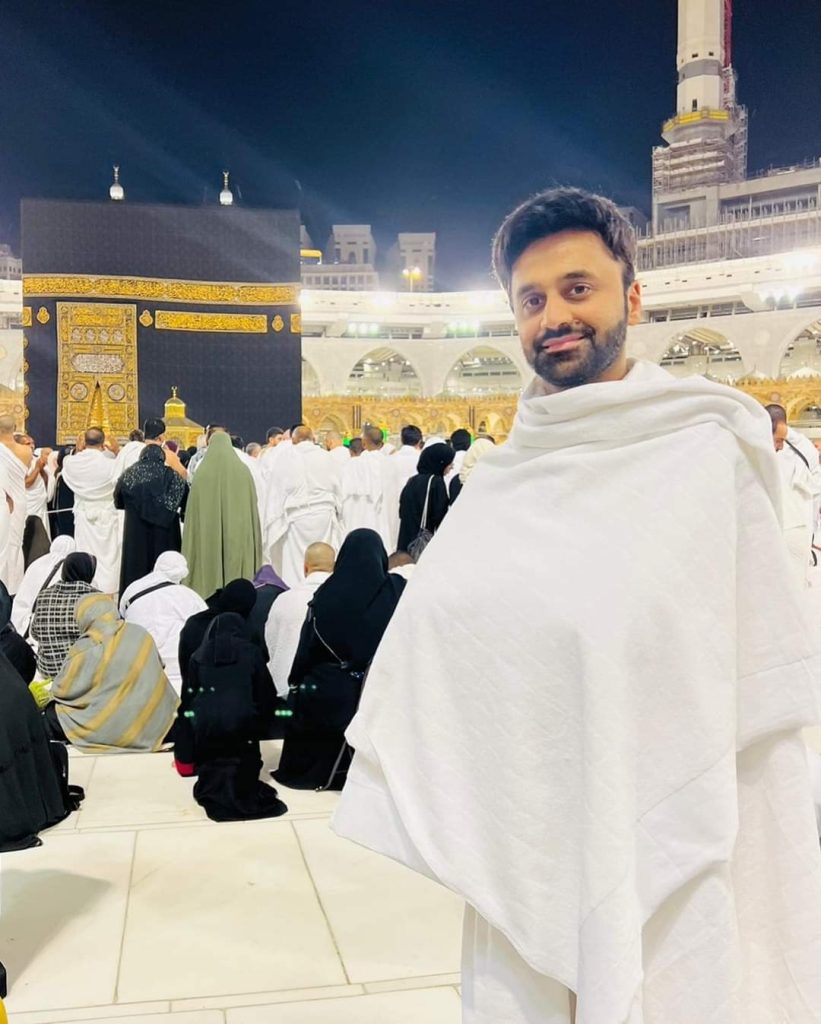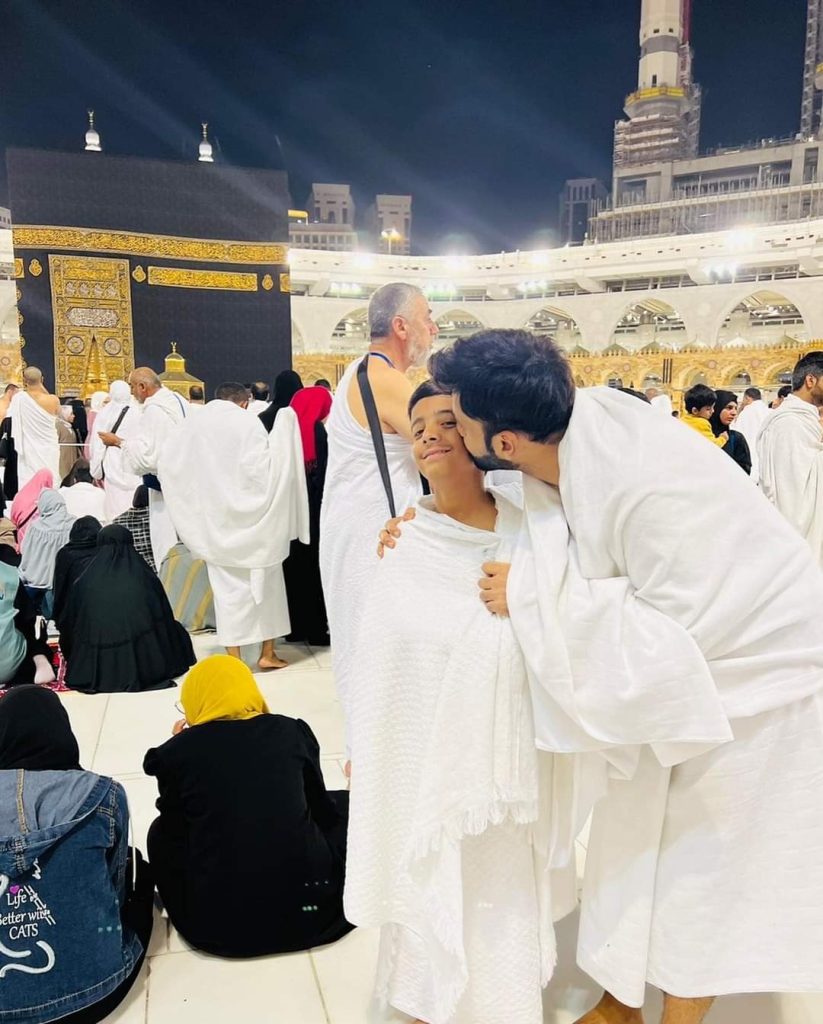 Atiqa Odho
Atiqa Odho was also one of the many lucky celebrities this year who got to perform Umrah, she shared beautiful clicks from her Umrah trip.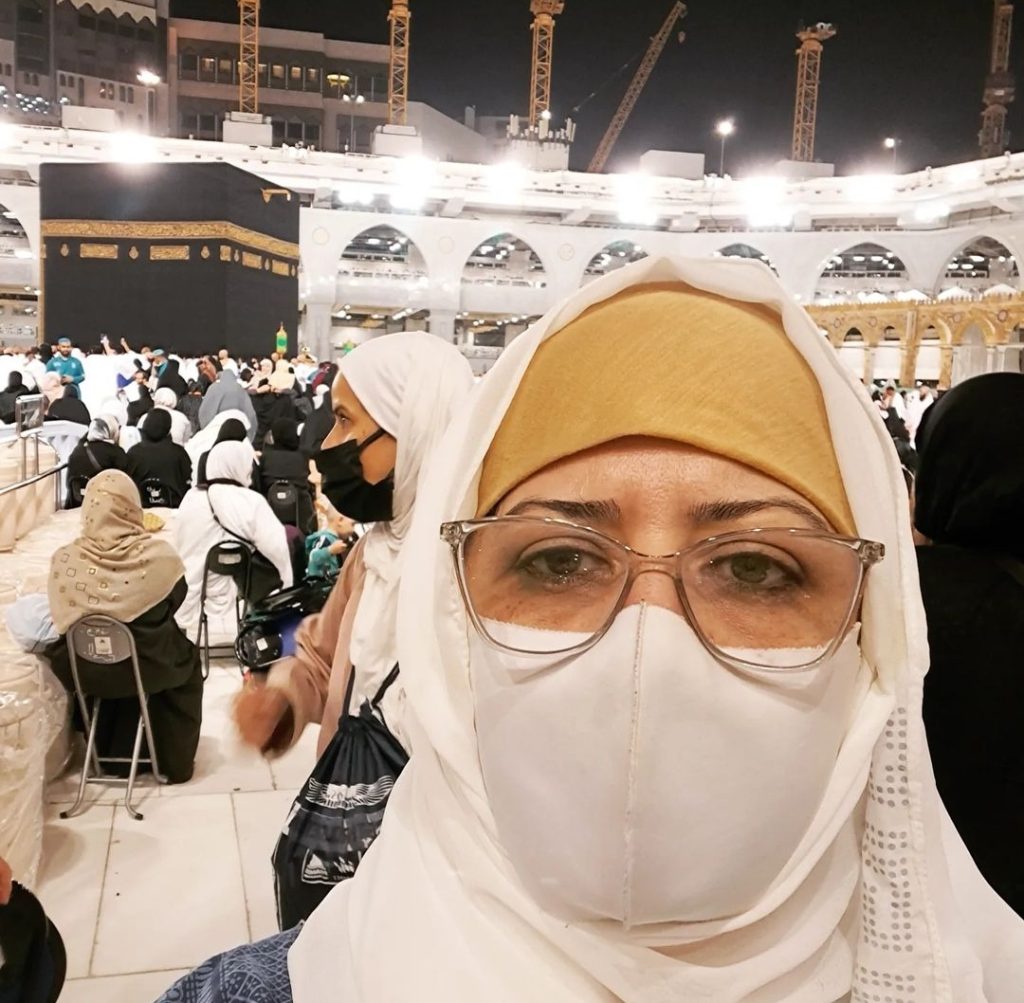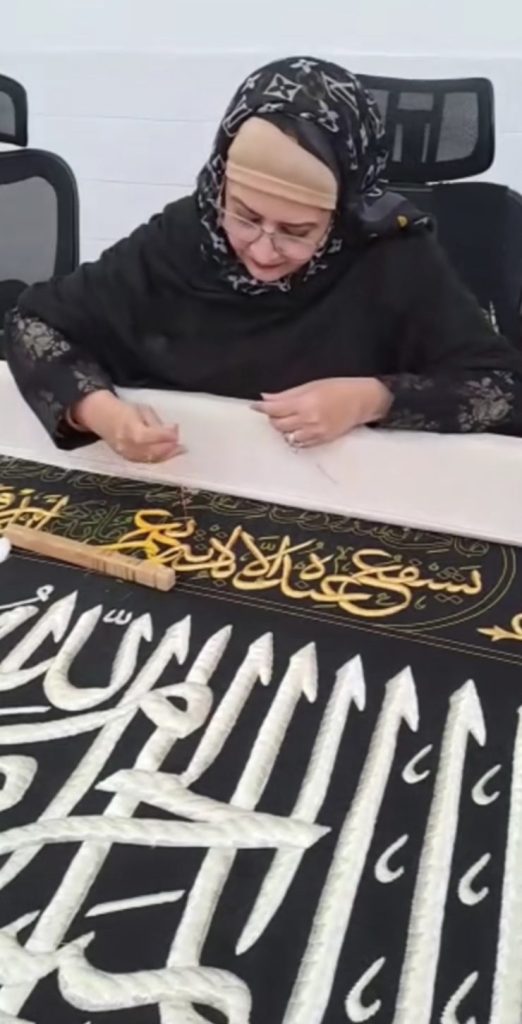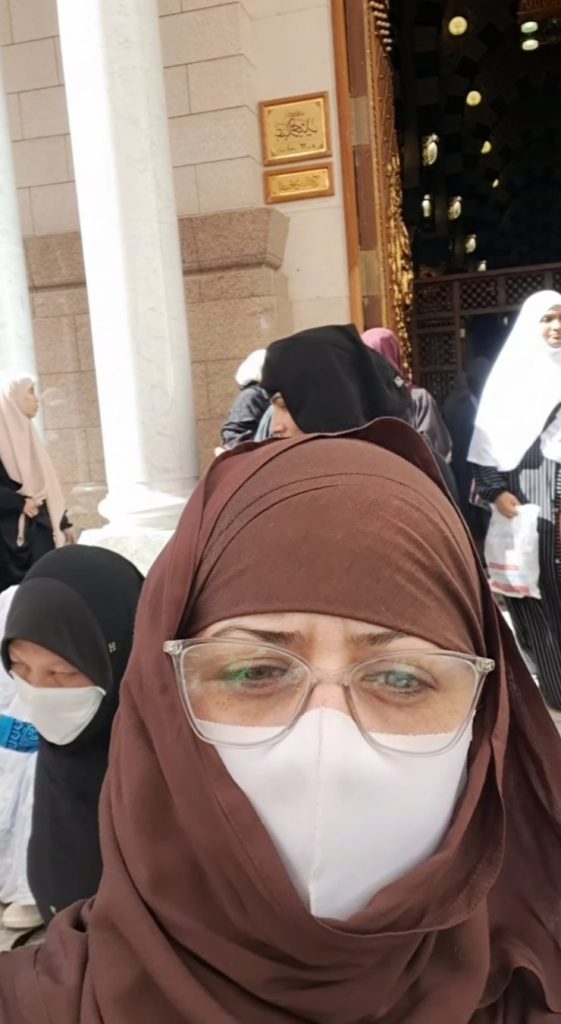 Zarnish Khan
Zarnish Khan's Umrah journey changed the course of her life. She started wearing Hijab after this Umrah trip and deleted all her previous pictures from her social media accounts. She thanked Allah for blessing her with this soulful journey and since then she has been using her social media accounts to highlight the message of Islam.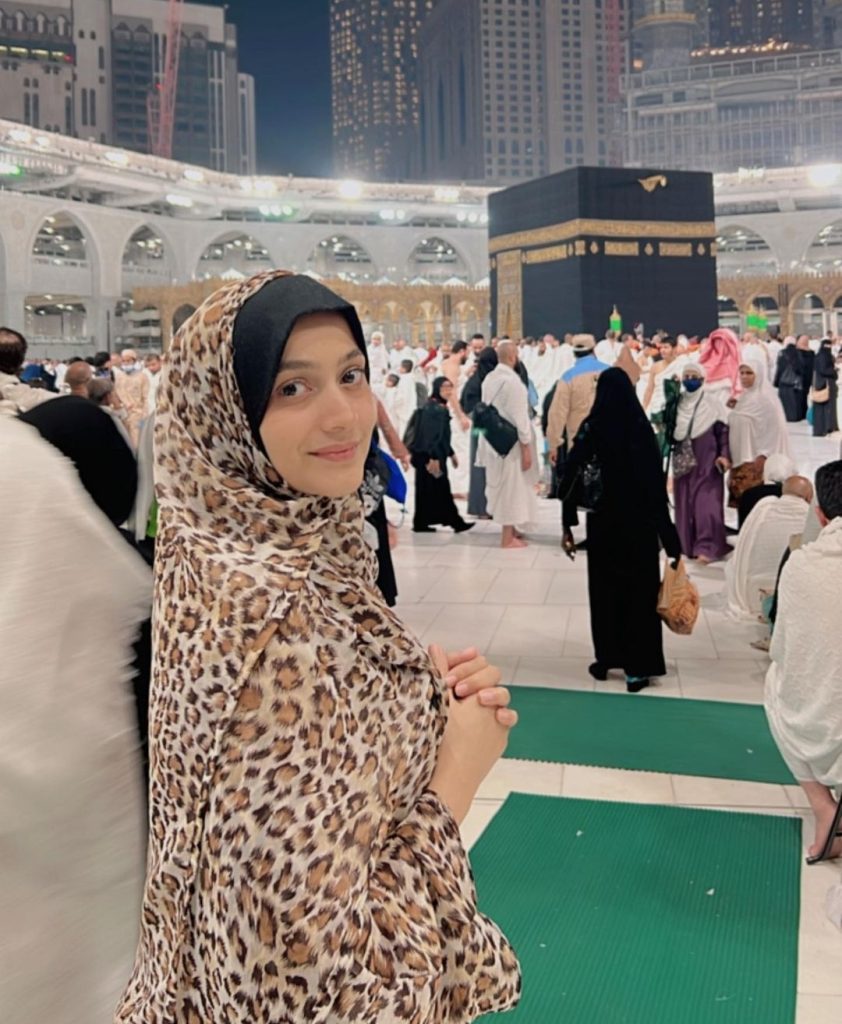 Saba Faisal And Seemi Pasha
Saba Faisal performed Umrah with her sister and friend from the industry Seemi Pasha. They shared beautiful pictures of their experience on social media.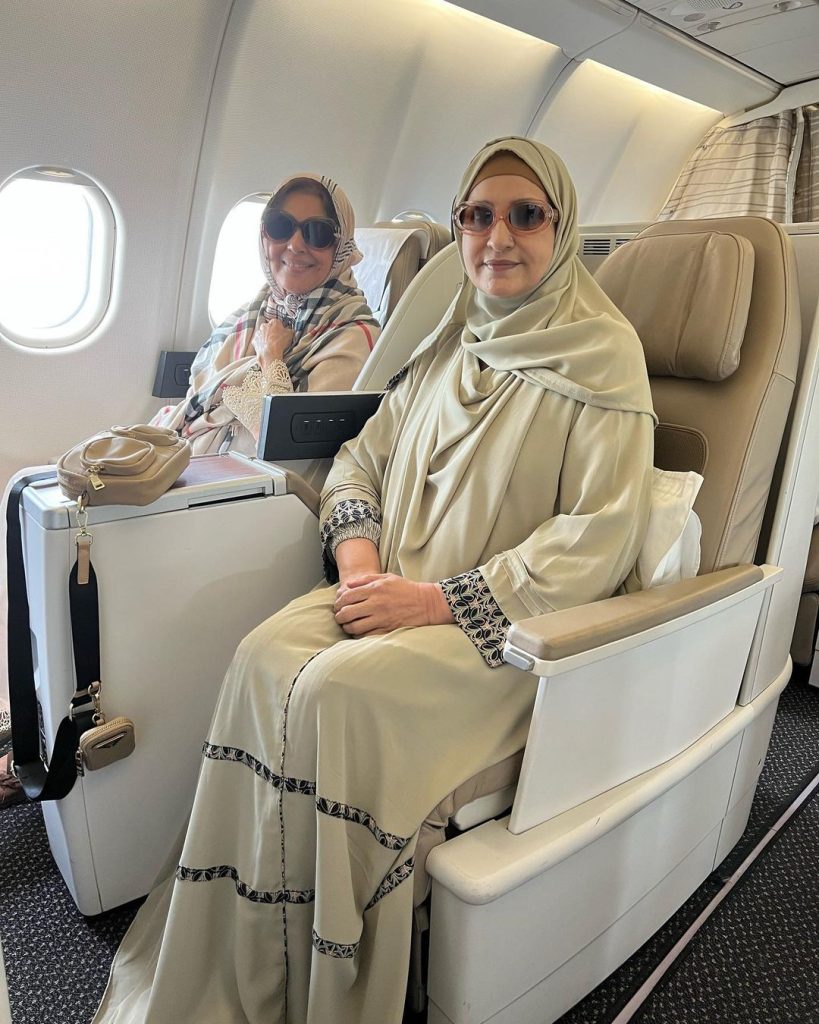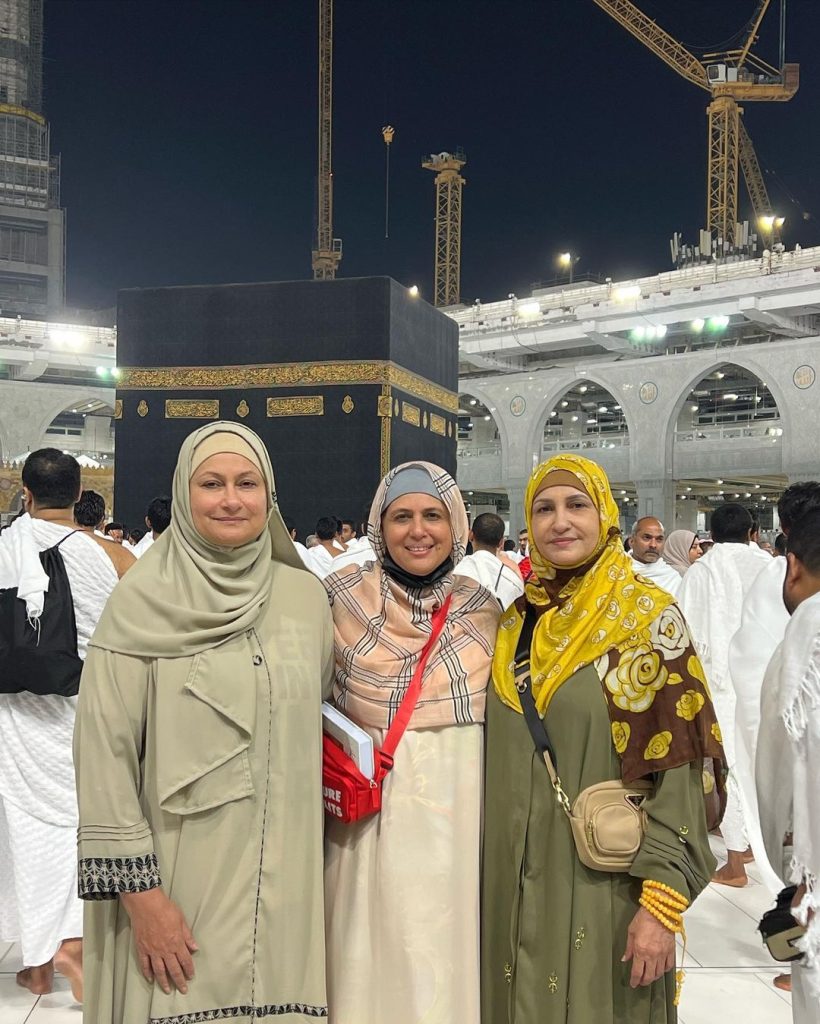 Ducky Bhai
Saad Rehman aka Ducky Bhai also performed Umrah with his wife Aroob Jatoi.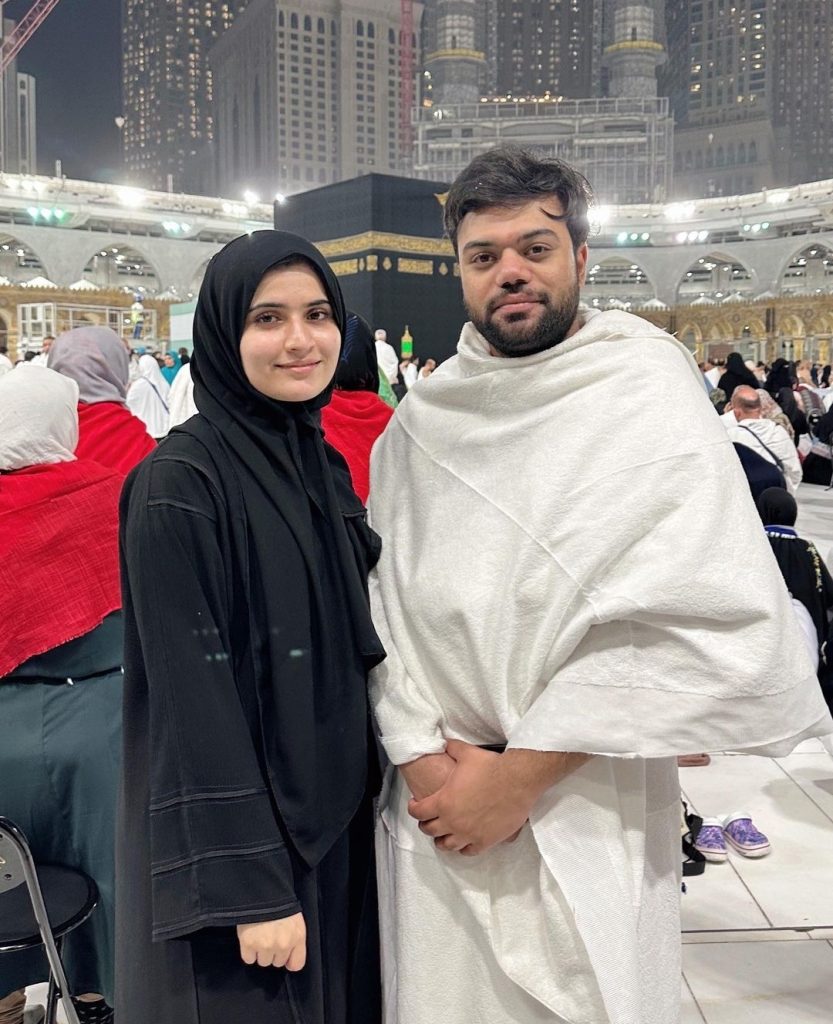 Kanwal Aftab And Zulqarnain Sikandar
Kanwal Aftab and Zulqarnain Sikandar were also lucky enough to perform Umrah with their daughter Aizal this year.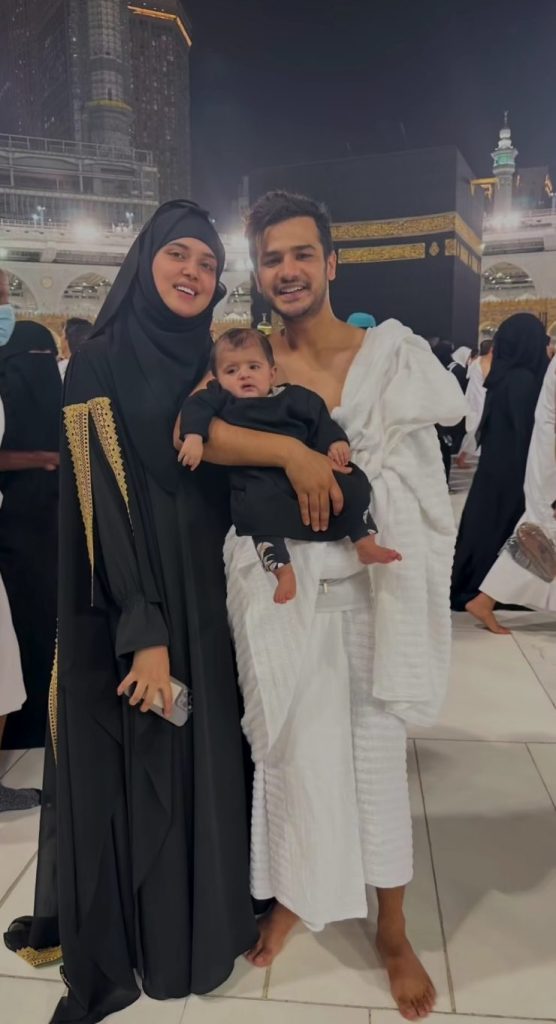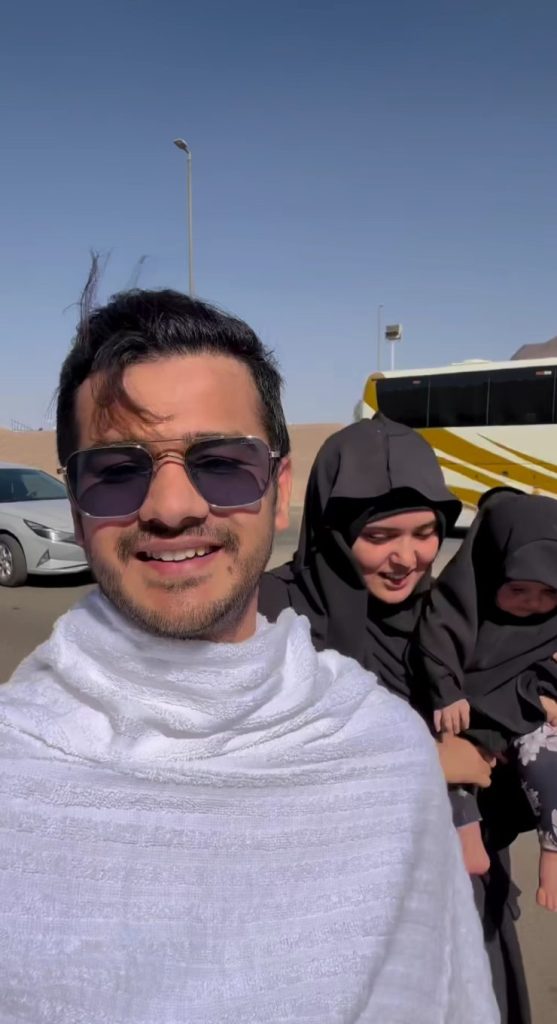 Sadaf Kanwal and Shahroz Sabzwari
Sadaf Kanwal and Shahroz Sabzwari visited Makkah and Madinah this year. They performed Umrah and shared videos and images from their journey with their fans.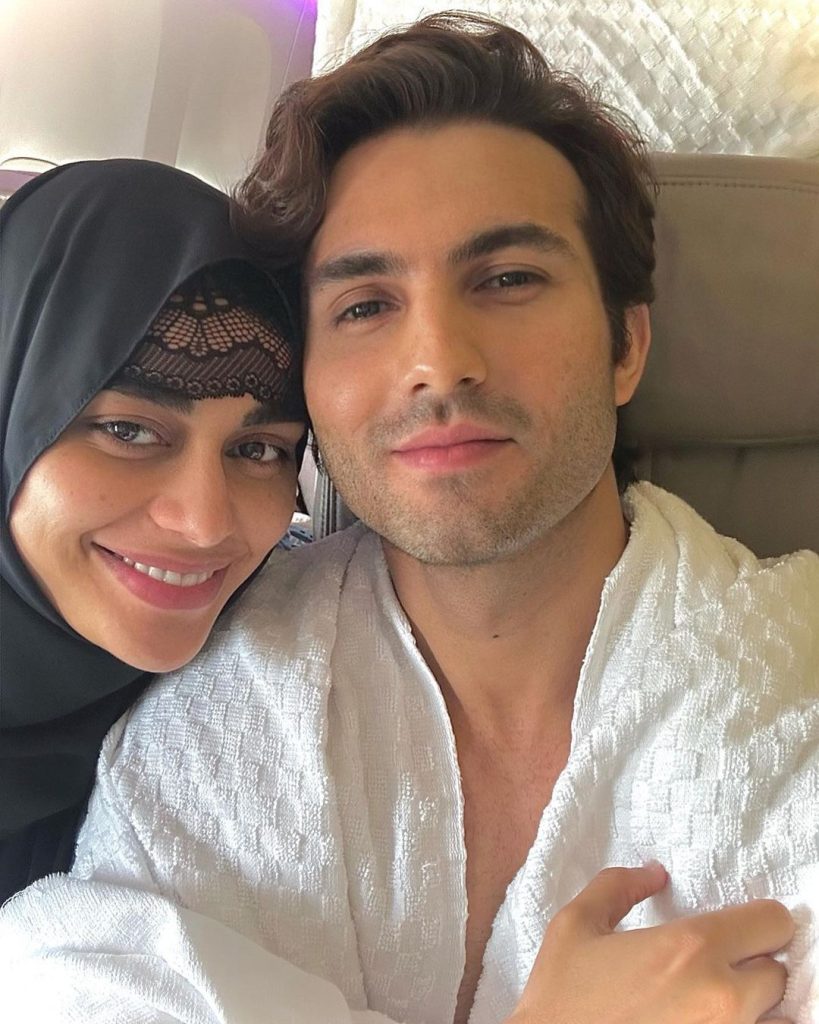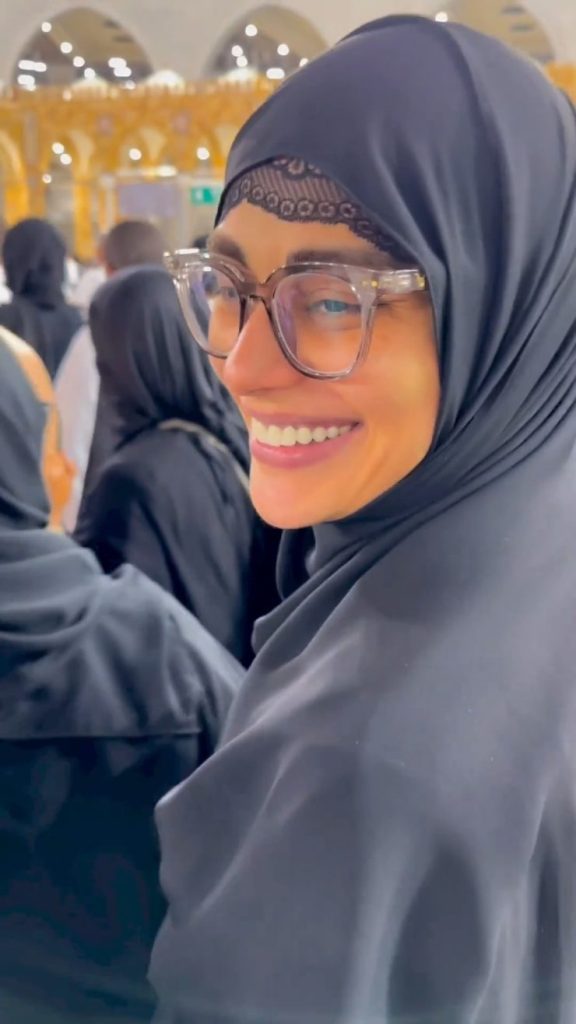 Fiza Khawar
Naimal Khawar's sister Fiza Khawar who is well-known for her social media presence performed Umrah with her husband this year.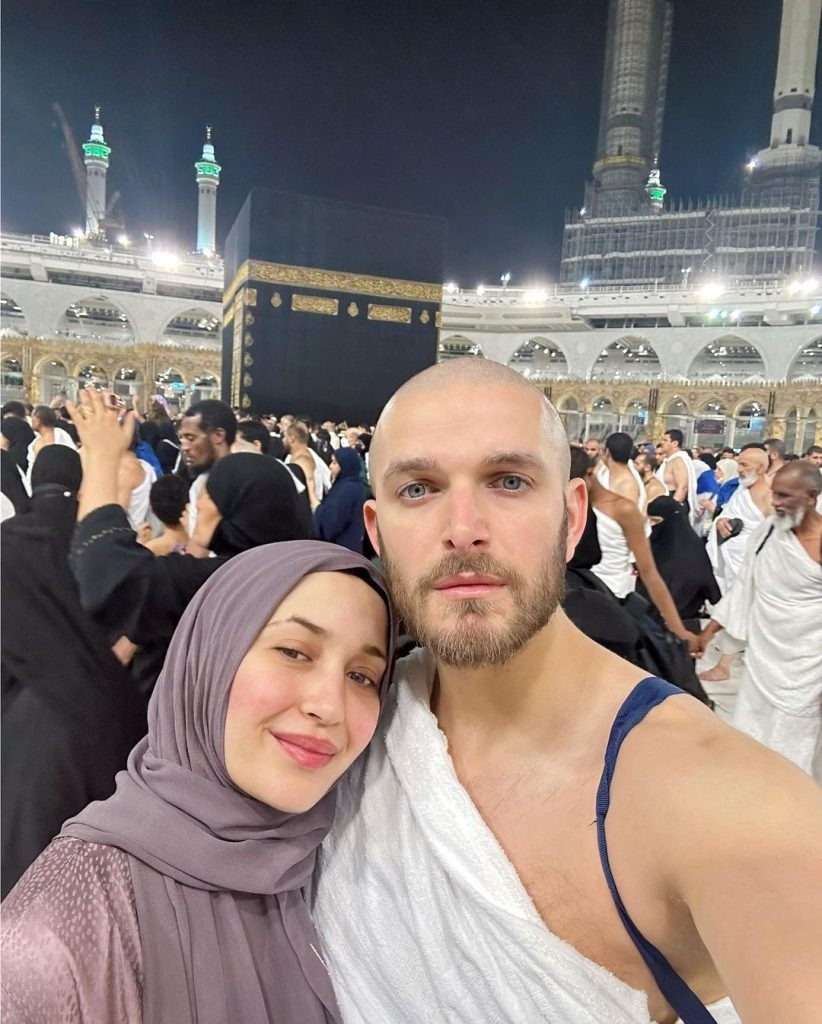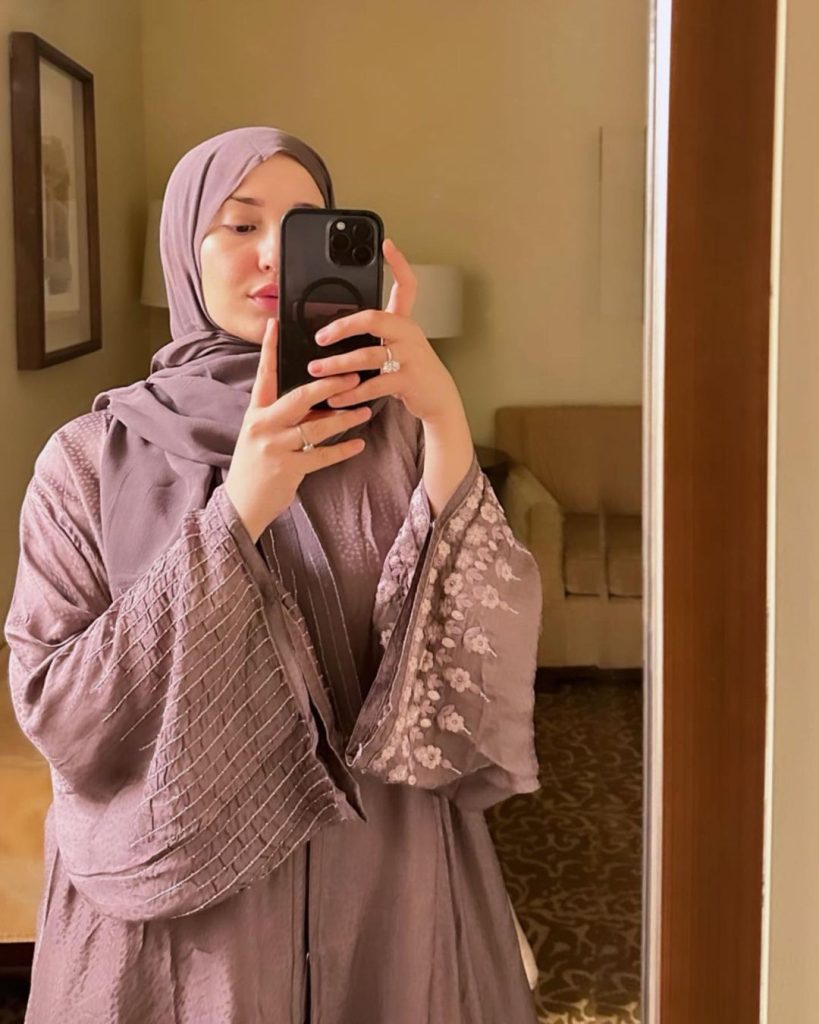 Ali Hyderabadi
Tik Toker and entertainer Ali Hyderabadi and his wife Zainab Ali performed Umrah this year and shared pictures from their trip.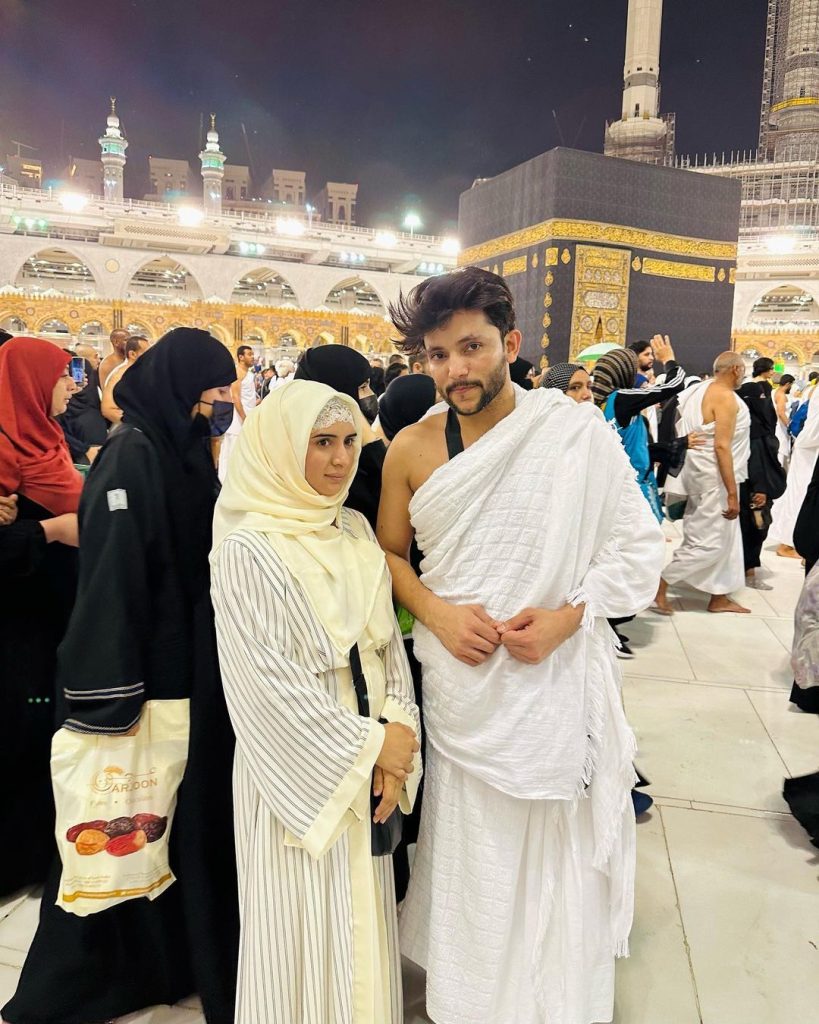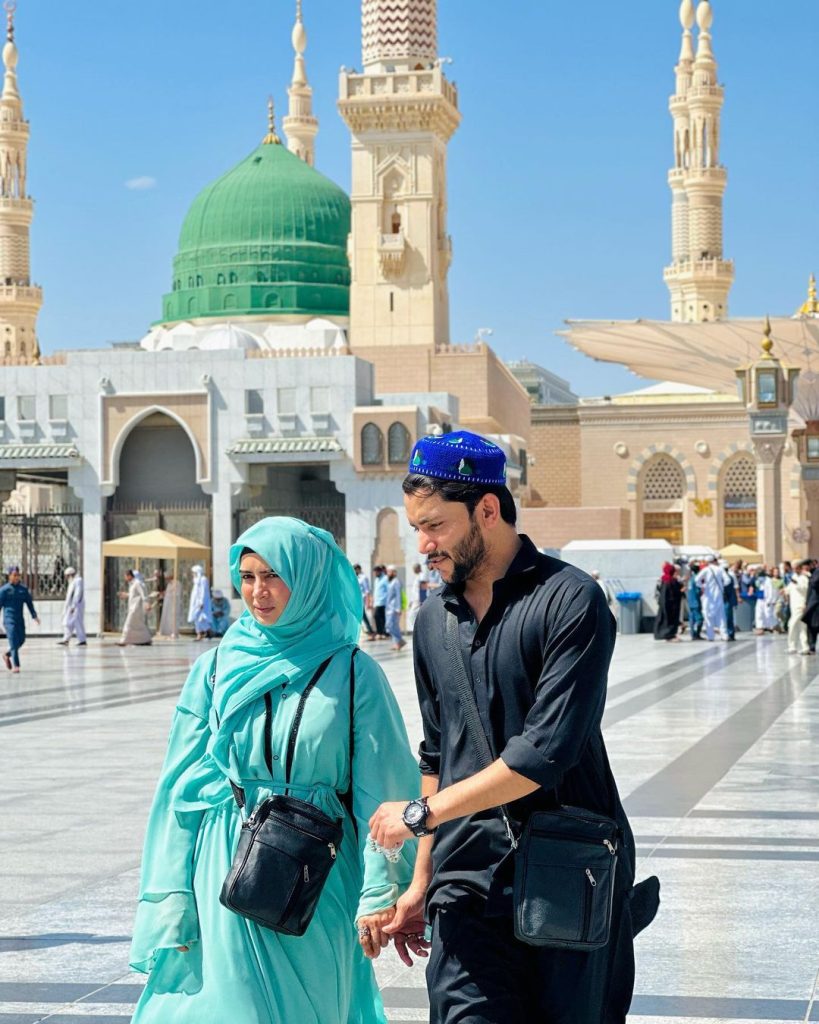 Alyzeh Gabol
Alyzeh Gabol went for Umrah this year as well. Here are some pictures she shared with her fans: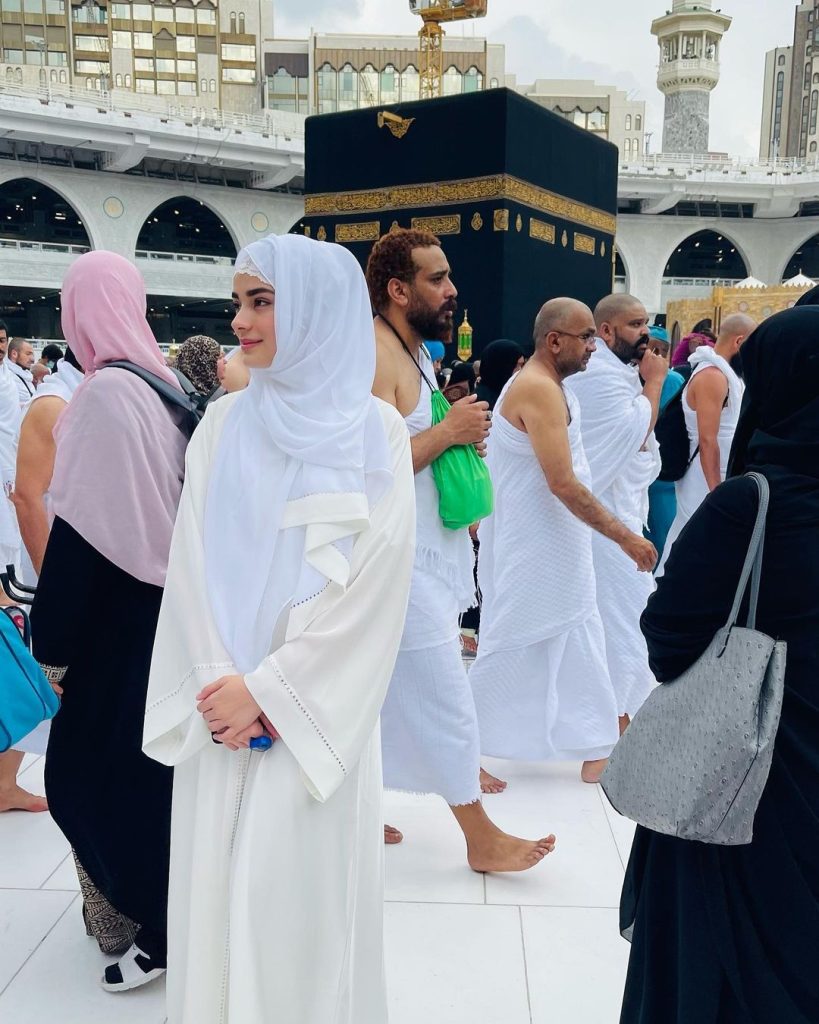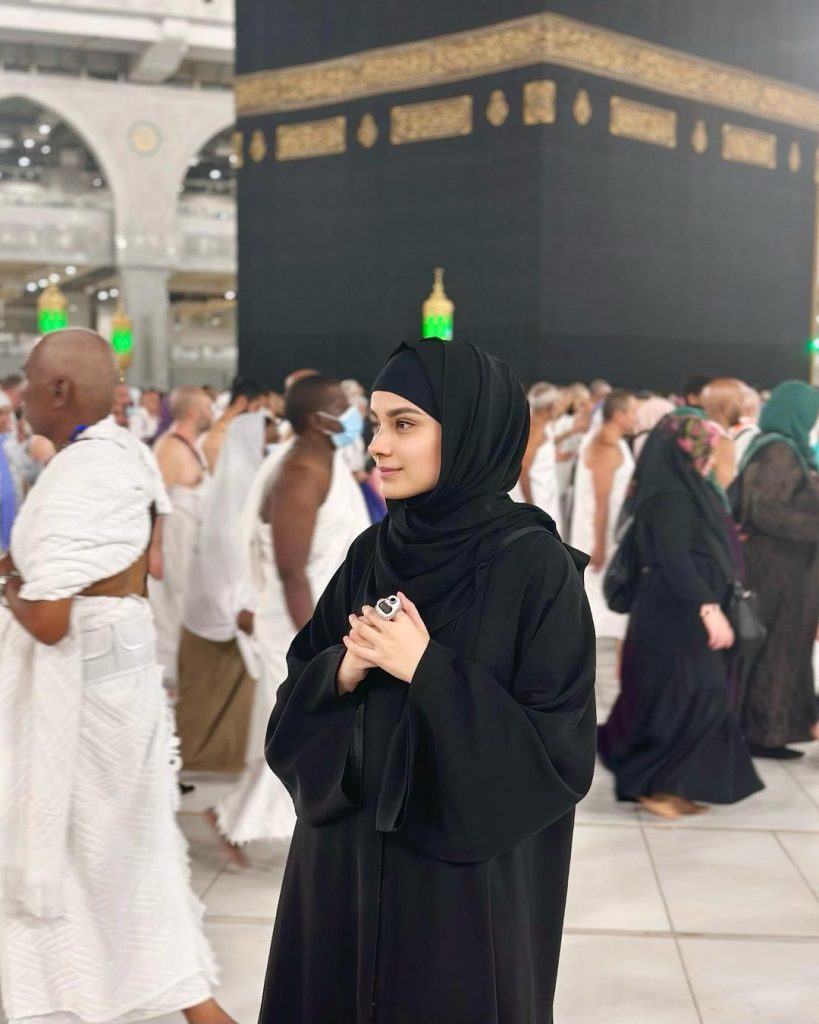 Sehar Hayat
Sehar Hayat went to perform Umrah with her family. This was her first Umrah with her mother. She shared her experiences through her videos on YouTube.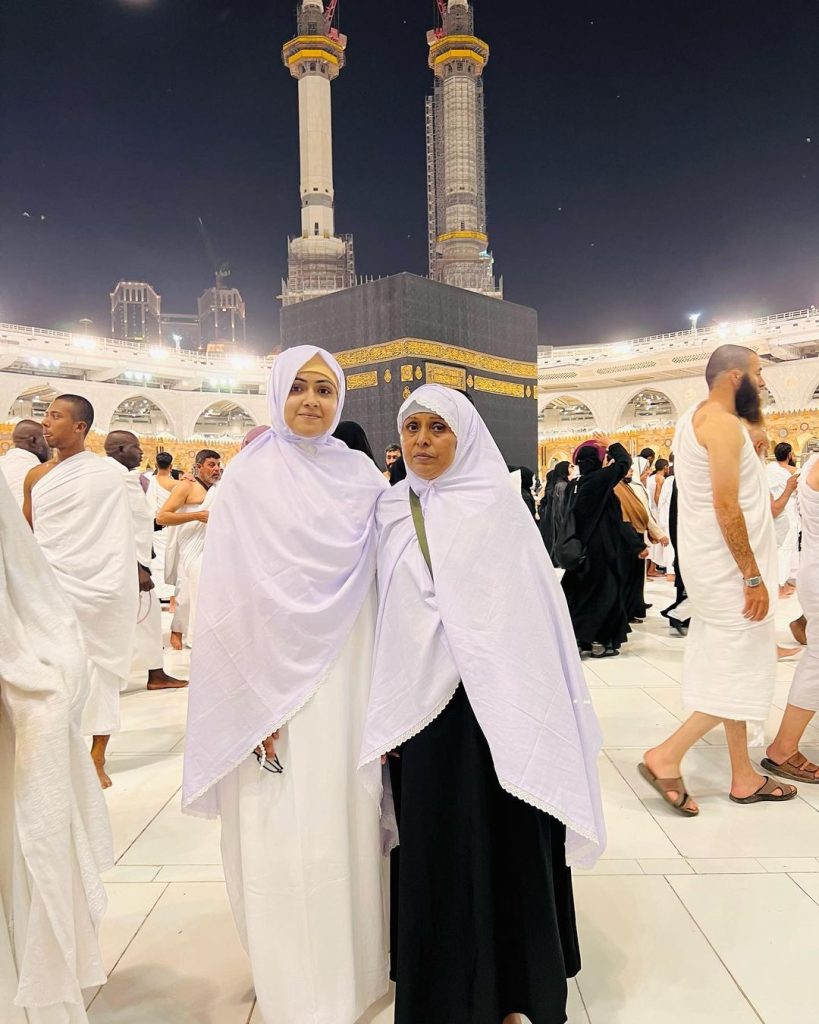 Momin Saqib
Momin Saqib performed Umrah in the Holy month of Ramadan along with his family. He made a detailed Vlog of his Umrah trip taking his fans along with him to cherish this unforgettable experience.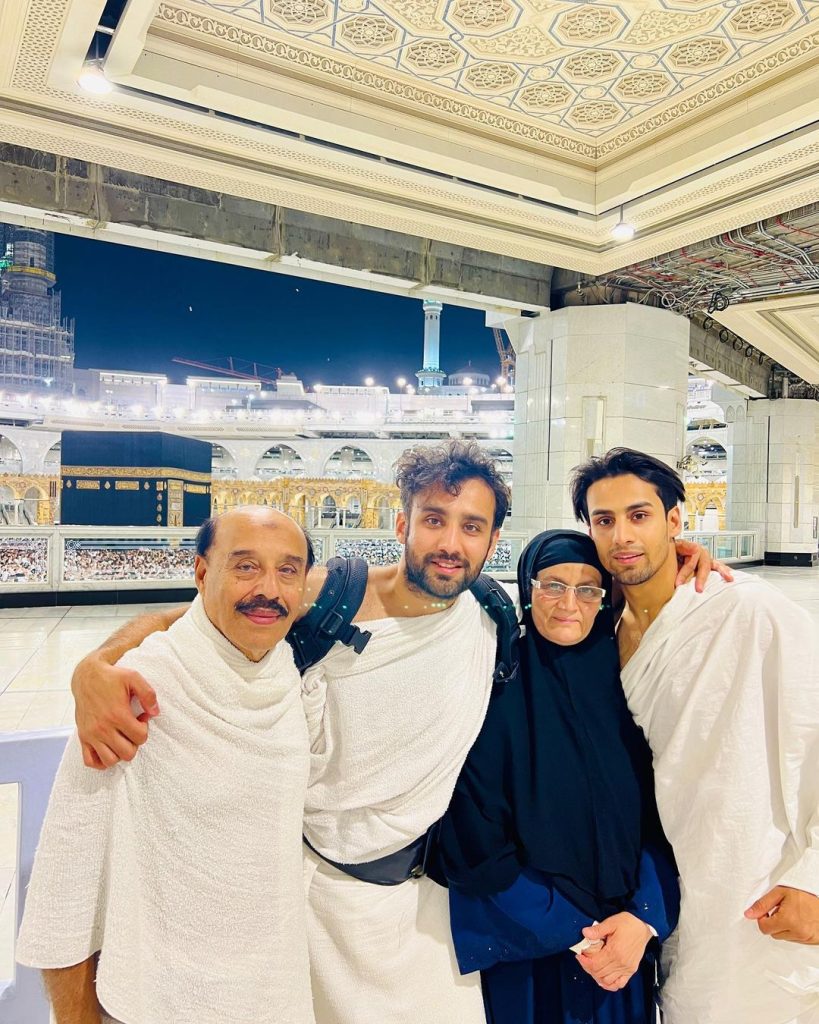 Meera
Meera also performed Umrah this year along with her family members. She shared multiple videos from her trip.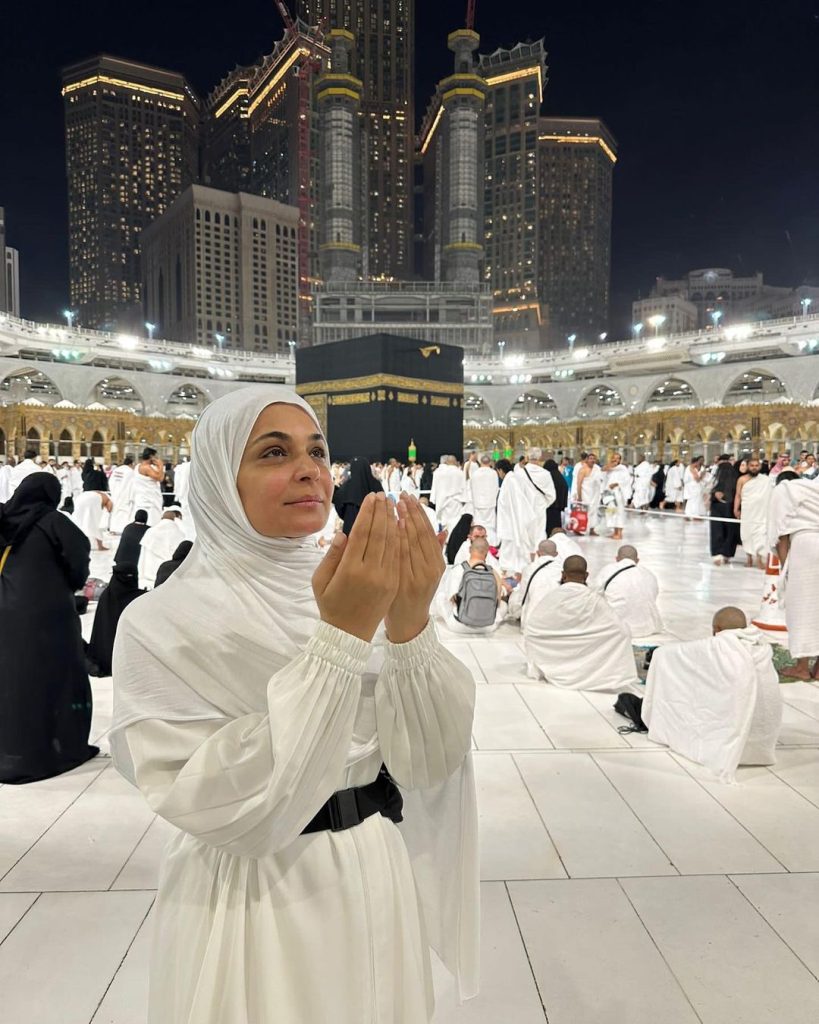 Maria B
Maria B also went to Umrah this year during the month of Ramadan. She also shared beautiful messages from the Quran and of her experience through videos and social media posts.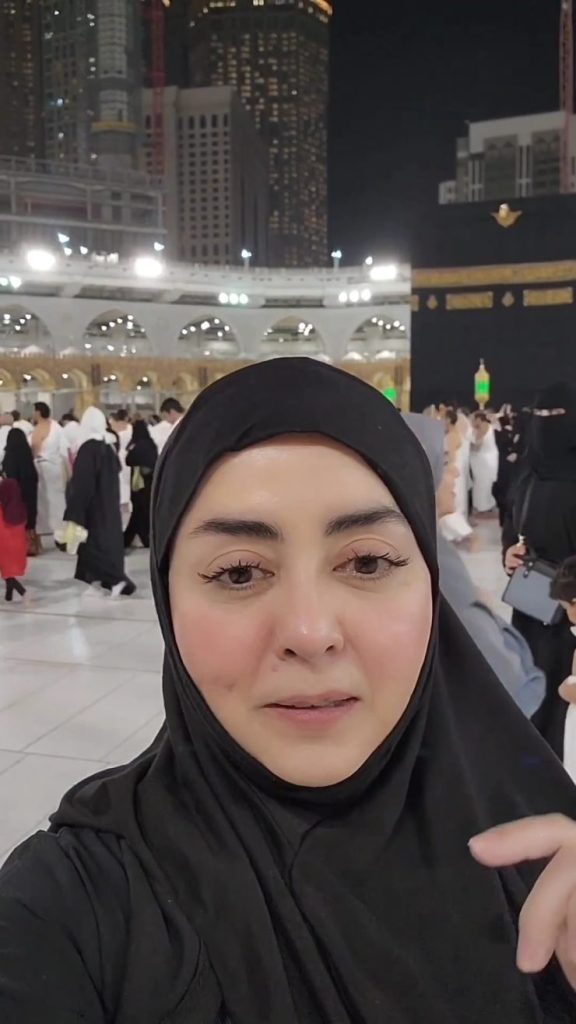 Imran Nazir
Cricketer Imran Nazir went for Umrah with his family.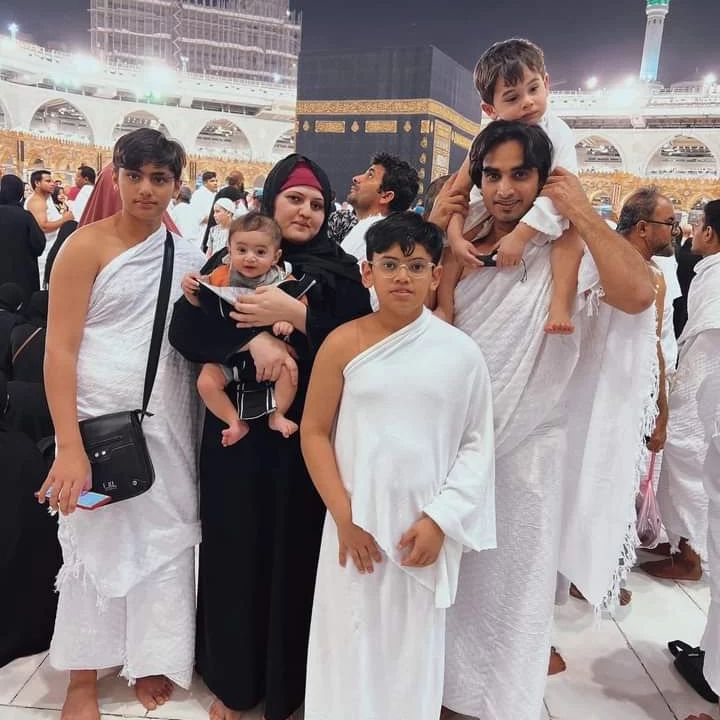 Haroon Kadwani
Haroon Kadwani's pictures from his Umrah trip this year.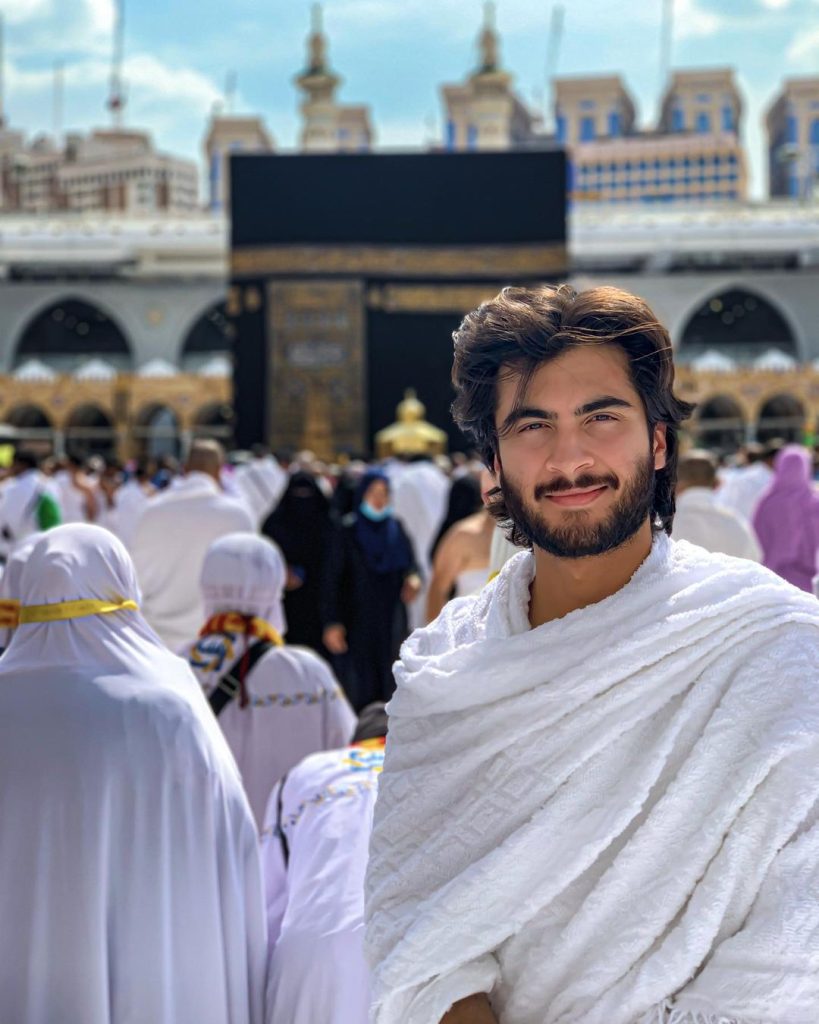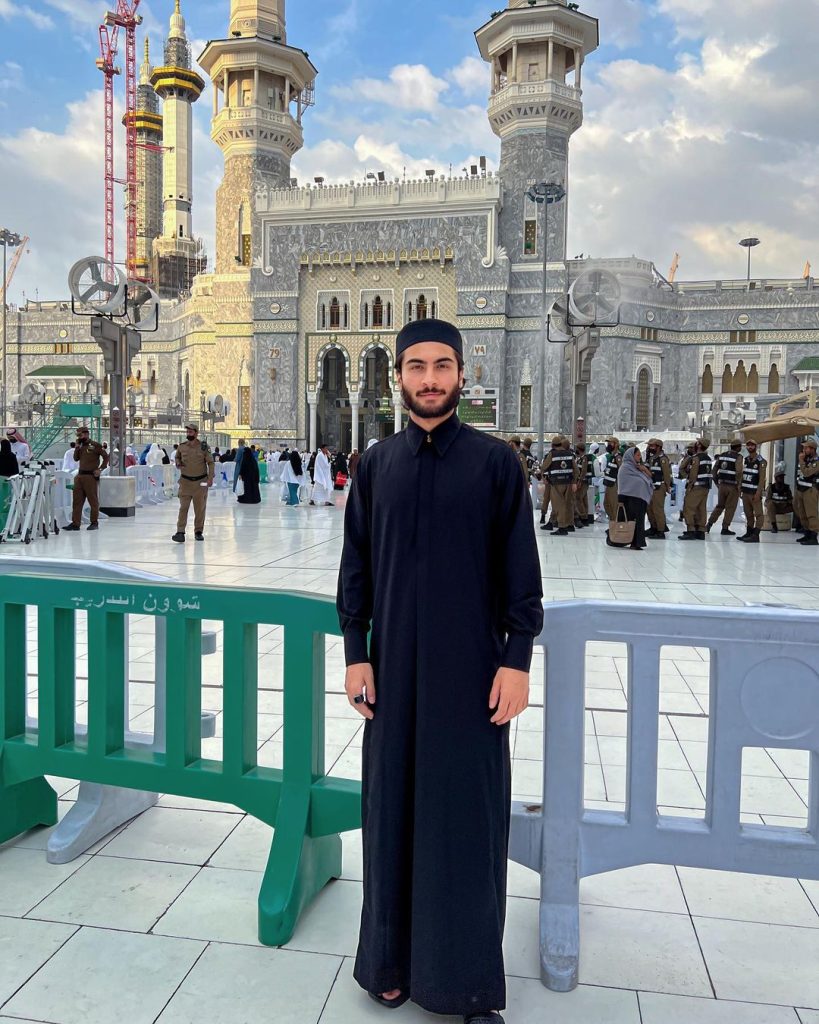 Fahima Awan
Fahima Awan went through a very difficult time this year as she lost her husband and her mother back to back. She was in Makkah for Umrah when her husband left this mortal world. She shared her feelings in GMP.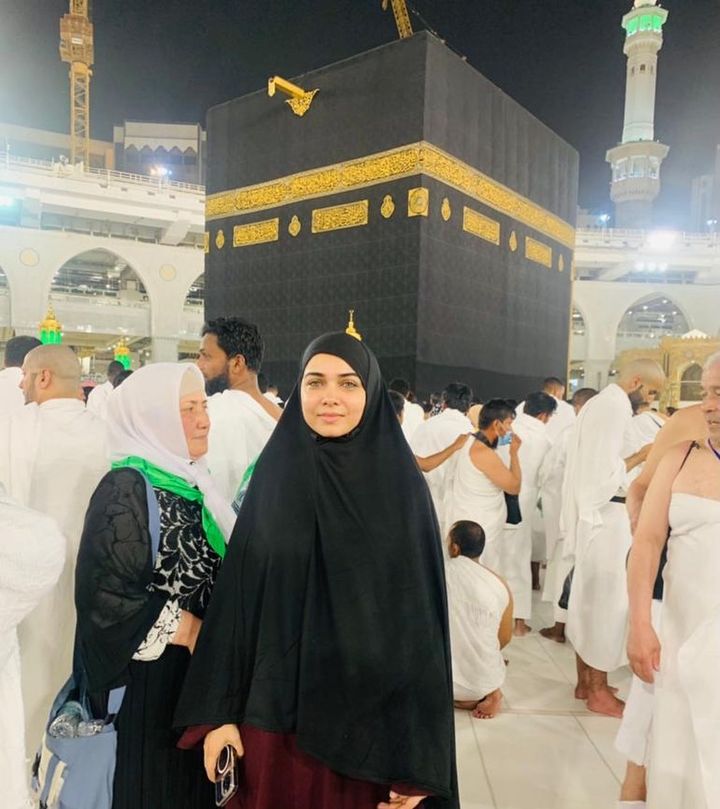 Babar Azam
Babar Azam, the captain of the Pakistan Cricket Team went for Umrah this year as well.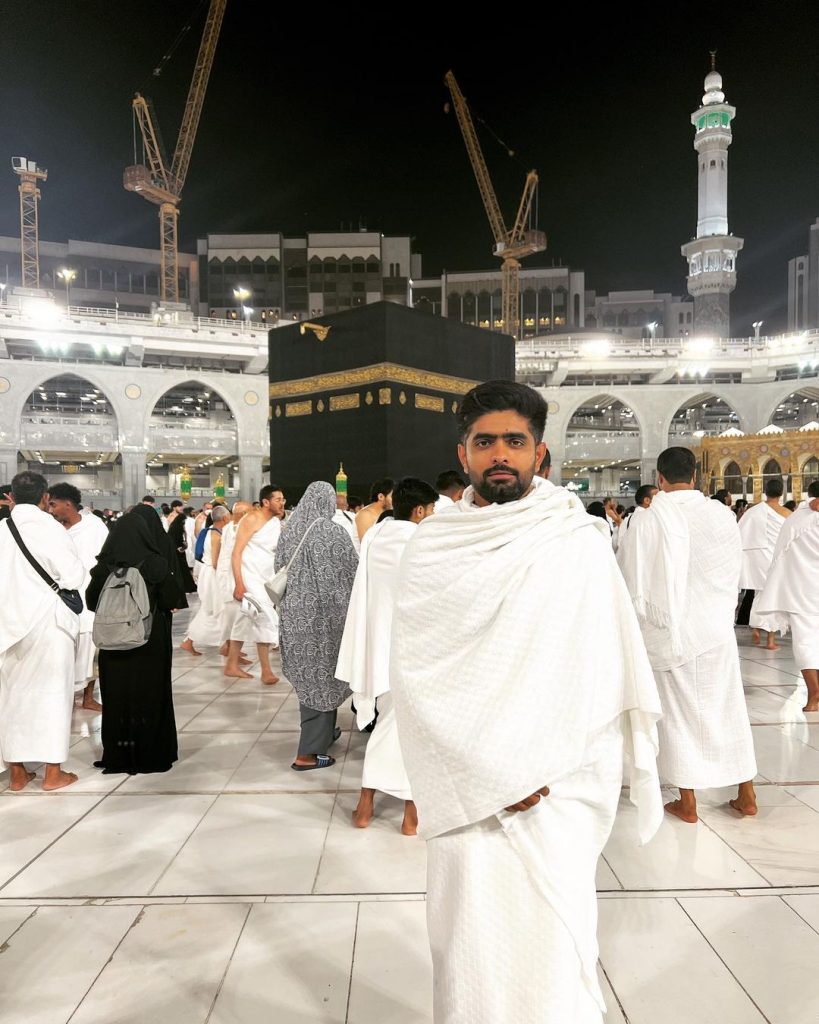 Rabia Anam
Rabia Anam performed her first-ever Umrah this year.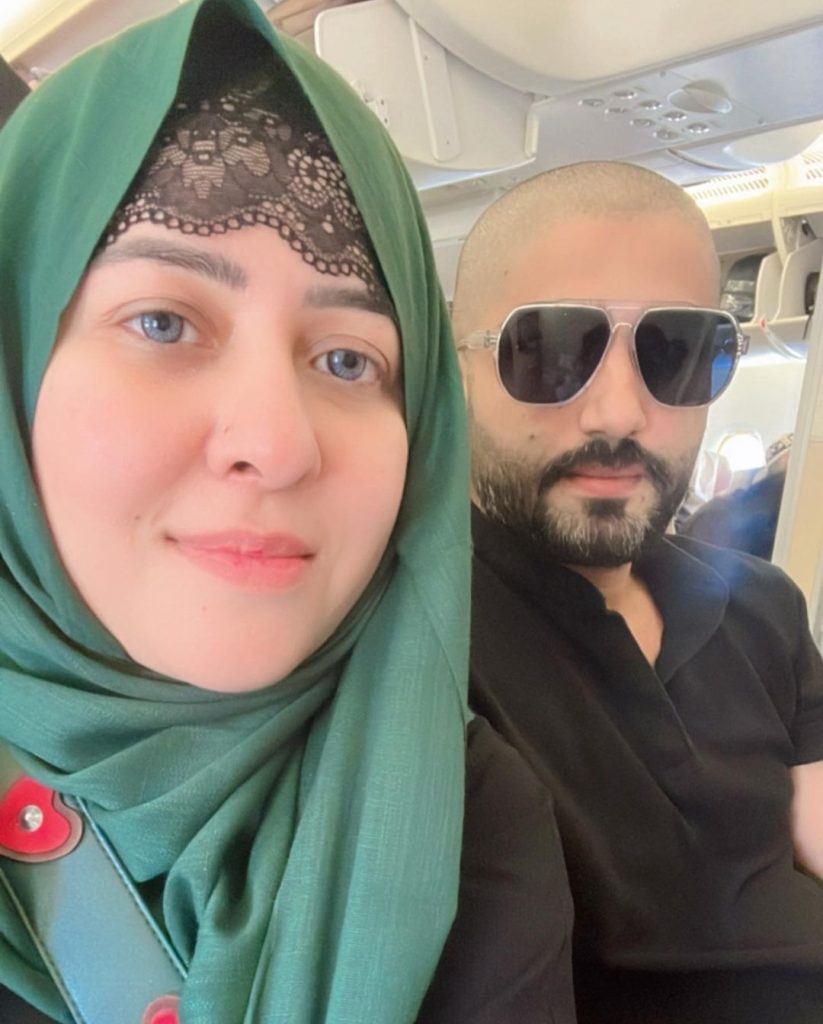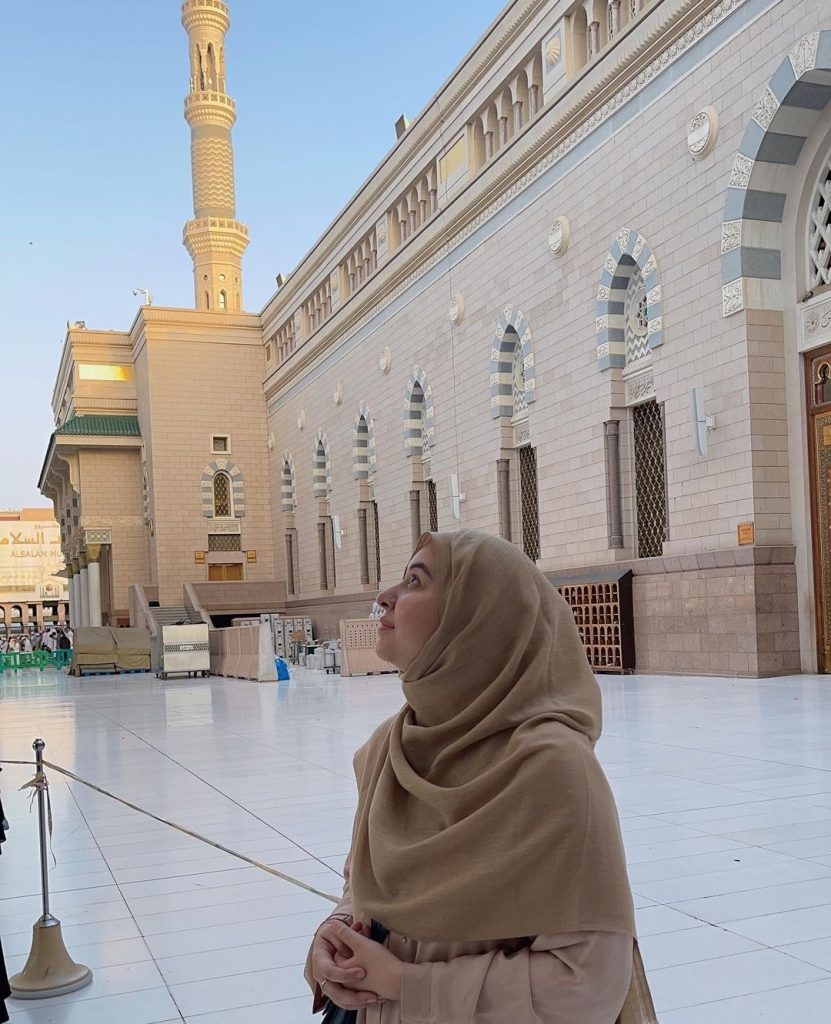 Aiman Khan And Muneeb Butt
Aiman Khan and Muneeb Butt went for Umrah this year with their extended family.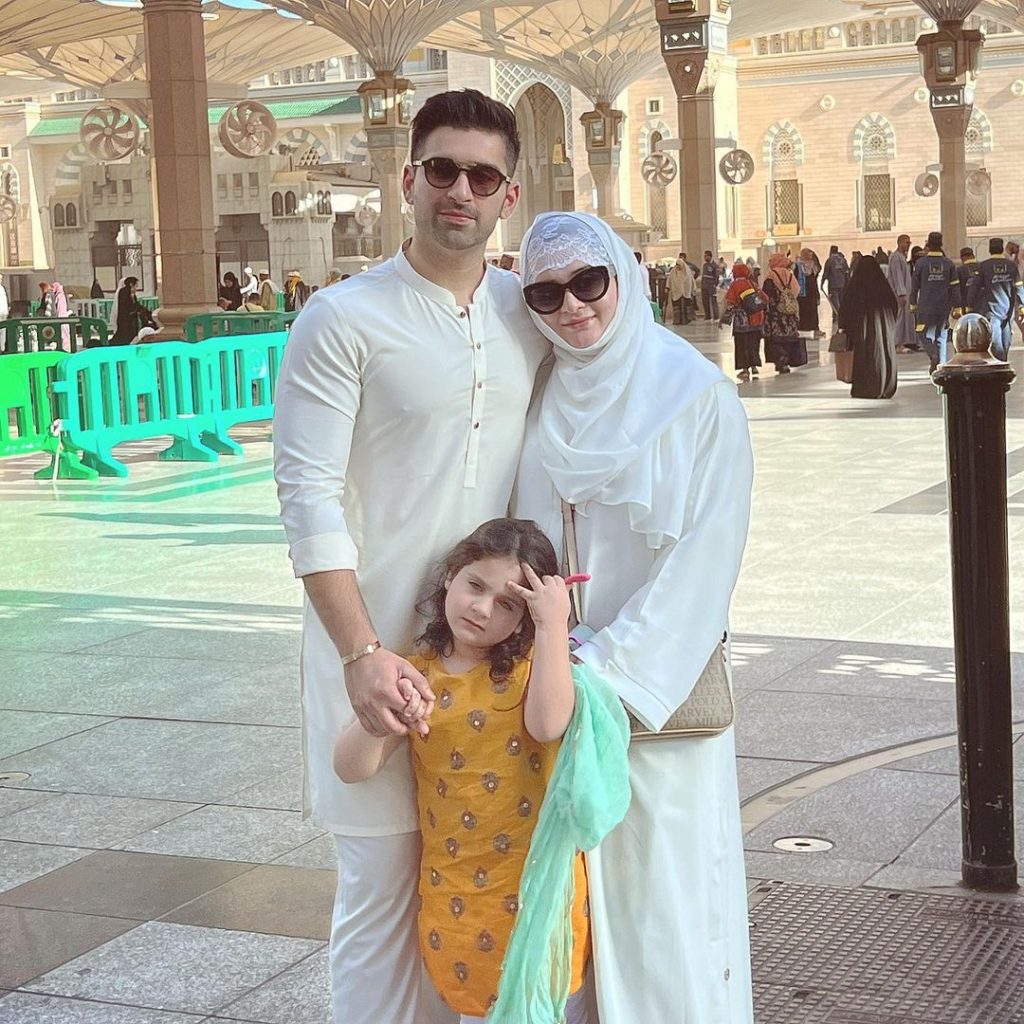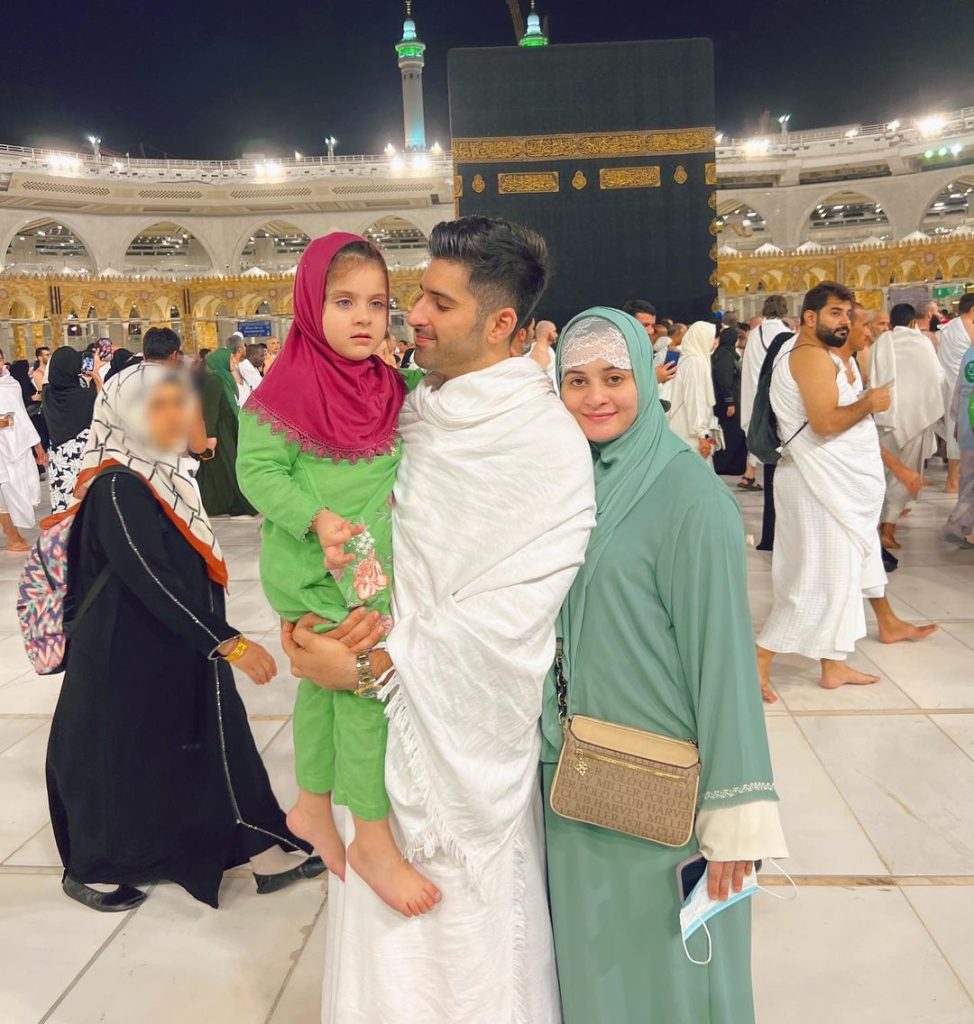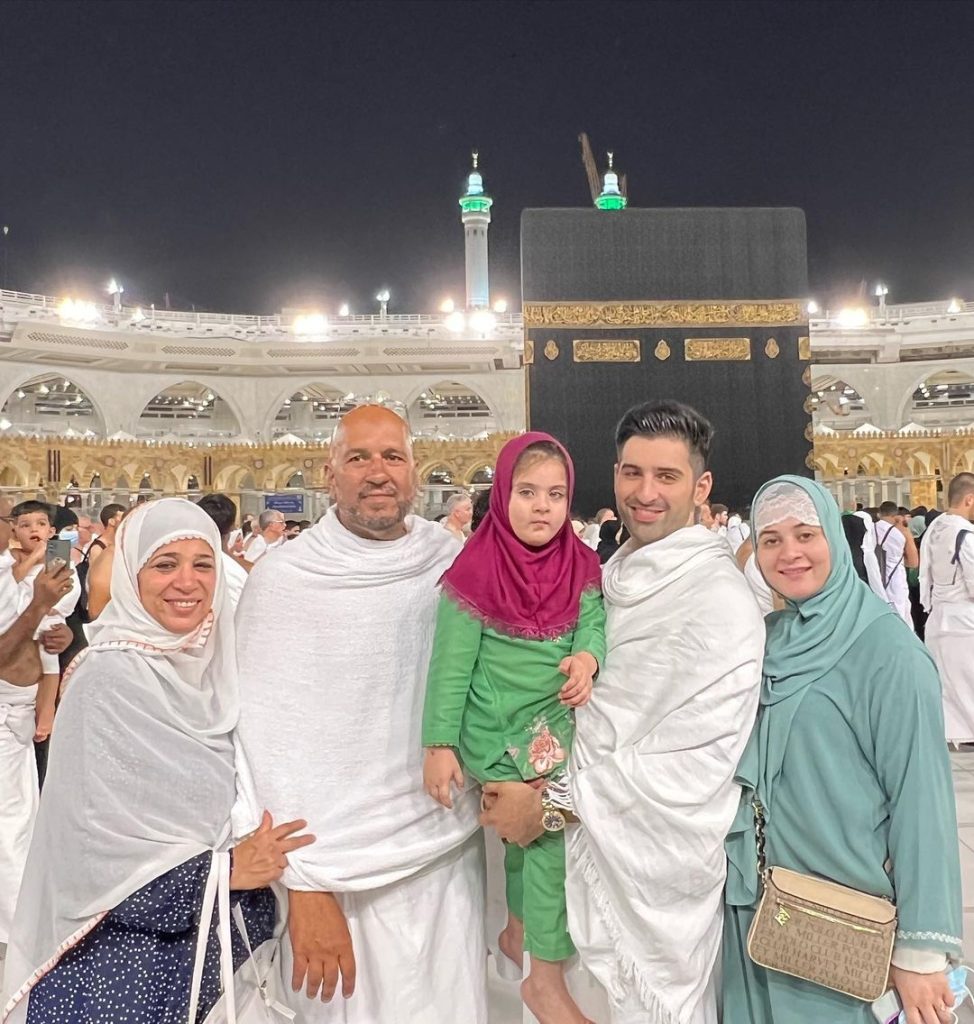 Minal Khan And Ahsan Mohsin Ikram:
Minal Khan and Ahsan Mohsin Ikram are expecting their first child. They went for Umrah this year as well.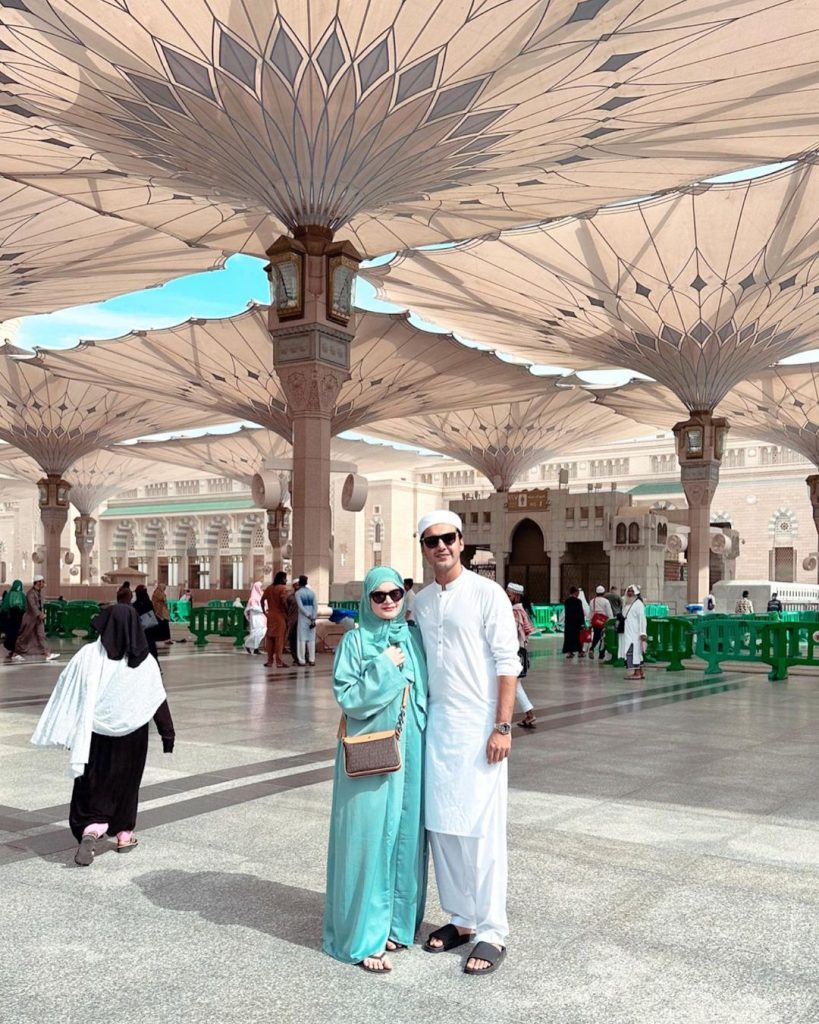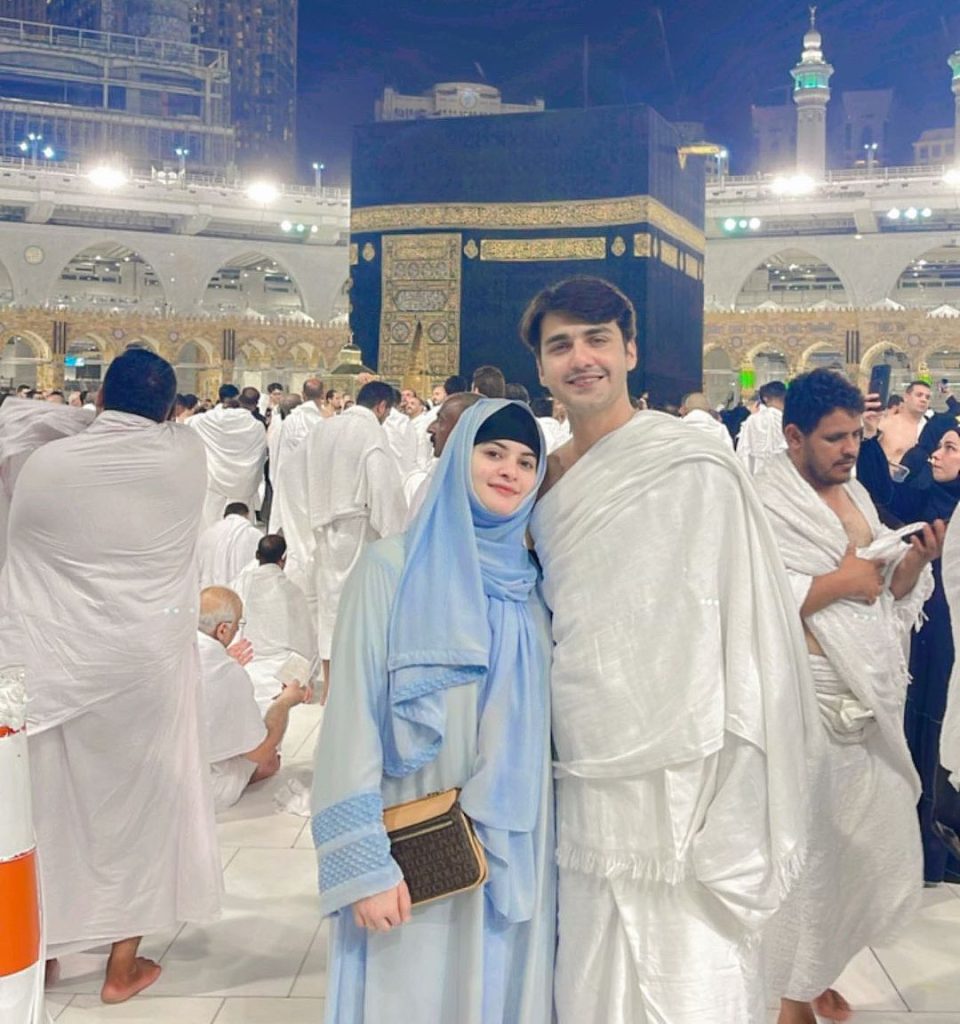 Nadir Ali
Nadir Ali went for Umrah with his wife and son.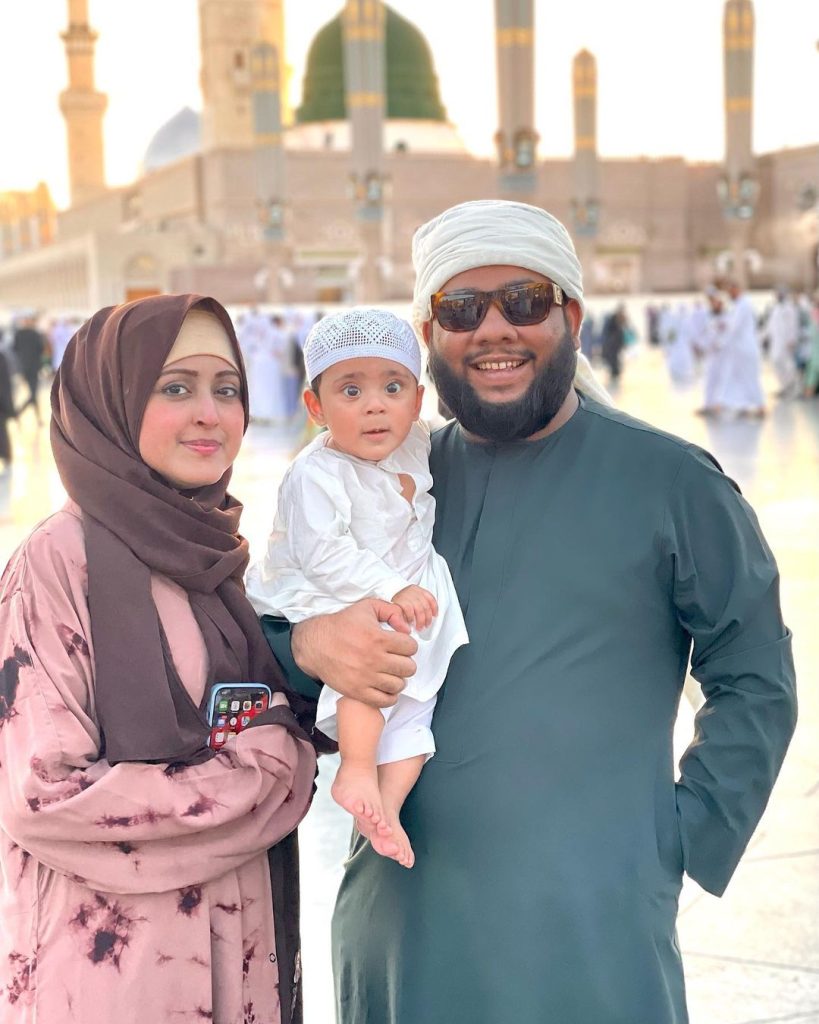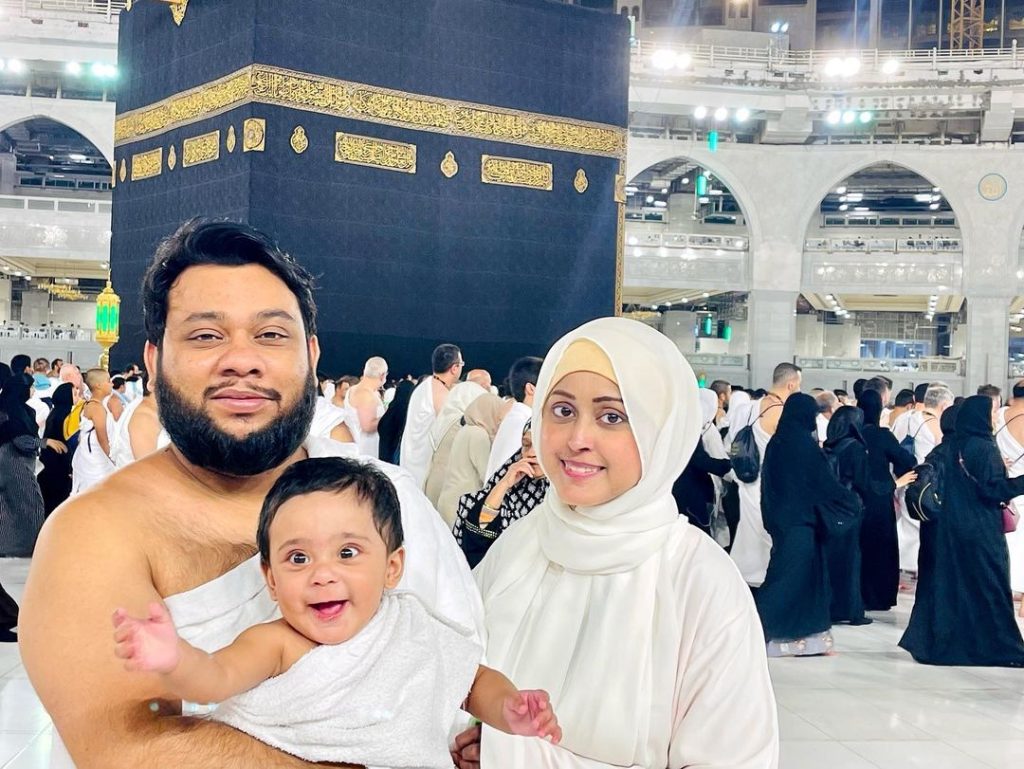 Faizan Sheikh And Maham Aamir
Faizan Sheikh and Maham Aamir went for Umrah this year as well.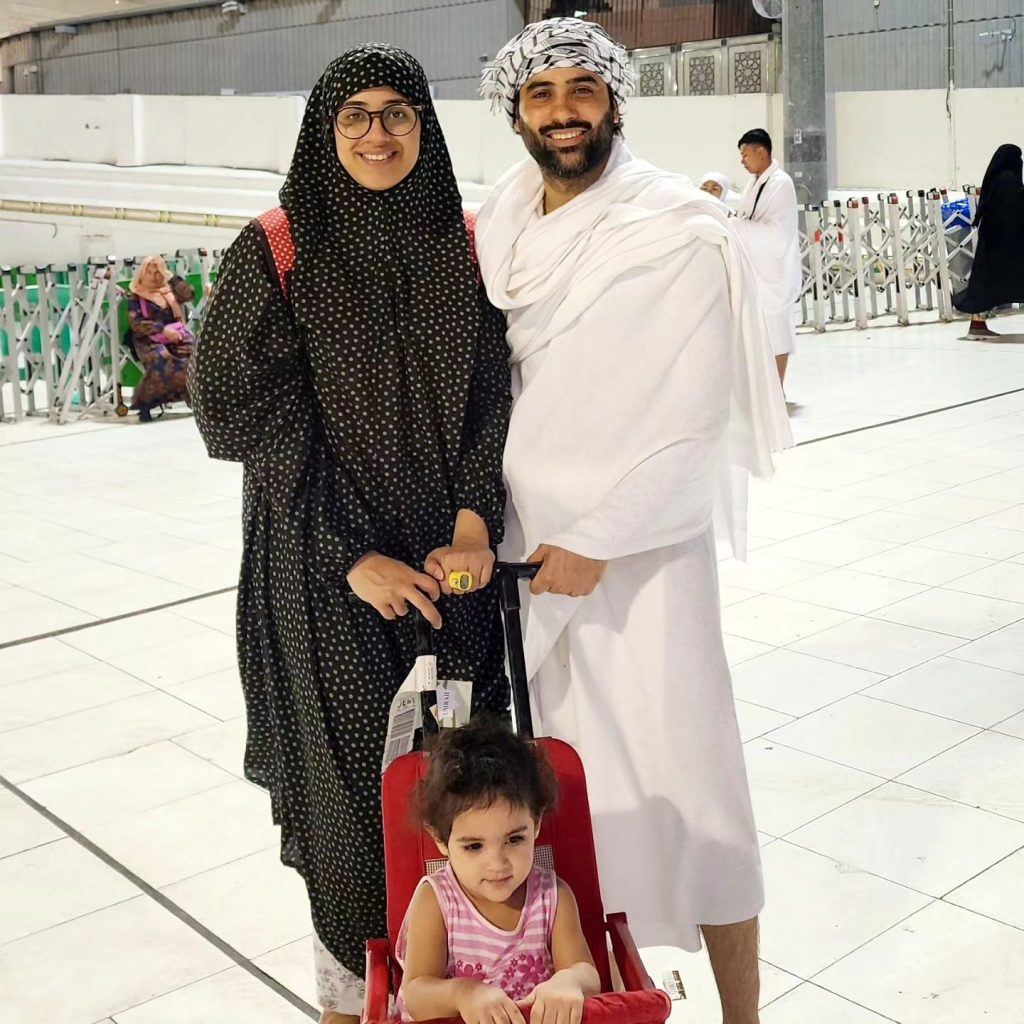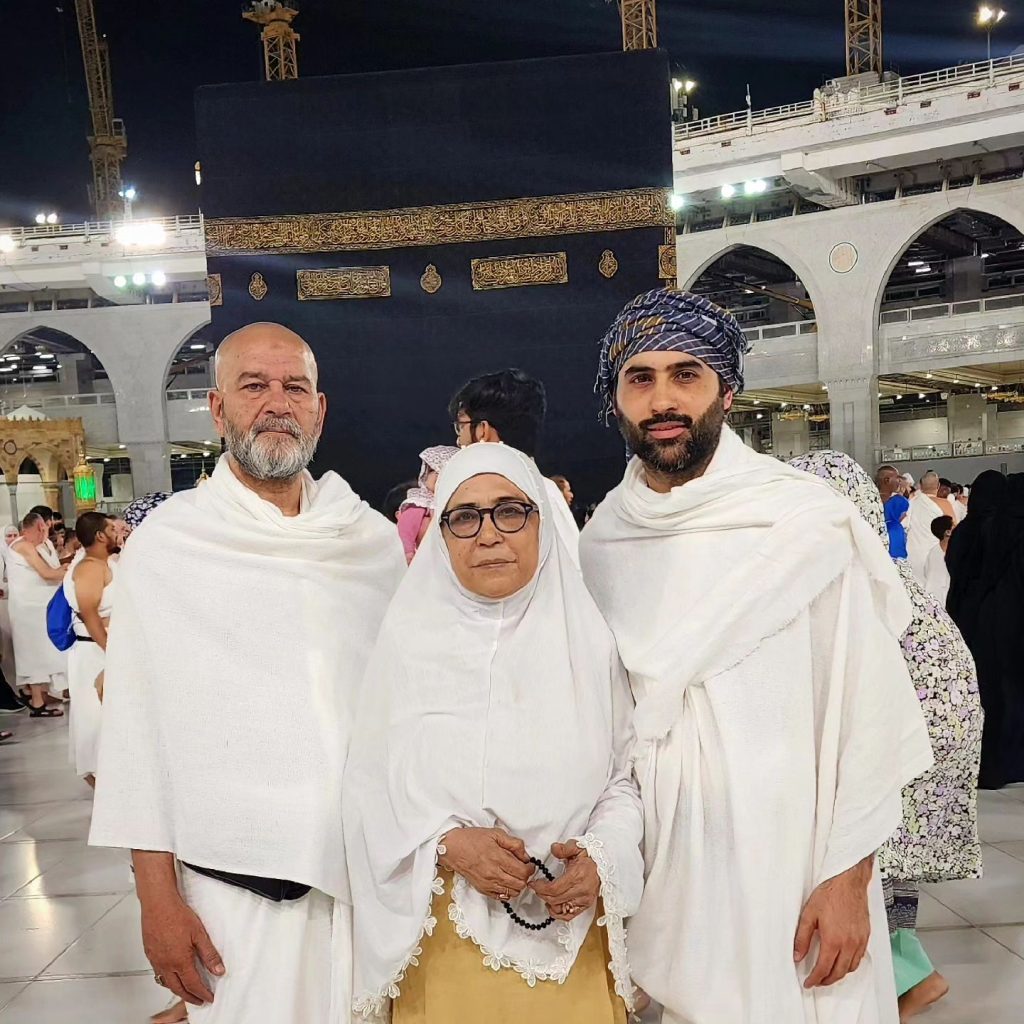 Imran Abbas
Imran Abbas went for Umrah this year. He took his fans on a tour of Madinah through his live videos. He also recited beautiful Naats while he was in Madinah and recorded them for his fans.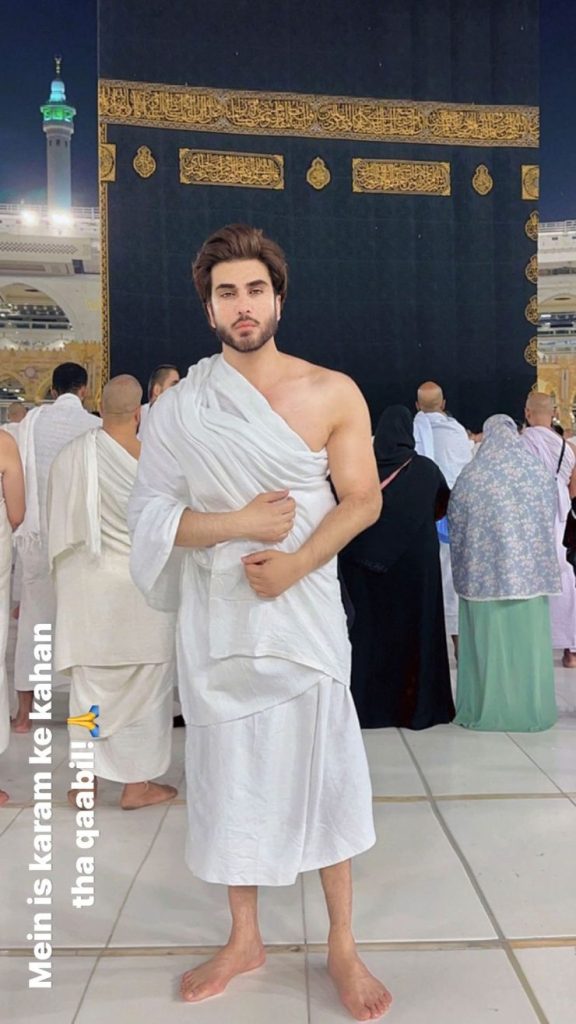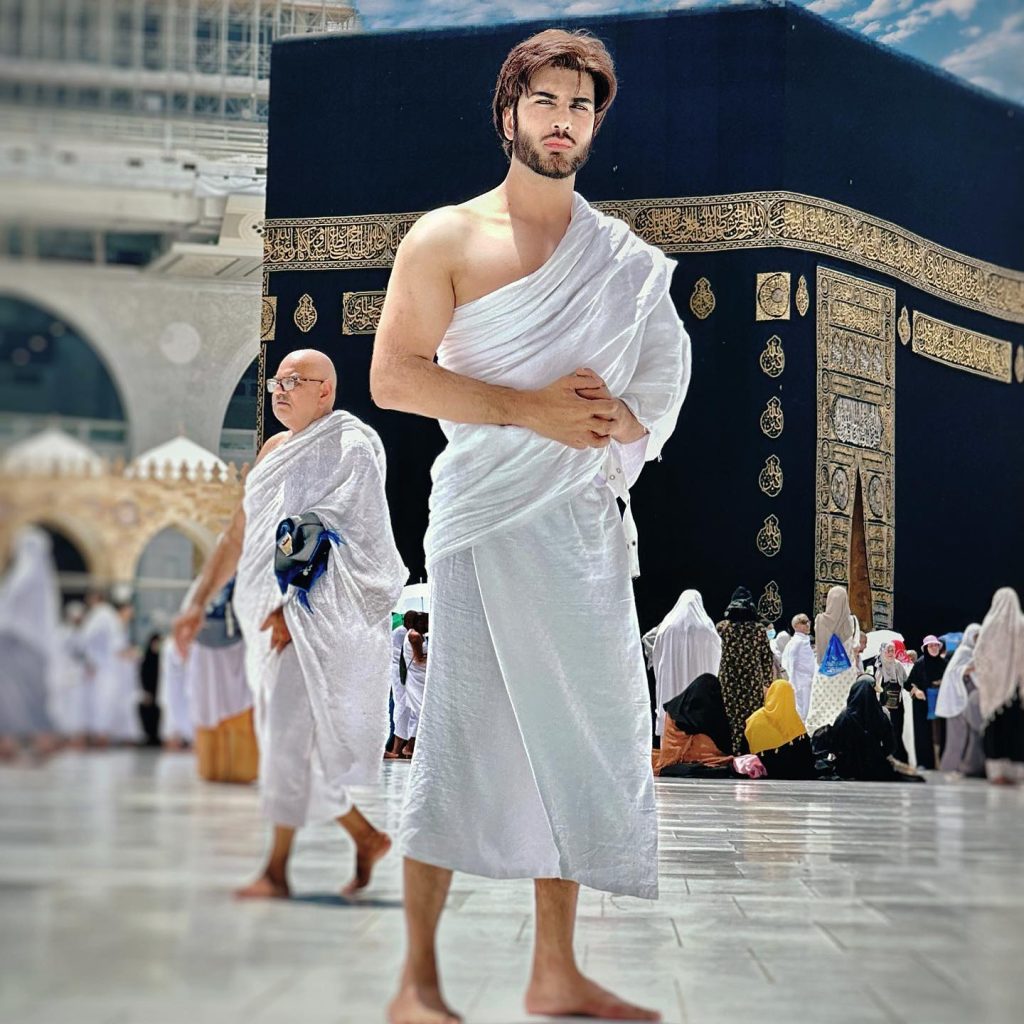 Nasir Khan Jan
Nasir Khan Jan's beautiful pictures with his son from his Umrah journey.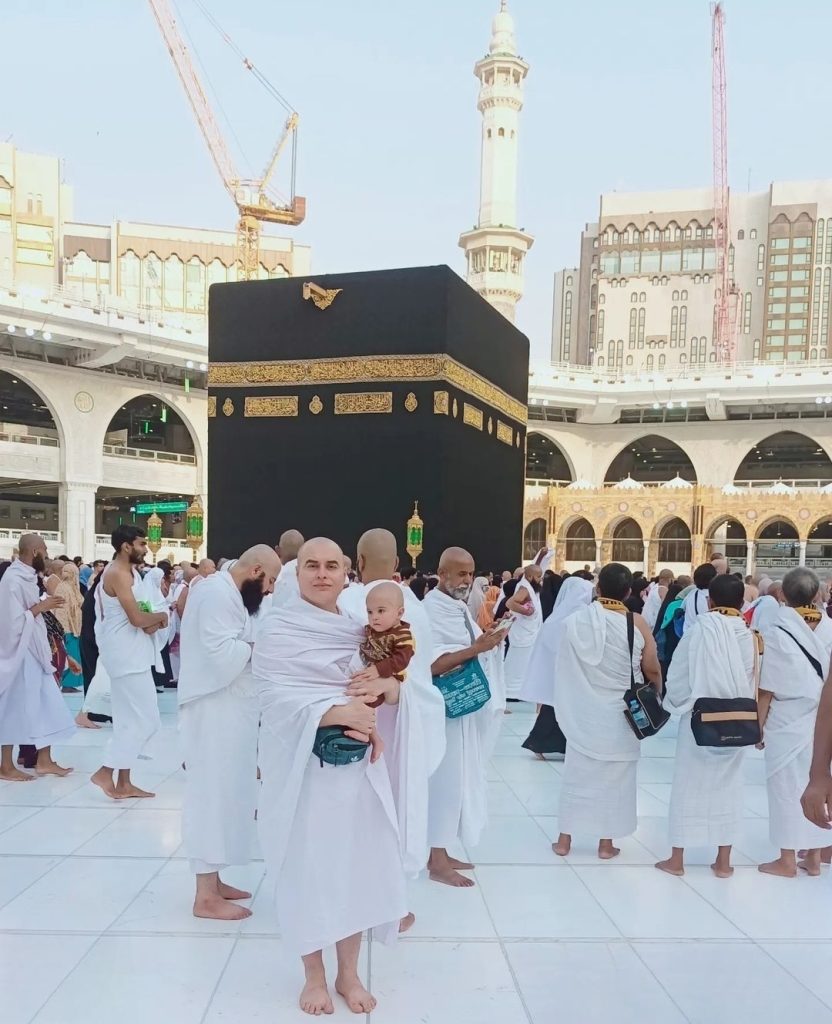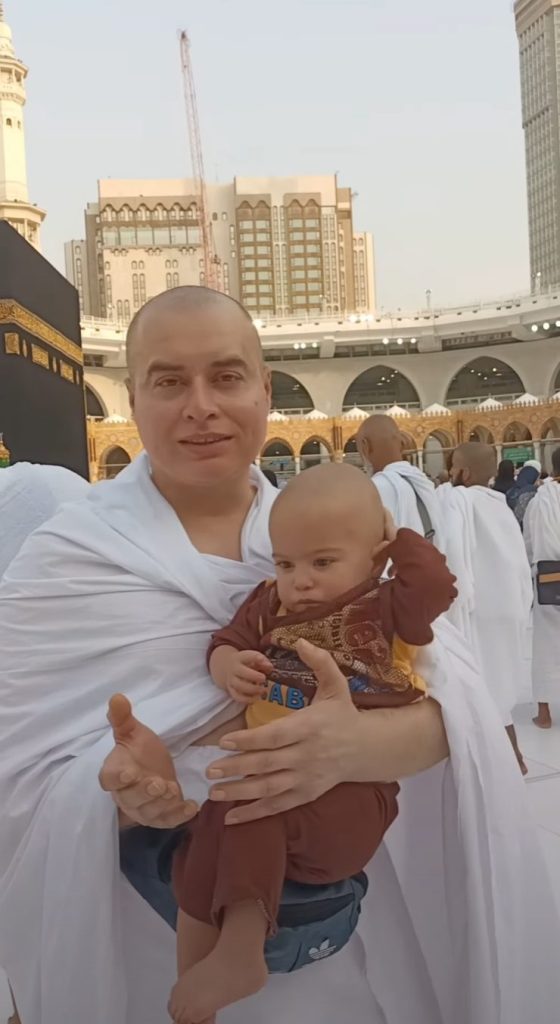 Shameen Khan
Khuda Aur Mohabbat fame Shameen Khan went for Umrah this year.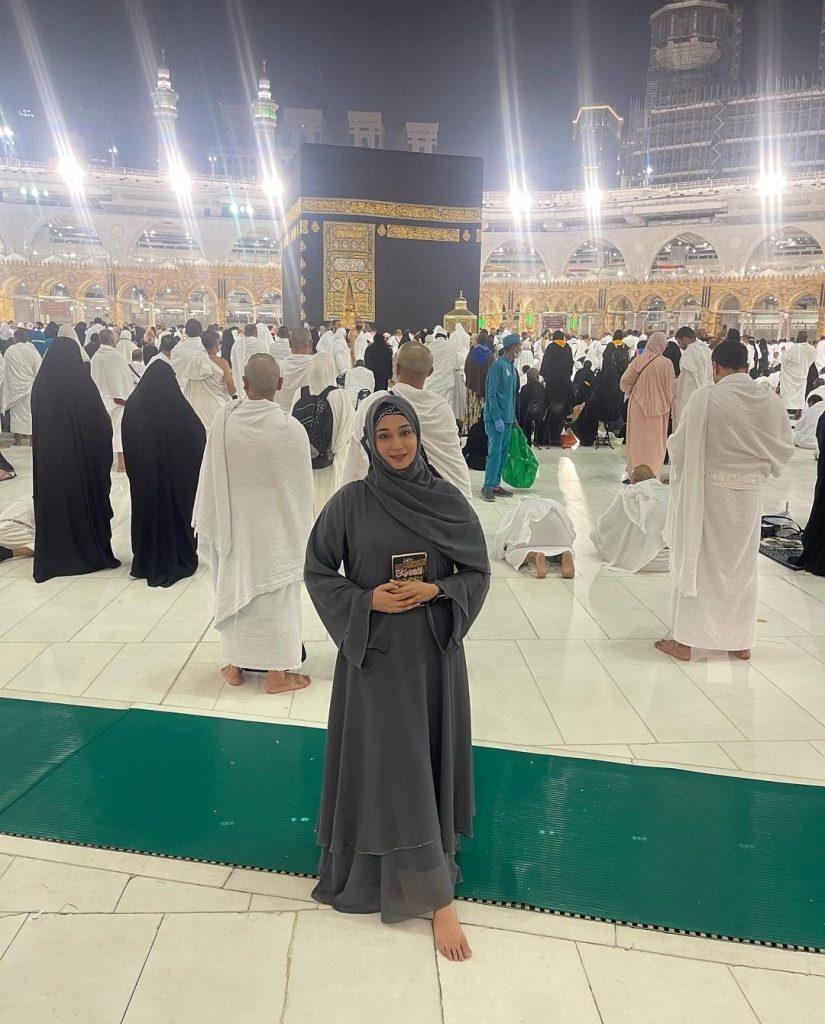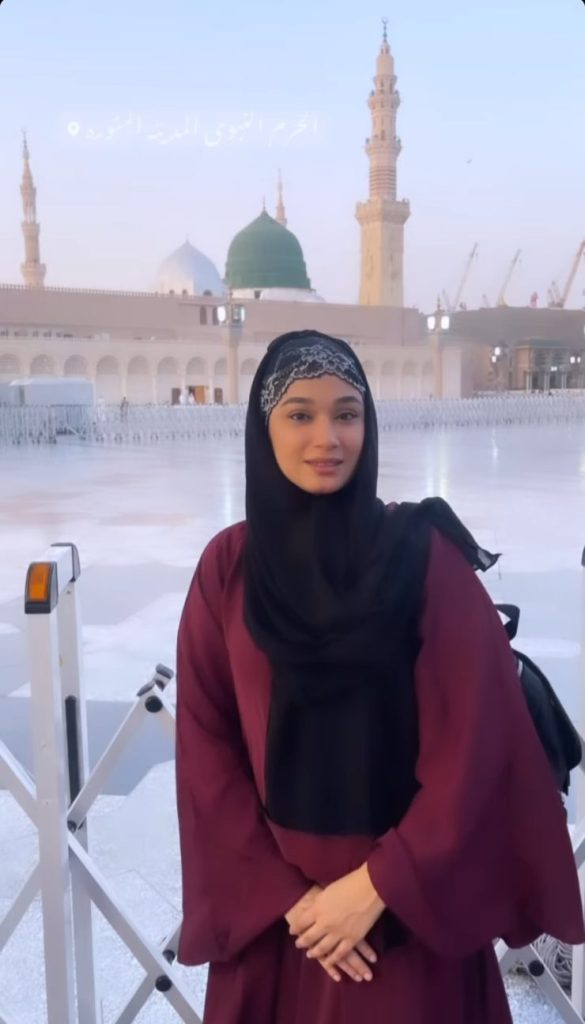 Momina Iqbal
Momina Iqbal's Umrah journey with her family.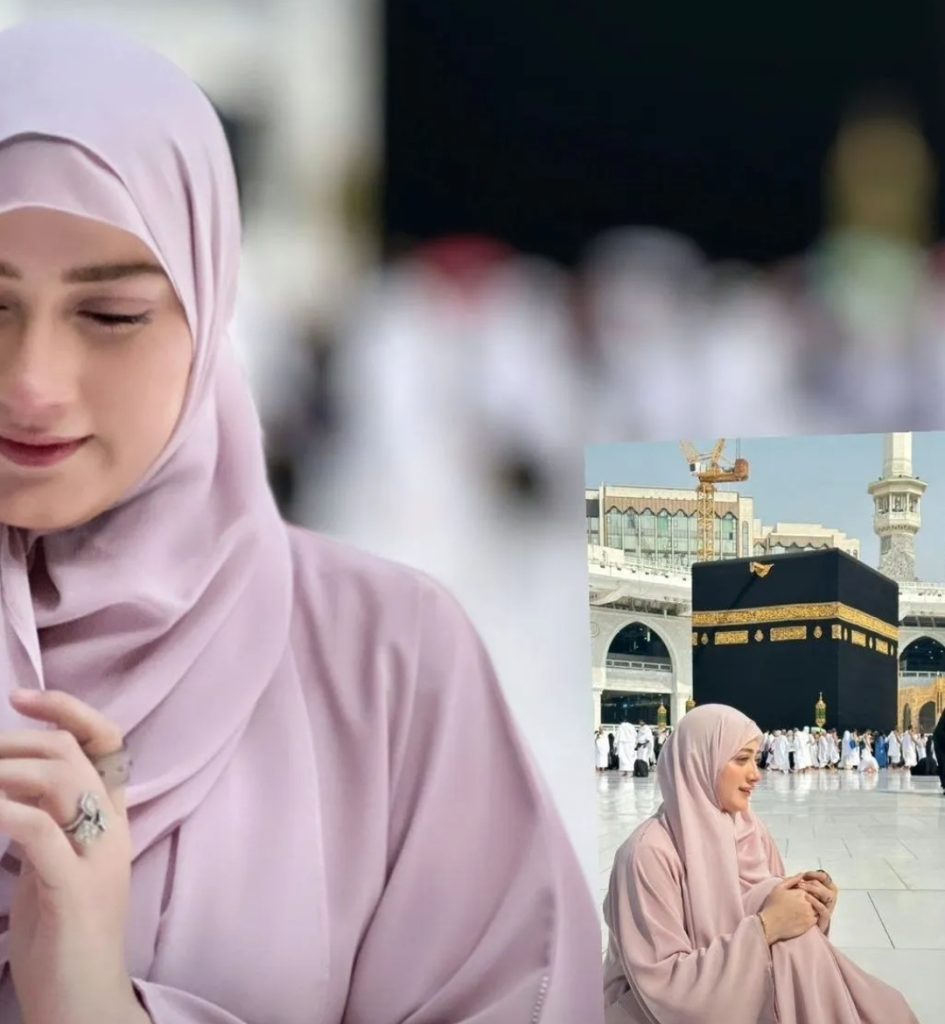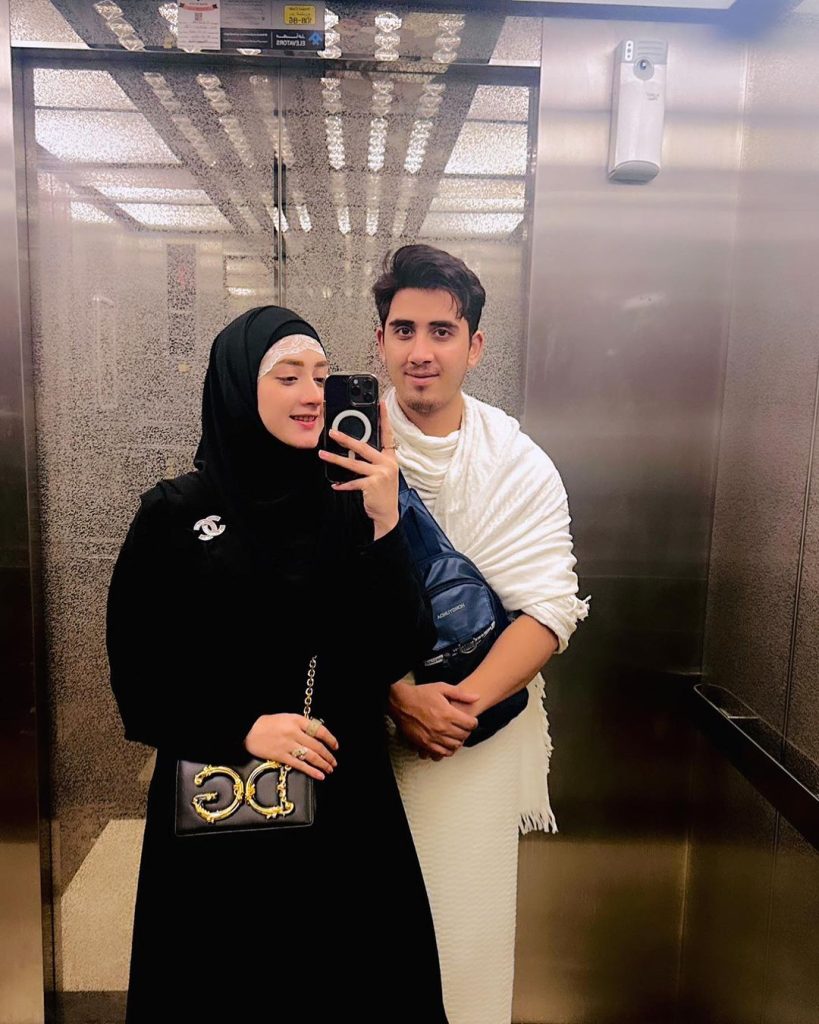 Yumna Zaidi
Yumna performed Umrah with her mom this year as well.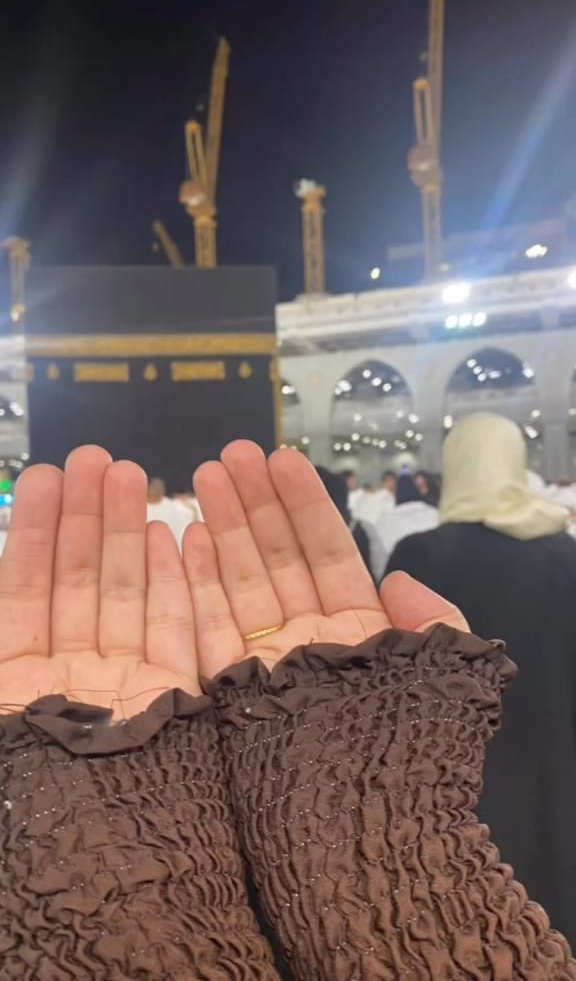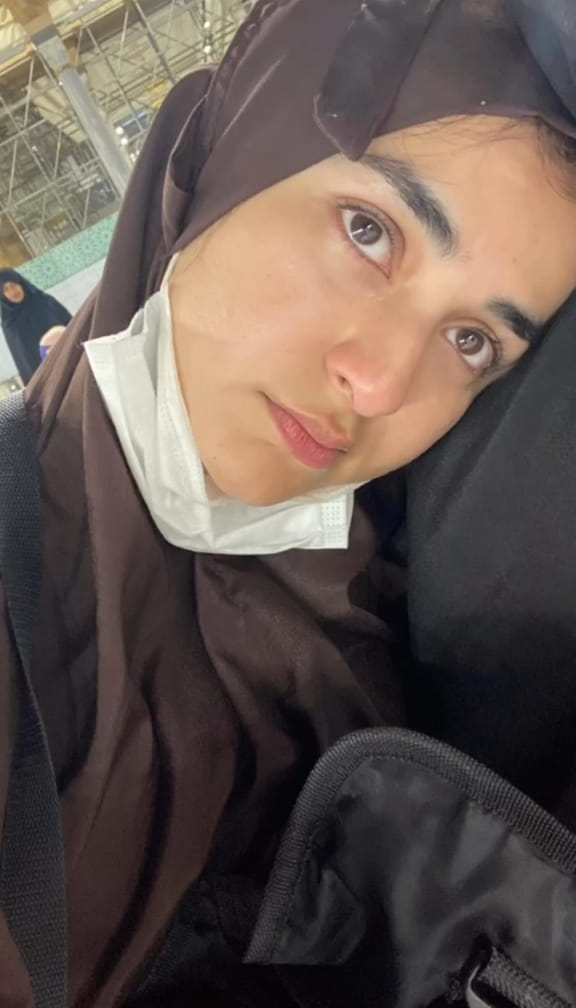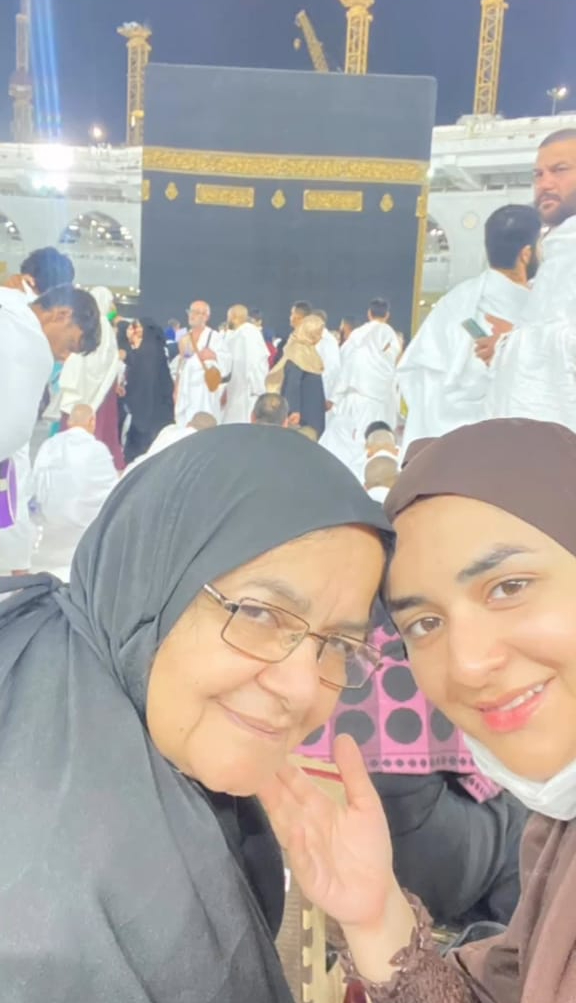 Maya Ali
Maya Ali's Umrah trip with family came to fruition this year.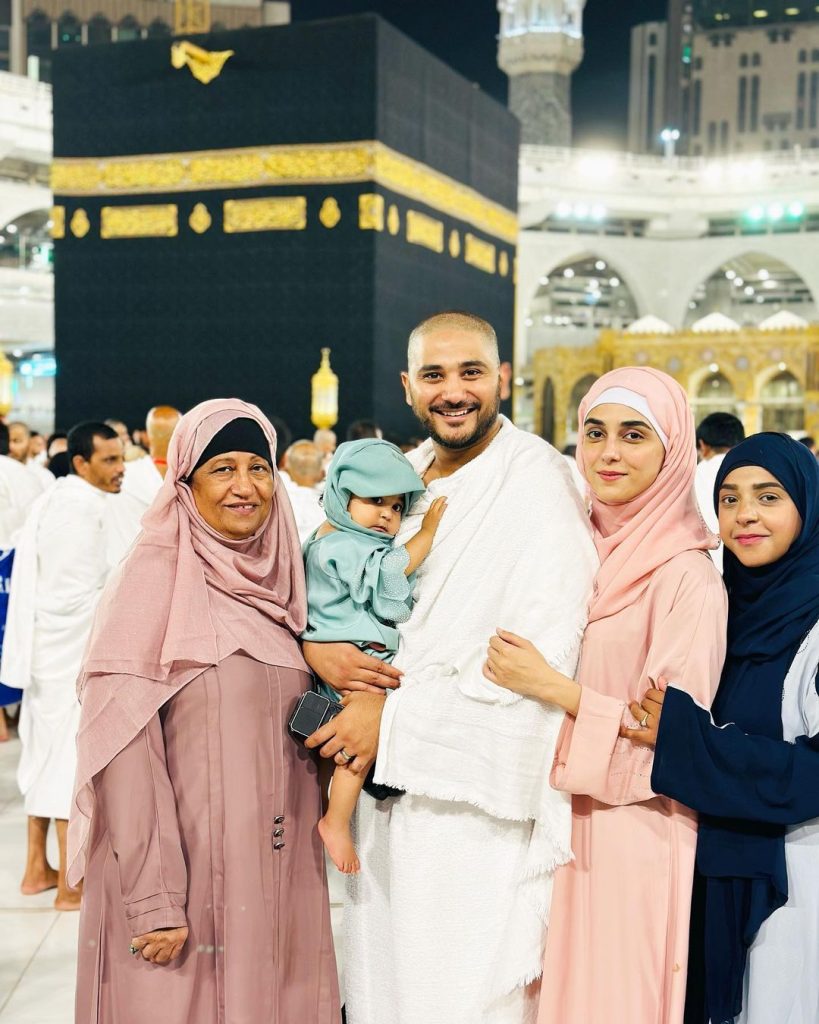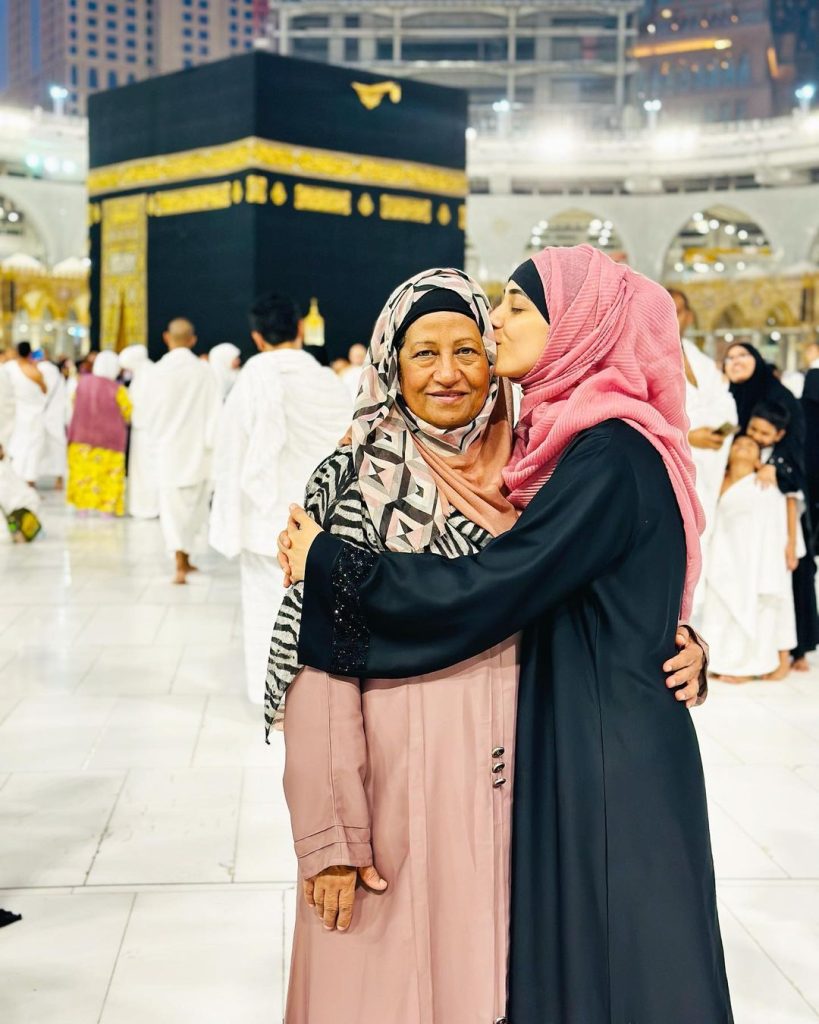 HAJJ 2023
Hajj is a sacred pilgrimage in Islam, performed at Masjid al-Haram in Mecca, Saudi Arabia, during the 12th month of the Islamic calendar. It's one of the Five Pillars of Islam and a spiritual duty for financially and physically capable Muslims. Hajj involves rituals like Tawaf, visiting Arafat, and symbolic stoning of the devil and others. It gives the message of unity, humility, and equality among believers, promoting spiritual growth and community. In 2023, over 1.8 million pilgrims took part in this annual Hajj pilgrimage. Several Pakistani celebrities also embarked on the sacred pilgrimage of Hajj in 2023: