Pakistani drama industry is blessed with the best. There are so many actors in the industry who have always impressed the viewers with their mind-blowing performances. There are no acting institutions in Pakistan therefore most of these actors have learned through their work experience in the industry. Just like in any other field, these actors have polished their acting skills more based on the feedback they got from viewers and critics. Apart from that many of these young actors have also learned from their senior co-stars as well. A skilled director also plays a major role in mentoring the actors.
The choice of dramas an actor decides to be a part of is also extremely crucial. There are so many actors who have been associated with the industry for the longest times yet they did not get the kind of recognition they deserved until they were part of a drama that brought out the best in them. A well-written script and team can surely bring out the best in an actor. No matter how much money a production house spends on marketing and visuals, at the end of the day content is the king. Even the best actors in the industry came under severe criticism when they were part of mediocre dramas. The most brilliant actors have given the most disappointing performances because the dramas they chose to be a part of the lacked substance.
There are some dramas, very few of them, which give actors a new identity, a recognition like no other. Through these characters, we get to see a side of these actors which we have never witnessed before. Some of these performances prove that an actor can always surprise his viewers even after decades of being part of innumerable dramas. That is the power of quality content!
Here is a list of actors who got more popularity than ever because of certain dramas. It would also be right to say that these were some of their performances which will never be forgotten.
Ayeza Khan
Ayeza Khan has worked in many dramas over the years yet there is one drama which gave her more recognition than any other. Pyare Afzal was definitely the drama that gave Ayeza Khan a new identity. It was a super hit drama serial that brought out the best in her. Since then she has been part of many dramas that completely won the viewers over. Pyare Afzal was the first tragic love story of its kind and Ayeza's role in it was simply unforgettable.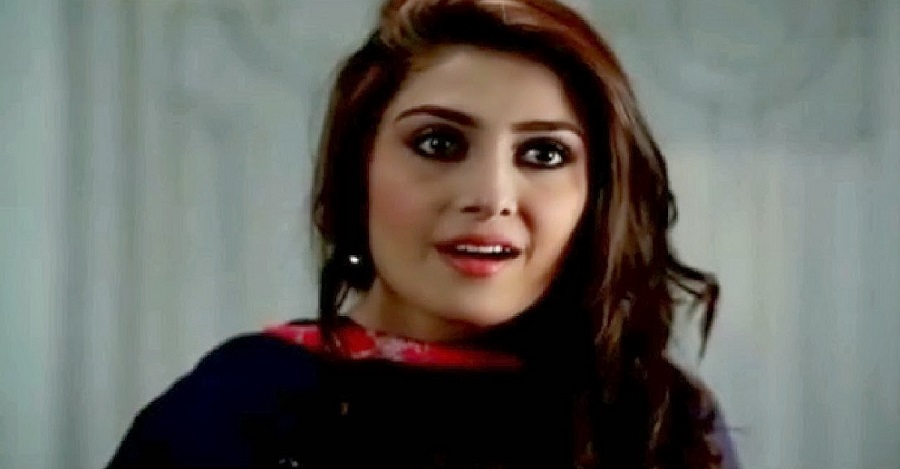 Ayeza Khan herself considers it the best experience of her life. Even though she also played the leading role in the mega-hit drama serial Mere Pass Tum Ho yet if given a choice, Ayeza Khan would prefer to work with Pyare Afzal's dream team again. Nadeem Baig is an iconic actor who has brought out the best in many actors, Ayeza it seems is one of those actors too. Ayeza also mentioned herself in an interview that Pyare Afzal was the drama which gave her a new recognition.
Adnan Siddiqui
Adnan Siddiqui has been around for decades, one would think that at this point of his career he just couldn't get any more popular. Well, he proved everyone wrong when he played a negative character in the most convincing manner in Mere Pass Tum Ho. In many interviews, Adnan admitted that Mere Pass Tum Ho gave him the kind of fame which he had never experienced in his vast career.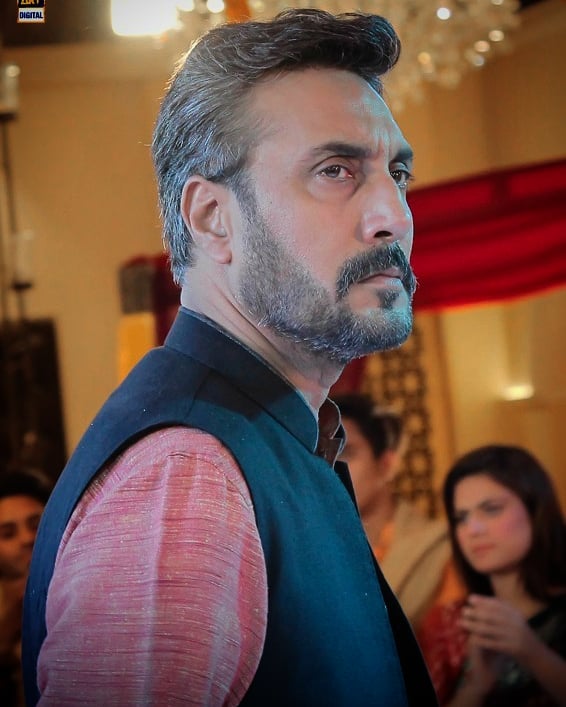 He was also truly thankful to be given the opportunity to play Shehwar's role since it opened new horizons for him. He was actually quite surprised by the kind of response he got after he played this character. He was expecting nothing but hate after doing the role but on the contrary, many women were of the opinion that he was extremely charming in the role.
Ahad Raza Mir
Ahad Raza Mir is a new actor when we compare him to the rest of the actors on this list. He doesn't have the same experience in the industry as these actors yet his star power is unmatchable. He has superb acting skills and after Yakeen Ka Safar, he has not chosen a single mediocre drama to work in. Yakeen Ka Safar gave Ahad such unprecedented success that his graph changed altogether. Many people still see him as Dr. Asfandyar, that is the kind of impact his character had on the viewers. Ahad had already worked in drama serial Sammi before Yakeen Ka Safar but he did not get the kind of recognition from that drama which he did from Yakeen Ka Safar.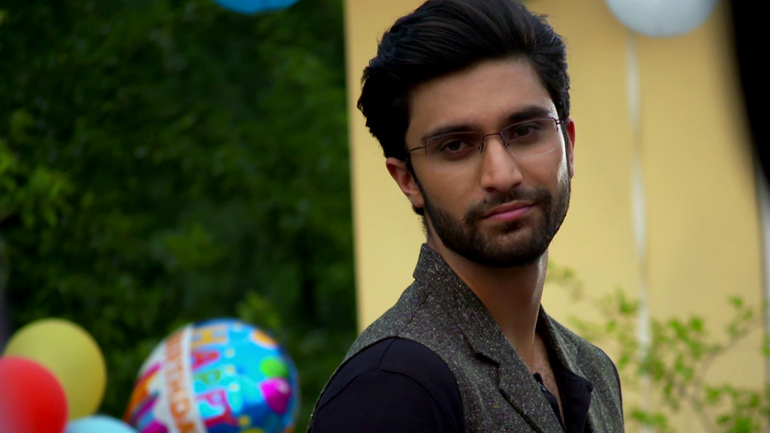 In an interview, he himself admitted that even when he signed Parwaz Hei Junoon, he wasn't enjoying the kind of fame which came only after Yakeen Ka Safar went on air. This was definitely the drama that gave him popularity and recognition like no other. People who watched this drama were already looking forward to his next drama because he proved himself as a brilliant actor.
Ahsan Khan
Ahsan Khan has worked in dramas and films, he has been associated with the acting industry for decades. The role Ahsan played in Udaari got him unimaginable recognition. He played the role of a child molester and he did so with a specific purpose of spreading awareness. He had never imagined that his role as Pa Imtiaz will get so much recognition that it would literally overshadow every single character he had ever played in his vast career.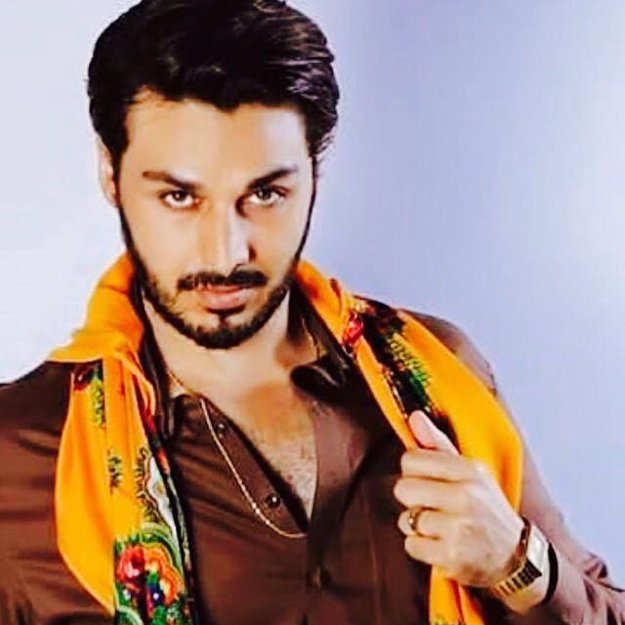 This was not the first time that Ahsan had played a negative character but it was the first time that he had played a villainous character of the sort. Even those people who do not watch Pakistani dramas on a regular basis were well-acquainted with the character he played and applauded his acting. When he was initially offered the serial, it was nothing short of a shock for him since until then he had always played the 'hero' roles. As it turned out, this experience changed the way he perceived his role in the media industry.
Bilal Abbas Khan
Bilal Abbas Khan is blessed with good looks and he has also been part of many popular dramas. The one character which made him a household name is that of Abdullah which he plays in drama serial Pyar Ke Sadqay. When Cheekh aired, many people criticized Bilal's dialogue delivery which was barely audible. His expressions and body language never disappointed in any of the dramas but his dialogues delivery at times was not the best.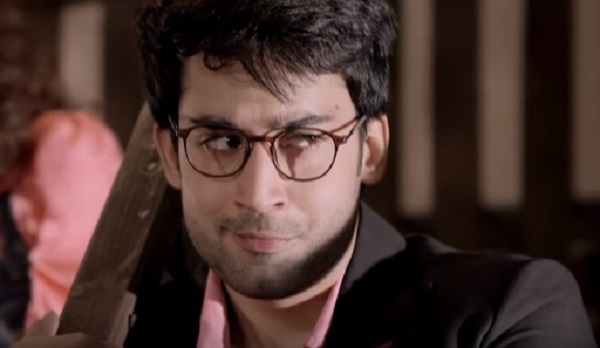 His role in Pyar Ke Sadqay has won everyone over. It is a challenging role yet Bilal Abbad has done complete justice to it. Even those viewers who were criticizing him for his performance in Cheekh find themselves raving about his amazing performance in Pyar Ke Sadqay. This was actually a project he wasn't too sure about yet it resulted in increasing his fan following and made him more popular than ever before. It just goes to prove that sometimes the most unusual characters make the actors stand out like never before.
Fawad Khan
Fawad Khan super hit drama Hamsafar made him a household name and a national crush! The actor and singer who has been around for so many years was suddenly noticed like never before when he played the leading role in Hamsafar. Although the character he played didn't offer a great deal, it definitely turned out to be a huge deal for Fawad Khan. Since Hamsafar was mainly a hit because of Fawad and Mahira's on-screen couple, they became a sensation like no other.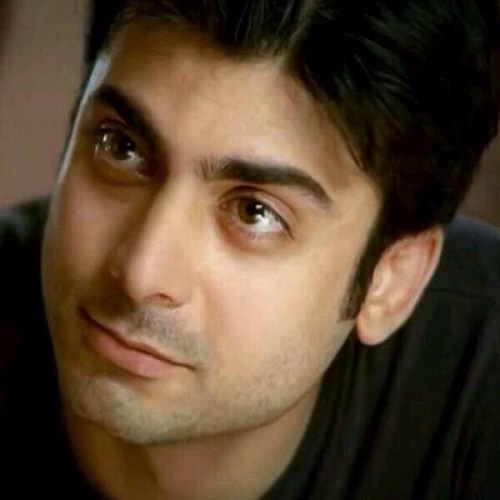 Hamsafar's popularity did not just give Fawad Khan popularity within Pakistan but it was also the main reason for his success in India. Hamsafar was a bigger hit in India than it was in Pakistan therefore this was the drama that carved the path for Fawad to work in Bollywood.
Hamza Ali Abbasi
Hamza Ali Abbasi is the most sought-after actor at the moment. The drama which opened new doors for him and gave him unprecedented recognition was Pyare Afzal. Pyare Afzal was a massive hit, Hamza played the role of a gangster who was madly in love. His character had people rooting for him even though it wasn't flawless. The way Afzal's journey ended made for one of the most unforgettable endings in television dramas.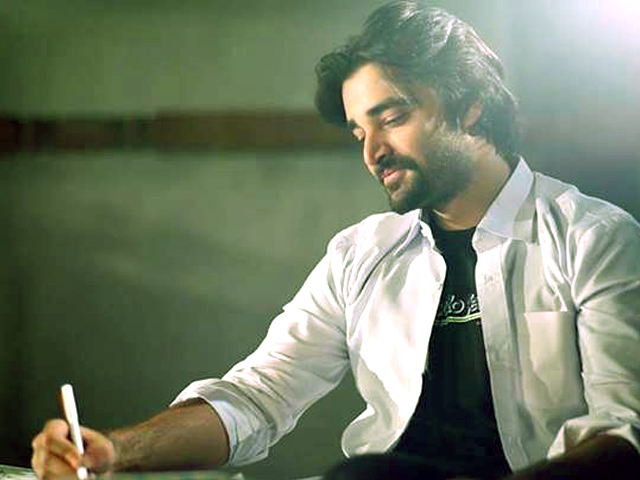 After Hamsafar, Pyare Afzal was the only drama that had a massive viewership. After this drama ended, Hamza's fans multiplied and they were waiting to watch him in another drama. It definitely took his fan following to the next level.
Hira Mani
Hira Mani is also one of those actresses who got more fame from one drama than she did from any other. Like most of the actors in this list that one drama was the beginning of something great and brand new for her. Do Bol proved to be a game-changer for Hira. Hira's performance, even the dresses she wore in Do Bol were so popular that she herself was overwhelmed by the response. Her on-screen chemistry with Affan Waheed made their couple an instant hit. That was the reason why they were once again seen in Ghalati which also turned out to be a major hit.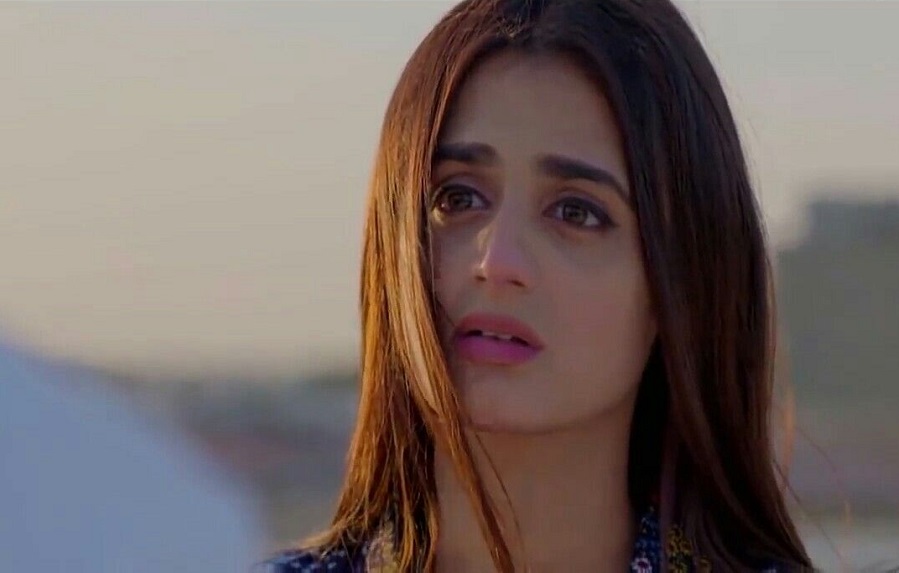 It won't be wrong to say that Hira Mani's career took off completely after the success of Do Bol. She also shared this fact in an interview saying that it was a life-changing experience for her. She also discussed the reasons behind Do Bol's success.
Humayun Saeed
Humayun Saeed has proved that an intelligent actor who knows how to further his career, does not have a shelf-life! Even after all these decades, Humayun Saeed manages to become more popular than ever by choosing the right projects to work in. Humayun made the most impressive comeback on television with drama serial Dillagi, the viewers fell in love with him all over again after watching the play.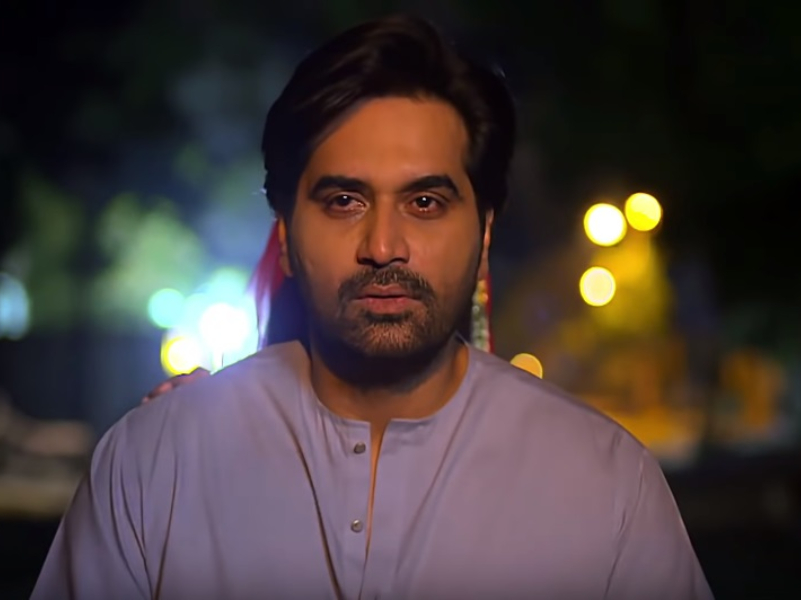 Many viewers thought that they had seen the best of Humayun Saeed but that was certainly not the case. Humayun made his viewers cry buckets of tears when he played the role of Danish in Mere Pass Tum Ho. He simply nailed his character and became the most popular actor once again. He definitely gave 'back with a bang' a whole new meaning. His popularity increased after this and the love he got from the viewers was unprecedented. This play was really close to Humayun Saeed's heart for many reasons because he took it up as a challenge and lived it for many years.
Imran Ashraf
Imran Ashraf is considered one of the most versatile actors today but only a few years back he didn't enjoy the kind of recognition and popularity he enjoys today. Although Dillagi and Alif Allah and Insan proved to be major breakthroughs for the actor, it was his role in Ranjha Ranjha Kardi which made him a household name. The kind of love and respect he got as Bhola was such that only a few actors get this sort of admiration.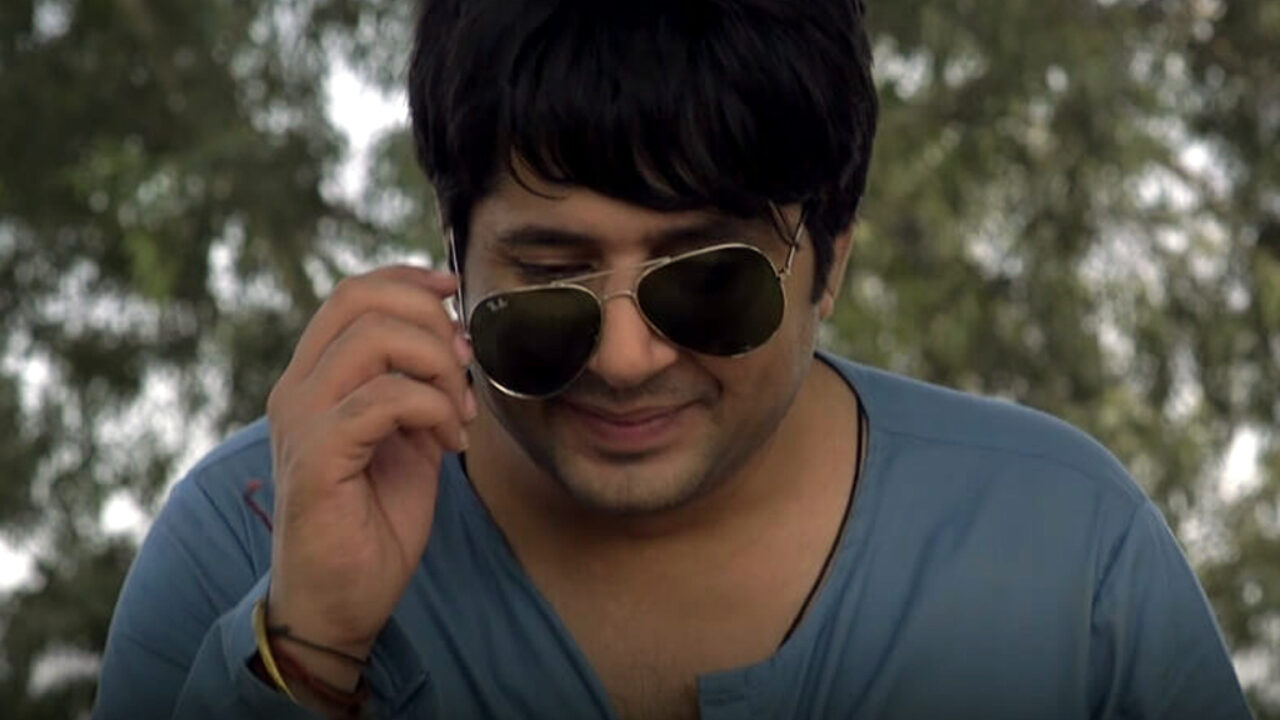 Imran Ashraf's portrayal in Ranjha Ranjha Kardi made him a star almost overnight. Bhola's clips went viral on social media, even those people who were not watching the play were fully acquainted with the character and as a result, were in awe of Imran's brilliant acting skills. Even though Imran Ashraf had been in the industry for an entire decade yet Ranjha Ranjha Kardi was his first drama in which he played a leading role. The response he got from the critics and viewers was like a dream come true for him.
Iqra Aziz
Iqra Aziz has done different kinds of roles in her entire career but none of her dramas got her as much of recognition as Ranjha Ranjha Kardi did. For once Iqra was seen in a role entirely different from the ones she had played before. It won't be wrong to say that it was her performance in Ranjha Ranjha Kardi that established her as a serious performer.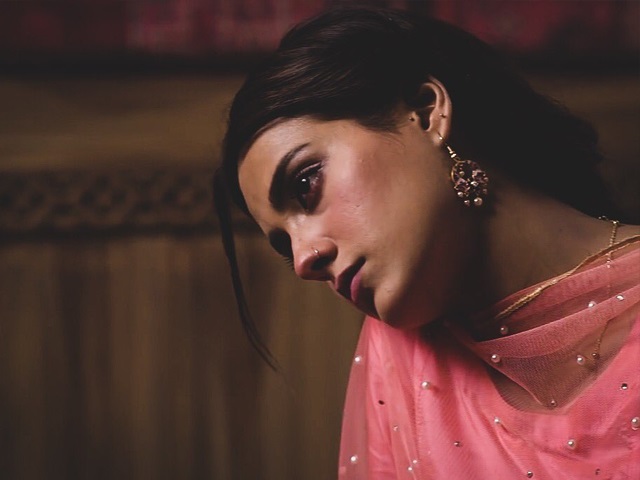 The fact that Noori's journey was penned down so interestingly definitely added to the charm. She was the center of attraction and the one who moved the plot forward. It was the kind of grey character which we rarely get to see in Pakistani dramas. Noori's character started debates on social media and different forums which added to her popularity. Iqra's entire look for the drama was also appreciated by the viewers a lot.
Noman Ijaz
Noman Ijaz makes every character he plays memorable. In all these years he has played all kinds of characters from the romantic hero to the ruthless politician yet the character he played in Dar Si Jati Hei Sila showed an entirely different side of him. There was never a doubt in anyone's mind about his outstanding acting skills but his performance in Dar Si Jati Hei Sila proved that he still had so much more to offer.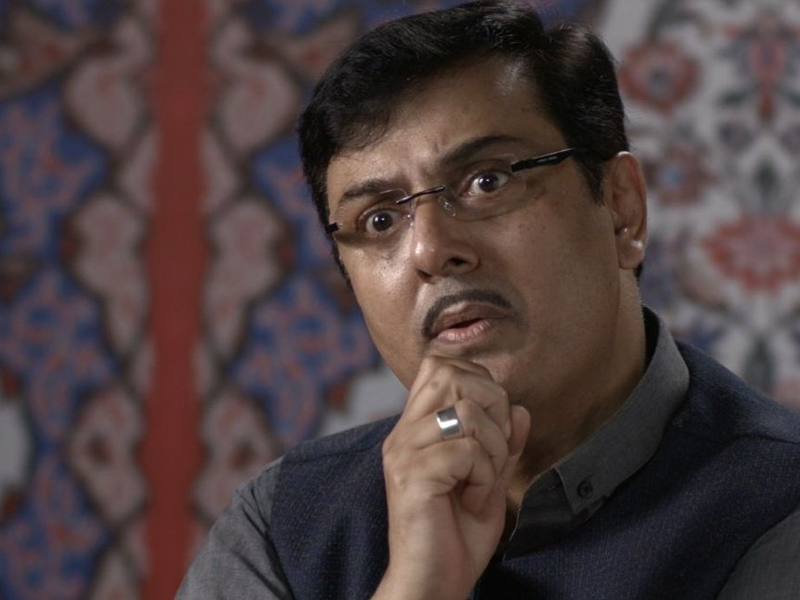 Out of all the negative characters Noman Ijaz has played in his career, Joi mamu was the most manipulative and conniving one. Noman's look and mannerisms were also completely different from all his other plays. He basically proved that his versatility was limitless. This character made the characters hate the character he was playing but they were in awe of Noman Ijaz's superb acting skills.
Sajal Ali
Sajal Ali was always a brilliant performer ever since she starred in her first drama. However, Yakeen Ka Safar turned out to be a turning point in Sajal's career. The character she played in Yakeen Ka Safar was different from all the other she had played in her career. Dr. Zubia's entire journey and her track with Dr.Asfandyar captivated the viewers throughout.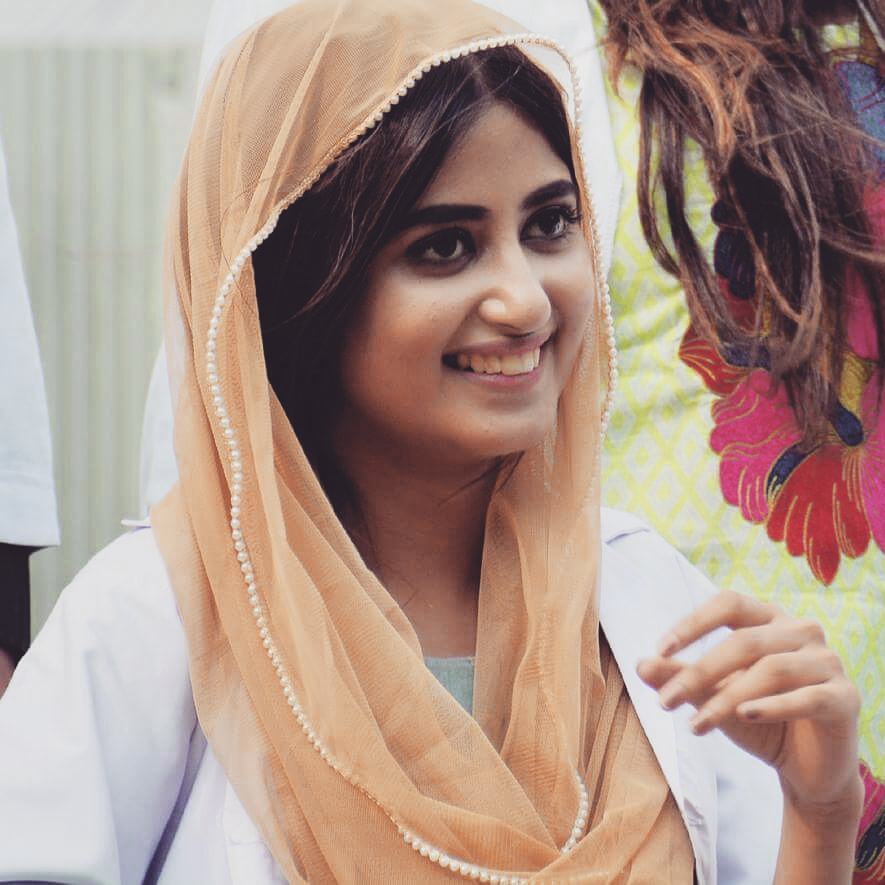 It won't be wrong to say that Sajal and Ahad's sizzling on-screen chemistry helped both these actors become a force to reckon with. That is the reason why Sajal continued signing projects with Ahad. Even now, there are so many people who talk about Yakeen Ka Safar and Sajal's performance in it. It was also another drama that was equally popular across the border.
Sana Javed
Sana Javed has also worked in many dramas and over the years she has learned a lot. More than anything else, she has learned how to choose the scripts carefully. This is the reason why Sana Javed has recently played the leading role in some of the best dramas. It won't be wrong to say that Pyare Afzal was the drama that brought Sana Javed into the limelight like never before. However, it was Khaani which gave Sana Javed more popularity than ever.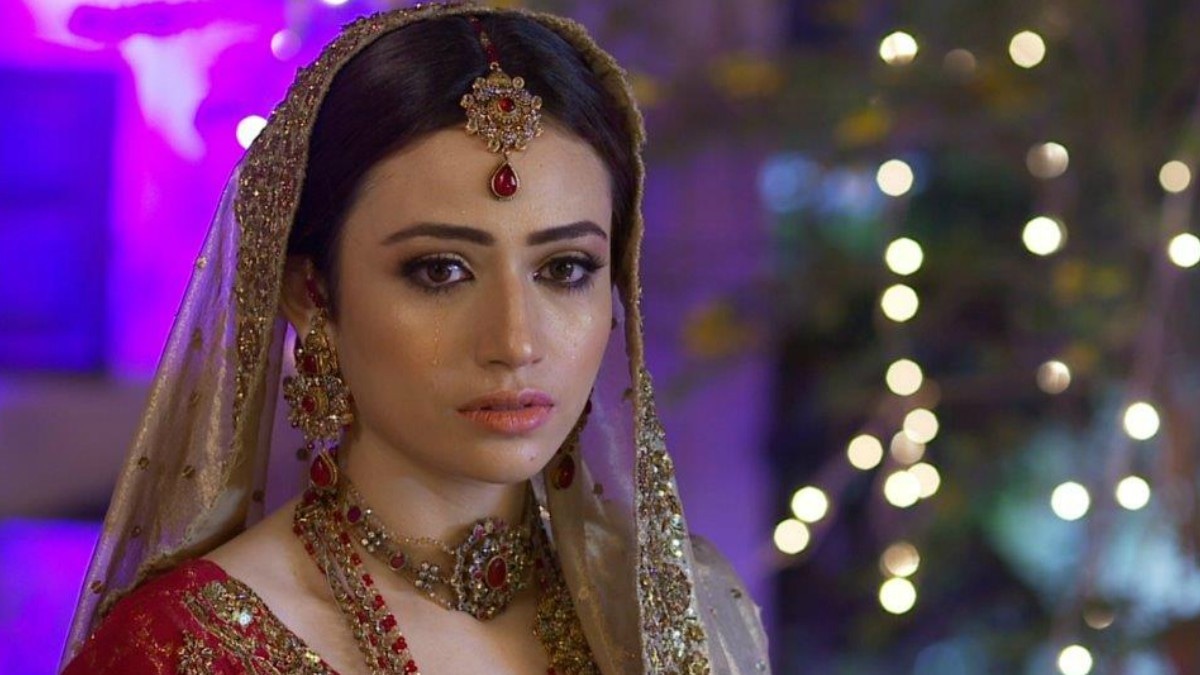 In an interview, Sana Javed shared that she was never expecting Khaani to get the kind of popularity which it got. She gave the drama her best and the fact that Khaani's character was such a strong one gave Sana Javed a new identity. Since then, she has been part of a few other dramas in which she played strong characters.
Sanam Saeed
Sanam Saeed has a vast acting career and not all the choices she has made over the years have been wise. Some of her dramas were complete disappointments but the play Zindagi Gulzar Hei made her more popular as an actress. Most of the viewers in Pakistan and across the border loved her portrayal as Kashaf, a young woman whose journey had the audience captivated for weeks. Alia Bhatt also revealed that she took inspiration from Sanam Saeed's portrayal in Zindagi Gulzar Hei for her film Kalank.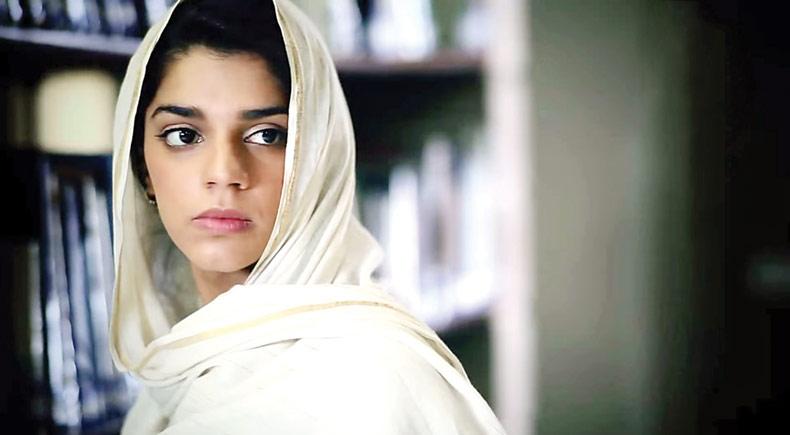 Mahira Khan
Mahira Khan is another actress who gained more popularity when she starred as a lead in drama serial Hamsafar. Her character in Hamsafar was so popular that so many people knew her as Khirad. The character she played in the drama started an entire debate but there were definitely more people defending Khirad than the ones speaking against her. Hamsafar was the iconic drama that started the journey of Mahira Khan as the ultimate superstar she is today.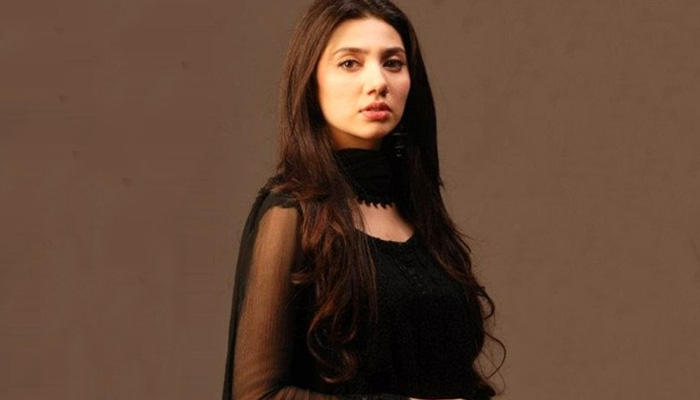 If it wasn't for Hamsafar, it might have taken Mahira longer to get where she is today. Hamsafar was most certainly her lucky charm which led to one quality project after the other. Even today, so many years after Hamsafar ended, people still want to see Mahira and Fawad together in a project. Mahira Khan shared in an interview that before Hamsafar, she had a really difficult time focusing on the characters she was playing, she found it difficult to take directions. Hamsafar happened at a time when she was going through something similar in her private life therefore it was a project close to her heart and one she gave her all. Hamsafar in her own words was the point when she became a serious actress.
Nadia Afgan
Nadia Afgan is another versatile actress who has never been afraid of experimenting with different roles. She started her acting career with a comic role but whenever she was seen playing a serious character, she was equally convincing. Her role in Suno Chanda definitely got her more recognition than ever. Shahana's character was the highlight of the show. The viewers looked forward to Shahana's scenes more than any other and there were so many viewers who tuned into Suno Chanda because of Nadia Afgan. If it wasn't for her perfect portrayal and comic timing, Shahana's character wouldn't have come to life on-screen the way it did.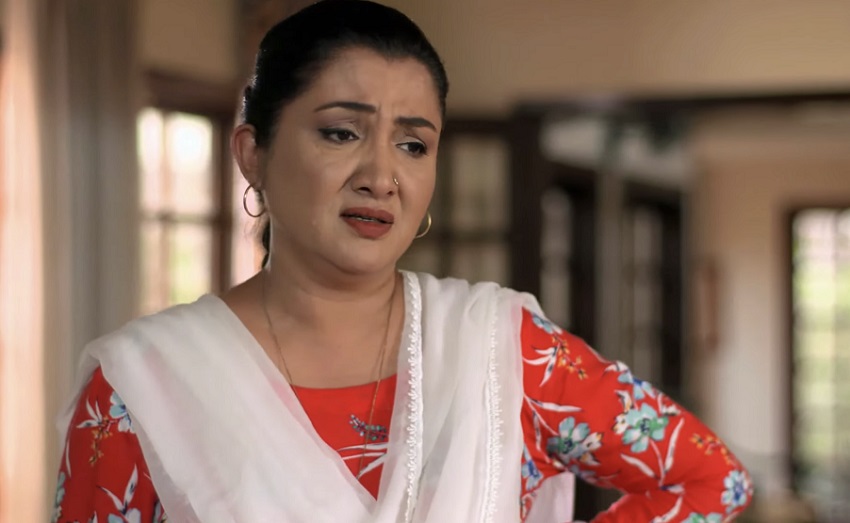 Neelam Muneer
Neelam Muneer started acting when she was really young and since then she has been part of so many quality dramas. It was the drama Dil Mom Ka Diya which made her more popular than ever. Even though the character she played in the drama wasn't perfect but Neelam's portrayal was always flawless. She made the viewers hate and later on forgive Ulfat because of her convincing acting. Neelam Muneer's acting definitely added to the popularity of the drama itself and it gave her more recognition than ever before.

Ushna Shah
Ushna Shah was recognized as a serious actor when she played a meaty role in the drama Alif Allah aur Insan. The drama itself was really popular and Ushna got more popularity than ever when she played the role of Rani in the play. Her character went through major transitions and in each one of these phases, Ushna's performance was on point. After this drama, the viewers started looking forward to Ushna's upcoming performances more than ever.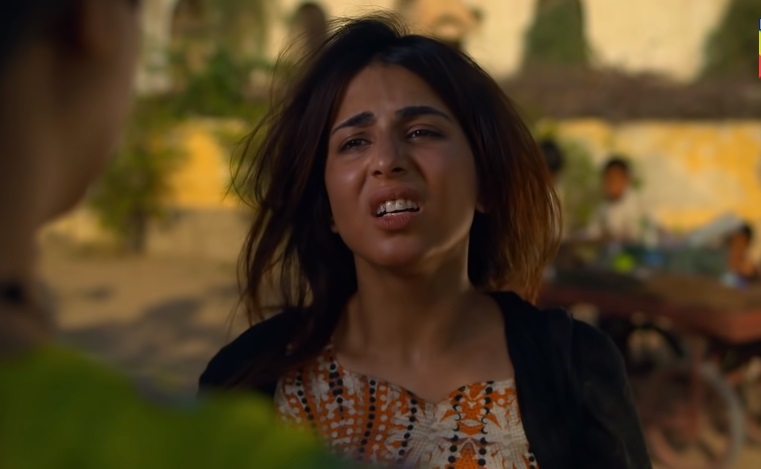 Yumna Zaidi
Yumna Zaidi gives every role she plays her best. She is a natural actor who loves playing challenging roles and she always nails these roles. Although Yumna was always a popular actress, her role and performance in the drama Pyar Ke Sadqay made her more popular than ever. The viewers are in love with Mahjabeen's innocence and her antics, Yumna has made this role remarkable by nailing every scene and gesture. Even those people who are not watching the drama are fully acquainted with Yumna as Mahjabeen because of the video clips from the drama which went viral on social media.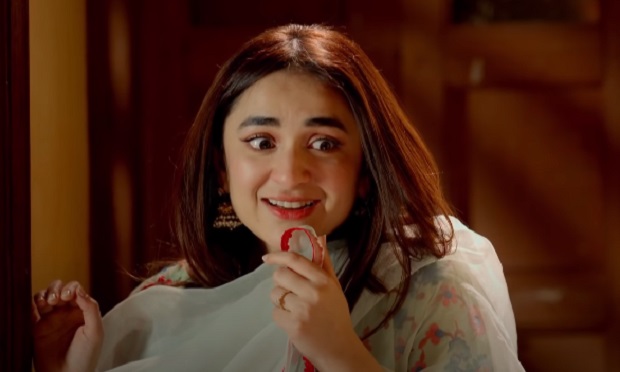 Share your thoughts, which drama in your opinion made these actors most popular?