Most of the Pakistani dramas revolve around marriages. There is nothing wrong with that as long as the subject is used either to entertain or to educate. There are also so many women who get married to men much older than them. In Pakistan even a 10 year age difference between husband and wife is considered acceptable. The reason for this is that men are more settled and mature at that age. Therefore, there is absolutely nothing wrong with girls getting married to men who are older than them.
The problem is that in Pakistani dramas the reasons and the circumstances that lead to such marriages are most of the times wrong. First of all such marriages are most often forced marriages, a woman's consent is not given consideration. Now in dramas such as Mujhay Jeenay Du and Rehaii, this issue was raised to show the affect of child marriages in dramas. We are not talking about child marriages here, what this article focuses on is teenage girls getting married to older men by forced or out of greed.
While most certainly such marriages do take place in Pakistan but some of these dramas showed these marriages like there was nothing wrong with an older man kidnapping a girl and getting married to her or bribing her family to get married to her. These stories were shown as love stories or stories which were meant for entertainment purposes only! Some of the actors on the list have been part of such dramas more than once which is rather sad.
Here is a list of Pakistani dramas with older husbands and really young wives.
Mera Dil Mera Dushman
Mera Dil Mera Dushman is a popular drama that shows how a well-off man Zafar gets married to a teenager Mairah after bribing her brother and sister-in-law. Mairah is in love with Zafar's nephew and only finds out after the marriage that he is related to Zafar. The whole premise of the story is based on this marriage and how Zafar intimidates this young girl repeatedly so that he can have his own way. Although Mairah protests silently and sobs all the time, the drama however is pure 'entertainment'! There is no lesson involved and no bigger purpose. The makers have shown everything like it is a complicated love triangle!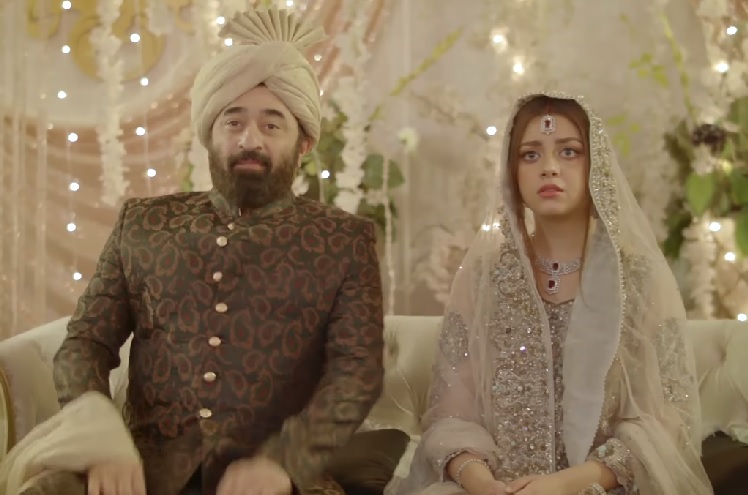 Muqaddar
Muqaddar stars one such couple in which an older man Saif, who is rich and influential falls in love with a girl who is old enough to be his daughter. Raima interviews Saif and is really impressed by his personality. She is happily engaged and is a working woman. When Saif falls in love with her and she does not accept her proposal, he kidnaps her and gets married to her forcefully. The entire drama is based on forced marriage yet Saif is shown as someone who is certain that one day Raima will fall in love with her. This is definitely an odd couple. Just like many other such dramas, Saif's younger nephew who also happens to be Raima's class fellow is in love with her too!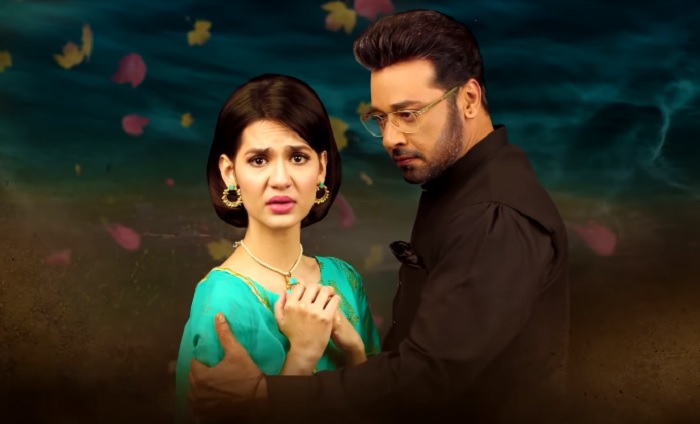 Ishq Mein Teray
Ishq Mein Teray is a relatively older drama in which the leading man got married to his daughter's friend. Sheheryar Hamdani, played by the very graceful Shahzad Nawaz falls in love with Aiza, played by Mehwish Hayat. Aiza is his daughter's friend. This was another marriage which took place because the needy girl wanted money to pay off her brother's gambling debts. As a result of that, she ends up getting married to a man who is old enough to be her father. As is the case with all such dramas, Aiza is actually in love with Saad, played by Azfar Ali who happened to be Sheheryar's relative! Although the age difference and the overall context of the drama were more or less the same as all the other dramas in this list, it was executed in a much more decent manner.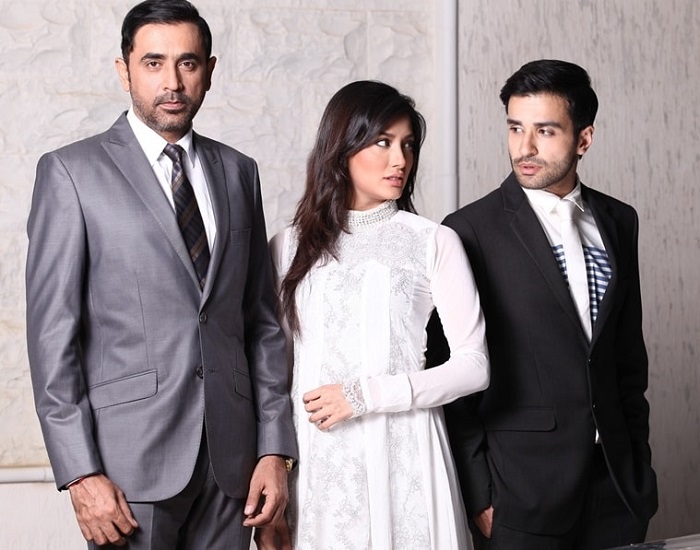 Beqasoor
Beqasoor was another drama serial that showed how a really young girl Sehar, played by Aiman Khan gets married to Shehryar, played by Sajid Hasan. Sehar is a materialistic girl who marries the rich man for money. Shehryar has no morals and principles, he is a corrupt man who takes up the opportunity and does not even take the marriage seriously. Out of all the older husbands and young wives tracks, this one had the most disgusting romantic scenes. Although Sajid Hasan and Aiman Khan performed so well but watching them as a couple was not pleasing to the eyes especially because of the way their scenes were shot.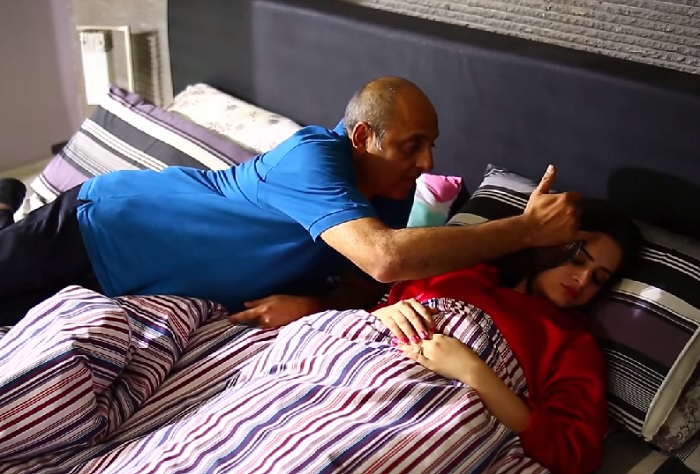 Bunty I Love You
Bunty I Love You was one of the most unusual stories out of all the dramas in this list. Dania, played by Saba Qamar, gets married to an extremely rich businessman Patel, played by Abid Ali, when she is only 17 years old. There is a huge age difference between the couple. Patel buys off the love of Dania's life so that he can have her in his life. Dania also comes from a lower-middle-class household and hence is forced into this marriage. While she is married to Patel for 12 years, she stays loyal to him but once he dies things change! This was another one of the dramas which showed how a rich man managed to marry a girl even younger than his own children because of his status and wealth.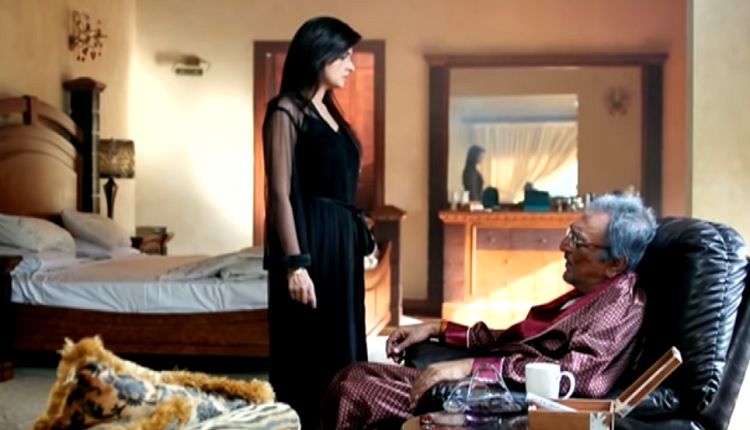 Waada
Waada was another drama starring Faysal Qureshi in which his character Shahab enters into a nikkah with a girl much younger than him because he is literally blackmailed into doing so. Janaa, played by Saboor Aly is Shahab's housemaid and she does whatever it takes to 'trap' a married man. Shahab's innocence and naive nature for the most part were highly unconvincing. This was another one of those marriages which had a great age difference and involved the most strange circumstances.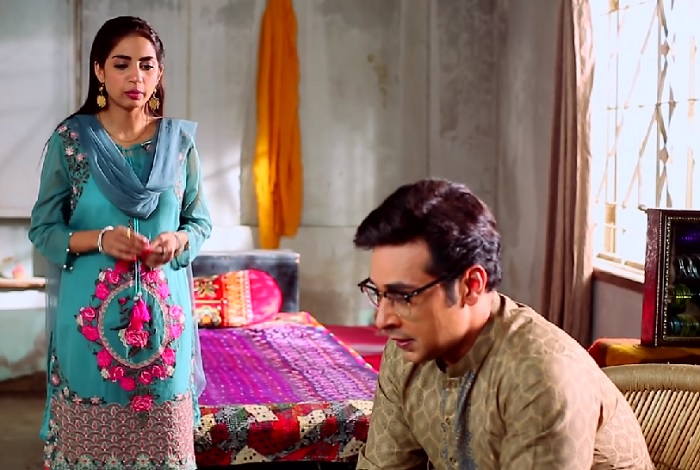 Aap Ki Kaneez
Aap Ki Kaneez was yet another drama which revolved around a marriage that had both class difference and a huge age difference. Shah Mir Afandi, played by Aly Khan, is a rich business tycoon who married Kaneez, Yumna Zaidi, a simple girl from a backward village after he unknowingly becomes the reason for all of Kaneez's troubles. Just like all the other older husbands in this list, this one too was really rich, the only big difference was that Kaneez was not interested in the wealth and the marriage happened purely by chance. The circumstances were much more logical but later on, it was Kaneez who had to struggle to win her older husband over since he was still in love with his deceased wife.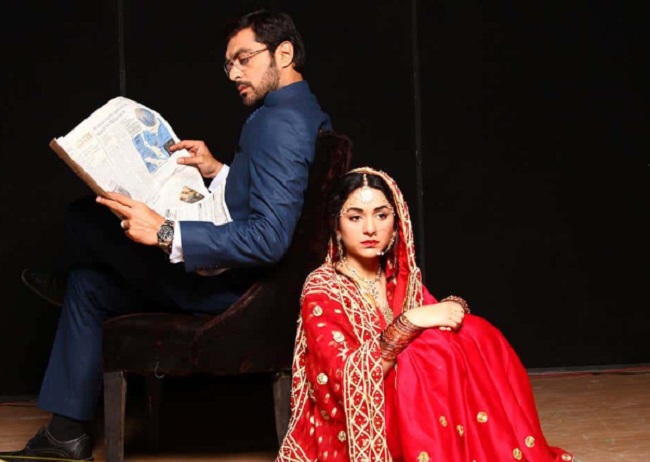 Beqasoor
Beqasoor had another couple with the most humongous age difference we have seen in dramas. The circumstances under which this marriage took place were equally ridiculous. Ameen, Salahuddin Tunio, has a sick wife but even in this old age he really wants to be a father. He eventually gets married to Hira, Saboor Aly, after bribing her step-father. Since Hira is shown as the kind of daughter who would do anything to please her step-father, she gets married to him. It was really difficult accepting these two as a couple!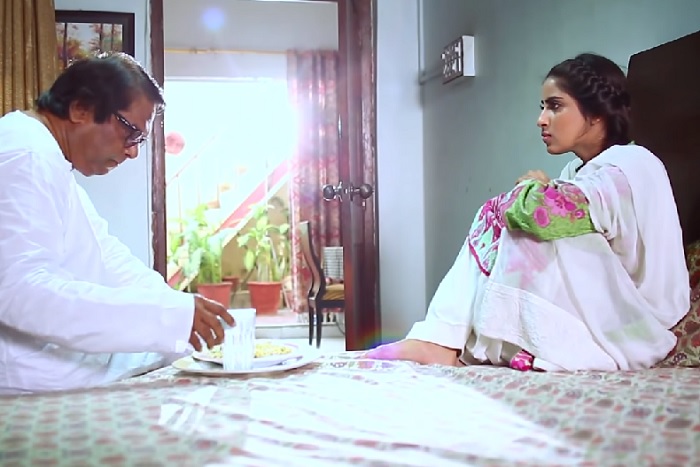 Nanhi
Nanhi was a powerful drama but its ending left many people dumbfounded. Nani, played by Sajal Aly, was shown as a troubled girl who is raped and abused all through her life. She dreams of having her own child someday so that she can give him the love she never got. Allaudino, played by Javed Sheikh, is a teacher and a neighbor who throughout stood by Nanhi and was the only one who sheltered her and gave her the right advice. Allaudino and his wife really want to have a child but his wife cannot conceive for medical reasons. In the end, Nanhi and Allaudino get married and have a child with the blessings of Allaudino's wife! This was the kind of married couple that haunts us till date, not the kind of happy ending most people thought this drama would have!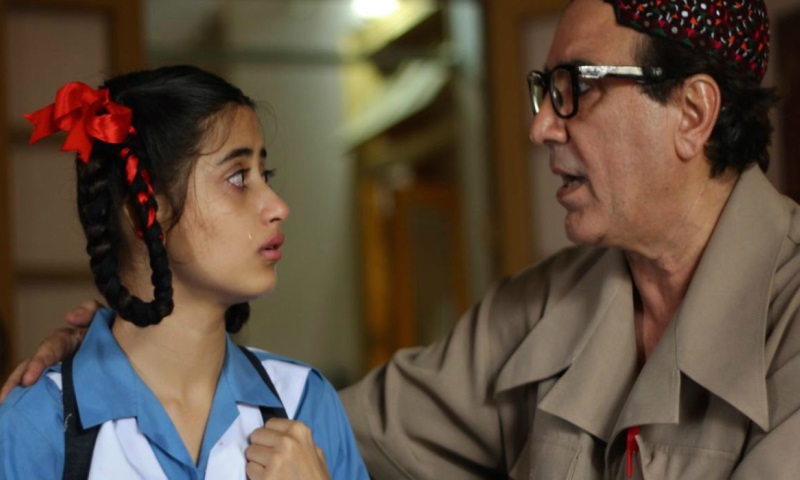 Zara Yaad Kar
This was one of the most shocking husbands and wive duo in Pakistani dramas! There was just not age difference but also clearly many other differences among this couple. Mahnoor, Sana Javed, was shown as a selfish girl who leaves her husband Haadi, Zahid Ahmed, for someone else. Eventually, she realizes she wants him back but Haadi takes his revenge by telling her to enter into nikkah with their servant Murad for halala. After the nikkah takes place, Mahnoor finds out that this marriage was meant to last because Murad did not want to divorce her!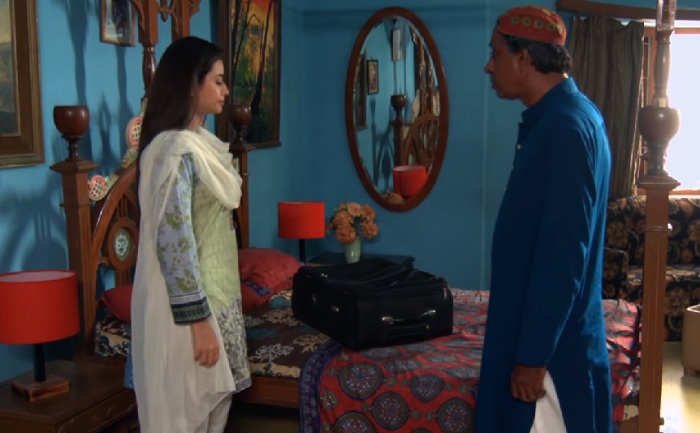 Have you watched these dramas? What do you think? Share your views.