It is correct to say that Pakistan is an immensely talented nation. In the past, a lot of this talent was wasted because of the unavailability of a proper forum to showcase it. However, with the advent of social media this hurdle has been removed.  If you think you are talented then doors of YouTube, Facebook video and several other video streaming and social media platforms are open for you. The people under are some of the most talented people on social media. They have the ability to draw in audience and keep them engaged. Let's check them all out in order of their facebook page following.
1. Shaam Idrees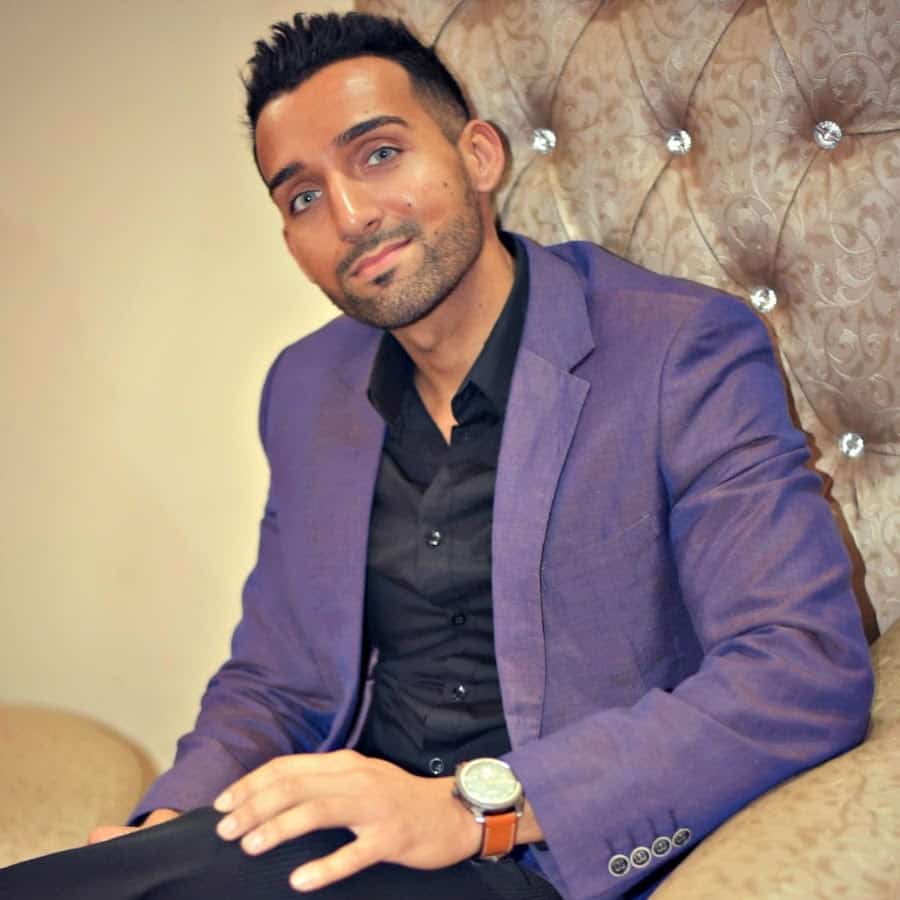 This Pakistani-Canadian  has a massive following of 5,770,780 people and we will tell you why.We all know him for his comic videos as well as videos with morals on social media. But the king of Social Media is also a singer, actor, and songwriter. His "London to Paris" and his remix of "Dil Dil Pakistan" have been massive Youtube hits with both songs garnering over a million views. Not to forget his most popular remix of 'Dil Dil Pakistan' became an instant hit and received quarter of a million views on YouTube and over 40,000 shares on Facebook. It was also aired on multiple local TV channels of Pakistan. He started his career on facebook but has now moved to YouTube and has gained 500k+ subscribers over there too.
Facebook page: https://www.facebook.com/Shamidrees/
Never Hit A Woman"Share" if you agree and help spread this beautiful messageFull Video: http://youtube.com/shamidrees

Публикувахте от Sham Idrees в Вторник, 25 август 2015 г.
2. Zaid Ali T: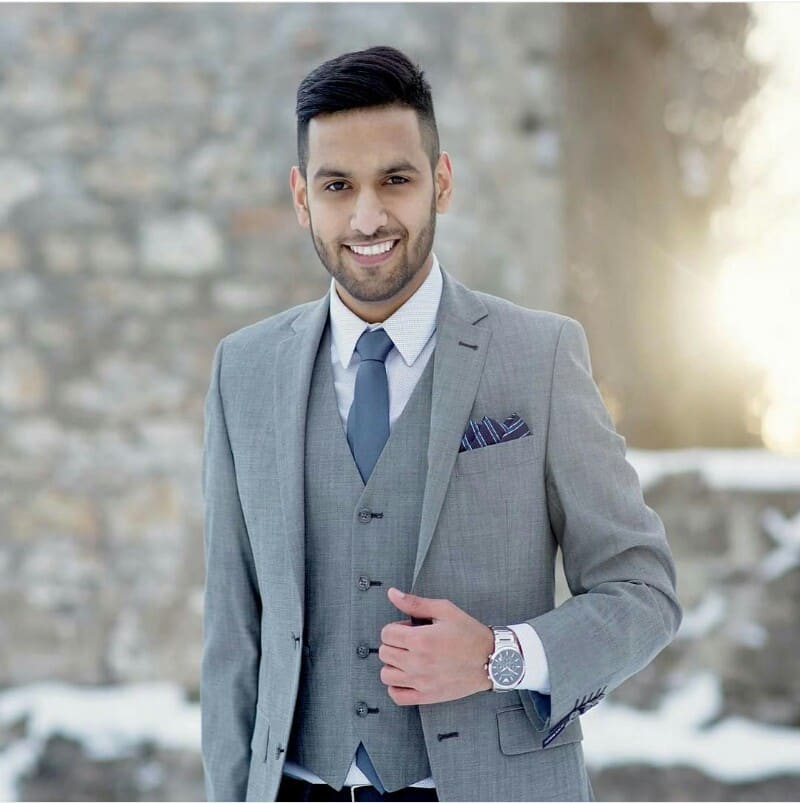 A close contender for the throne of the Social Media is Zaid Ali T with a following of 5,469,532! This guy is perhaps the most popular social media person in Pakistan and is also a heartthrob of millions. His comedic presentation of brown guy and brown parents is not only relatable but also hilarious. Feeling depressed? Just watch his videos and you will find a smile gracing your face in a few minutes. In an interview he said that he aims to make people smile and take it from someone who has watched nearly all of his videos, he is doing a pretty good job at it!
Facebook page: https://www.facebook.com/DaYoutubeGuy/
3. Umair Khaliq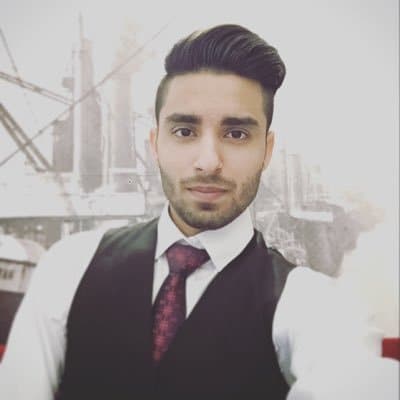 Umair's facebook page has a following of 1,639,015! This American-Pakistani is an actor and director particularly known for his comedy sketches. He started off his career in 2011 on YouTube, posting solo videos revolving around his life and daily activities.Soon after gaining some popularity, Umair started making comedy sketches in 2013. Ever since, Umair Khaliq has been creating videos, acting, vlogging and doing stand-up comedy. One of his most famous videos is "Girl Vs.Pizza" on his facebook page with over 9.4M views.
Facebook: https://www.facebook.com/UltraUmair/
When you prefer pizza over girlfriend..Instagram/Snapchat: umairrockx

Публикувахте от Umair Khaliq в Петък, 24 април 2015 г.
4.Shaveer Jafry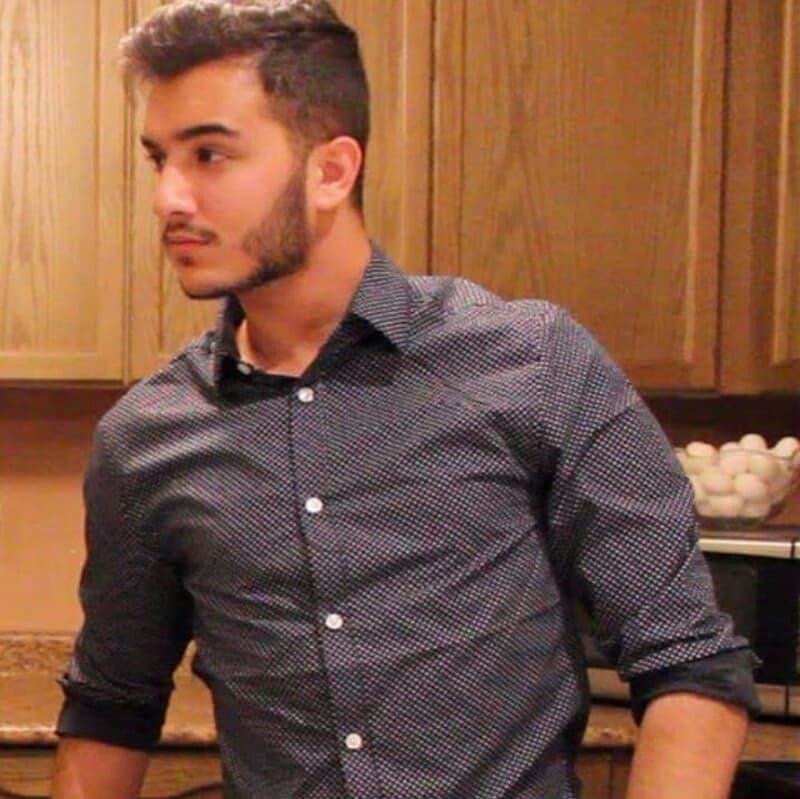 This guy has 1,590,044  fans on his facebook page. The young lad is known for making people smile through his short comedic skits on facebook. Shahveer hopes to make a difference with his funny and interesting videos that aim at Desi families and their culture and traditions. He has an absolute delightful sense of humor and is bringing the positive of Pakistan through his videos. We see a great future awaiting this business marketing student!
Facebook page: https://www.facebook.com/shahveerjay/
Girls who say "awww" a lot…

Публикувахте от Shahveer Jafry в Петък, 10 юни 2016 г.
5. Furqan Shayk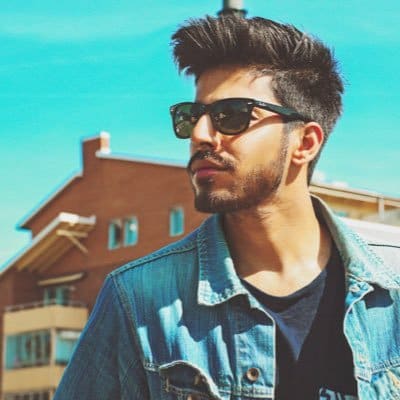 With a fan following of 1,422,083, Furqan has become a huge name on social media. This youngster rose to fame with the great response of his comic video series 'Just kidding'. His videos focus on routine matters of life but he gives it a funny perspective that people on social media love. Another charming quality of Furqan is his sarcasm. He is known to present a scenario in desi style in a top notch manner. His witty tweets also receive millions of retweets and are widely appreciated by the Pakistani audience.
Facebook Page: https://www.facebook.com/FurqanShayk/
https://www.facebook.com/FurqanShayk/videos/501330546681095/
6. Dhoom Bros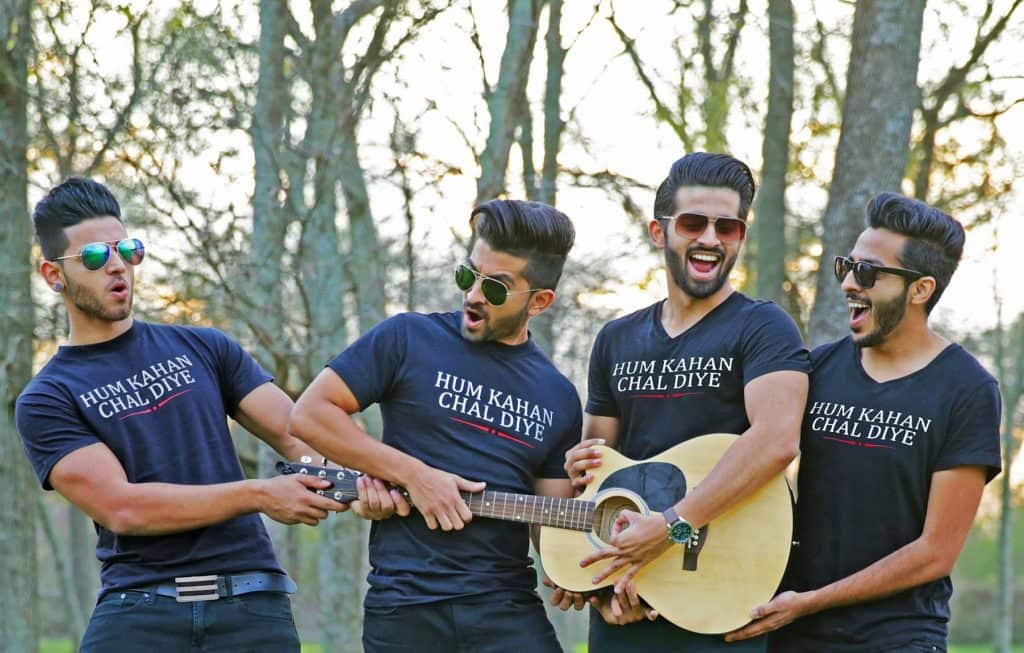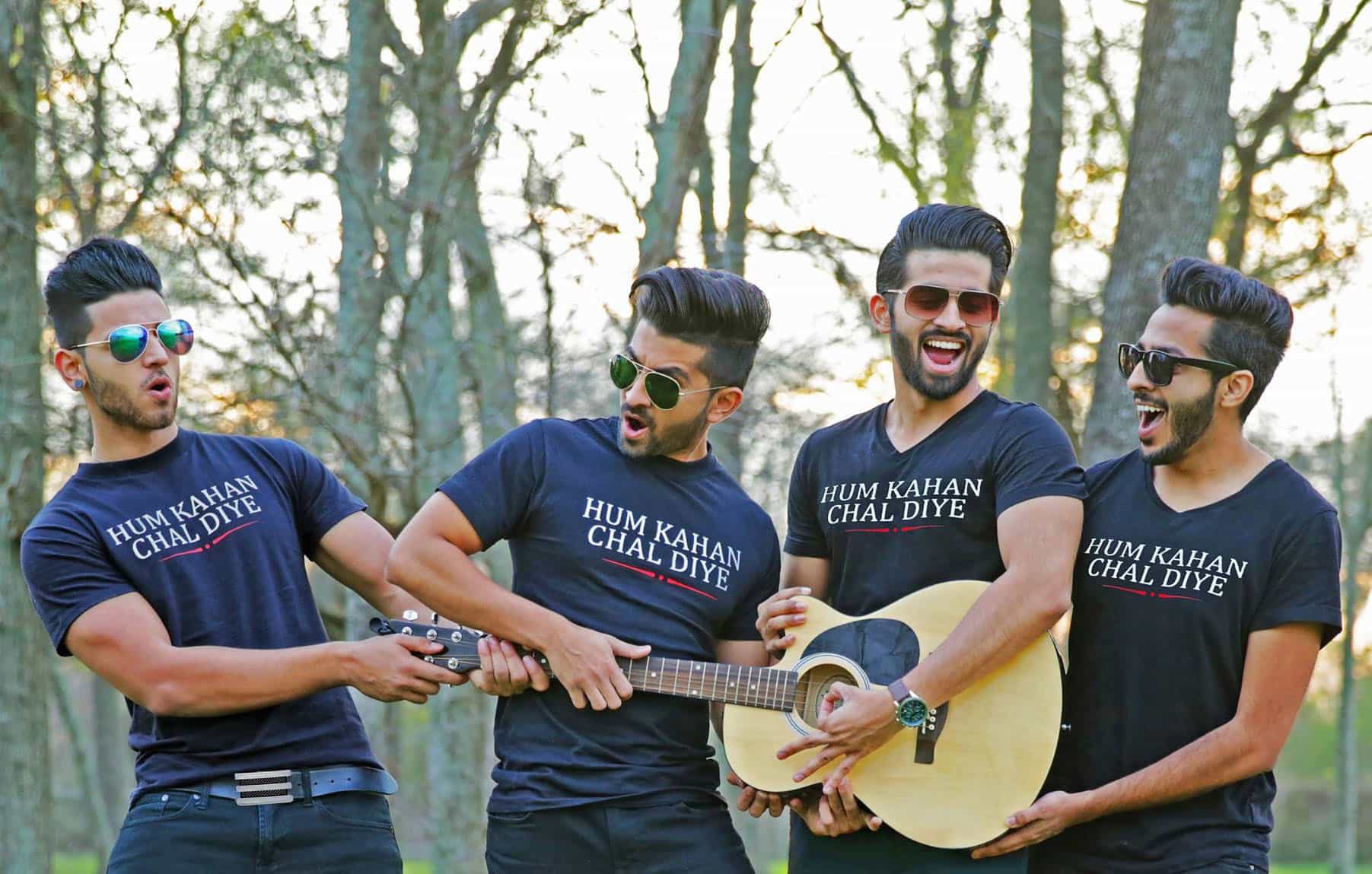 Dhoom Bros comprises of a group of four boys; Shehryaar Asif, Hussain Asif, Atif Khan and Waqas Riaz. These Pakistani American brothers are very talented and can dance to any bollywood song with such great moves that even if you hate the song, in that moment, you will love it. If you're looking for some wedding videos to dance to with some crazy original dance moves, just look up Dhoom Bros.Their Bollywood dance spoofs and tributes are huge hits on YouTube.Their facebook page has a following of 1,221,686.
Facebook page: https://www.facebook.com/DhoomBrosOfficial/
7. Rahim Pardesi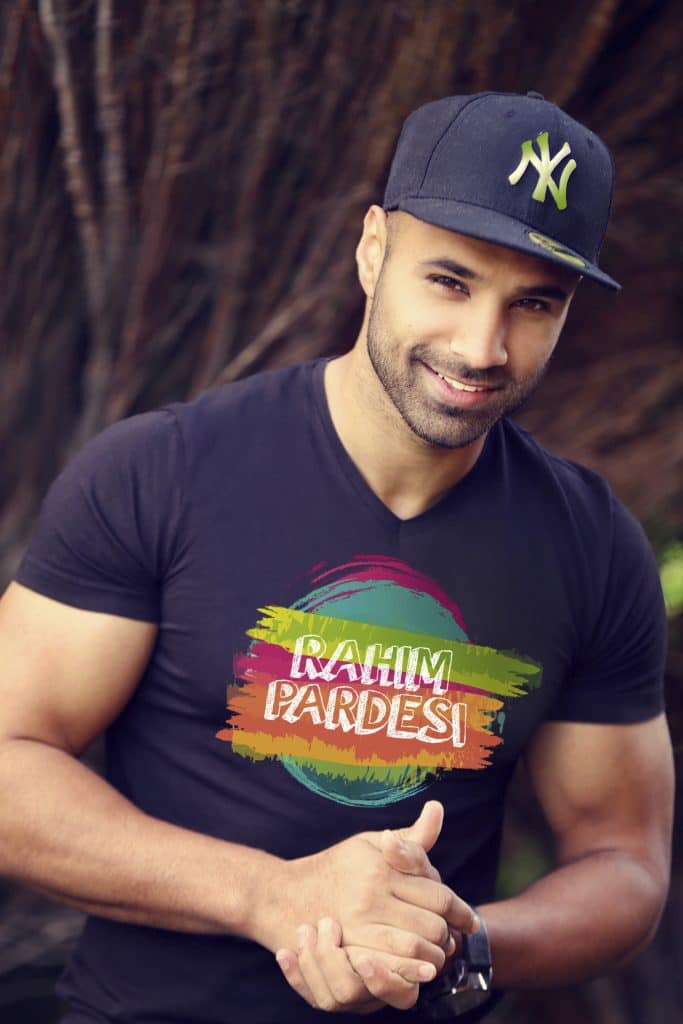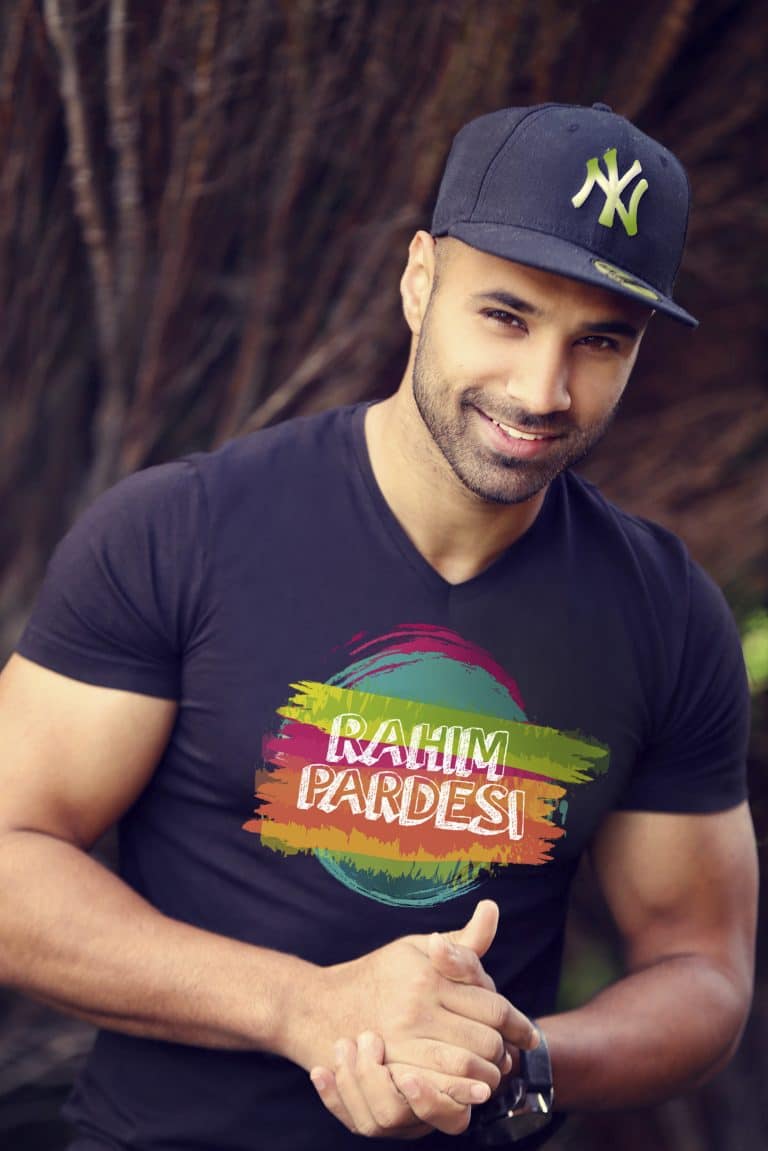 Rahim Amer ( Rahim Pardesi ) is a Facebook personality known for husband and wife funny videos. He has a following of 1,182,554 people on his facebook page. This Pakistan-born Scottish started making videos in 2015 upon the advise of his family and friends. In October 2016, he was awarded the Best Video Channel Award 2016 by Asian Media Award and has been getting a lot more popularity since then. His Youtube channel is also a hit and definitely worth visiting. Nasreen is the main character in his videos and playing the role of a Punjabi wife. All of his videos are based upon the martial life of a Punjabi couple.
Facebook page: https://www.facebook.com/rahimpardesii/
The Blame Game

Публикувахте от Rahim Pardesi в Вторник, 11 юли 2017 г.
8. CBA-Arslan Naseer: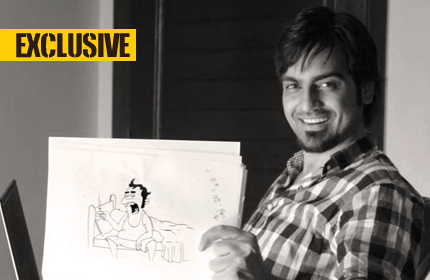 Arslan has made it into the list by a following of 1,171,328! His sarcastic, on point, hilarious reviews on anything that is Pakistani- cricket team performance, latest TV shows, over enthusiastic news casters, politicians and the not so Pakistani – Bollywood and Hollywood is what has attracted so many people to his page. Recently, his 'desi take' on the football star Messi's wedding went viral on internet and was also featured on Reviewit.
Arslan speaks what he feels right and true through his comics.His take on the recent political crisis and tensions is hilarious yet thought provoking. The cherry on top is that he is also one of the script writers for the internationally acclaimed Pakistani animated series 'Burka Avenger'.
Facebook page: https://www.facebook.com/comics.by.arslan
9. Danish Ali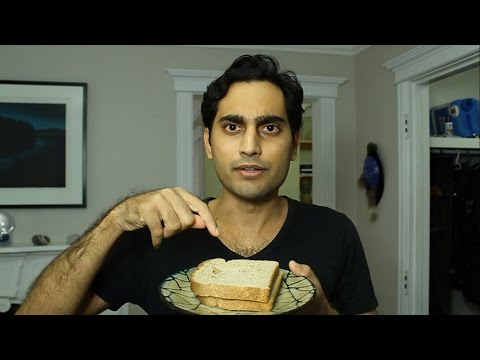 Danish is a standup comedian, actor, director and an RJ who has a following of 998,323 on his facebook page.  He is one of the first Pakistani social media sensations with over a million views on his YouTube channel. He started off his career on Play TV in the English language comedy show "The real news", he was the writer and the host of the show. He later moved from the mainstream media to social media and has some insanely funny videos on his Facebook page.
Facebook Page: https://www.facebook.com/Danishalifanpage/
These are the best picks according to us. Who do you think is the best amongst these guys? It should also be noted that the stats in this article are of 16 July, 2017.