A lot of news are floating on social media regarding the popular Bollywood film actor, director and producer Aamir Khan. Recently, in an interview, he revealed that he had decided to quit Bollywood. He said that he had decided to quit Bollywood completely during Covid and also talked to his ex wives and children about it.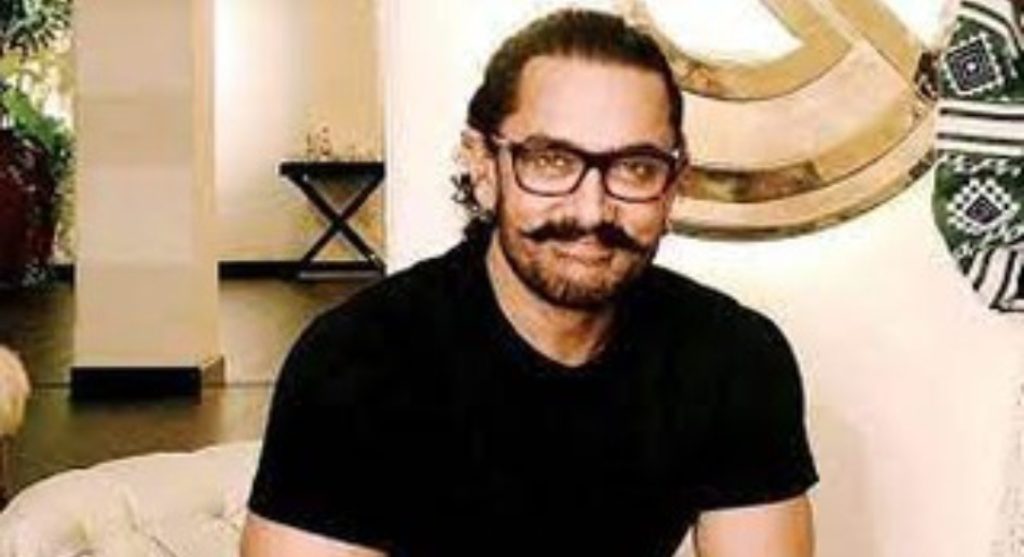 Aamir Khan in an interview said, "I almost quit, talked about it to my family, I said that I wanted to spend time with them, I talked to my family who didn't argue with me but urged to try to seek balance in my life, later on, they requested me to get back.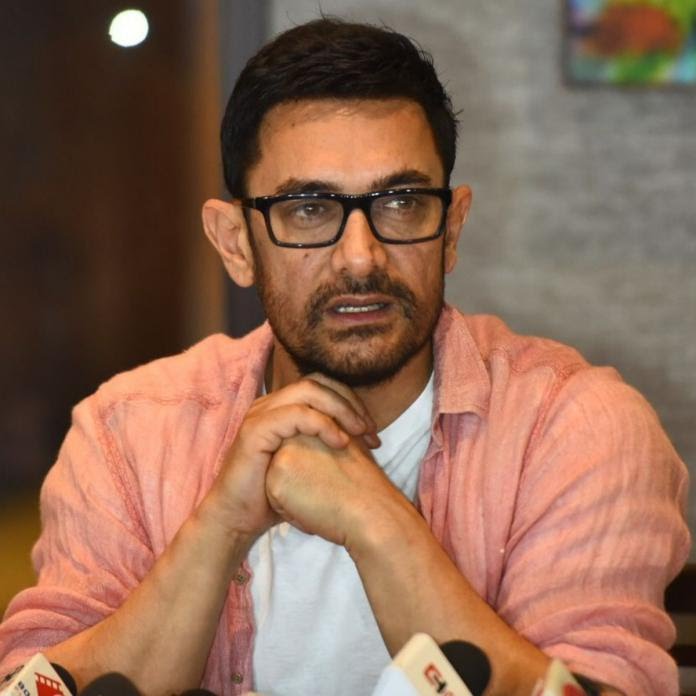 On the question of anchor, "if Aamir Khan will quit showbiz in anger, Aamir replied,  "No, I quit,". "I've never told anyone this and you all might take a minute to understand. I told my family that I will no longer do films nor produce films. I told them that I want to spend time with you all and the response I got was them being shocked". Besides this, a movie of the actor is lined up for release & another one is in making.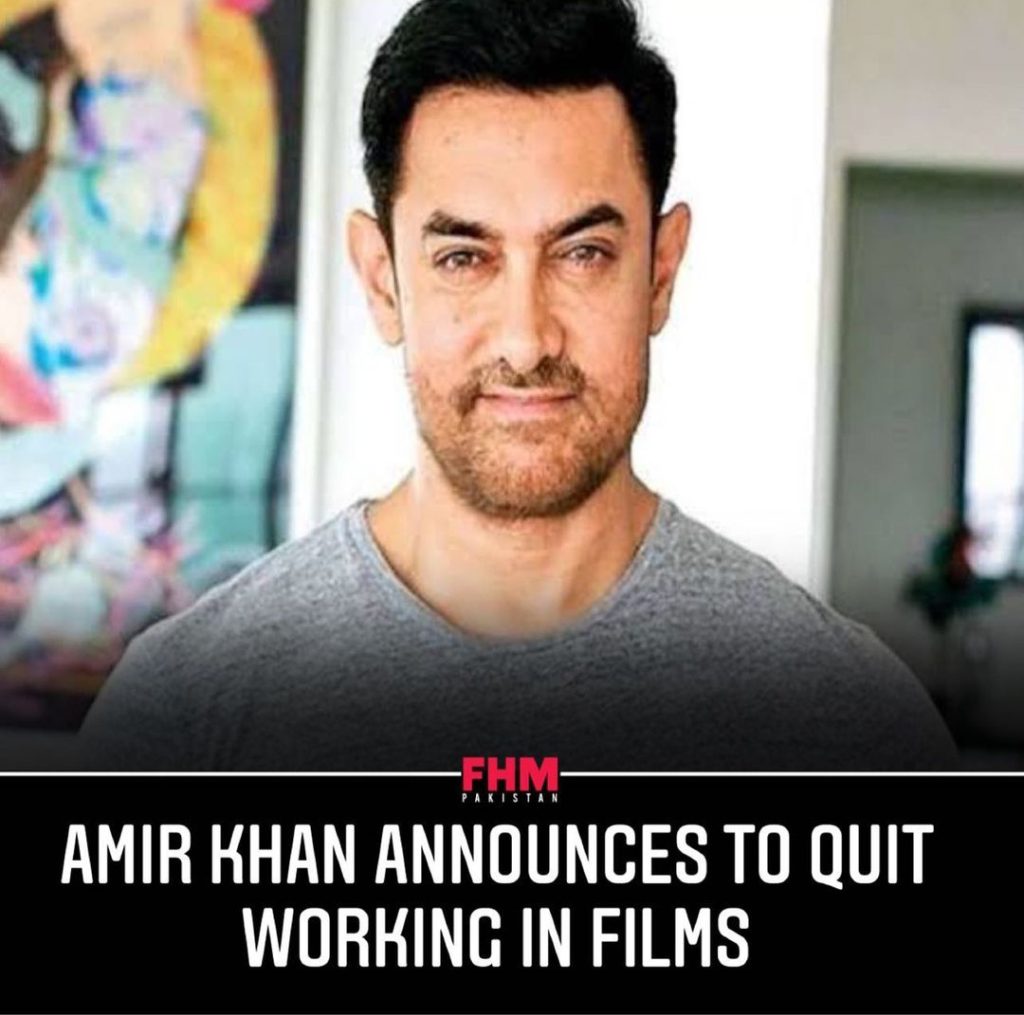 He said that his film is coming after three four years. He said he did not announce what was in his mind before because public could think that these might be the marketing tactics to promote Laal Singh Chaddha. He said that his family realized that the decision he made was in anger and they didn't argue with him. He said that he quit and is back.
Well, Pakistani public has also been hearing the news about Bollywood superstar quitting the showbiz or had the plans to quit. Pakistanis are of the view that probably he would choose a right path. They said that maybe Shahrukh and Salman should also follow him. Many fans did not believe if he has really decided to quit acting. Fans also said that he had decided to quit in past, he's still working though. One fan said that maybe he's secretly seeing Maulana Tariq Jameel or seeking spirituality and is right now in a phase. Here are the public comments.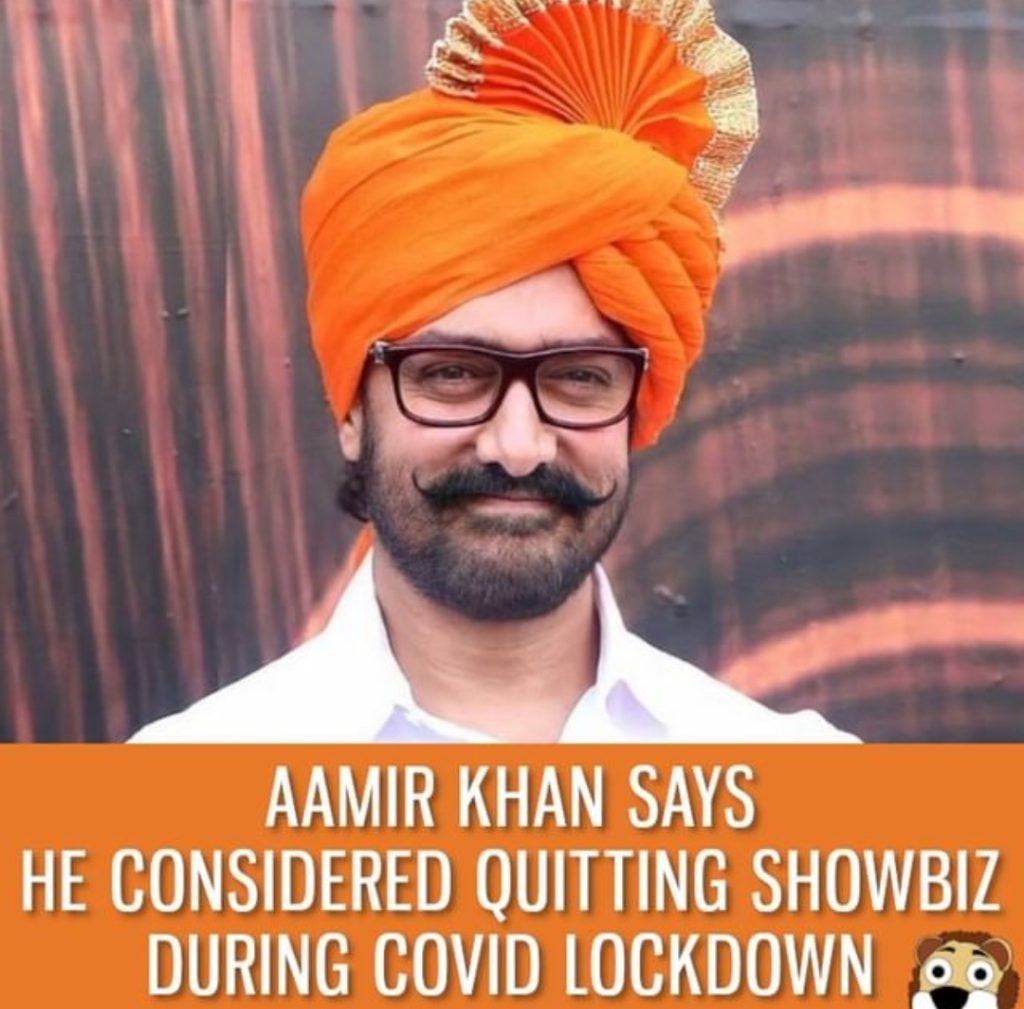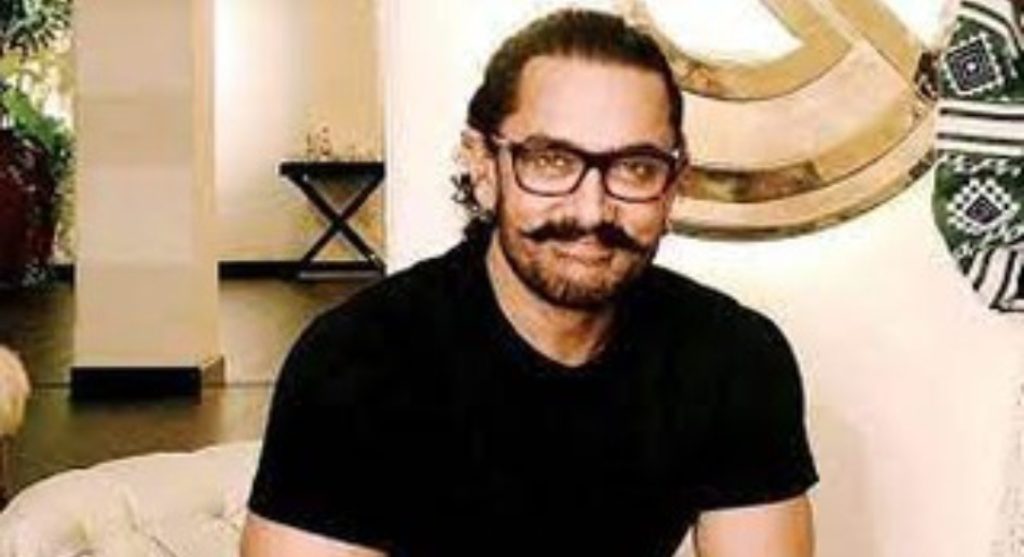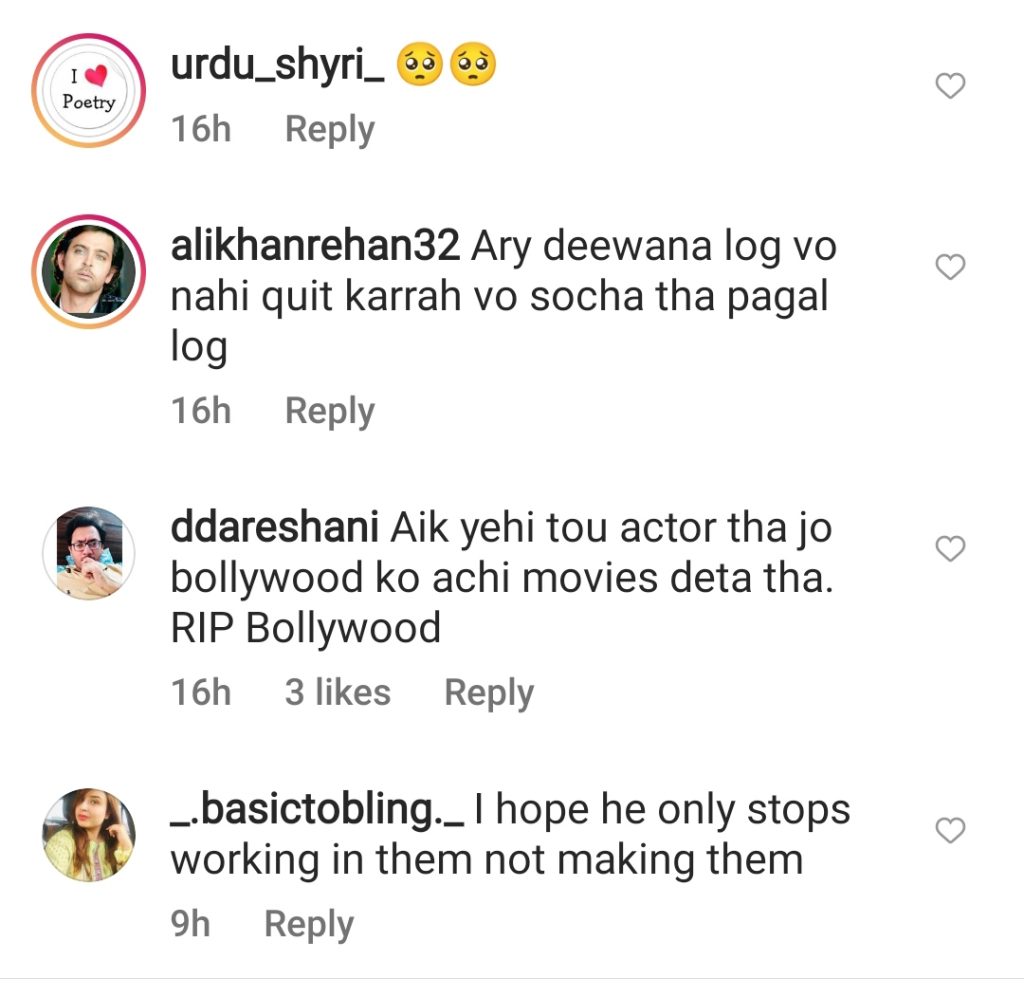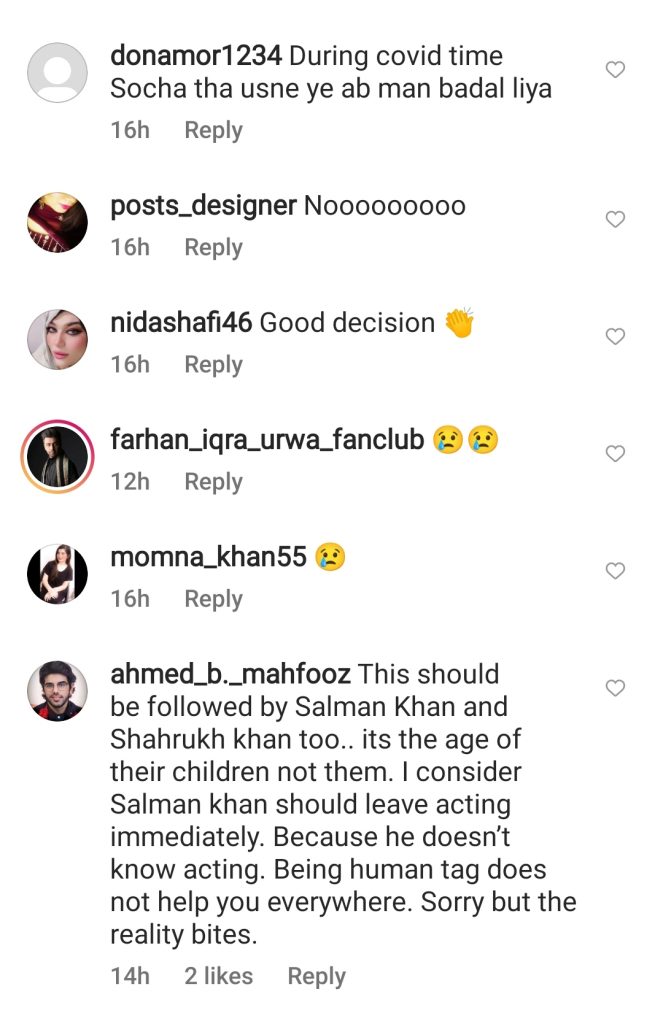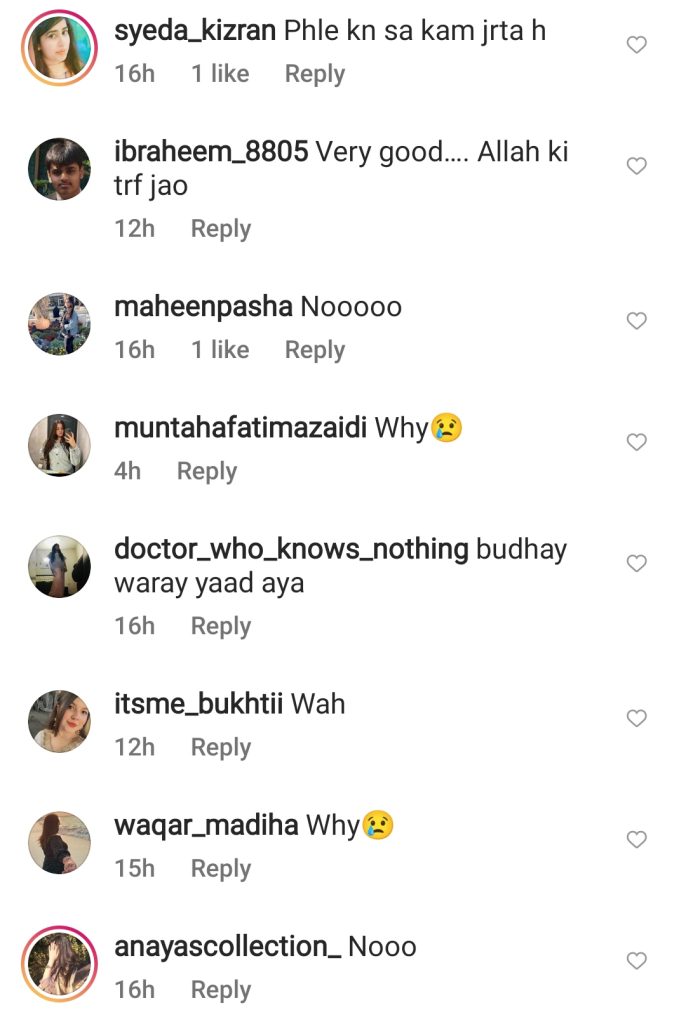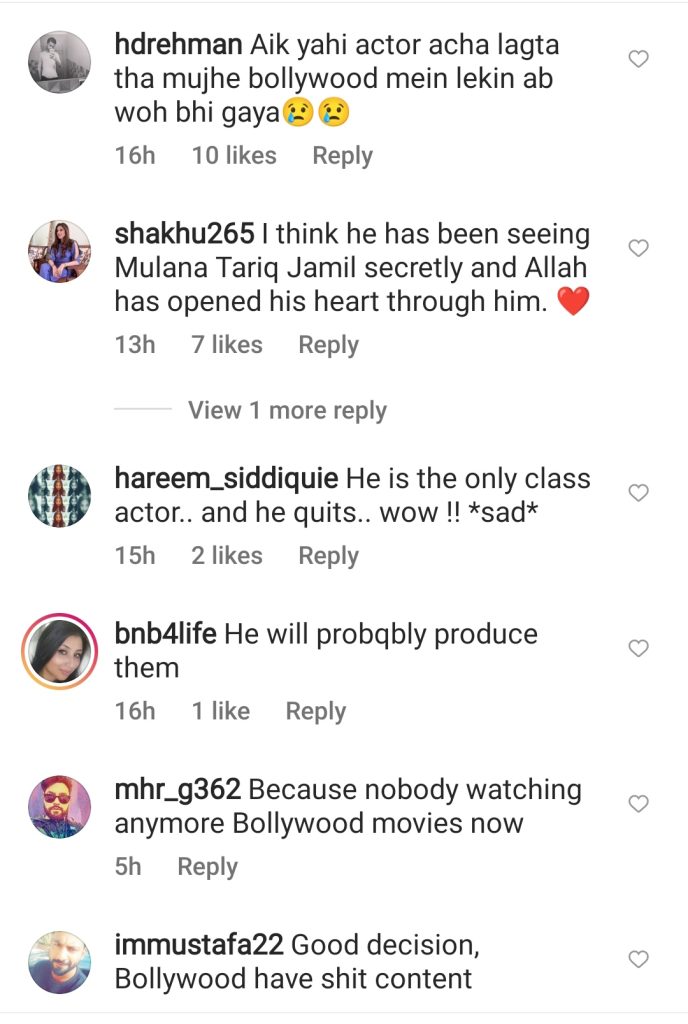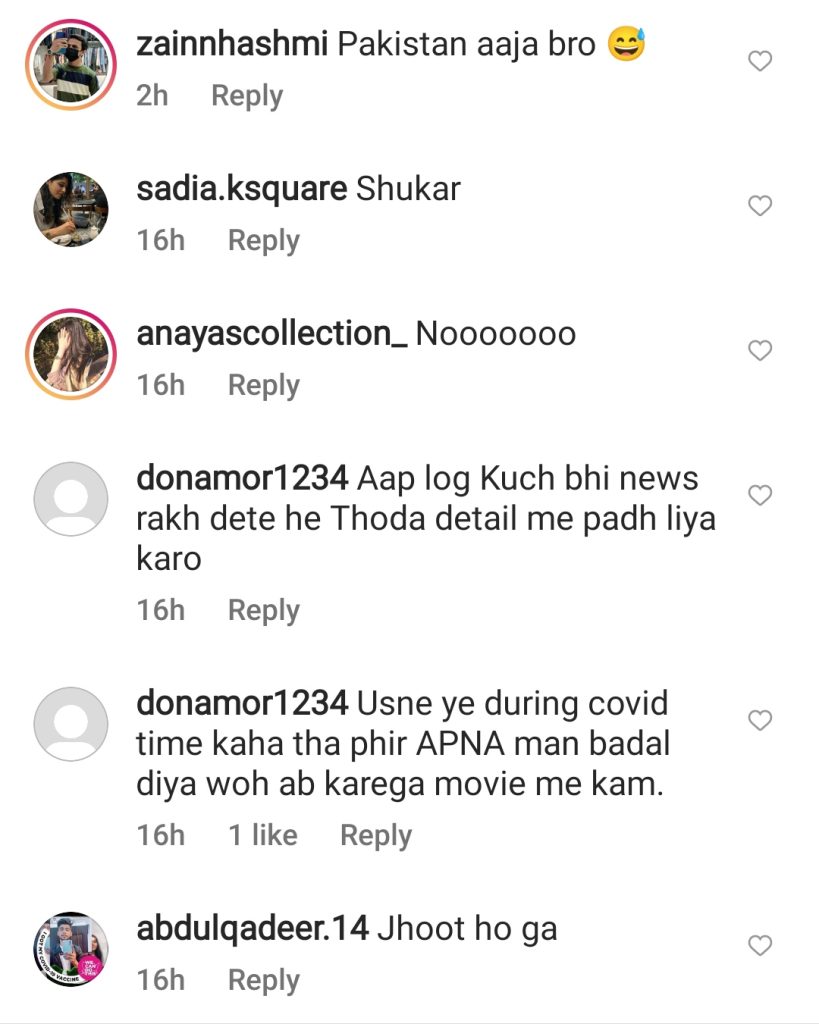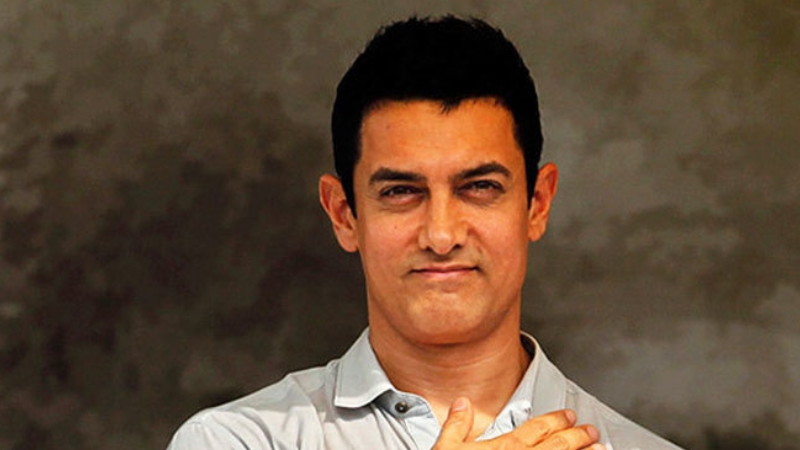 Aamir Khan has been entertaining his fans through his amazing career which spans over 30 years, Aamir Khan has made himself one of the popular and influential actors of Indian cinema.