The makers of Parey Hut Love took inspiration from the film Four Weddings and a Funeral, therefore this film does cover four weddings and a funeral. I haven't watched the original British version of this film therefore I can't draw any comparisons but I must say that after watching all three 'big' films this Eid, I am pretty sure that the one thing our filmmakers seriously compromise on is the script which is truly unfortunate. Parey Hut Love's cinematography, locations and sets do not disappoint at all. It is also refreshing watching some new faces on the big screen. Maya Ali has given a really solid performance in the film, her dialogue delivery and overall look is right on point. Sheheryar Munawar's portrayal of a disturbed, vulnerable, angry, confused young man is at times shaky. The screenplay and the dialogues are the weakest link in this film. Hina Dilpazeer seriously disappoints especially in the serious scenes. Fawad Khan's cameo came as a surprise and it was actually sad watching Fawad Khan on the big screen after such a long time in a Pakistani movie but for such a short span of time – only few minutes!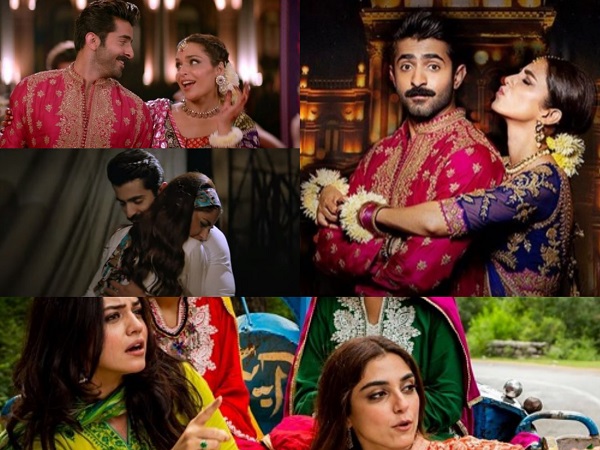 Written by: Imran Aslam
Screenplay by: Asim Raza & Nasir Aslam
Directed by: Asim Raza
Produced by: The Vision Factory Films
First Impression and The Final One
Parey Hut Love starts with a bang, you really feel that you are in for a great ride since the film has a visually stunning opening scene. Parisheh James also made a really cute first impression and Frieha Altaf played her role well. The director Asim Raza truly went out of his way to bring the desi big fat wedding to life on the big screen. Even the love at first sight scenario went well with the opening theme of the film. However, as the story progressed, I realized that this was yet another story of a struggling artist trying to make it big in the drama/film industry. So basically the main protagonist of the film turns out to be a lot like the 'superstars' in the film Superstar. As the film progresses, Sheheryar's (Sheheryar Munawwar) anger and commitment issues are explored but the writer completely failed to do justice to them. In the beginning it seemed like this film would do justice to the 'romantic' element of the film but sadly that was not the case!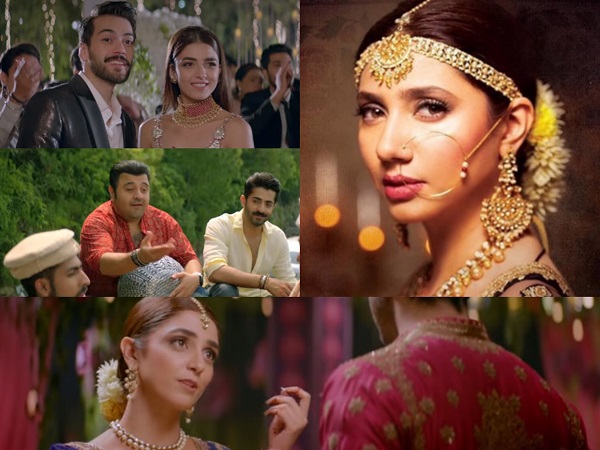 Sheheryar and Saniya (Maya Ali) looked good together even though they got too close too quickly but Sheheryar Munawar's performance especially in the scenes showing his character's anger was truly disappointing. Dialogues like 'You are hurting me, you are hurting me too' had done-to-death written all over them! The leading characters cry a lot in the film and the lack of communication between them is laughable! Parey Hut Love's half-baked script coupled with supporting characters which are supposed to serve a bigger purpose but end up leaving absolutely no impact makes this yet another Pakistani film which is visually stunning but fails to make an emotional connection with the audience. Even someone as talented as Ahmed Ali Butt is wasted in a role which doesn't exploit his talent to the maximum. Zara Noor Abbas fails to make an impact and ends up trying a little too hard. The most funny part was when Sheheryar thanked his half-dad for everything! Sheheryar winning his love in the end was not the least bit rewarding because he was confused right till the end until Zeena (Mahira Khan) made up his mind for him! Like many other Pakistani films, this one tries to achieve too much and ends up achieving very little.
Overall Impression
Parey Hut Love is a colorful film which is a visual delight but Sheheryar Munawar's performance in particular leaves a lot to be desired. The script has no flow, we go from one wedding and one season to the other. There is no denying the fact that Nadeem Baig is a legend but why cast him in similar roles in two different films releasing on the same date? Parey Hut Love's overall script is a lot like that of Superstar therefore if you have seen one, you will end up comparing the two. Maya Ali looks really good on the big screen and her performance leaves a lasting impression even though her character disappears in between. Some of the most serious scenarios are just plain ridiculous, which is unfortunate. The songs, the choreography and the cinematography make this film bearable. Mahira Khan's guest appearance isn't just restricted to a dance number and the film begins and ends with thanking Mahira Khan!! Mahira Khan's role is short but crucial to the plot which also seems forced and makes the hero's character even more weak. Parey Hut Love could have been a nice simple love story but by trying to add more 'meaning' to the film, the makers actually killed the romantic and the comic element of the film.