Pakistan's legendary cricketers Misbah-ul-Haq and Younis Khan retired from the sport and the nation was heartbroken.
Winning moment with my champion @captainmisbahpk #Misyou pic.twitter.com/9w6NdxRzVk

— Uzma Khan (@uzeekhanjee) May 15, 2017
Misbah-ul-Haq has broken all records and becomes the most successful captain in the history of Pakistan, due to his hard work and dedication. However, there's a saying, "Behind every successful man, there is a woman", and this is certainly true as the man shares a great bond with his wife.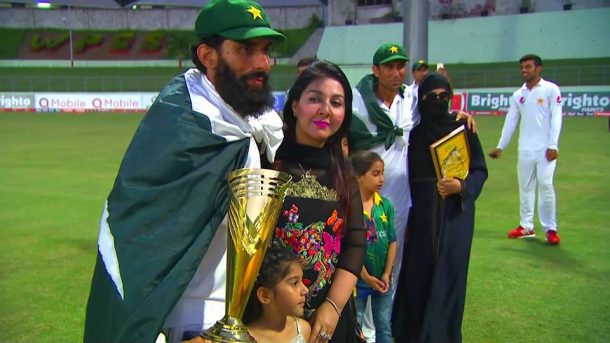 Recently, the families of the retired cricketers watched their last match and a beautiful picture of Misbah-ul-Haq and Younis Khan's wife went viral on the internet.
This picture gives me hope for a better, more inclusive, more accepting Pakistan. pic.twitter.com/FZbfWhMwxO

— Muhammad Usama Khan (@BohemianRevolt) May 16, 2017
However, some people bashed Misbah-ul-Haq's wife for different reasons. The moral police were quick to jump on board and bash the lady.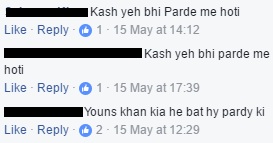 Found Halal in both couples.

-Misbah with Beard
-Younis Wife with Niqab pic.twitter.com/Zndqk5NE6l

— احد (@LeMeAhad) May 16, 2017
While, Junaid Akram chose to highlight the hypocrisy that exists within our society
So the Muslim brother who mocks Misbah's wife for not covering follows all the ladies on the left. Your typical Pakistani hypocritic mindset pic.twitter.com/hnenUp9fKz

— Junaid Akram (@junaidakram83) May 16, 2017