Bashar Momin fans must be waiting for Ushna Shah's return, or as Piya Mann Bhaye's official page puts it, Bashar Ki Rudaba's return, but that's the only thing to look out for in Geo Entertainment's upcoming drama, produced by A&B Entertainment, directed by Ali Faizan and written by Asma Sayani.
The promos promise us the done-to-death story of one sister grabbing the other one's husband. Ushna Shah is the antagonist, the materialistic Haniya, who doesn't think twice before she snatches someone's belonging, just because her dil likes it! She is the opposite of her elder sister, Mantasha (Rabab Hashmi), who wants nothing but a muhabbat karne wala shohar. 

We hear Haniya's youngest sister, portrayed by newcomer Shehzeen Rahat, uttering the dialogue that is calling for trouble, "Tum aapi ka dulha bhi mat chura lena." And we all know that's exactly what Haniya will do.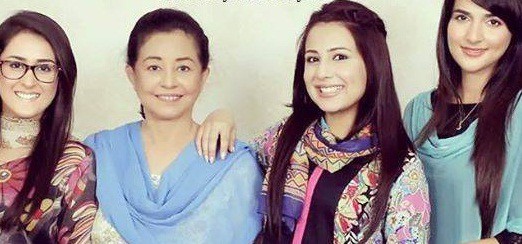 Areeba Mohsen