Mawra Hocane has been keeping her fans updated about how busy she has been shooting her Bollywood film. She is trying very hard to make people understand that a lot of hard work is going into what she is doing. She has been having sleepless nights and she also sprained her ankle while she was busy training before the shooting started.
The poster of Mawra Hocane's first Bollywood venture titled "Sanam Teri Kasam" is finally out. In this poster we see Mawra wearing the same dress which she was criticized for earlier and she is lying down in amtub full of rose petals with her hero sitting down helplessly beside her. Here is the poster: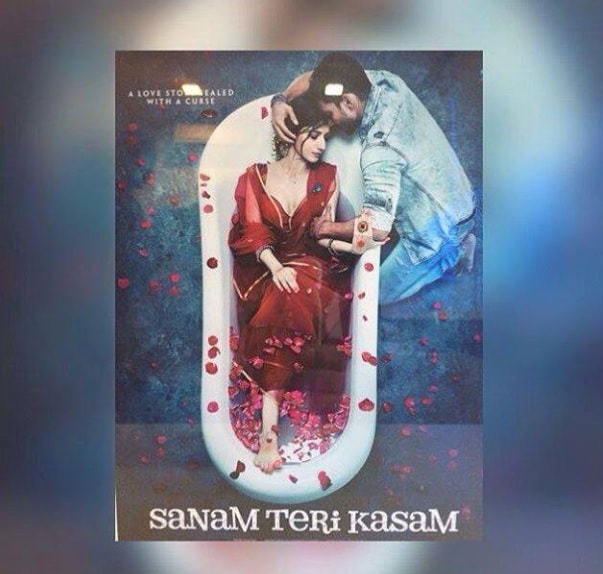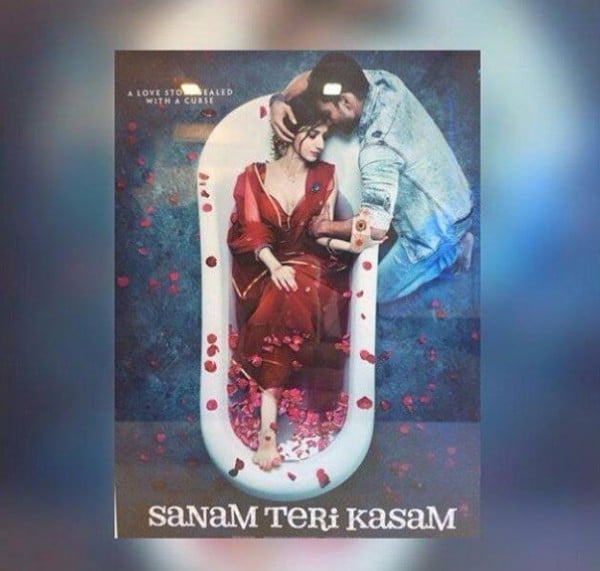 Mawra hasn't talked much about the story of the film but she has revealed that it is a love story. The line "A love story sealed with a curse" suggests that this love story is going to be a serious one and one without a happy ending. In one of her interviews given when her first photograph from the film came out Mawra said, "Now that I have entered Bollywood, I have to explore new horizons as an actor. Our people always take time to adjust whenever something new is done and that's exactly what happened with my shoot."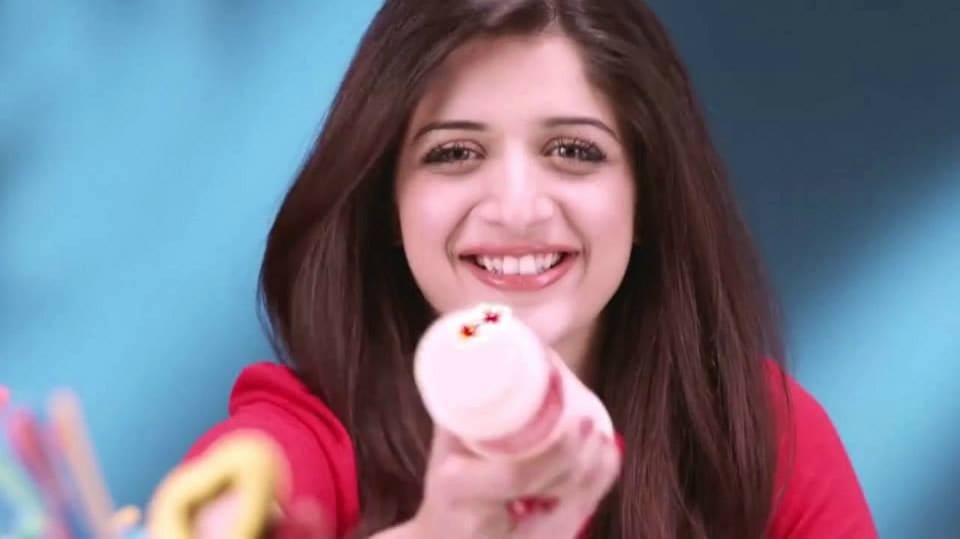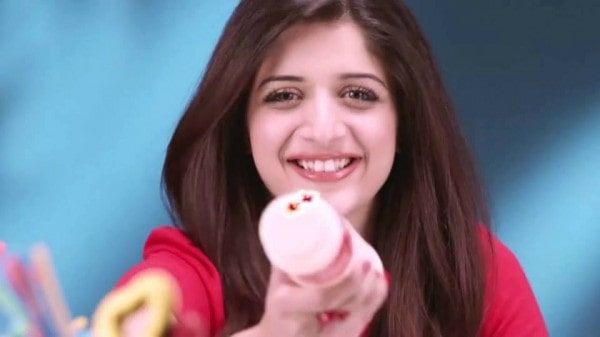 Mawra is confident about her work and has been asking her fans to support her. The film is going to be released on January 8th. Mawra is very excited for her film.