Aamir Liaquat Hussain's current ongoing marriages and divorce scandals have affected his personality and name in the most fatal way. Now, people are bad calling him. All his nude videos are out and created a buzz on social media, his videos were posted by his third wife Dania. Not only this, Dania has also talked about Dr Aamir Liaquat's notorious life and nature in more than ten interviews. This, notoriety has indicted Aamir Liaquat badly, and now fans simply don't want to listen to him.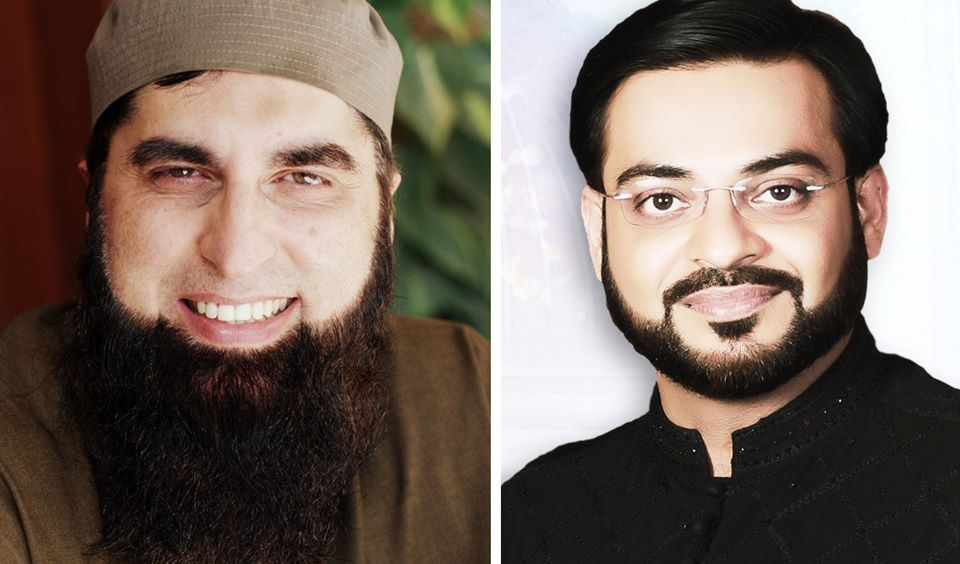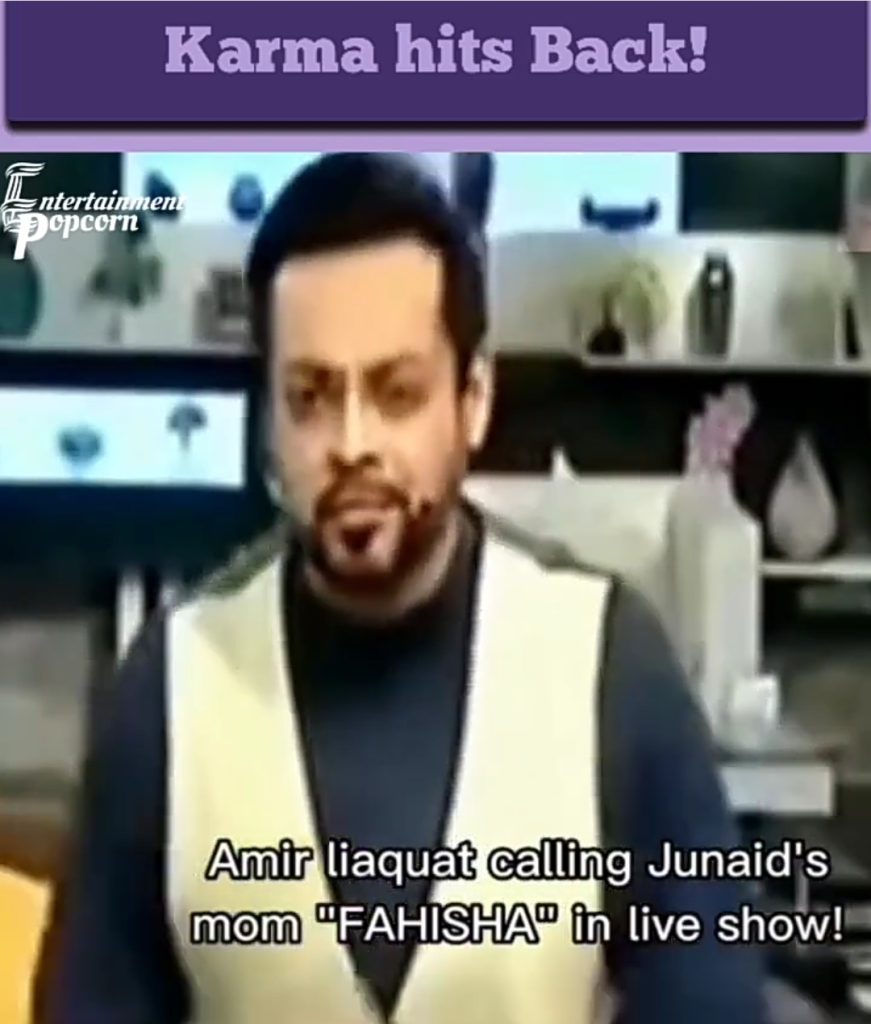 Fans think that whatever he has done with Junaid Jamshed is coming back to him. Fans are saying that there was a time when Dr Aamir Liaquat accused Junaid Jamshed in his life regarding a controversy he was facing. During that, he called him out and said that God forbid, Junaid Jamshed is not the Islamic teacher and he's the son of a bad woman. He enraged the people against Junaid Jamshed as he had a big name at that time and people used to believe him and his Islamic perspective.
After this much of hatred and propaganda Junaid Jamshed Tweeted, "On mother's day I confess Aamir Liaquat has given me , my brother sisters n the entire family the most pain ever ….."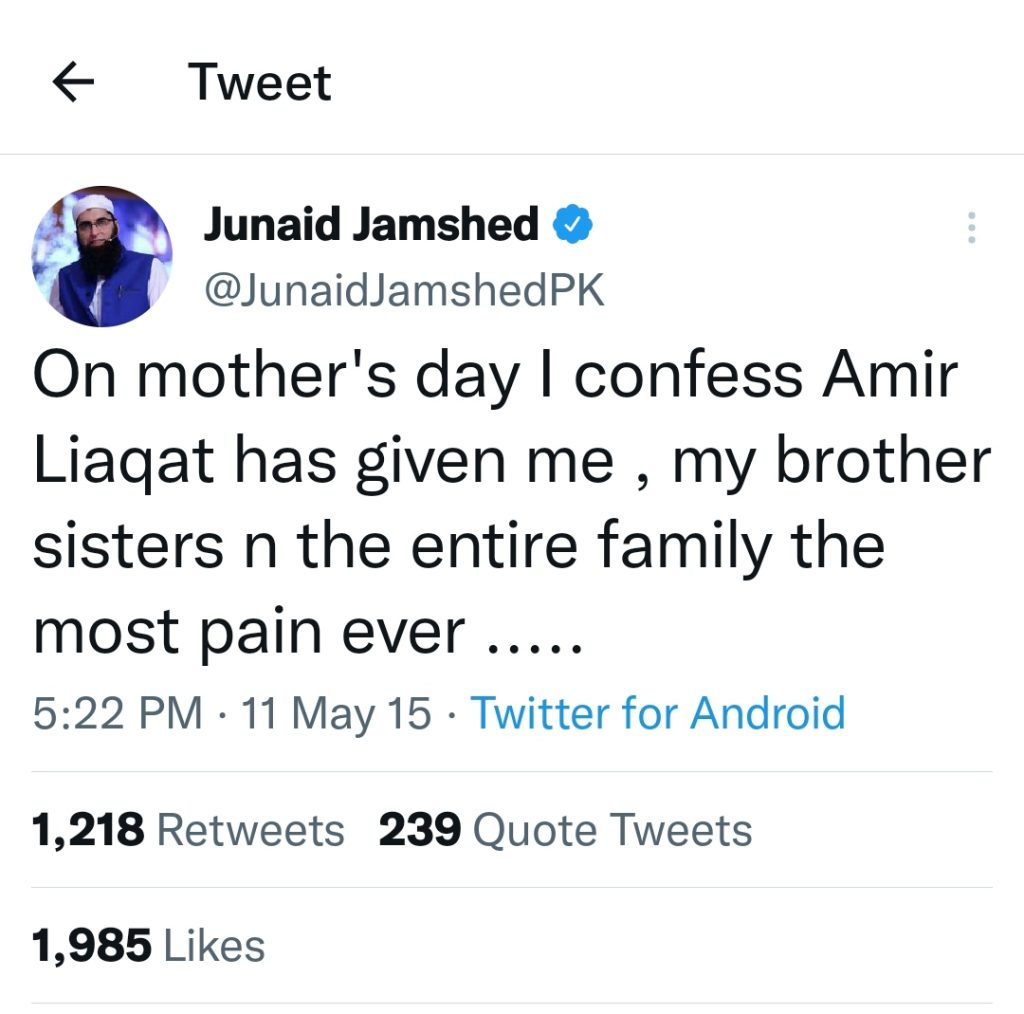 Public is now coming under his Tweet after seven years and commenting on his post and telling Junaid Jamshed that Karma has been well served to the person who gave him and his family the most pain. Here are the new comments under his seven years old Tweet which he did about Dr Aamir Liaquat Hussain.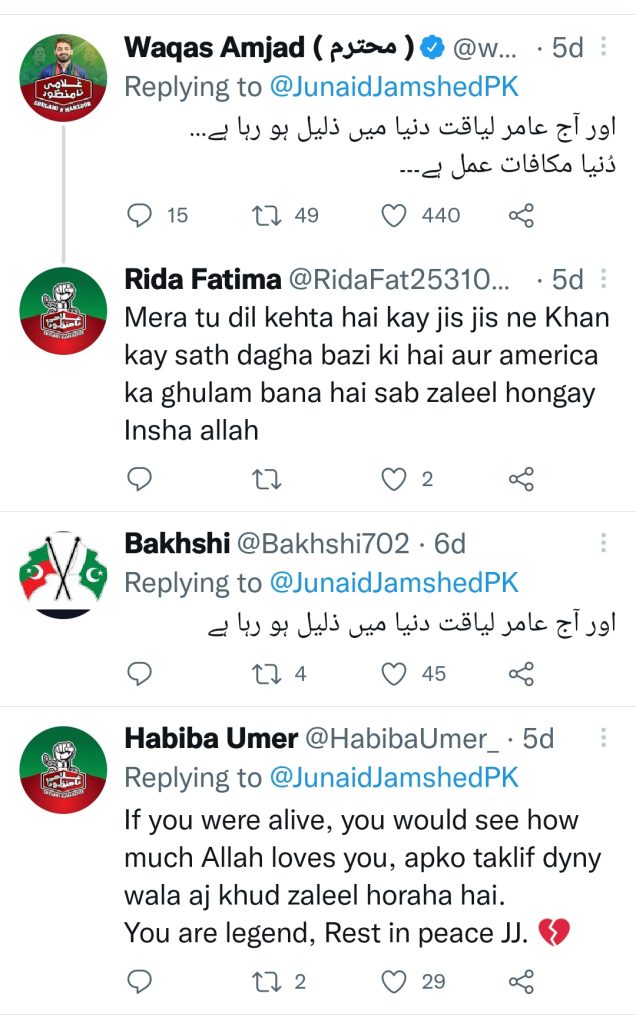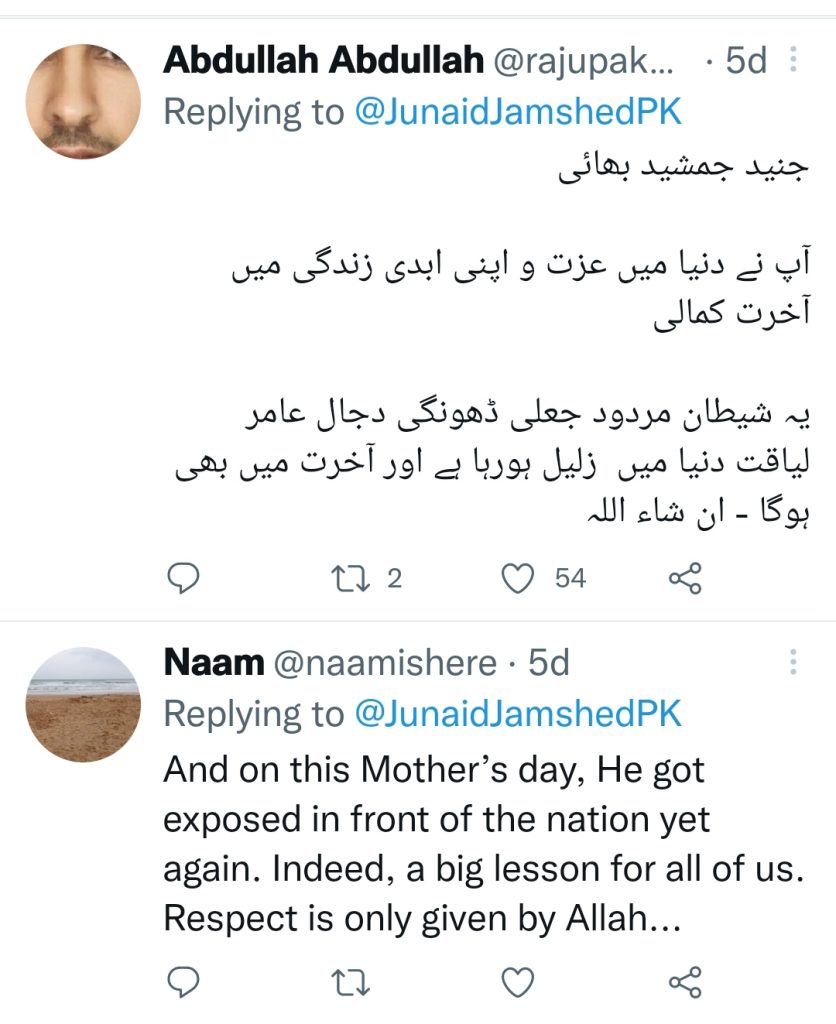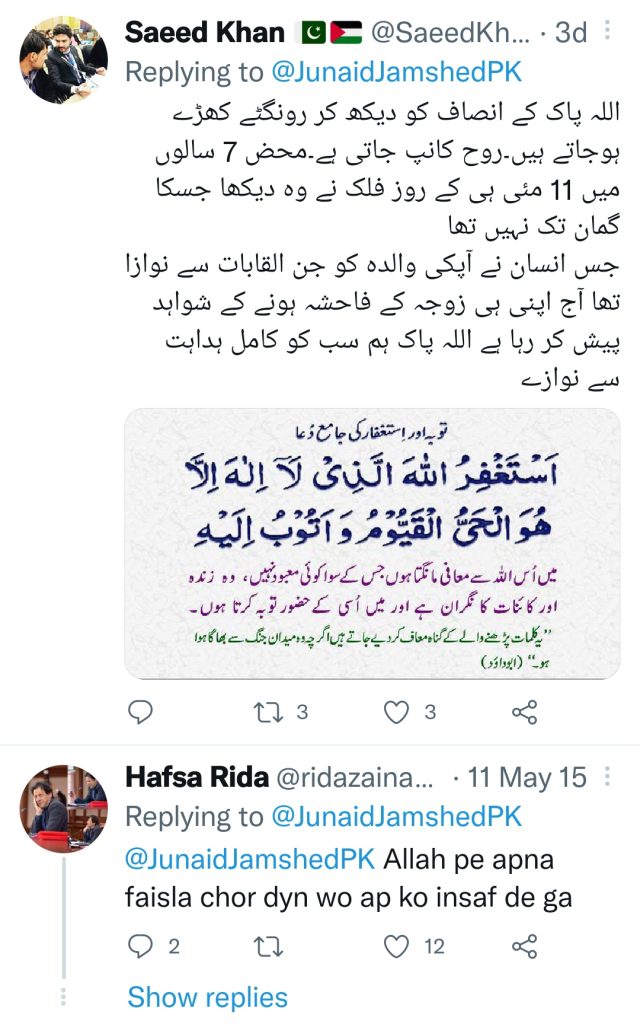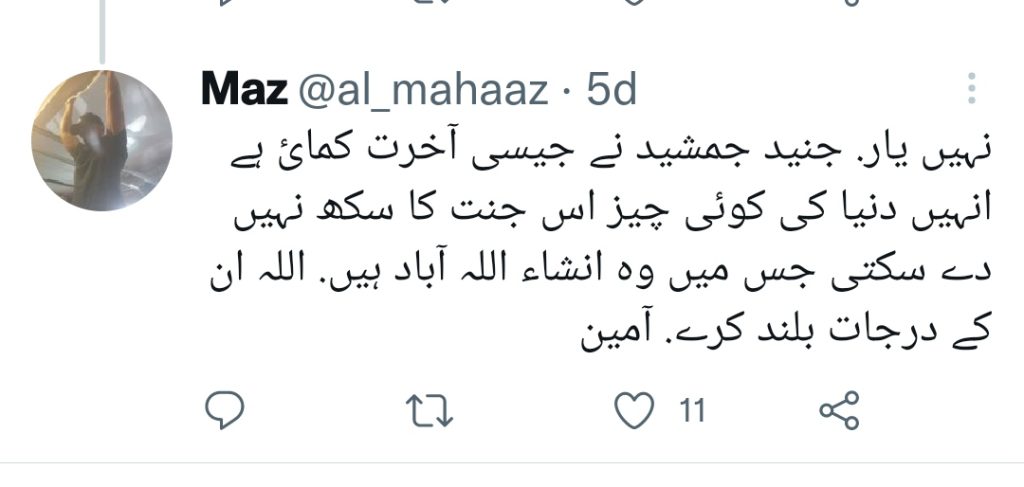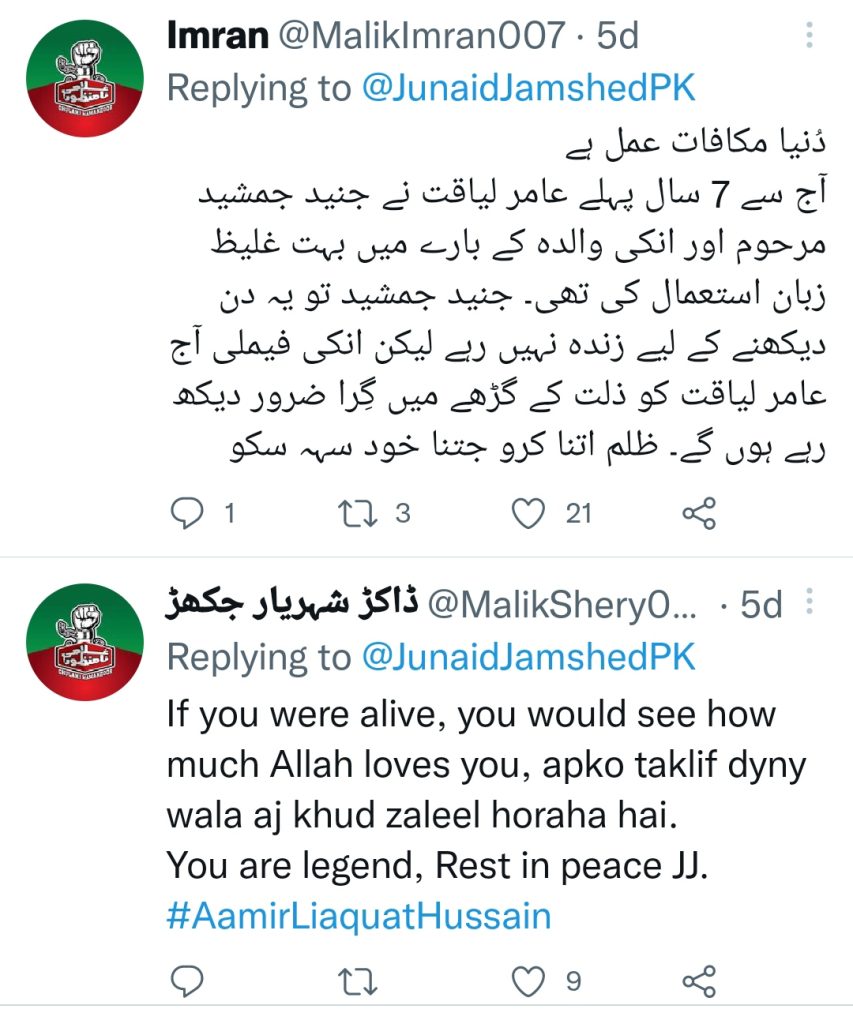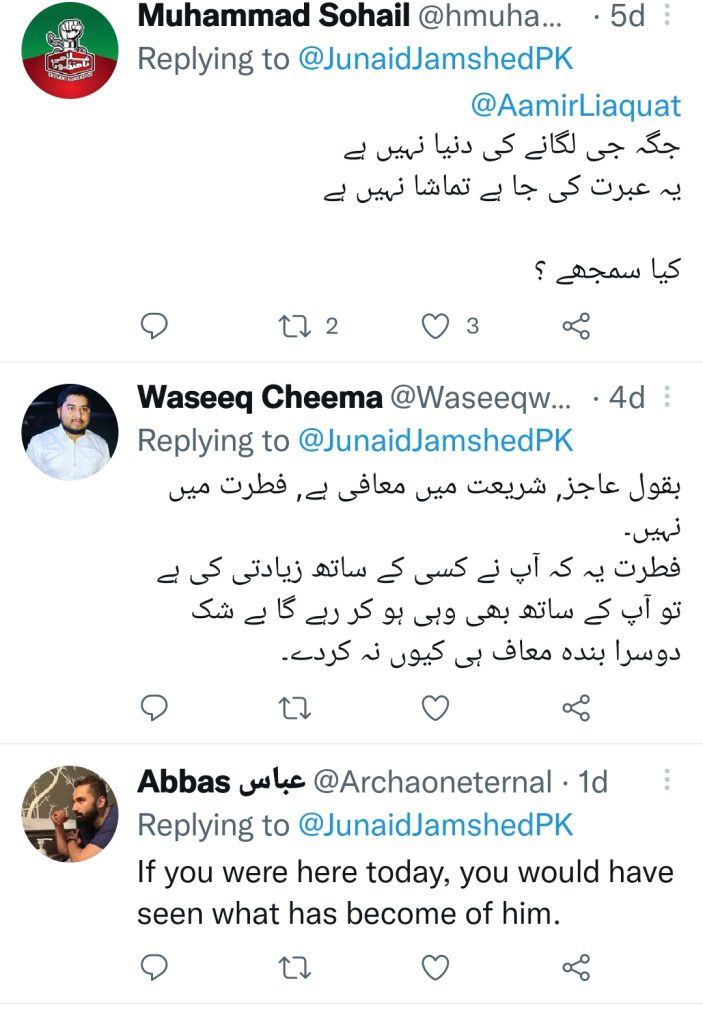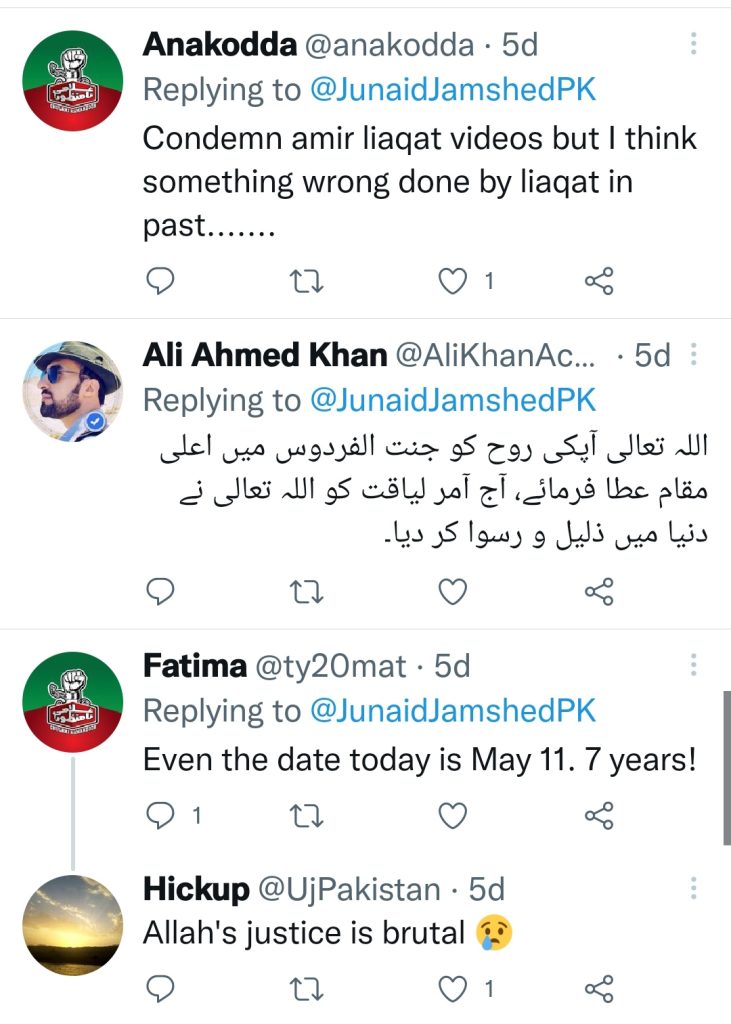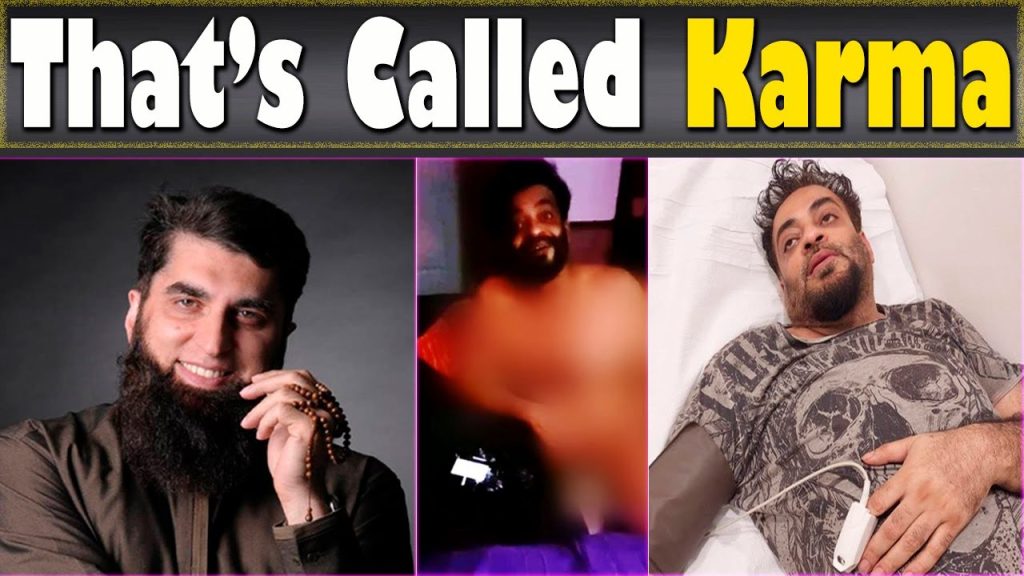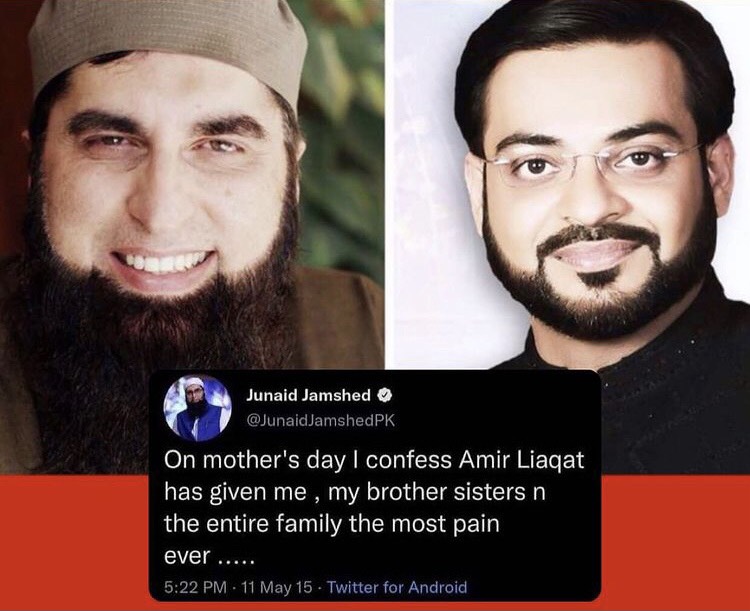 What do you guys think about it?