Qissa Meherbano ka is popular Hum TV drama, the script of the drama has been written by the ace writer Fakhra Jabeen, the drama is directed by the very talented director Iqbal Hussain who directed Deewar E Shab & Nazr E Bad.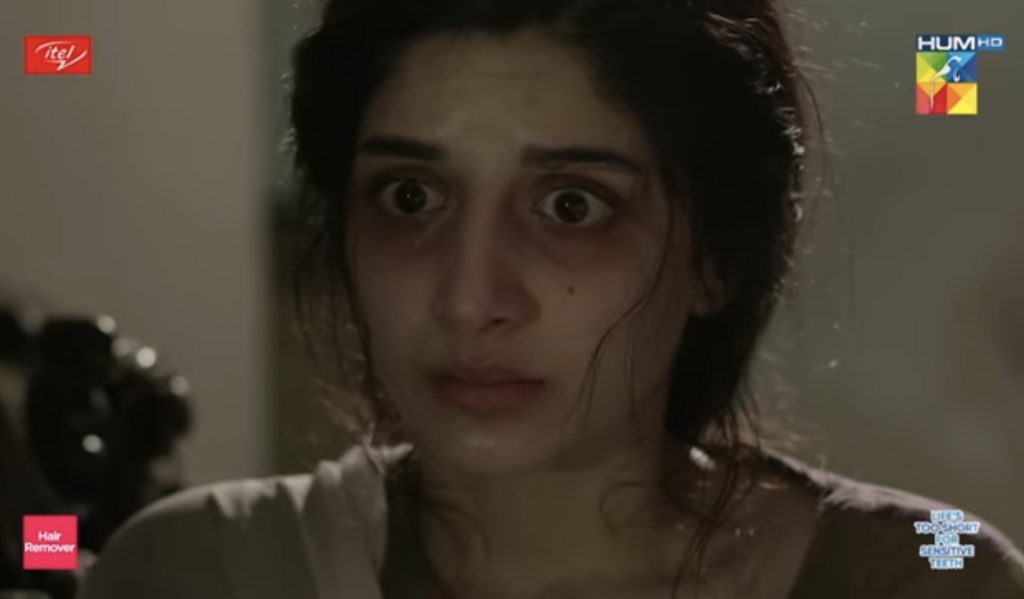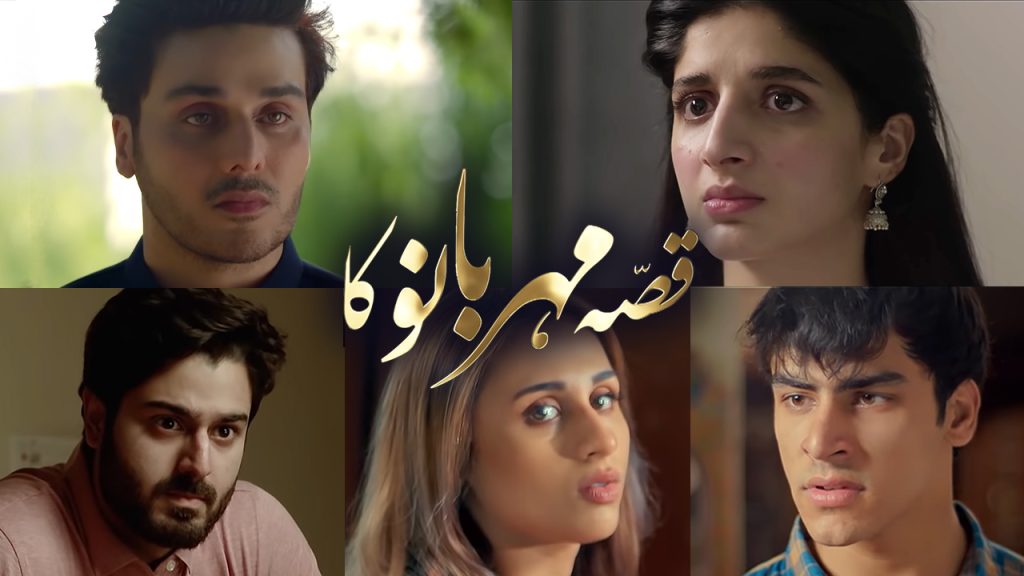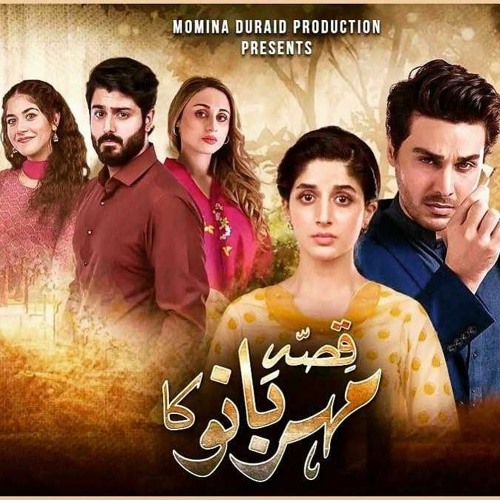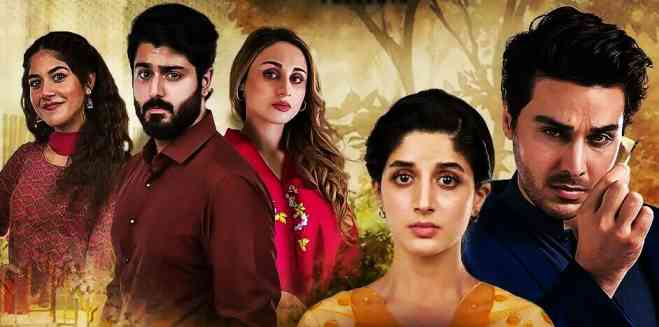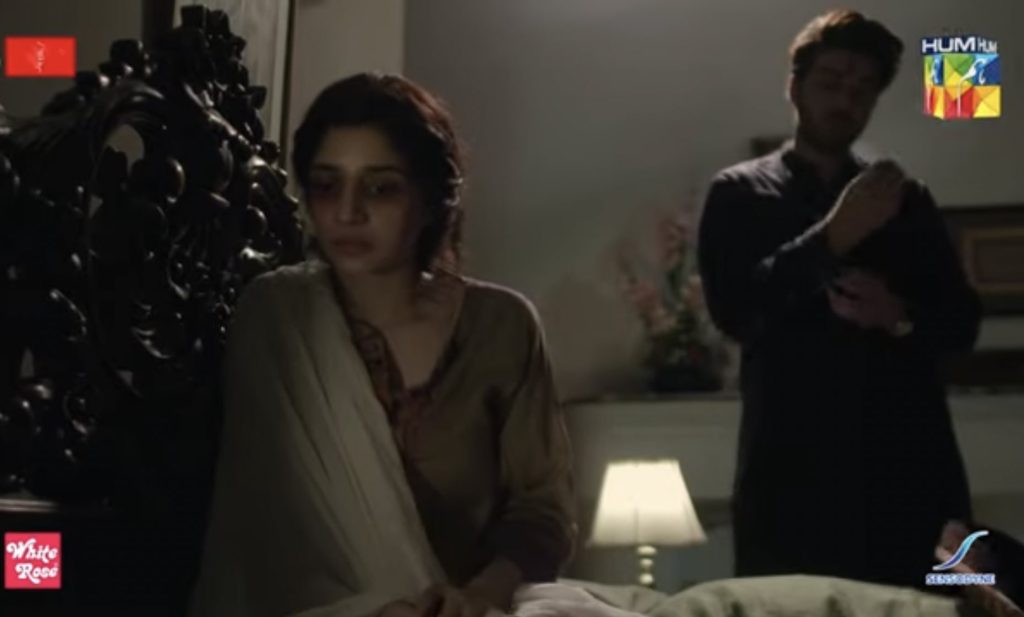 The drama has a stellar cast including Ahsan Khan, Mawra Hocane, Mashal Khan, Ghazala Kaifi, Muhammad Ahmed, Khushal Khan, Zaviyar Nauman Ijaz, Nouman Hassan, Areej Muhiyuddin.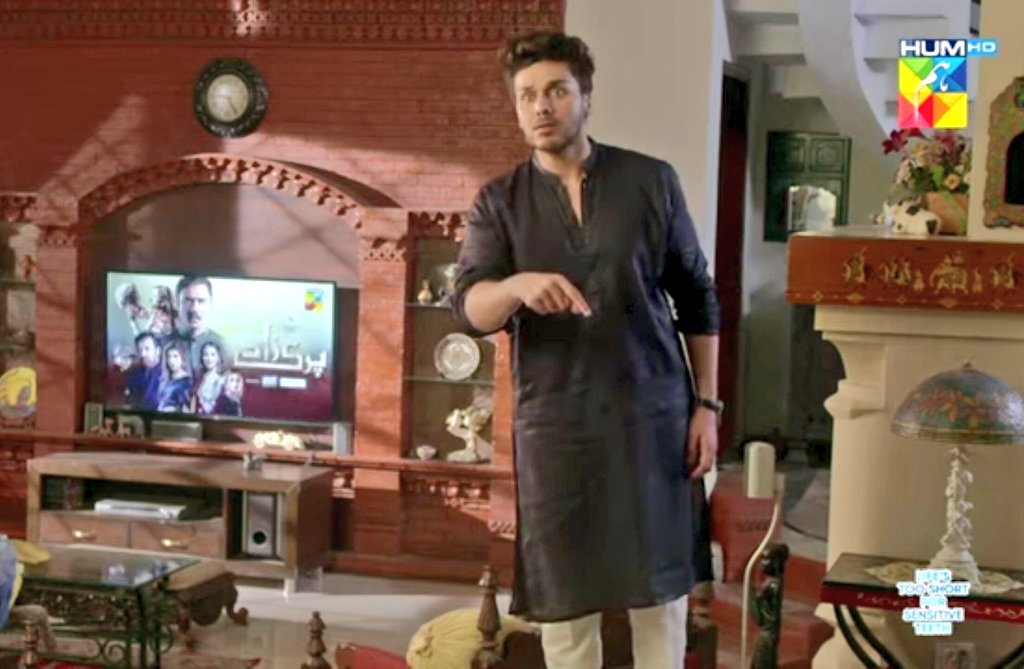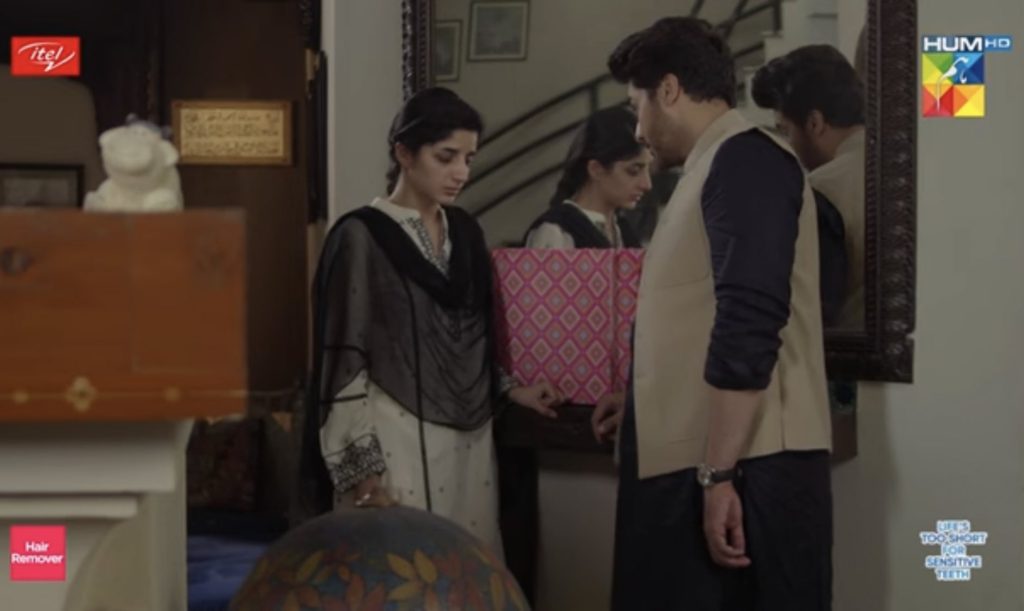 The drama Qissa Meherbano ka is a complicated story that is offering a lot in terms of issue based marital life of an innocent girl. The story revolves around Meherbano who is suffering in her marriage. She is enforced into a marriage which was futile . The girl was bound to live with her parents after marriage because of her awful marital life. After ten years her husband took her along with him and started abusing her in relationship.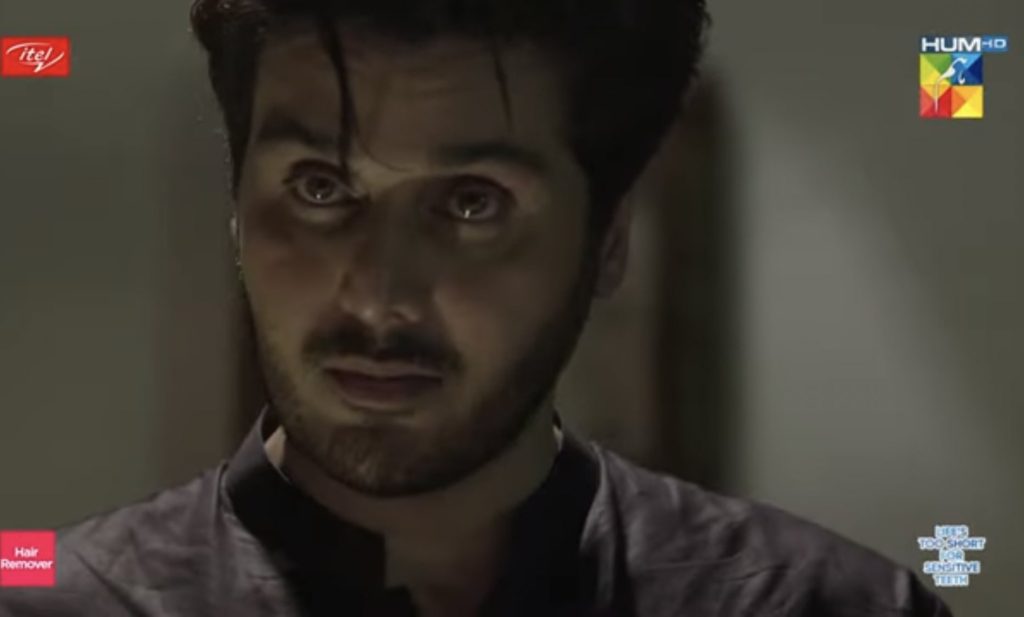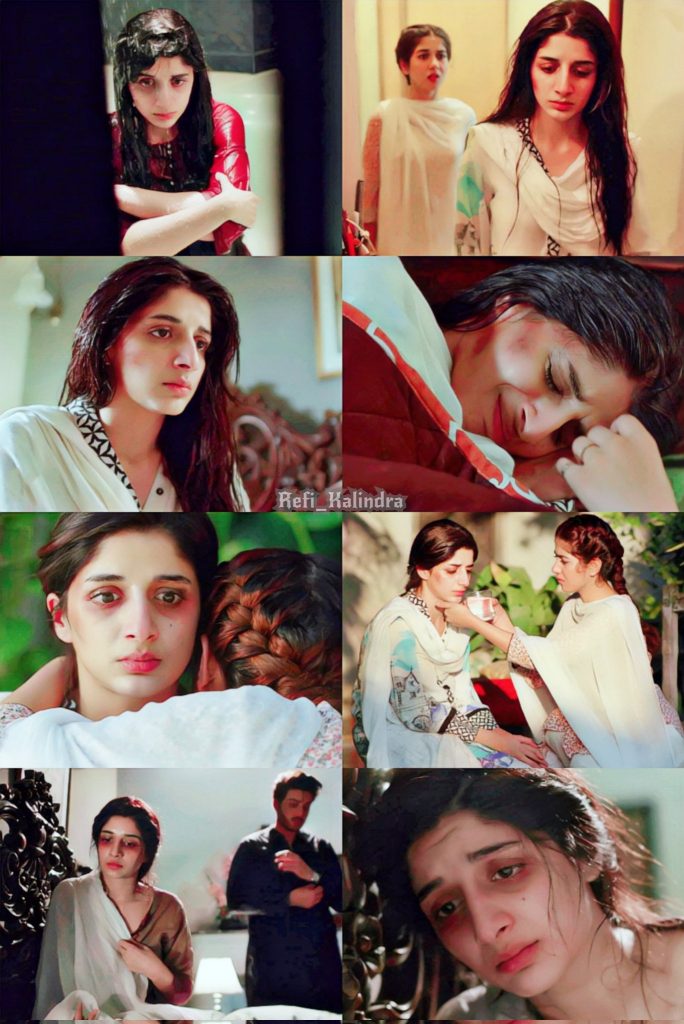 Public was furious after watching recent episode of the drama in which Ahsan Khan was found doing marital rape of his wife Meherbano played by Mawra. Public praised their acting but criticized the awful narrative of the drama, they said that they're fed up of such narratives, they said that Hum Kahan kay Sachay Thay is another prime example of such narrative. They condemned the notion being depicted by writer. Mawra however addressed her character by justifying it as a humble attempt towards an existing problem, faced by women who are forced into marriages.
Have a look at angered tweets of public along with Mawra's view point.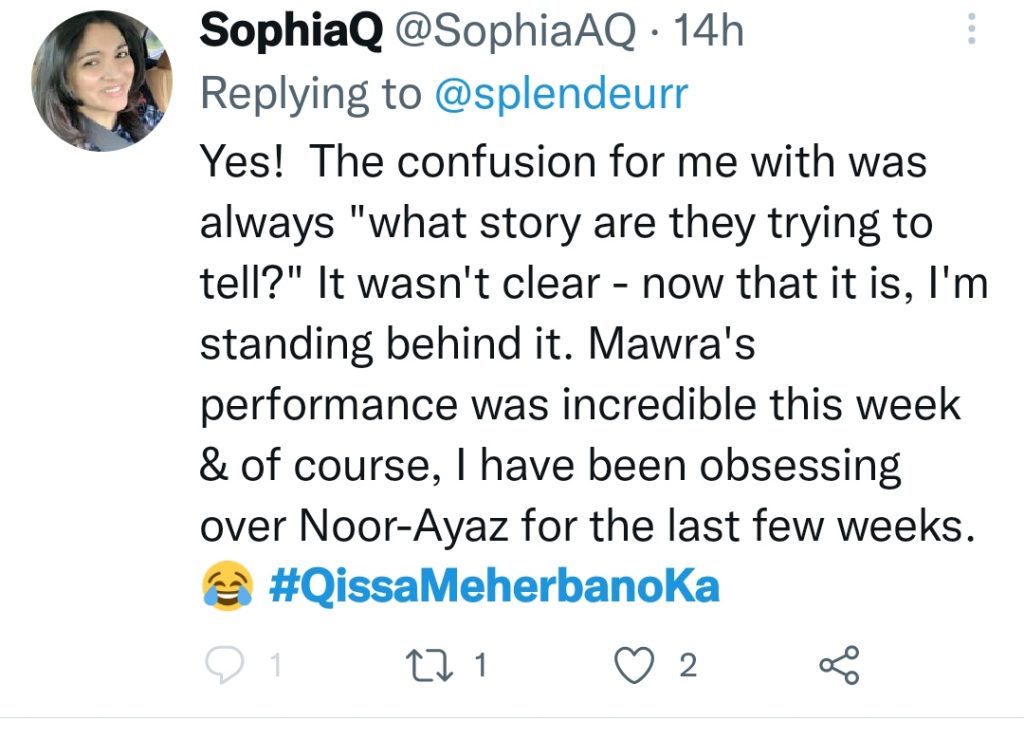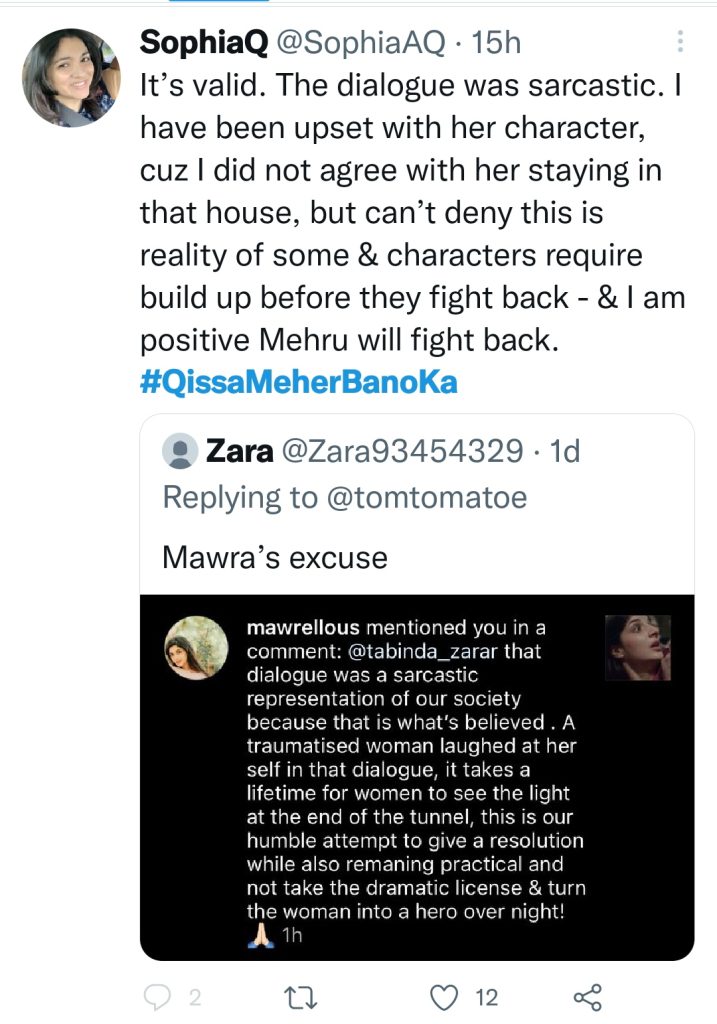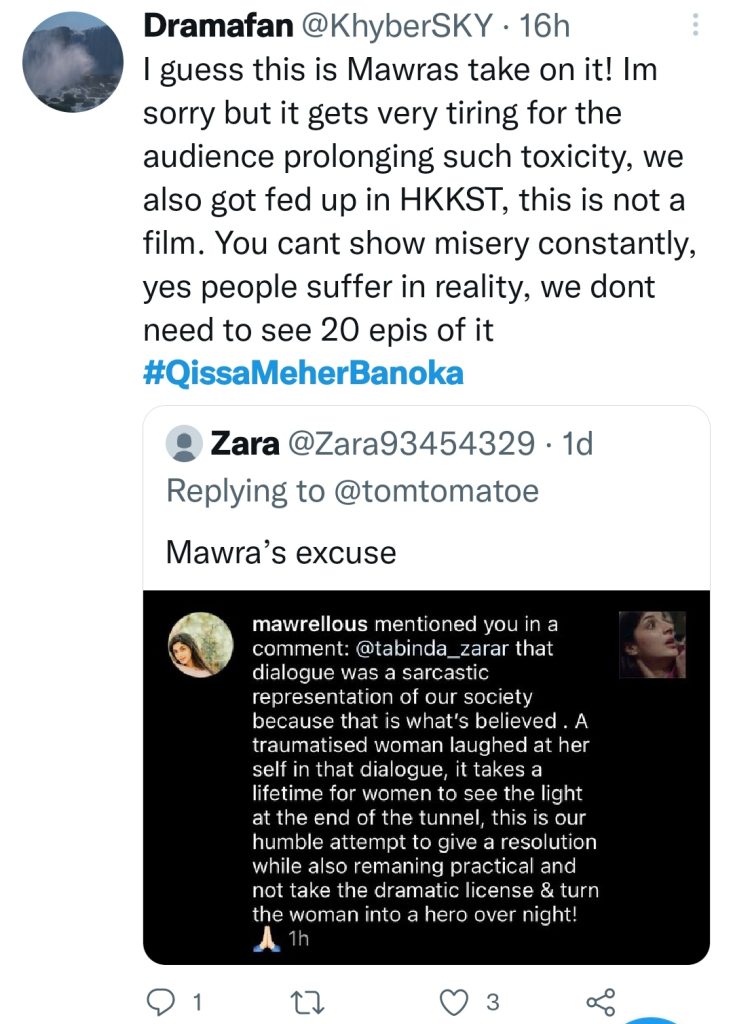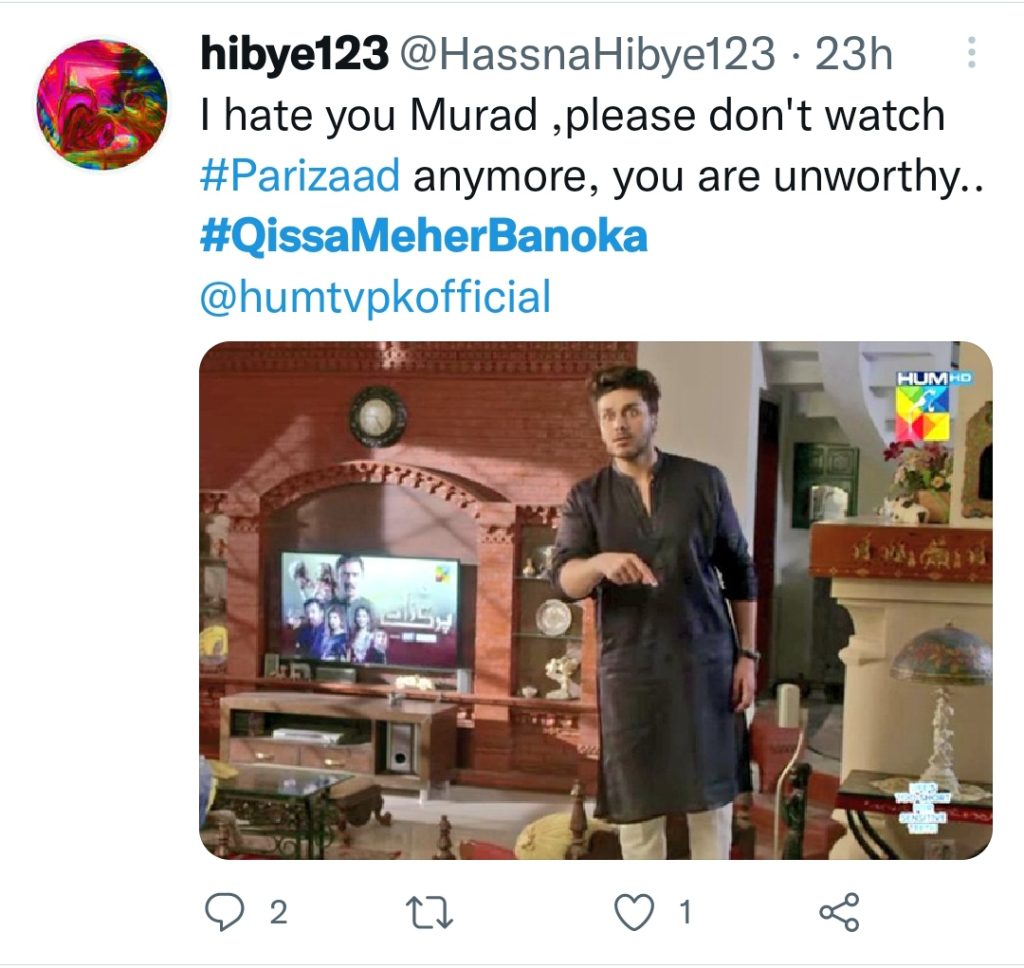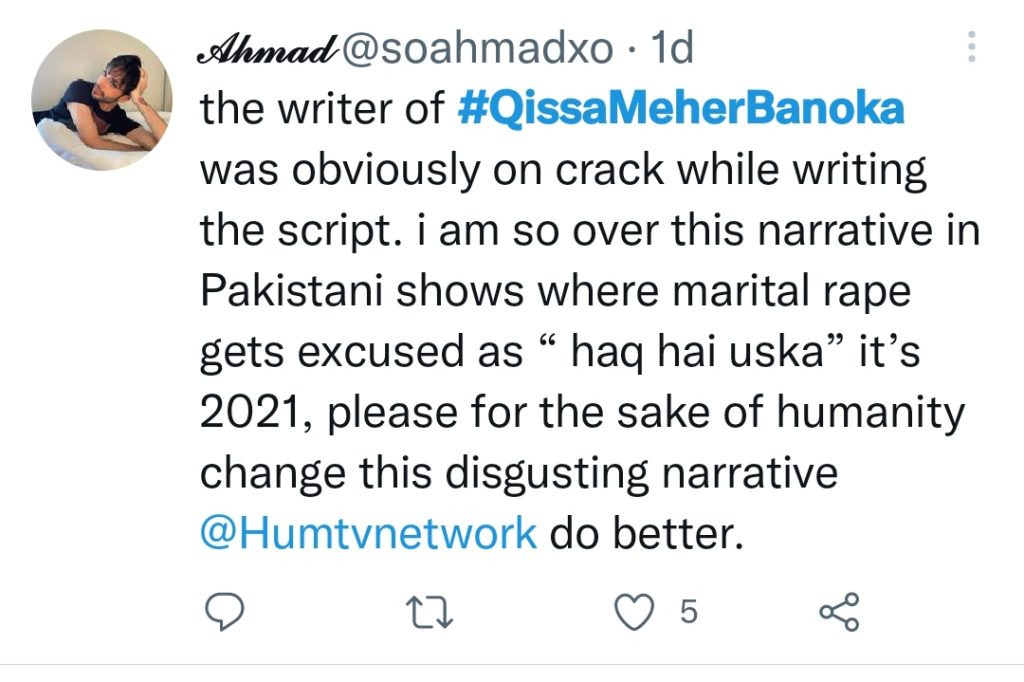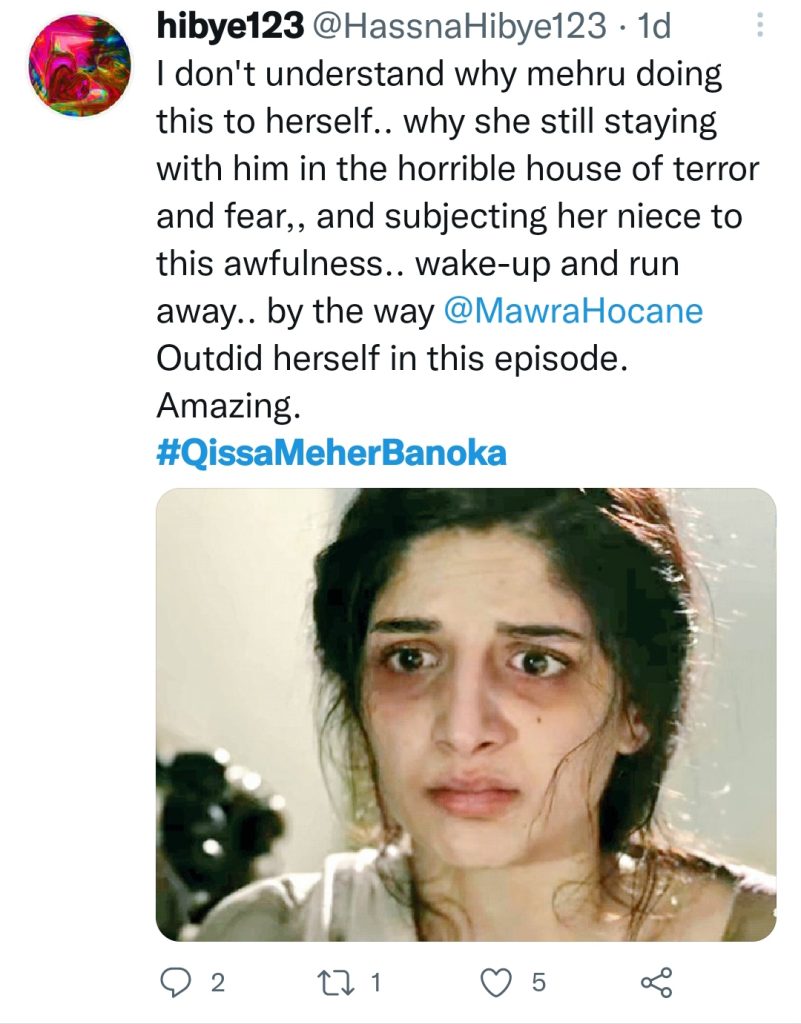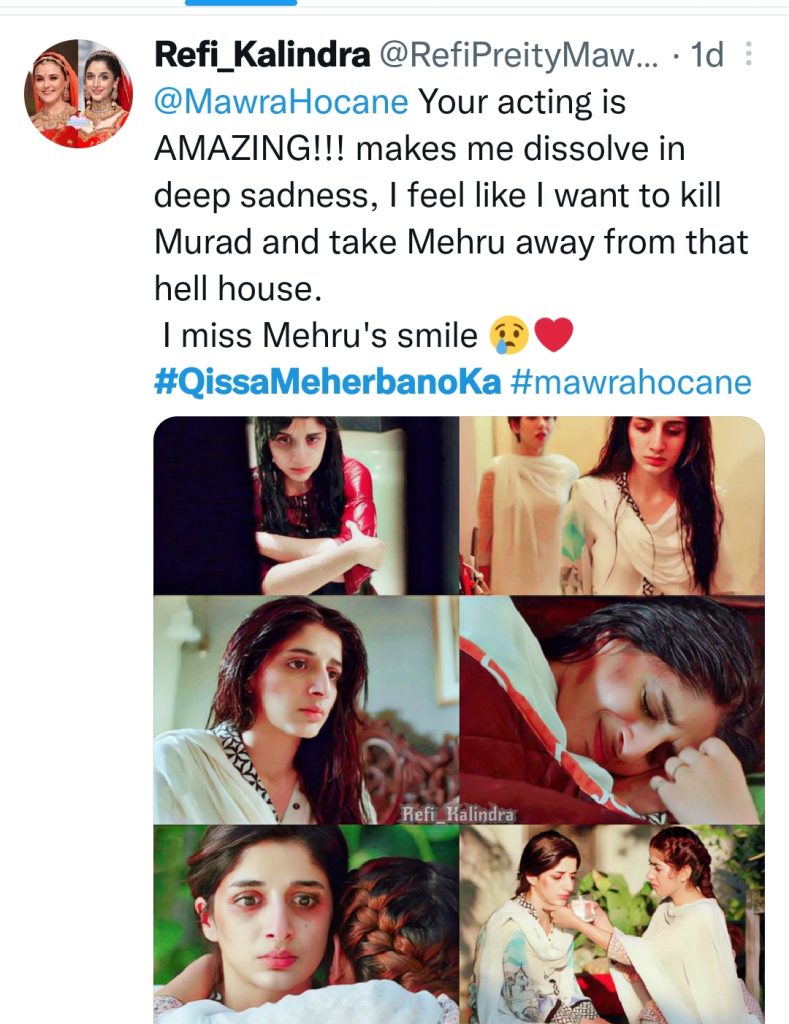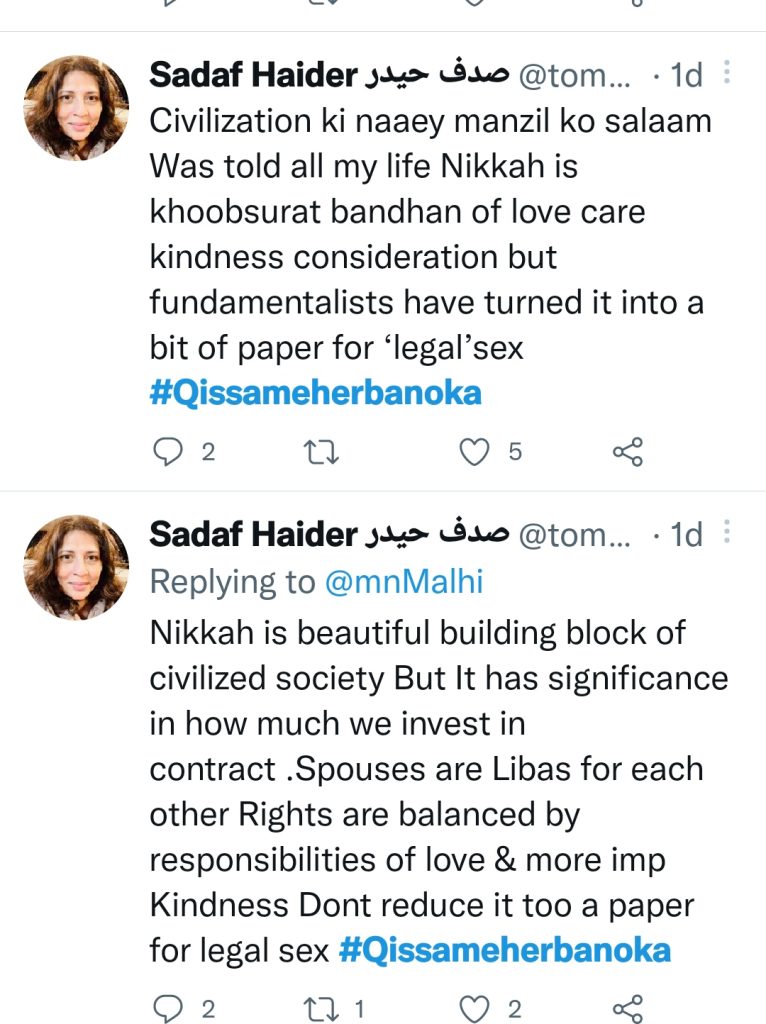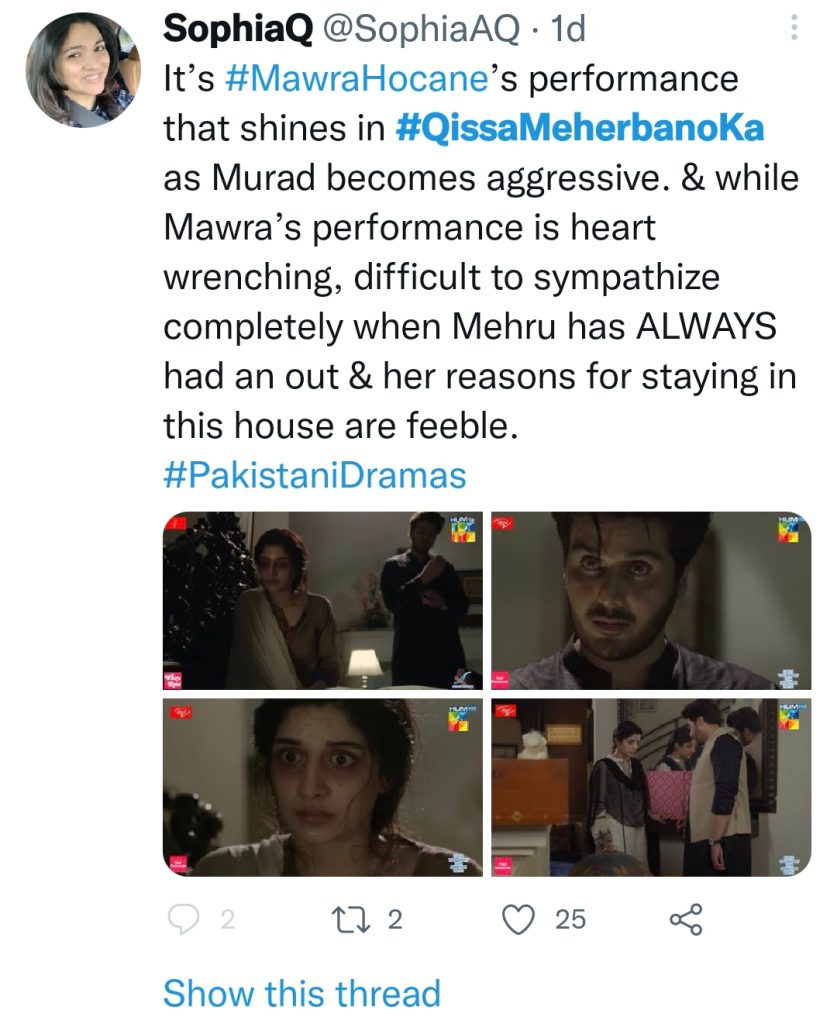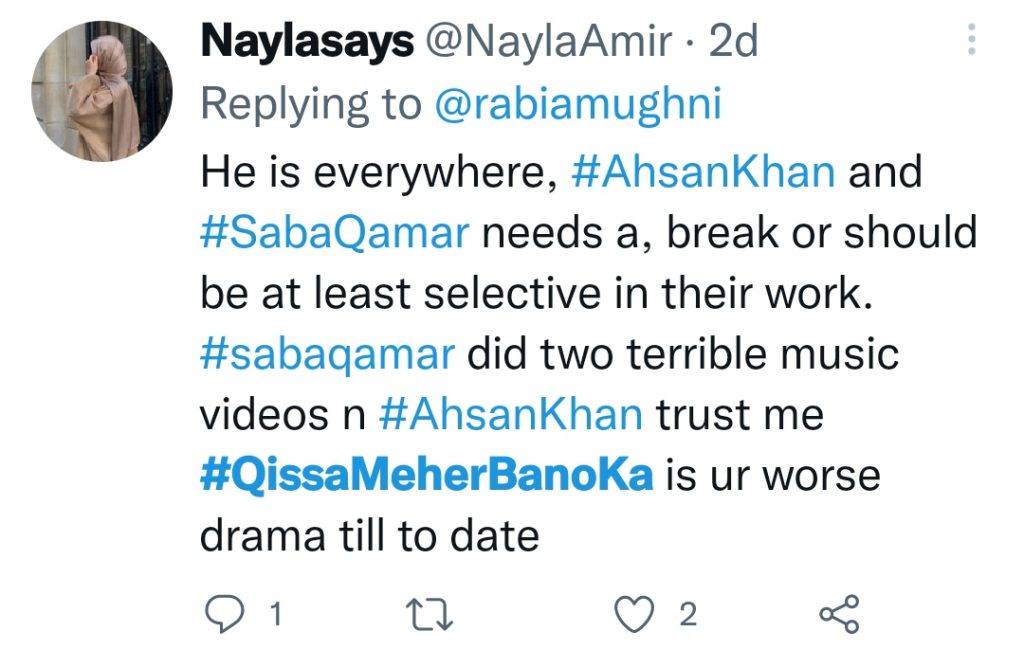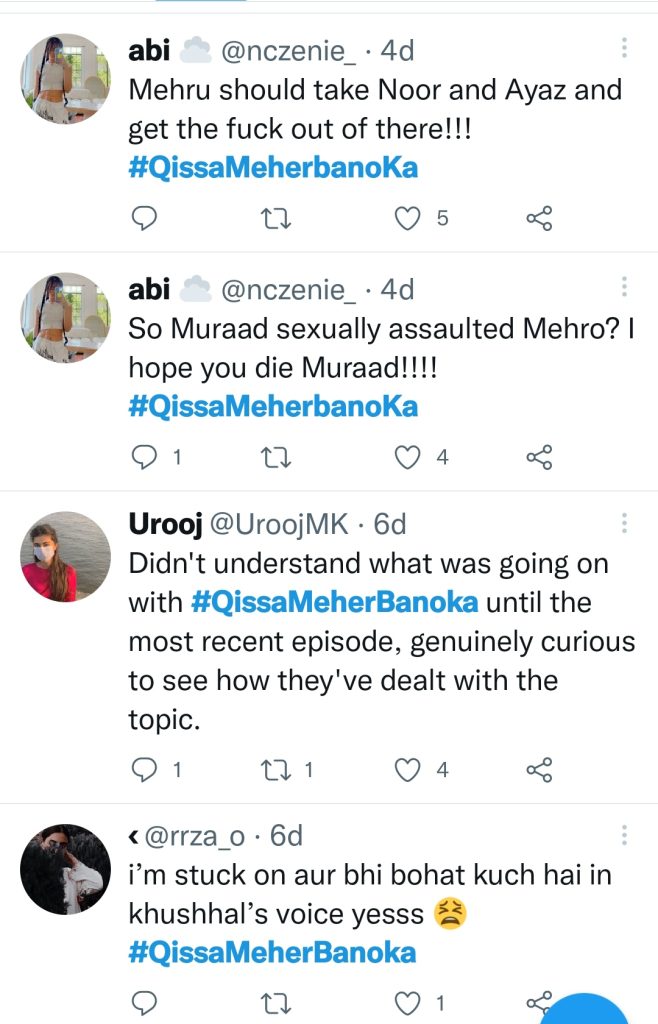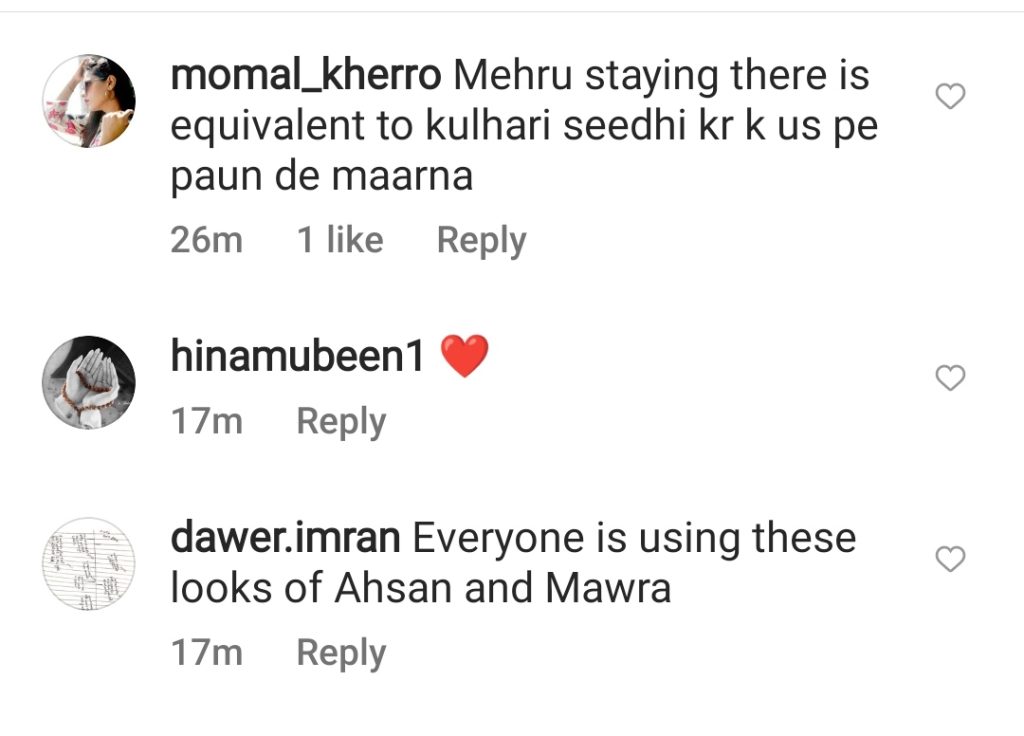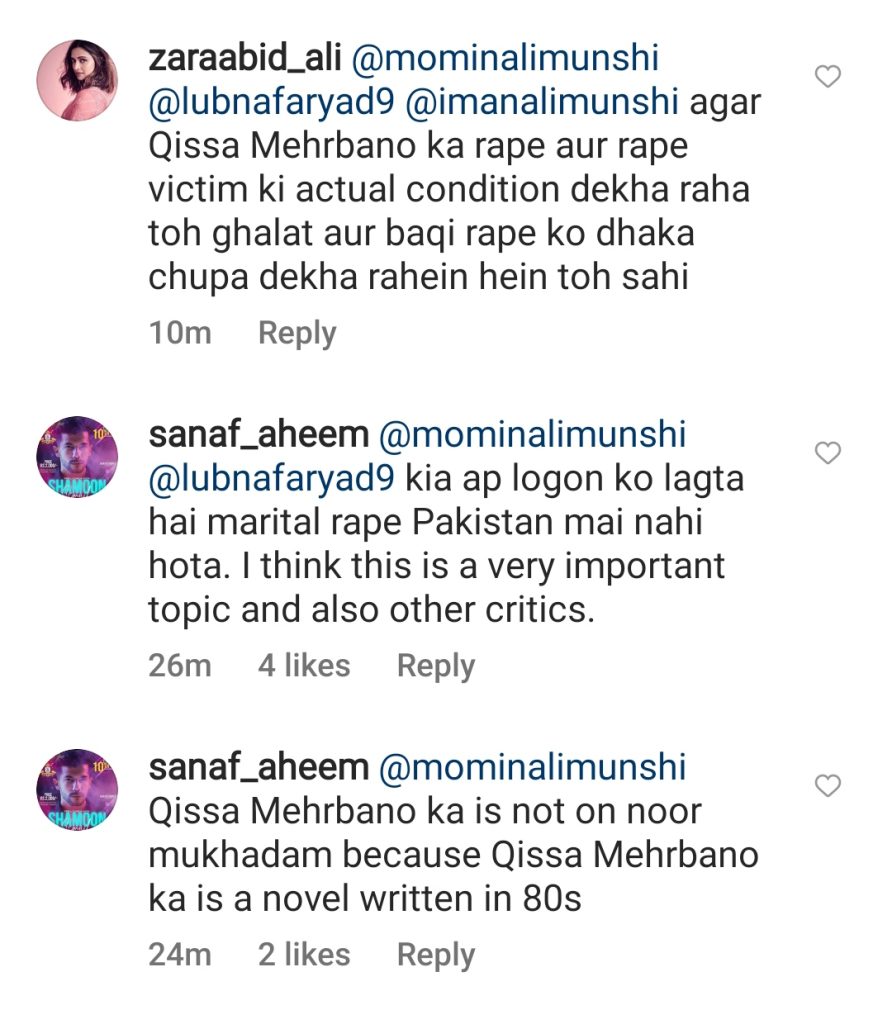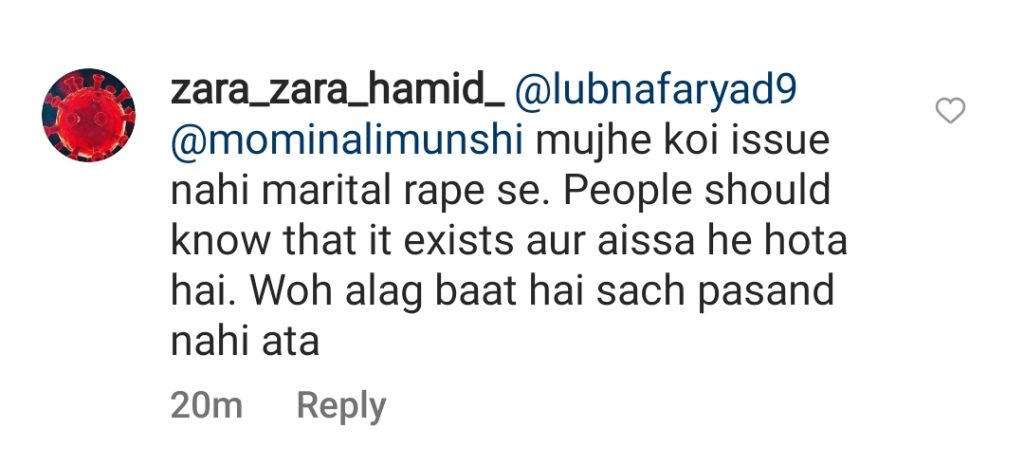 .