Shaniera Akram walked the ramp for designer Saba Aslam. She ditched the traditional style of wearing heels rather she picked comfy sneakers for her ramp walk. The designer Saba Aslam worked on pastel tones with embellishments and embroideries.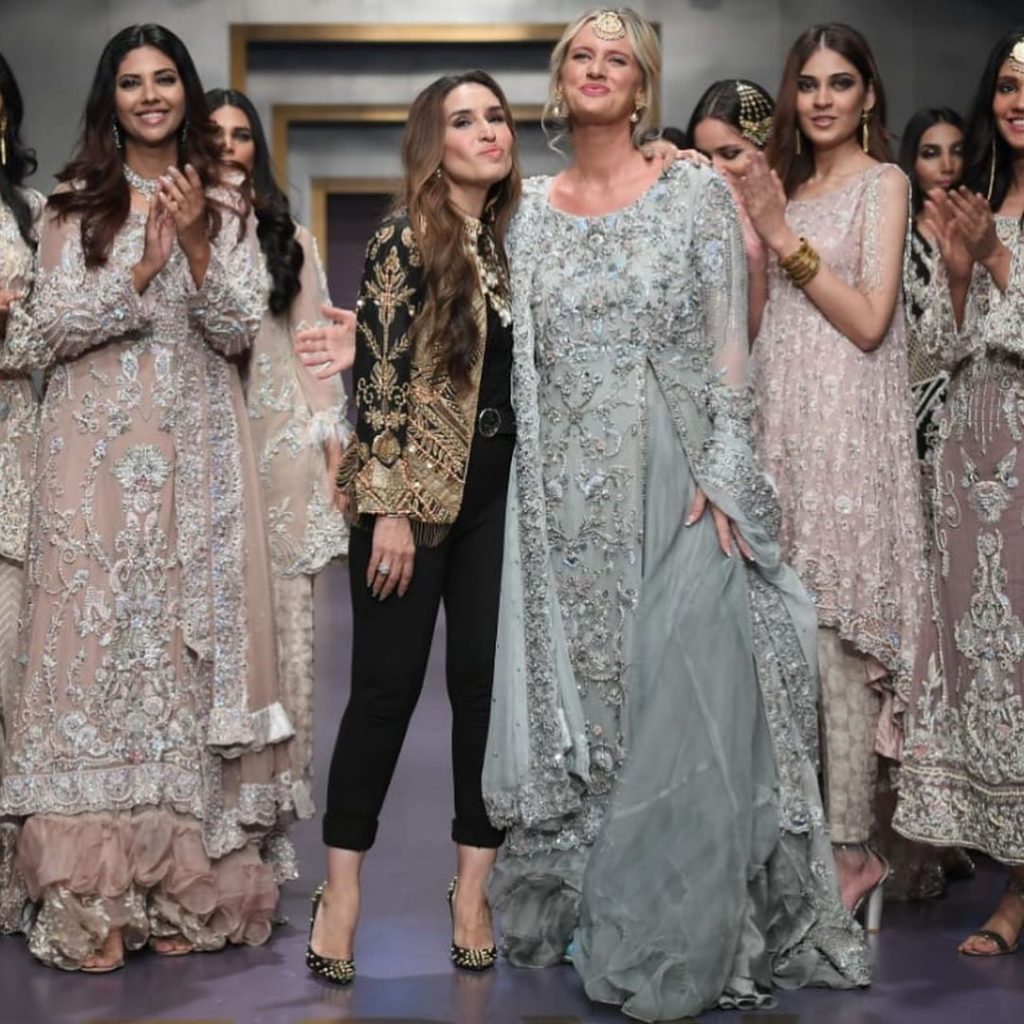 At the ramp of FPW Festive '19, many models badly fell on the floor. Hina Khan and Ayeza Khan were the ones who almost fell. Saba Aslam at the end of show walked with Shaniera Akram but unfortunately, she fell down badly and tried to crawl back.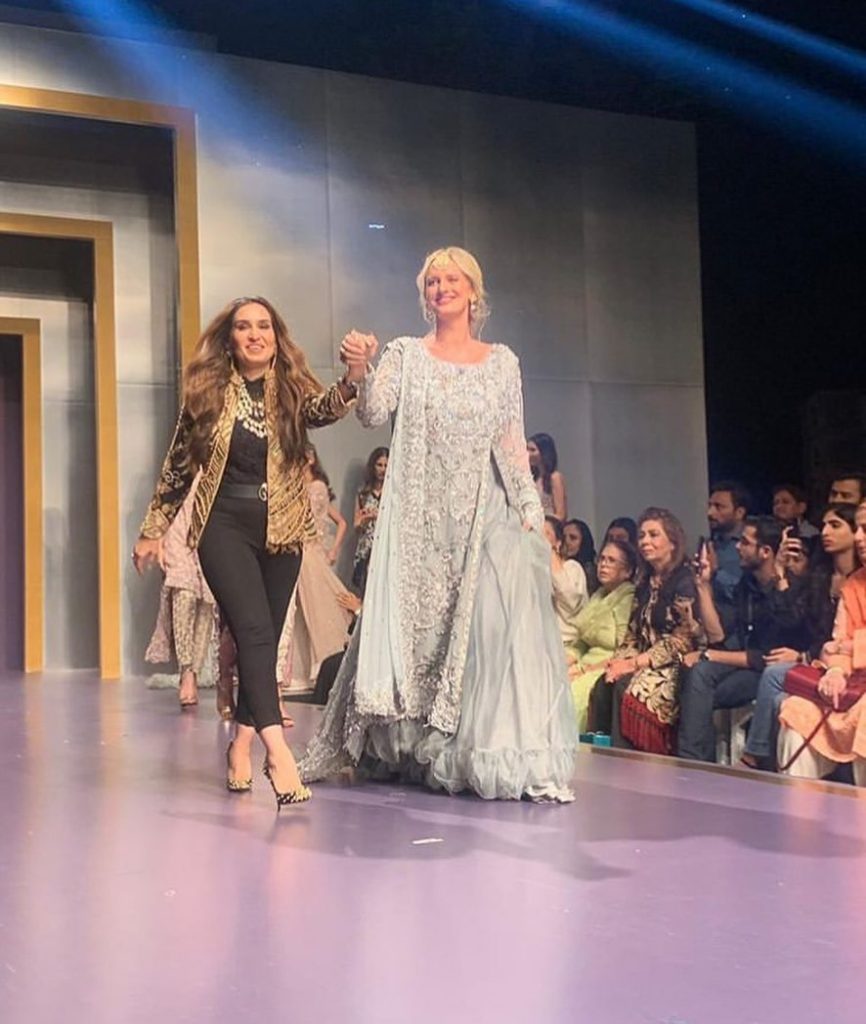 Here's Saba Aslam's video in which she falls badly:
Designer Saba Asad miserably falls while walking the ramp with Shaniera Akram! Watch the whole video! 🙏🏻

Gepostet von FHM Pakistan am Freitag, 25. Oktober 2019
The public had mix reactions to this video. Some believed it was all pre-planned and it's a publicity stunt while others laughed hard on this.
Let's check out what people have to say!













People are curious whether there must be something wrong with the ramp or something else. Do you think the same? Let us know in the comments section.