It all happened yesterday when Sarah Khan shared a picture of her with ring and caption " I said YES". Soon after there where pictures and videos of Falak and Sarah everywhere.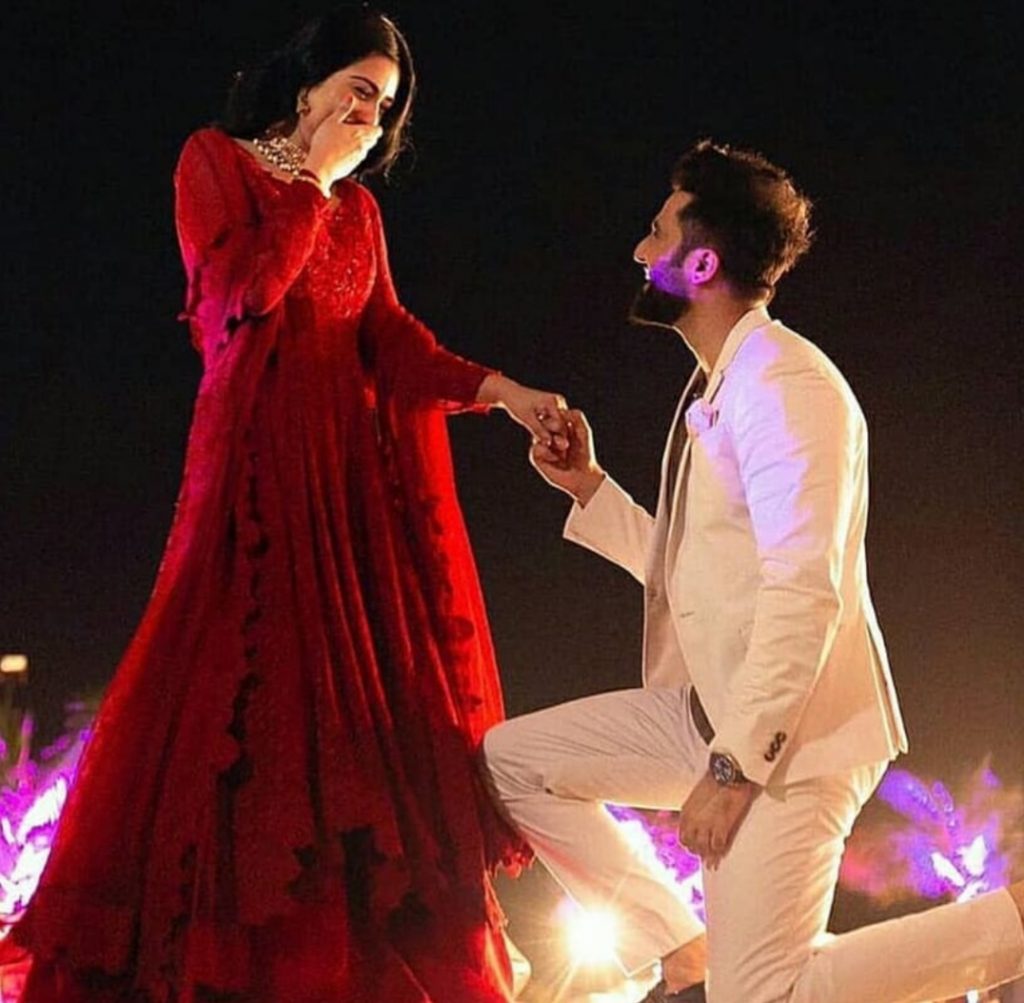 Netizens went crazy over this shocking wedding. People are more than happy for Sarah khan.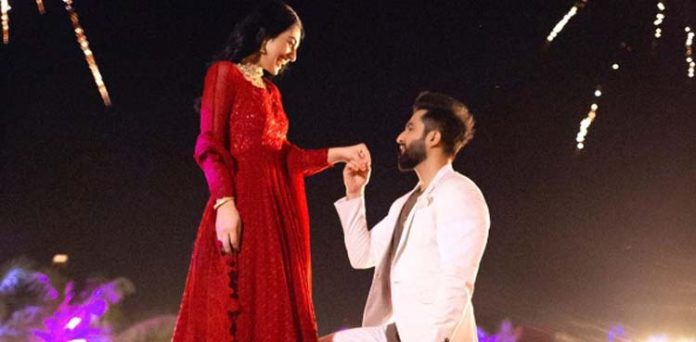 Sarah khan was once engaged to Agha Ali but the too parted their ways and Agha Ali got married to Hina Altaf. Now after the announcement of Sarah's wedding people are doting the couple and they are happy that finally Sarah found her Mr. Right.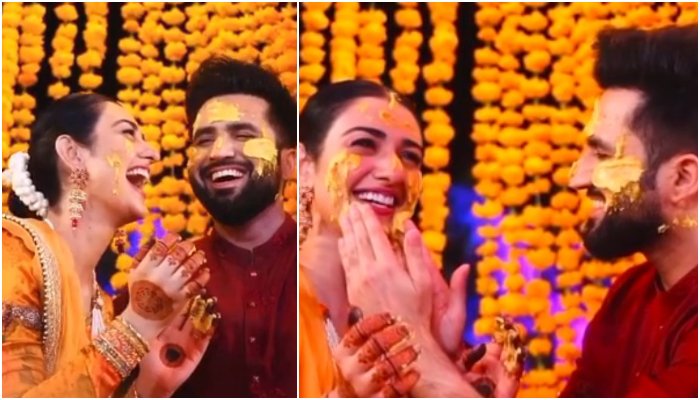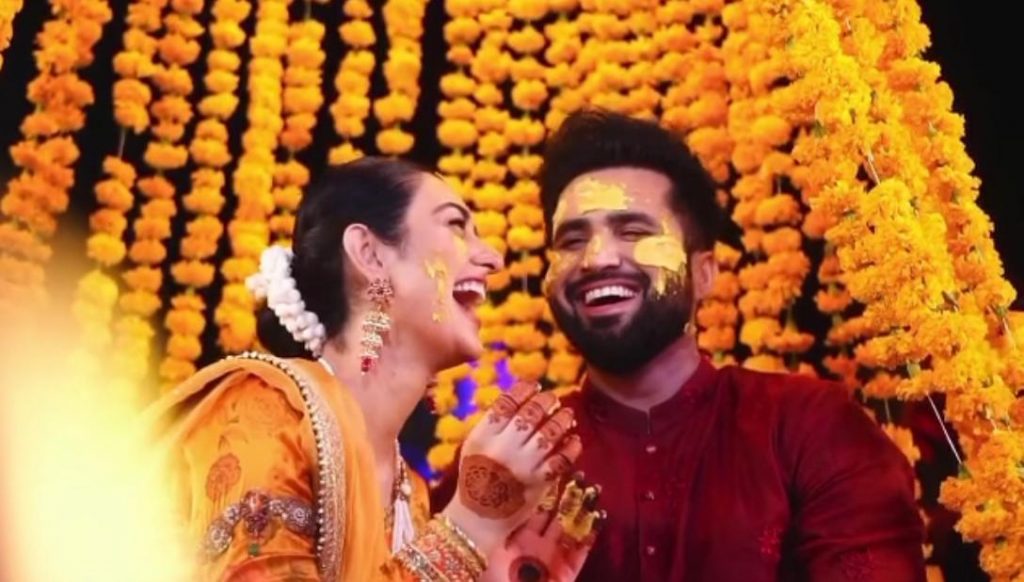 Twitteraties are having a field day out today. Sarah Khan is the number one trend of twitter.
People are pointing out the ultimate fact that whatever we plan for ourselves Allah is indeed the best planner.
From this to this,
"beshak Tum chah nahi sakty agr Allah na chahy tou ❤️❤️#sarahkhan pic.twitter.com/qW49SVGDou

— Sameera. (@bolo_samm) July 16, 2020
The story of sarah khan proves Allah always has a better and beautiful plans for us.❤️❤️#sarahkhan pic.twitter.com/K3dTX5S3TK

— H A B E B A (@k_abjaoO) July 15, 2020
If someone leaves you due to any reason . Don't get panic Allah will open paths for you, Just believe on Him.
Here we have example of Sarah khan.
I am loving this Couple ❤
Stay Happy and Blessed.#sarahkhan#FalakShabbir pic.twitter.com/8nnmqkVOtf

— Faizan iqbal (@pindiboy107) July 15, 2020
"Badtareen sy guzrou gy tow Behtareen milay ga "😍💑💫 #sarahkhan #FalakShabbir pic.twitter.com/Rk9zjZR42H

— Rehman Hashmi (@RehmanHashmi786) July 15, 2020
People are happy that Sarah khan got the best man that she surely deserves.
Awwee they both are such cutiess💕💕May Allah protect them from evil eyes A'ameen🤲❤#sarahkhan #FalakShabir pic.twitter.com/wucNkWziJh

— Javs🐣 (@javeria_16) July 16, 2020
"Har mohabat ke manzil aise ho" 💗
Couple of the year 💗💗#sarahkhan pic.twitter.com/FUesL5XnzP

— Rashika ❤ (@court_girll) July 15, 2020
They both look cute together 😍♥️
MASHA'ALLAH 😍#sarahkhan pic.twitter.com/C7Nyh3QoSs

— Haمna قuReshI🌚 (saqib 🎂) (@Hnyehkrlopehle) July 15, 2020
LOOK AT THEM MASHAALLAH YA UFF I AM GONNA CRY. 💛😍😭🧿#SarahKhan | #FalakShabir | #FalakSarah pic.twitter.com/LfE7ia1LmT

— 𝐁𝐞𝐛𝐞. (@Beenishmuffin) July 16, 2020
Some people are also adding a little bit of pun in the situation using name of Usman Mukhtar who when worked with Naimal Khawar she got married and now he has worked with Sarah Khan and all of sudden she is getting married too.
Fastest Marriage beuro :
Rishta krwany wali anties✖️
Shadi .com ✖️
This Man ✔️ 😂 #SarahKhan #sarahkhan pic.twitter.com/8O0F5Kjhfg

— RiDa FurQan KhAn♛ (@RiDaFurQanKhAn) July 16, 2020
Panoti of the year award goes to Usman bhai#sarahkhan #FalakShabbir pic.twitter.com/VXbXs3efm7

— i_nakvi (@i_nakvi110) July 15, 2020
Dr.Usman = (Appointment lene kab aon ).._😂😂@MukhtarHoonMein #sarahkhan pic.twitter.com/G9EERiKc56

— Hamzahh (@HamzaZafar2020) July 15, 2020