Sharmeen Obaid Chinoy, a two-time Oscar-winning filmmaker, responded to Sonya Hussyn's comments on Mahira Khan's 2017 Bollywood movie Raees by leaving a comment on a post saying, "Don't think you'll ever be Mahira Khan so you won't ever get to say no. Don't diss other women in the industry; it reflects poorly on you and your upbringing."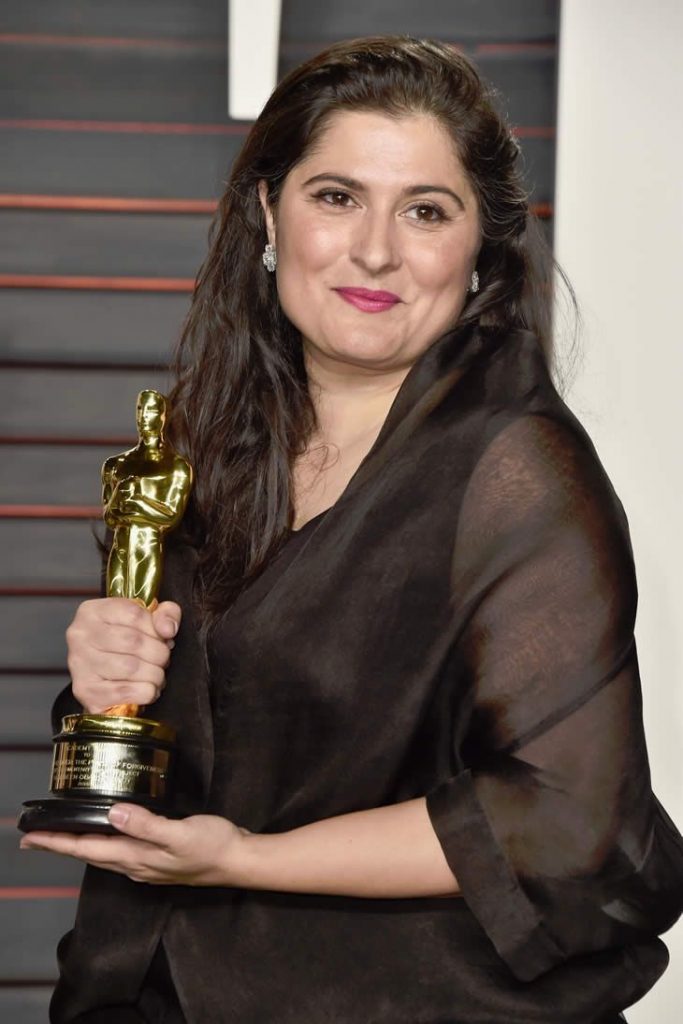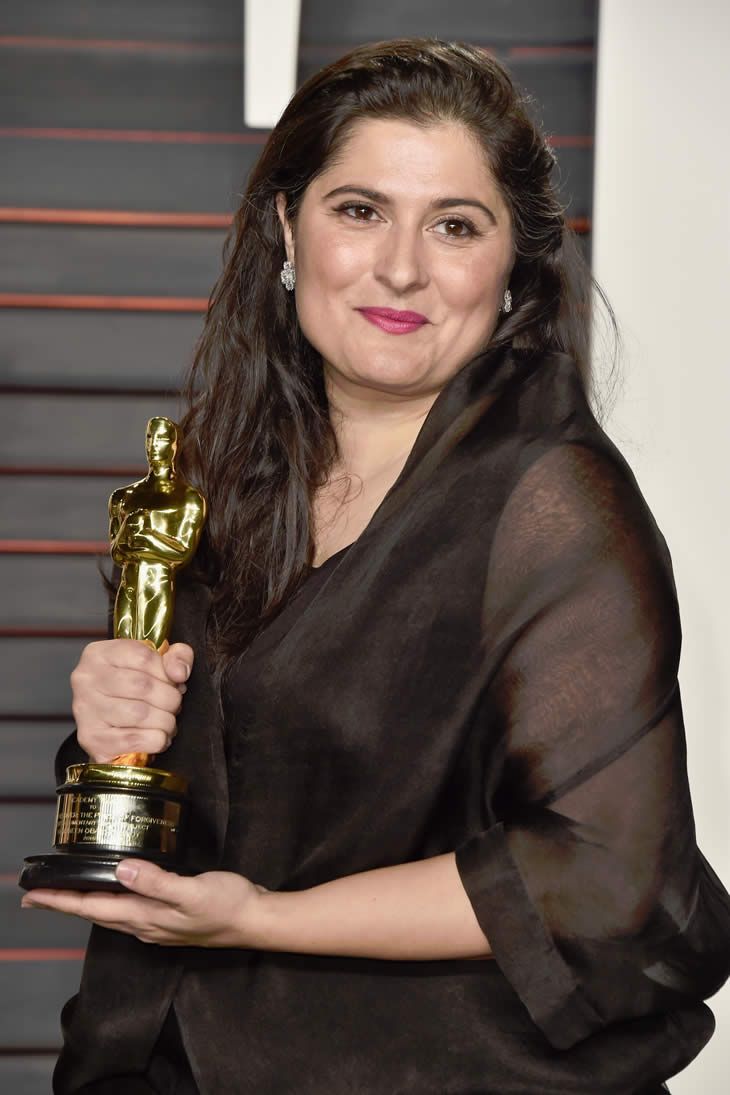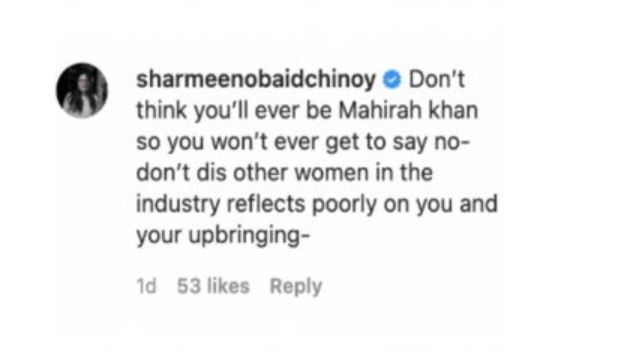 Recently Sonya Hussyn taking to her Instagram story clapped back at Sharmeen Obaid Chinoy who recently commented on her 'upbringing' because of an old interview clip. "I have never aspired to be Mahira. She's excellent and amazing in her own right and I'm on my own journey," says Sonya.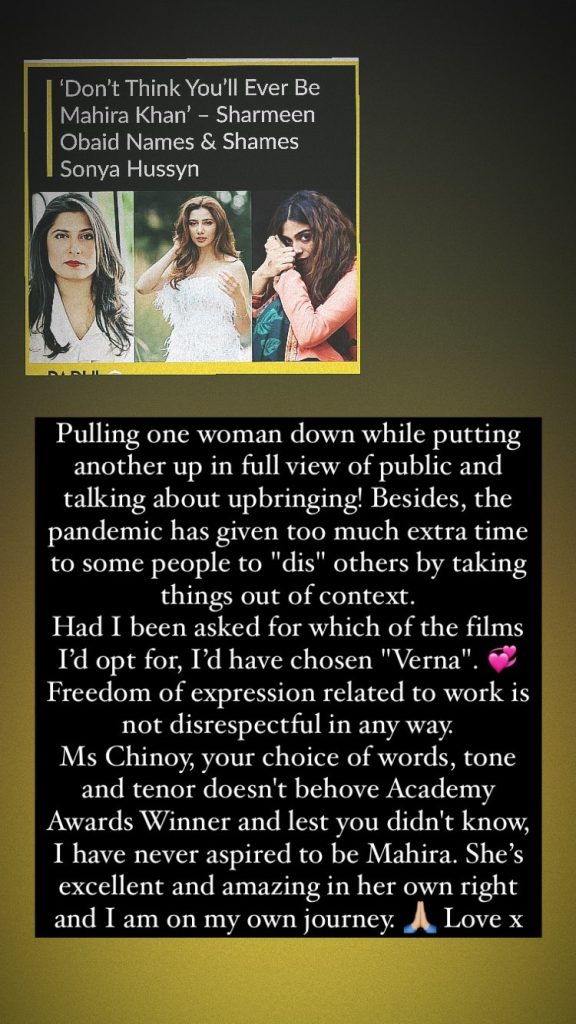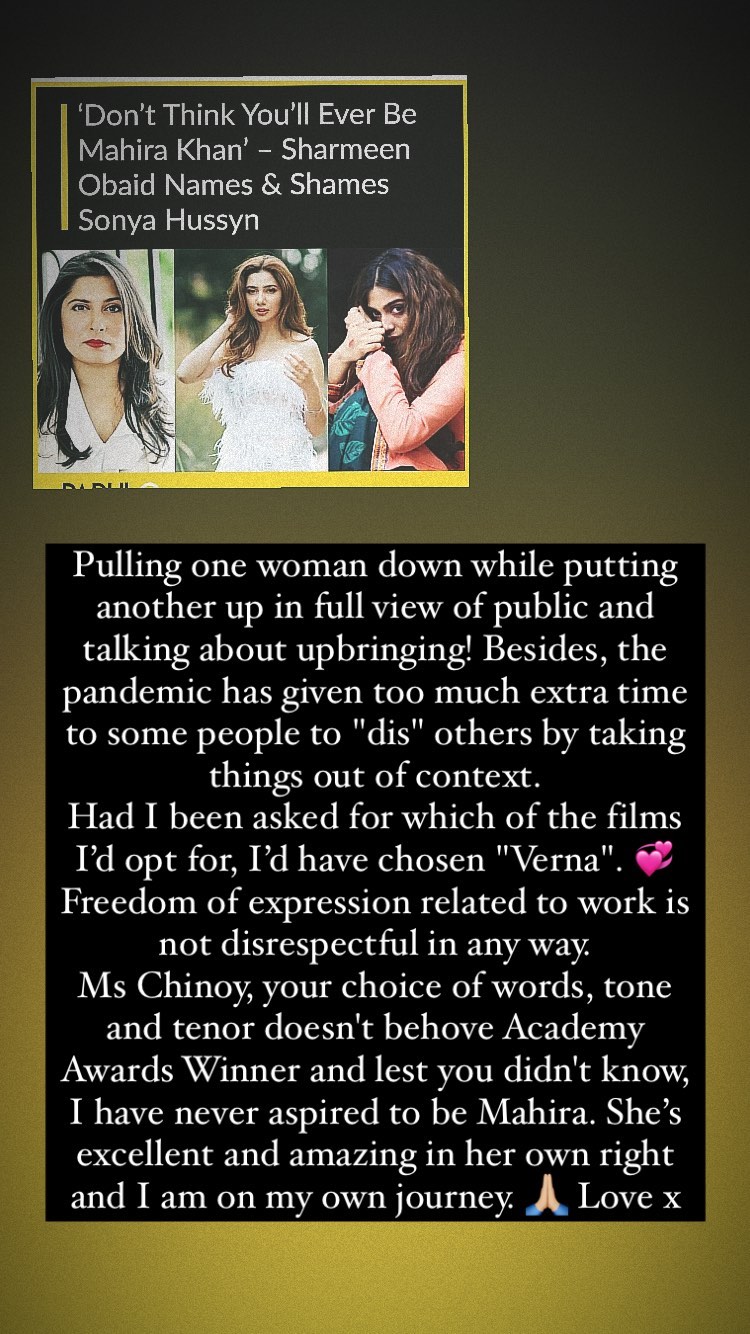 Fans are divided with their opinion on this with some of them supporting Sharmeen and some said that Sonya has just expressed her own opinion and should be not be judged like this. Here we have gathered some public reviews. Check it out!