On the 30th of August, Geo television network's drama Hadsa was banned. The drama was banned for portraying the story of real life rape survivor. According to the real survivor, the drama was hurting her sentiments along with millions of rape survivors. The main lead of the drama Taskeen was played by Hadiqa Kiani. Hadsa is written by Zanjabeel Asim Shah and it is produced by Shazia Wajahat and Wajahat Rauf.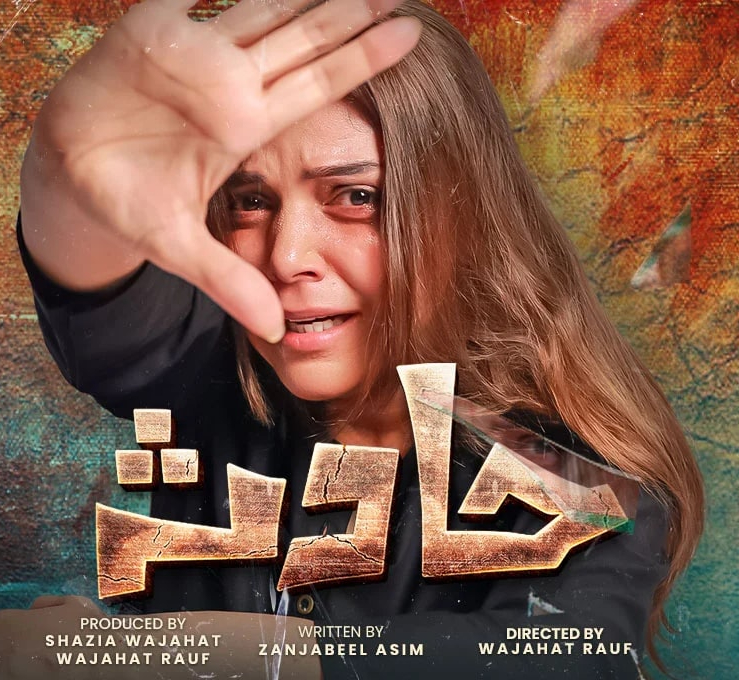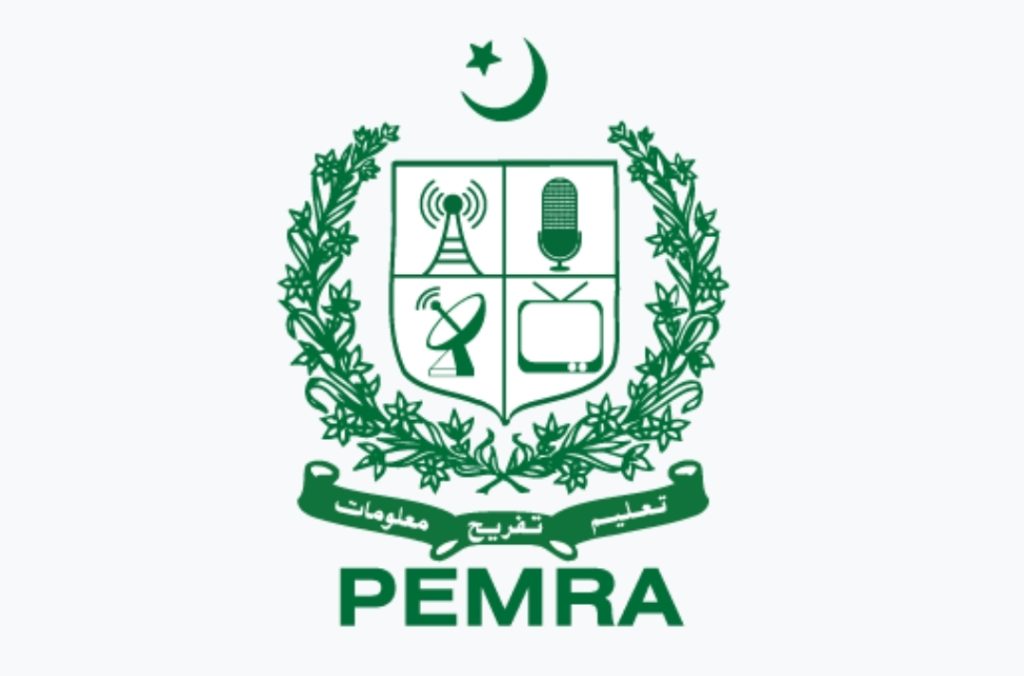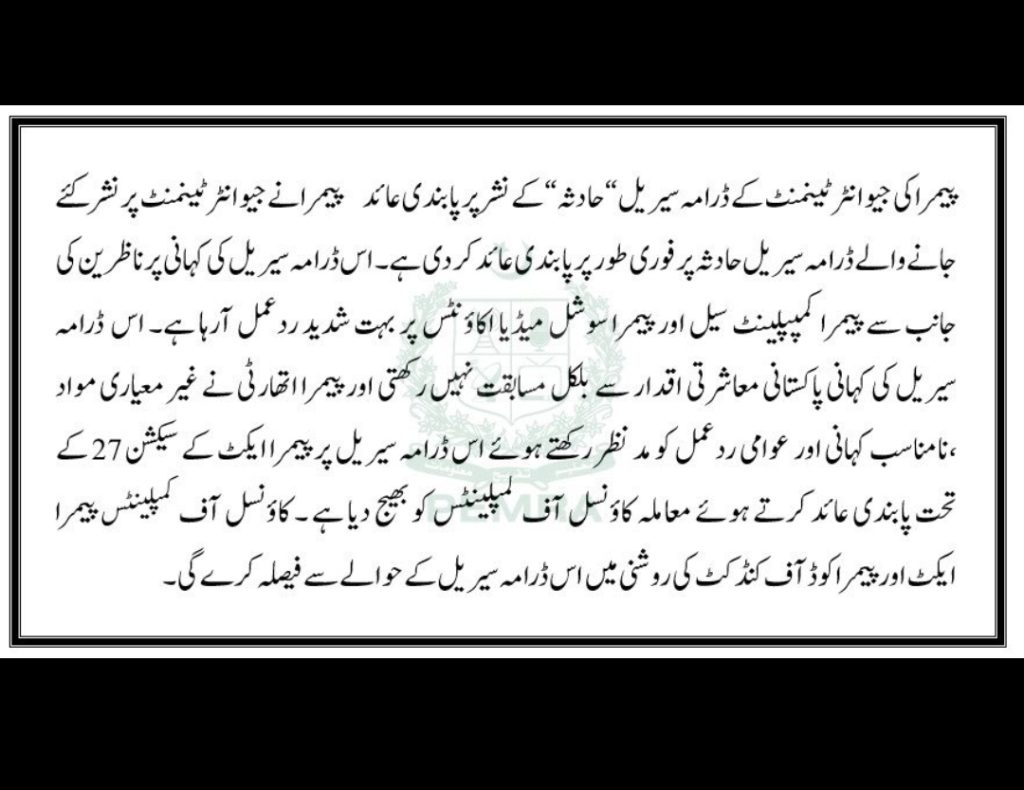 Today, the Islamabad High Court has allowed the makers of Hadsa to showcase their drama on the television. The ace Pakistani television and film producer Wajahat Rauf took the news to Instagram about his banned drama Hadsa. His post reads, "The Honourable Islamabad High Court has allowed our fictional character Taskeen, to tell her inspirational story of getting justice for herself and all other survivors like her. Taskeen's story is about how she became a survivor instead of a victim with resolute struggle for justice. We are grateful that viewers will get to see the story in its entirety". Read the post: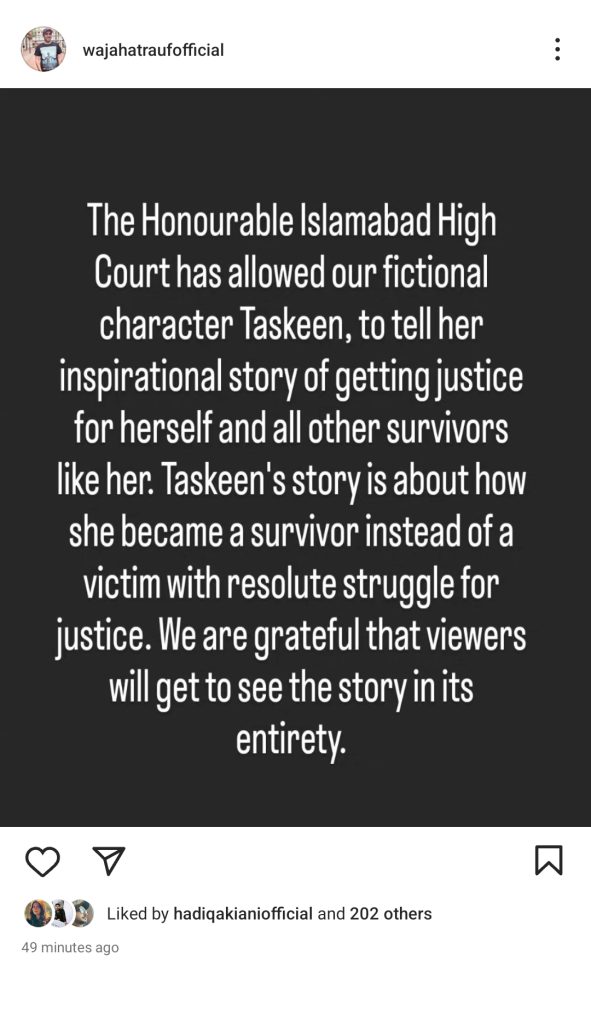 The detailed verdict of Supreme Court says that the drama can be aired without showing the rape scenes. HC stated: "The impugned order dated 30.08.2023, passed by Pemra has been suspended in the light of case law". It further said, "Only the objectionable part should be prohibited from being broadcasted and directed to be suitably modified, and the broadcast or rebroadcast of the complete play or drama must not be prohibited".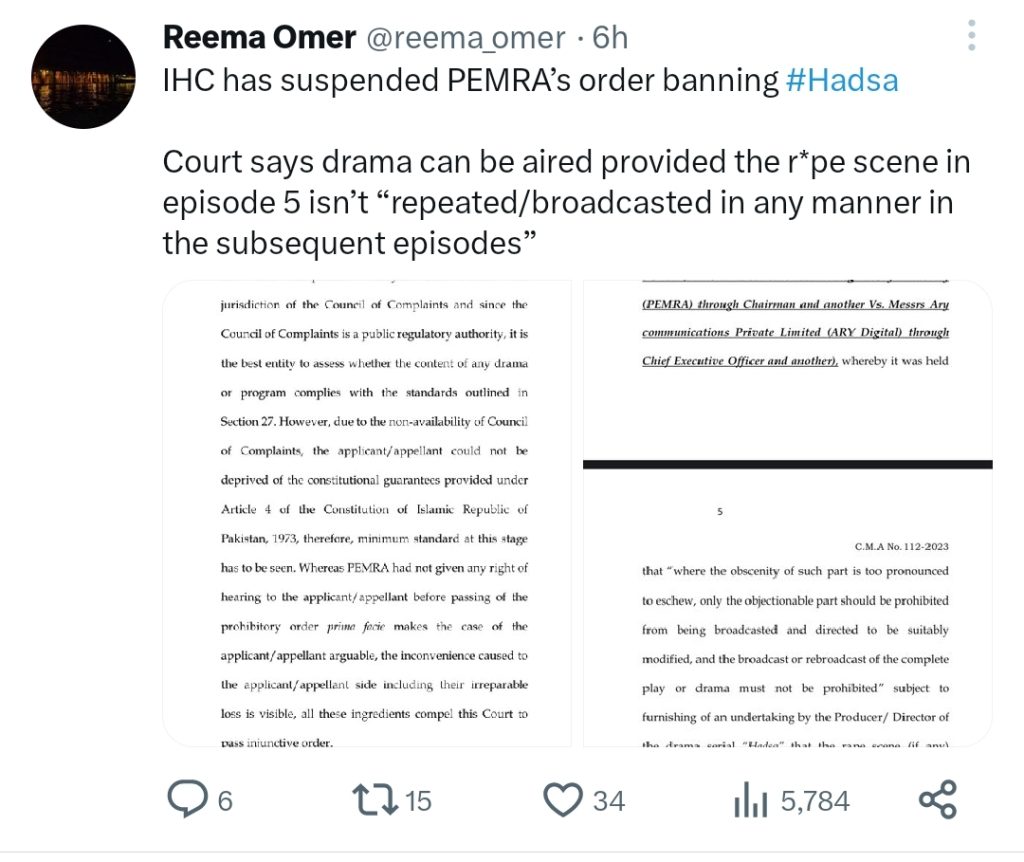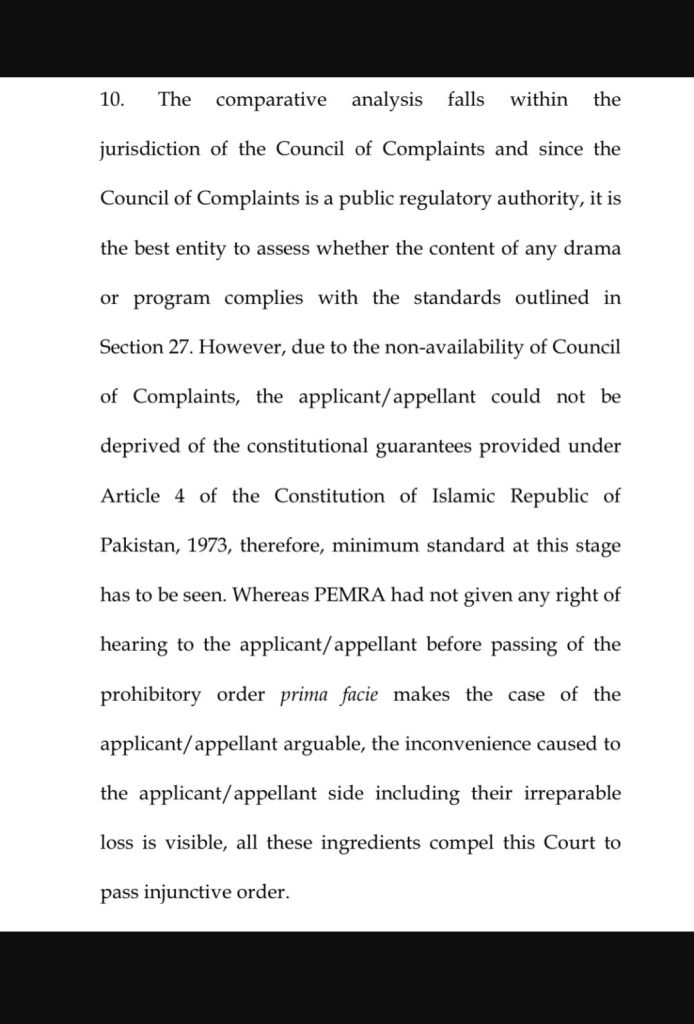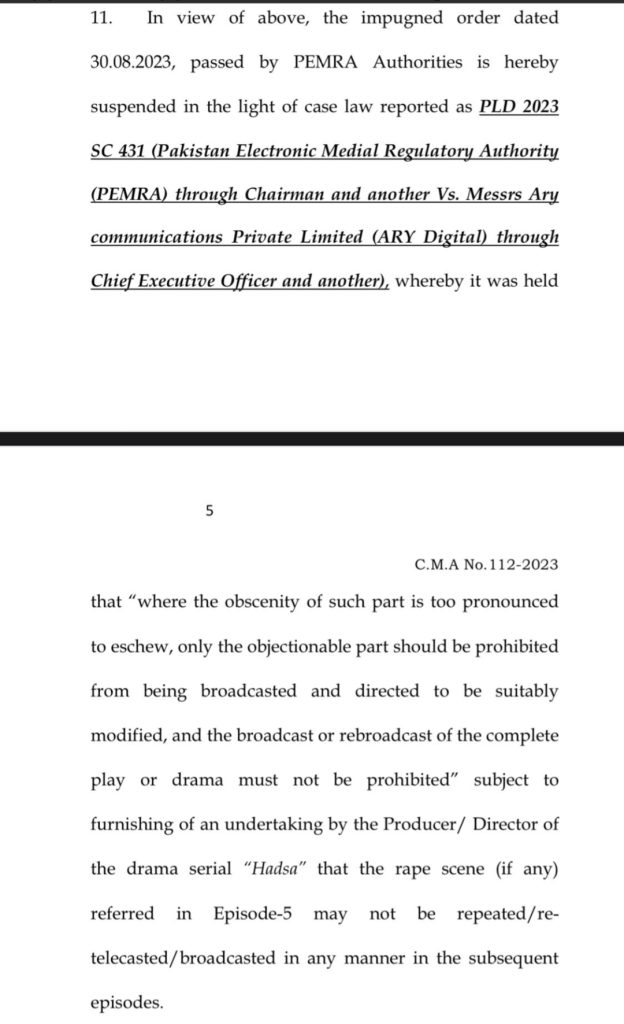 Most of the social media users are not happy with the return of the drama serial Hadsa. They are not agreeing with the decision of the court. Social media users are saying that this drama should never air as it will cause pain to the real life victim. Many users are saying that they could not expect anything else from the makers as they were dying to save their project. A social media user wrote, "Hadiqa Kiani's dramas are always controversial". Another social media user wrote, "Today the justice died in Pakistan.". Many social media users said that they don't agree with the airing of Hadsa if the rape survivor isn't happy. Fans also shamed those social media users who were of the view that the drama should be aired. Few people are okay with the airing of the drama, however, most of the fans are reacting seriously towards the decision. Read more comments: