Sahiba and Rambo are one of the renowned celebrity couple in showbiz industry. Sahiba and Rambo were recently spotted together in GMP Shan-e-Suhoor. Sahiba in her recent interview with Nida Yasir revealed that she always wanted sons, and she's thankful to God for not giving her a daughter. According to Sahiba there is a lot of pressure and not enough freedom for girls to live their own lives, whereas boys can choose how they want to live their life.
Sahiba's video clip started making rounds on social media within no time. The audience was quick enough to respond on Sahiba's recent statement regarding daughters. Many of the netizens bashed Sahiba for her sick mentality, while some of them agreed whatever Sahiba said. Here's what audience had to say!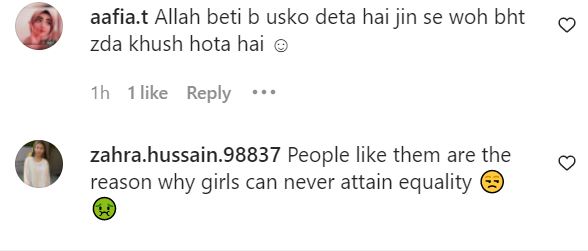 Recently, Sahiba Rambo took to her official Instagram account to clear her statement to the audience regarding daughters, have a look!