Sanam Jung is a popular Pakistani actress who has been working in the drama industry for many years. Currently, Sanam Jung is doing selective projects. The promo of her new and different project with Adeel Hussain is making rounds on social media.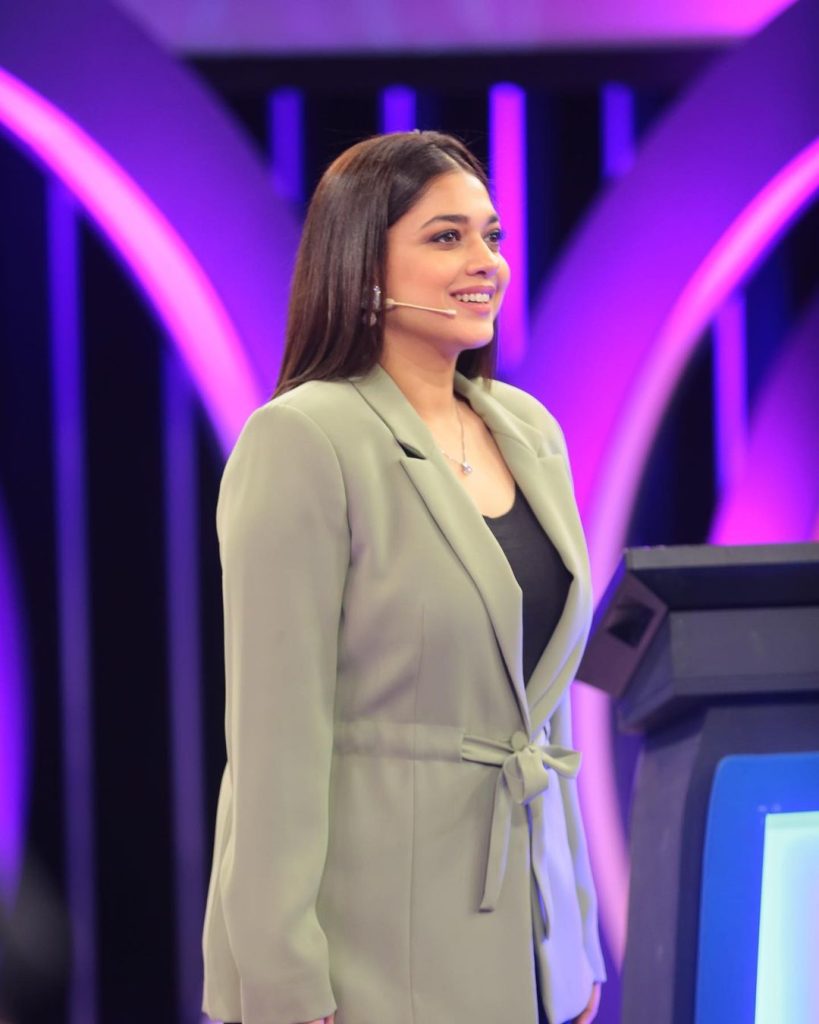 The upcoming drama of Sanam Jung is about an oversized girl 'Mona' who is very casual towards life and her sole purpose in life is to eat, she considers herself as healthy person, Mona has to face a lot of fat shamming as well. Sanam Jung's drama will be airing on HUM TV, the name of the drama is Pyari Mona and she is playing the role of an overweight girl. The drama focuses on the problems of people with heavy weight.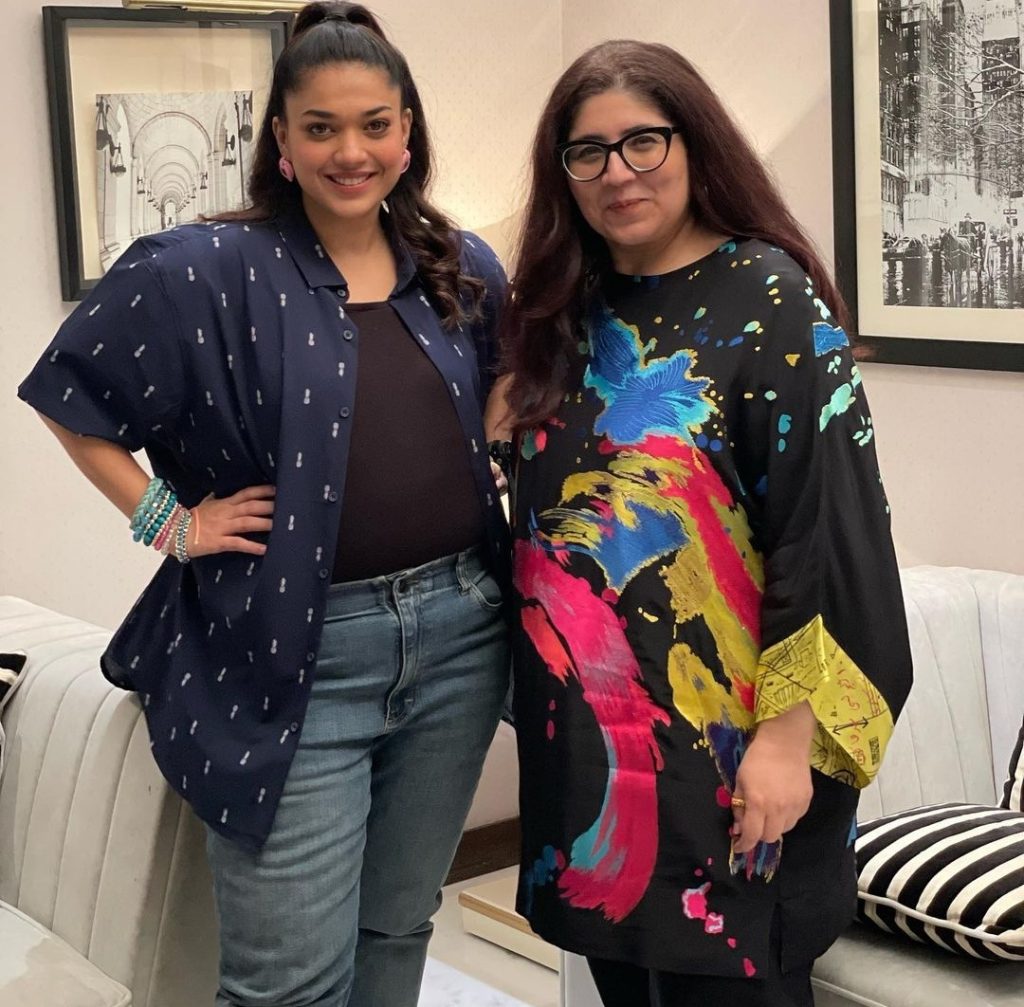 Recently, Amna Isani took Sanam Jung's interview and gave a peek into her character in Pyari Mona. In the interview with Amna, Sanam Jung also opened up about wearing a fat suit to make herself look like an oversized girl which has no acceptance in society. Here is the post ;
Well, netizens didn't like the fact that the Pakistani media industry didn't even have a single oversized actress because it is considered to be a taboo in Pakistan to show an oversized girl as the main lead actress who can inspire many people. They said that the oversized women are often shown in Pakistani dramas for trolling purposes. Many girls said that they are finding it derogatory that an actor had to wear a fat suit in order to look fat. They suggested that the team could cast Faiza Saleem. A fan said that Pyari Mona is 'Oye MOti' part 2. Here are the comments under the post shared by Amna Isani. Read the comments: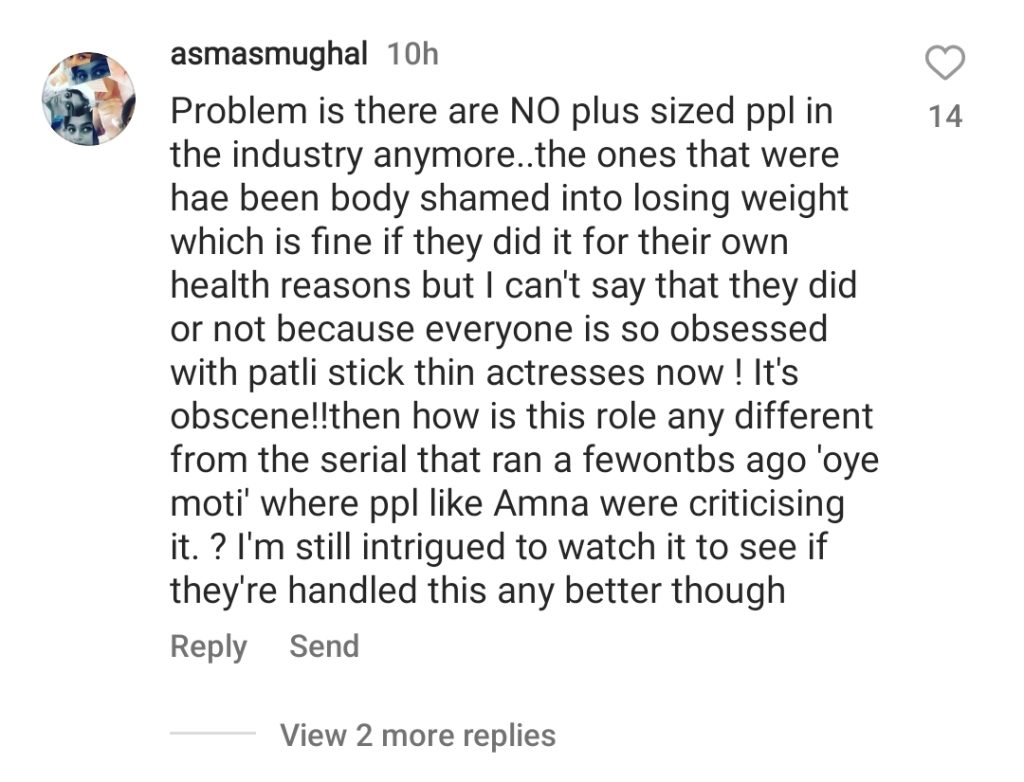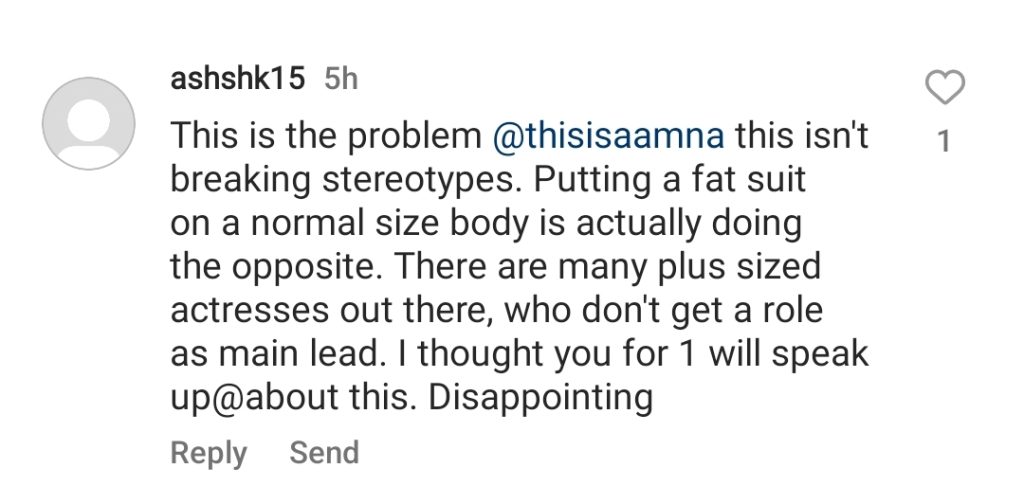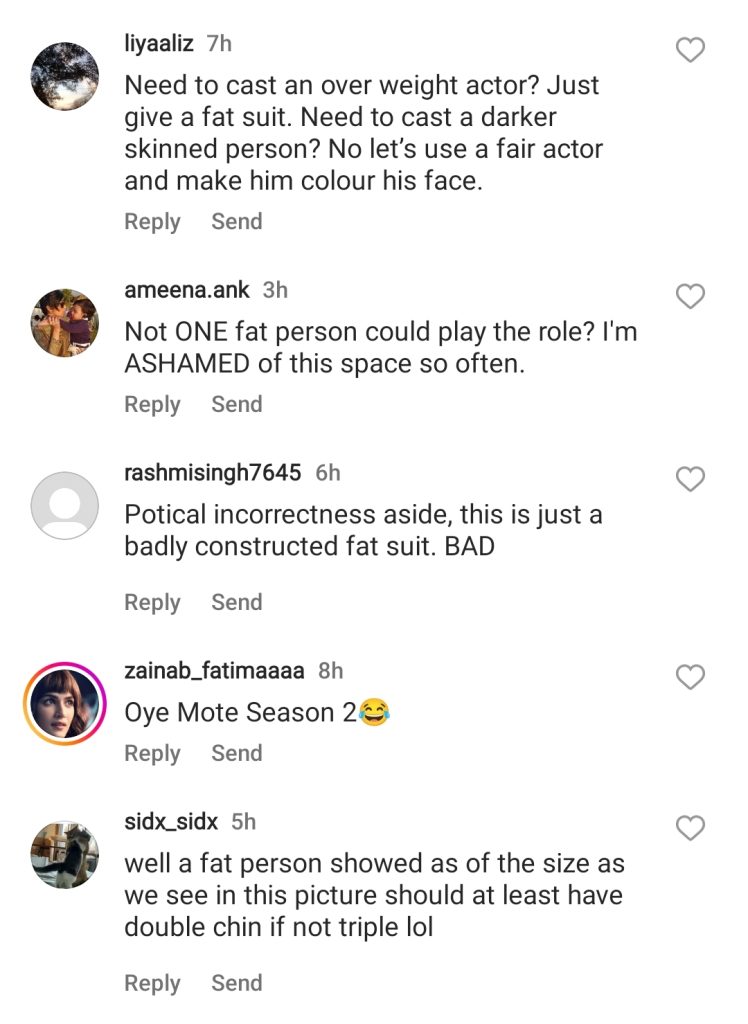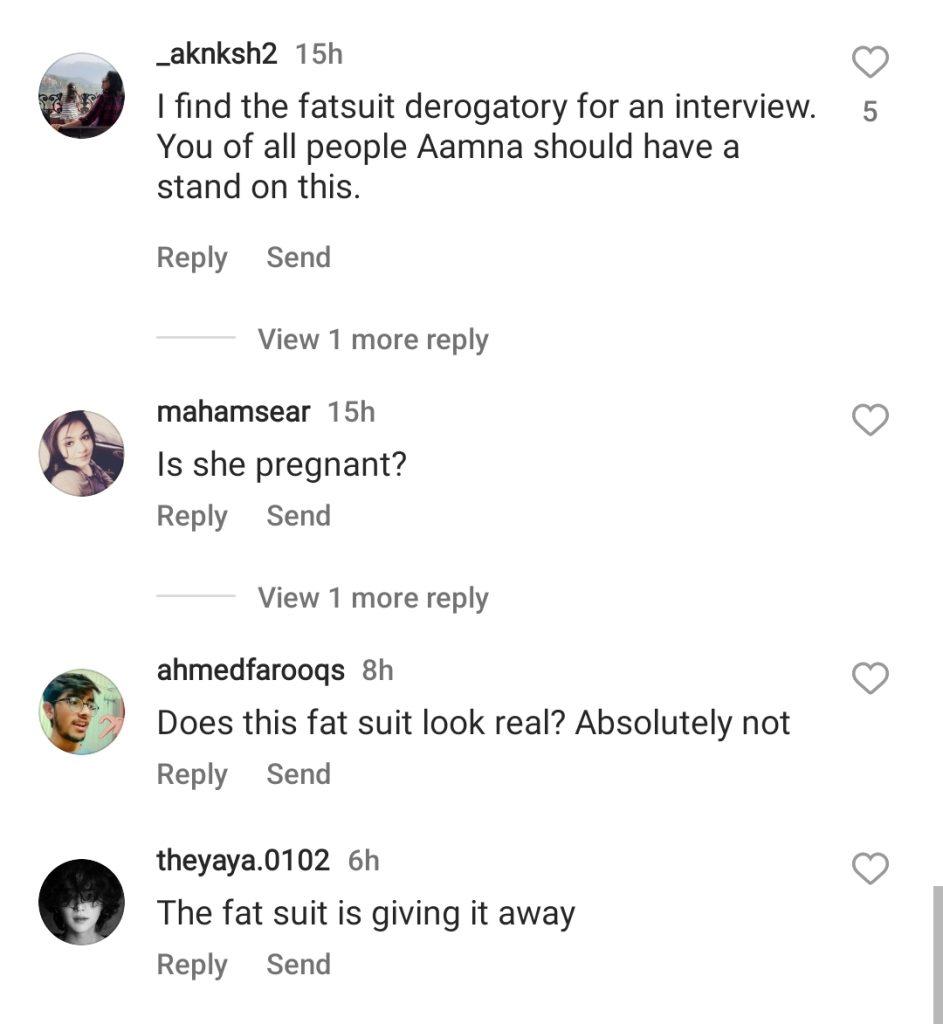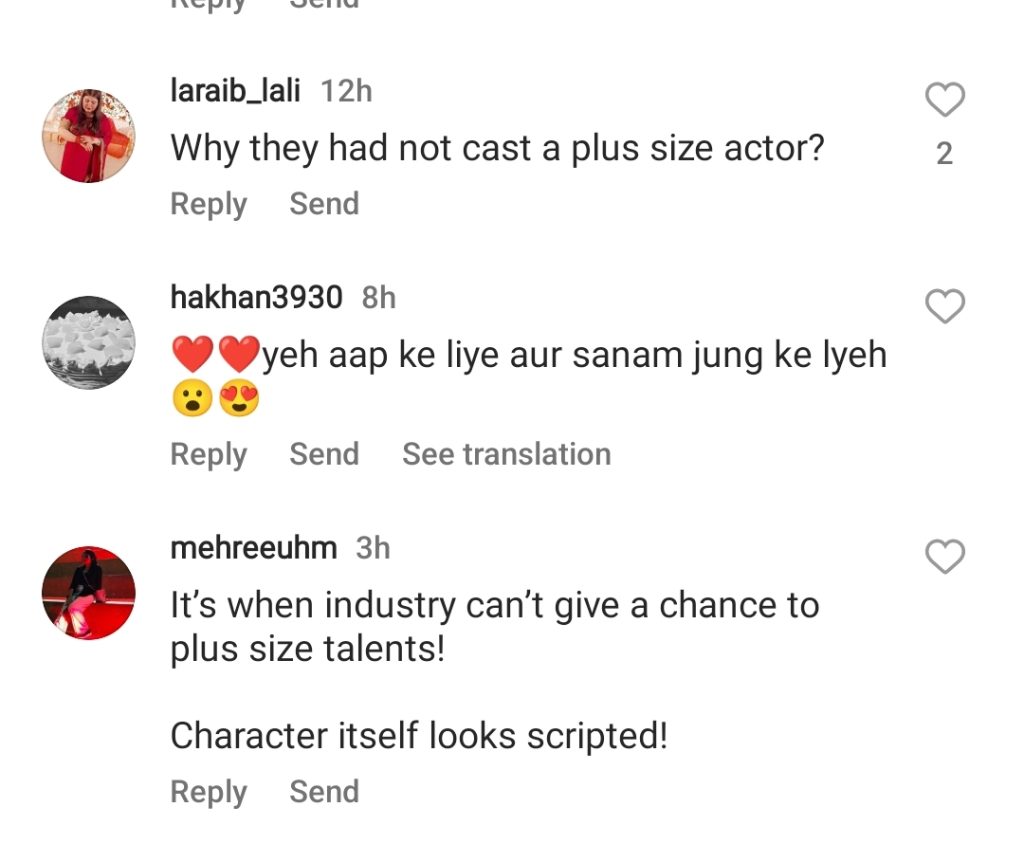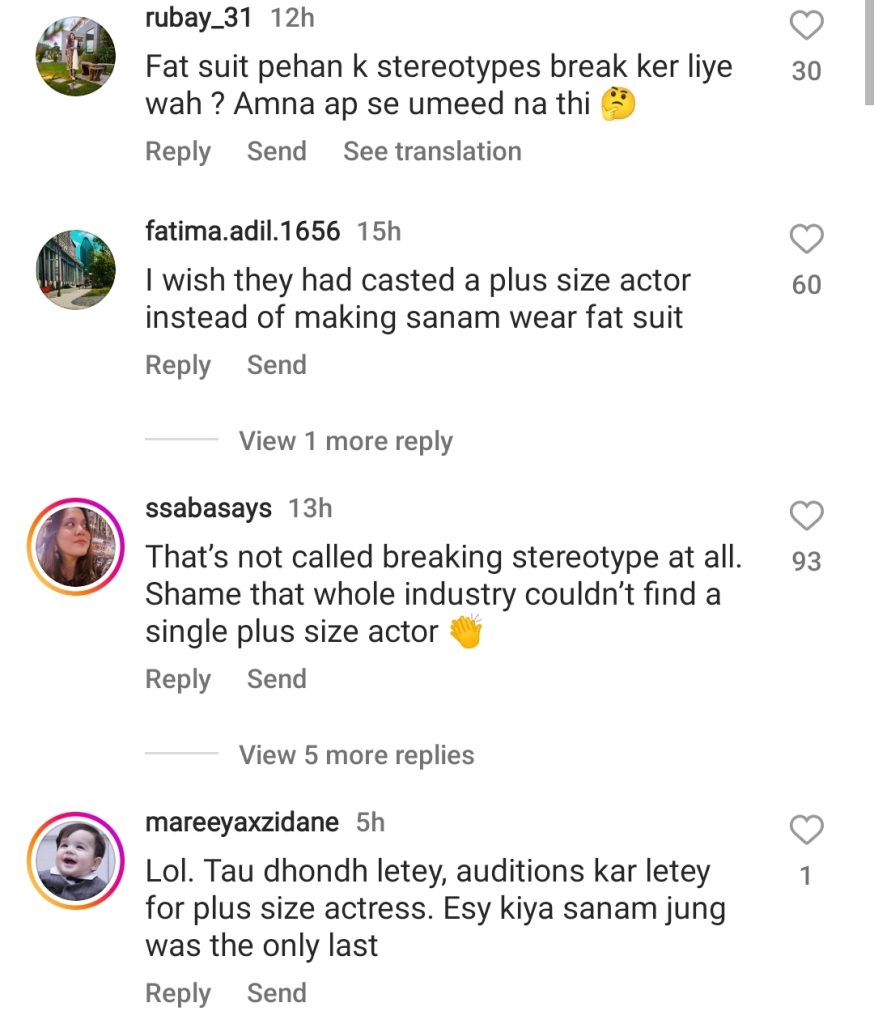 Did you like her fake look as an oversized girl? Do let us know!