Nadia Hussain is a gorgeous model, talented actress and a genius entrepreneur, she is popular because of her bold and beautiful personality. The model and actress remains in news because of her controversial statements and bold dressing.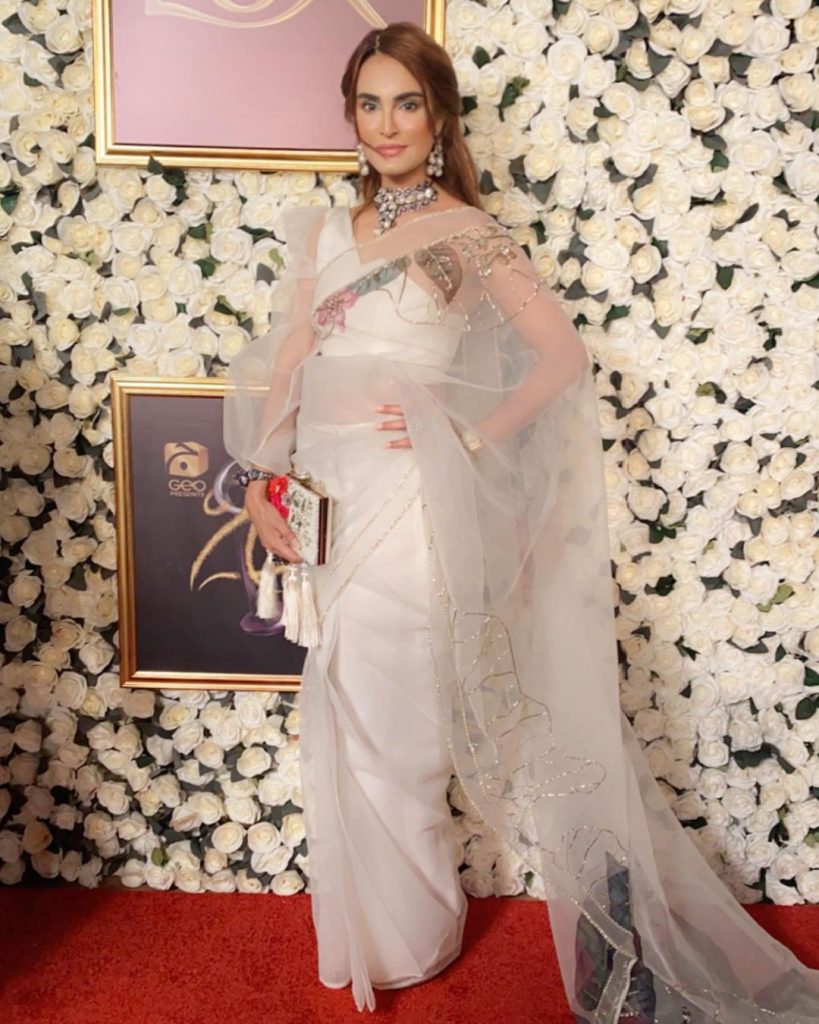 Recently, the actress is again news because of wearing an unusual outfit, she is wearing a beautiful blue gown along with a skin colored bottom. The gown was pretty but her pants ignited public criticism. Nadia was wearing a skin toned touser and it had a stretchable fit, it was skinfit too.
Right after seeing the outfit public showed the displeasure and they disaprroved it. They said that her weird pants were looking awful and actually gave the idea that she's wearing nothing. They said that it is the worst outfit chosen by such a sane model. Public also said that she does all these things on purpose and she also knows that such acts create buzz on social media. A few fans said that she has gone mad. They said that celebrities can go to any low. They actually bad mouthed her and said that such celebs need to be unfollowed as soon as possible. A few fans loved her outfit too. Here are comments of the public on her outfit.