It is nothing new in the showbiz industry that as an actor grows, the rumors attached to him too progress and one of the recent victims of the old story is Pakistani singer Rahat Fateh Ali Khan. If you are a keen social media follower and keeps a track of latest showbiz happenings, you must have come across the tale of Rahat Fateh Ali's second marriage with his old friend Falak who happens to be a non-commercial model. The news was first seen in the Times of India and since then rumors had been spreading about the singer.
We preferred not to touch this sensitive topic before receiving confirmations from resources but before we could conclude the response, Khan has openly denied the news and has called it as an attempt to destroy his career in India by getting a bad name to his popularity. While talking on the issue with Duniya News, Rahat Fateh Ali Khan has said that it is more like a conspiracy against the Pakistani artists and as he is about to release his album in India, such rumors are been raised on large  forums to stop him from his mission.
Watch Video here:
He further refused that he do not know any model and is leading a happily married life with wife and children. Rahat is married to the daughter of the great legendary singer of the subcontinent, Nusrat Fateh Ali Khan and have two daughters and a son out of this marriage.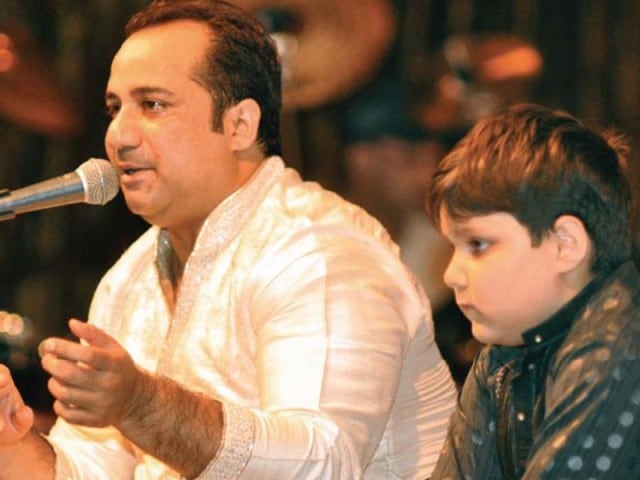 All for now, share your views please,
Blessings
Nida Zaidi