"There is no power on Earth that can undo Pakistan" this statement from our Quaid-e-Azam Muhammad Ali Jinnah contains a deep meaning. It is not a simple statement but a message for all those who wants to cast evil eyes on our beloved country. For sure this country came in to existence after immense sacrifice and Quaid-e-Azam had a strong believe that this country will remain on the map till Day of Resurrection.
Pondering over 68 years of Independence Pakistan had mostly remained in a state of war; still today our armed forces are giving sacrifice to eliminate terrorism from the country setting a beacon of light for new generations. The war of 6th September 1965 against India marks among the most prominent event in the archives of Pakistan History. It was the day when our armed forces heroically hindered India's attempt to enter into Pakistan. During the 17 days of war the whole nation and politicians were stood with armed forces as one unit leaving all their differences aside showing a perfect demonstration of Unity, Faith and Discipline.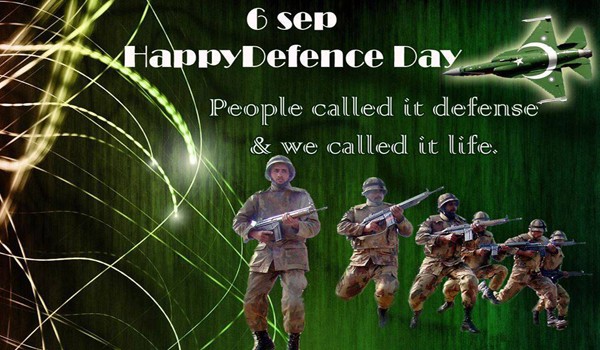 On 6th September 1965 India launched attack on Pakistan without any warning thereby violating the international laws. When Indian troops attacked Pakistan at Waagah Border, Indian Army chief was so confident in defeating our armed forces that he announced peg of Whiskey at Lahore Gymkhana, by the help of Almighty ALLAH our army with the help of Air Force attack rolled them back. Two days later India attacked Sialkot border with heavy tanks which was also the second largest tank battle after World War 1. It was a hard fought battle which resulted in many casualties from both side but with the help of nation, our armed forces finally defeated Indian troops and the war came to an end after both countries signed peace agreement in Tashkent.
After the war of 1965 Pakistan emerged as a very powerful country and proud nation with strong believe and complete faith on its Armed forces. Every year on 6th September Pakistan pays homage to the martyrs who laid down their lives in 1965 to defend our beloved from enemies especially to Army officers like Major Raja Aziz Bhatti Shaheed. Pakistan armed forces is continuously enhancing its combat facilities and today we are equipped with Fighter jets like JF Thunders, Al-Khalid tanks and influential Ballistic missiles like Hataf and Shaheen and today we are also 3rd most dangerous Atomic Power.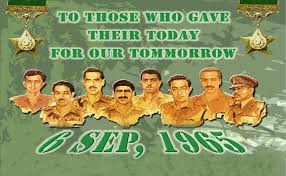 Though we have complete believe on our armed forces and intelligence agencies, but still our nation is not united and we need to sort out our internal affairs. The Pseudo intellectuals and pro-Indian celebrities should be thrown out of country at once who don't dare to utter a single word when Anti-Pakistani statements are issued from India but express their idiocy and stupidity against those Pakistanis who give rejoinders to Indian statements. This is the sole reason that gives our enemies a chance to create panic in the country. Our armed forces are still determined to make this country completely peaceful but we have to eliminate extremism from ourselves and help this country to progress economically well.
6th September should be celebrated as a day of thanksgiving. We should pray to ALLAH for strength and safety for our country and continue our support for Army and intelligence agencies, who are giving sacrifices every day to protect our sacred land.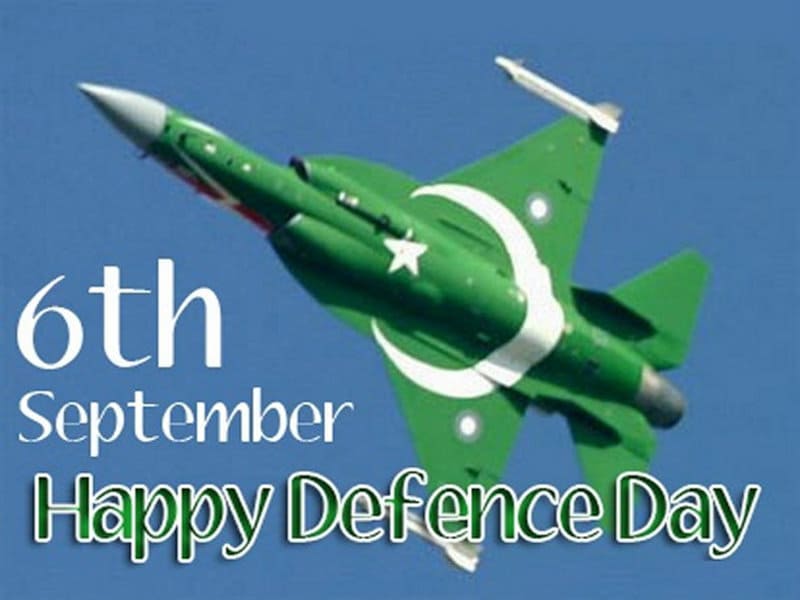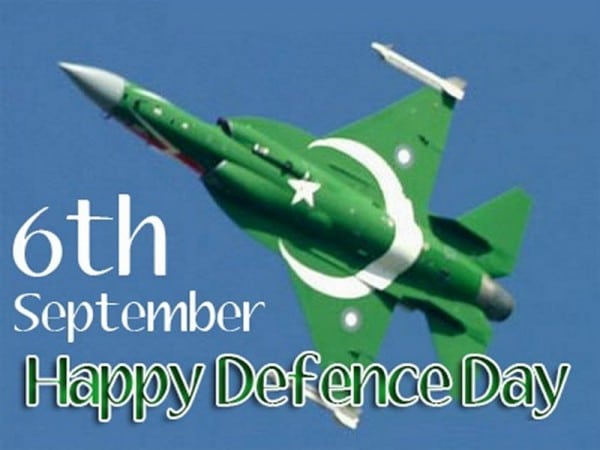 In the end I am sharing some of my favourite Defence Day songs.

"Aye Watan Ke Sajeele Jawano" By: Amanat Ali in… by hafeezna