Resham to participate in relief work for IDP's of North Waziristan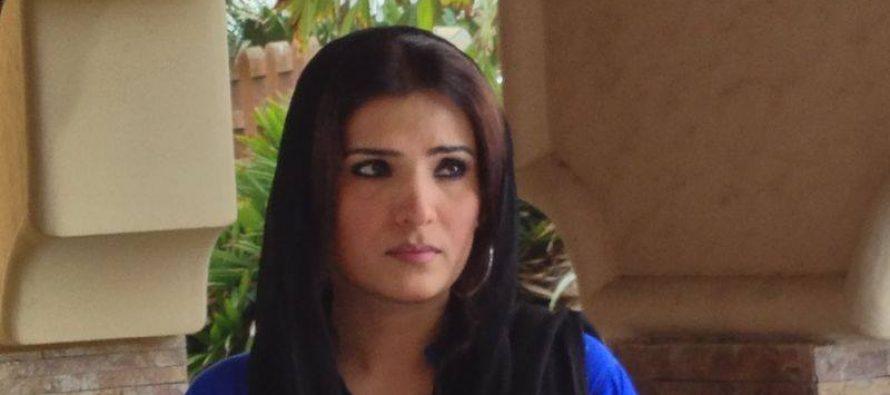 Our artists fraternity has always been in fore run whenever required for any noble cause. Whether its Shaukat Khanum, Drought of 1998, Earthquake of 2005 or Floods of 2010. Recently the Internally displaced persons from North Wazirsitan, who have migrated so their area can be cleared from militants and terrorists. All these IDP's require utmost support from rest of areas of Pakistan. As always, other areas are generously suppoting and donating for them.
Resham has always been active in social work and every year in Ramazan she arranges funds for needy workers of film industry. This year she is arranging two trucks of equipment for the IDP's of North Waziristan. Resham also urged the need to address the needs of IDP's on priority basis.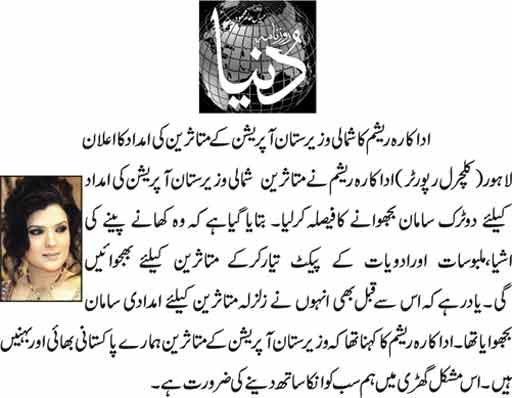 Rashid Nazir Ali
---