Rohail Hyatt is a big name of music in our country. He was part of famous music band Vital Signs, and in recent times produced six seasons of Coke Studio. Rohail was not part of seventh season of Coke Studio, which led to many speculations.
In this interview with BBC Urdu's host Fifi Haroon, Rohail reveals the actual story behind absence of season seven of Coke Studio. Rohail also tells about his personal life, future plans and experiences especially related to Coke Studio.
Audio courtesy of BBC Urdu radio daily program Sairbeen aired on 8th February 2015.
https://vimeo.com/119053544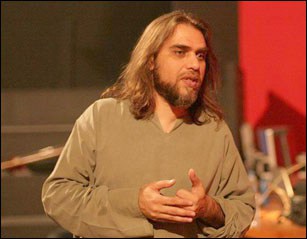 Rashid Nazir Ali