Canadian traveller Rosie Gabrielle is back in Pakistan to explore the country. On her last visit to Pakistan, she explored many areas on her bike and announced that she reverted to Islam.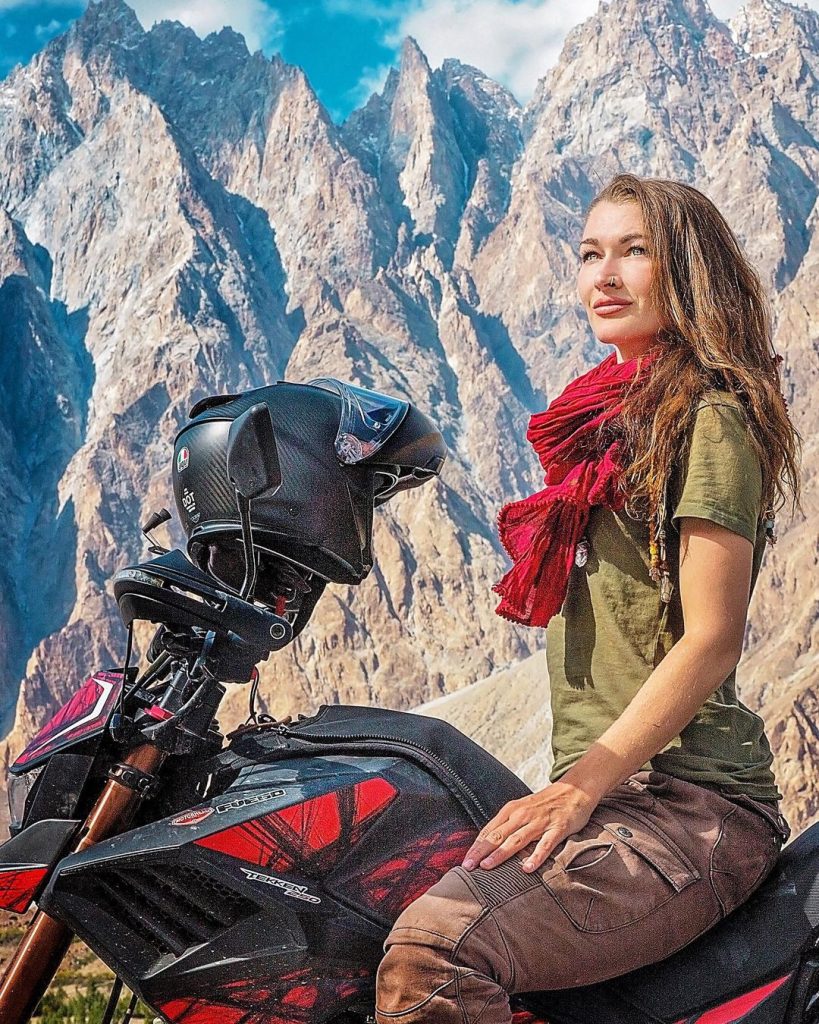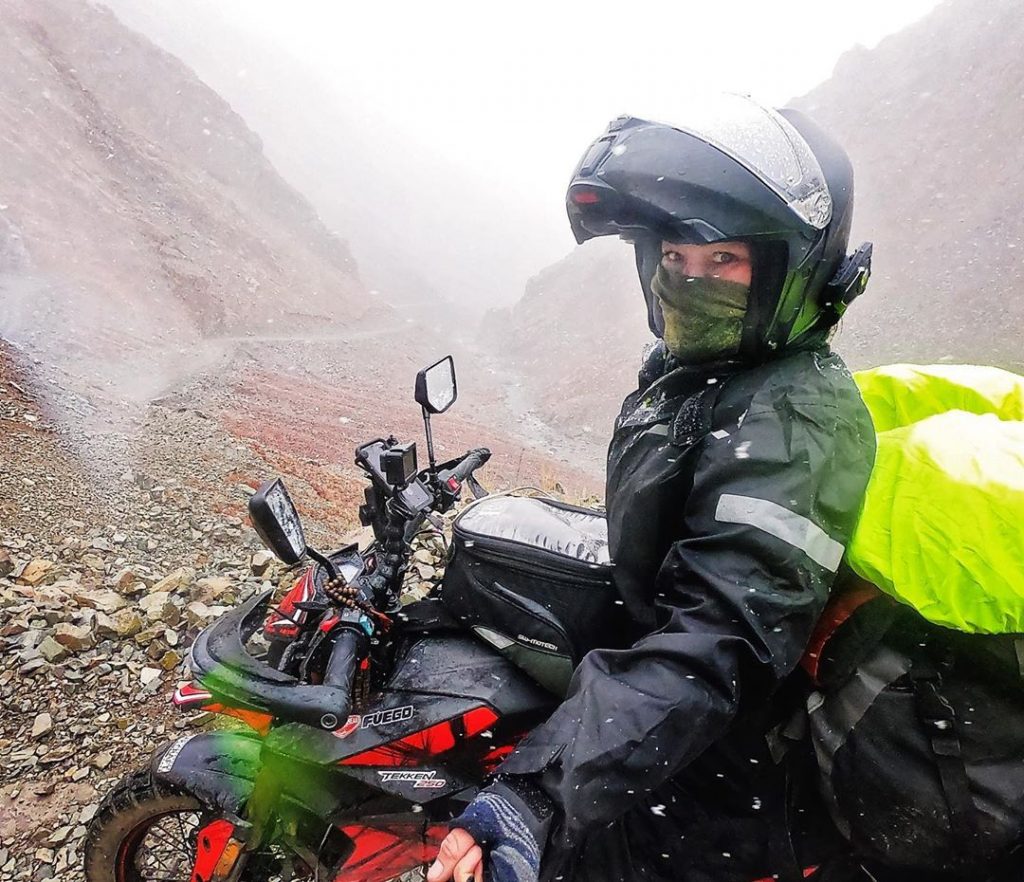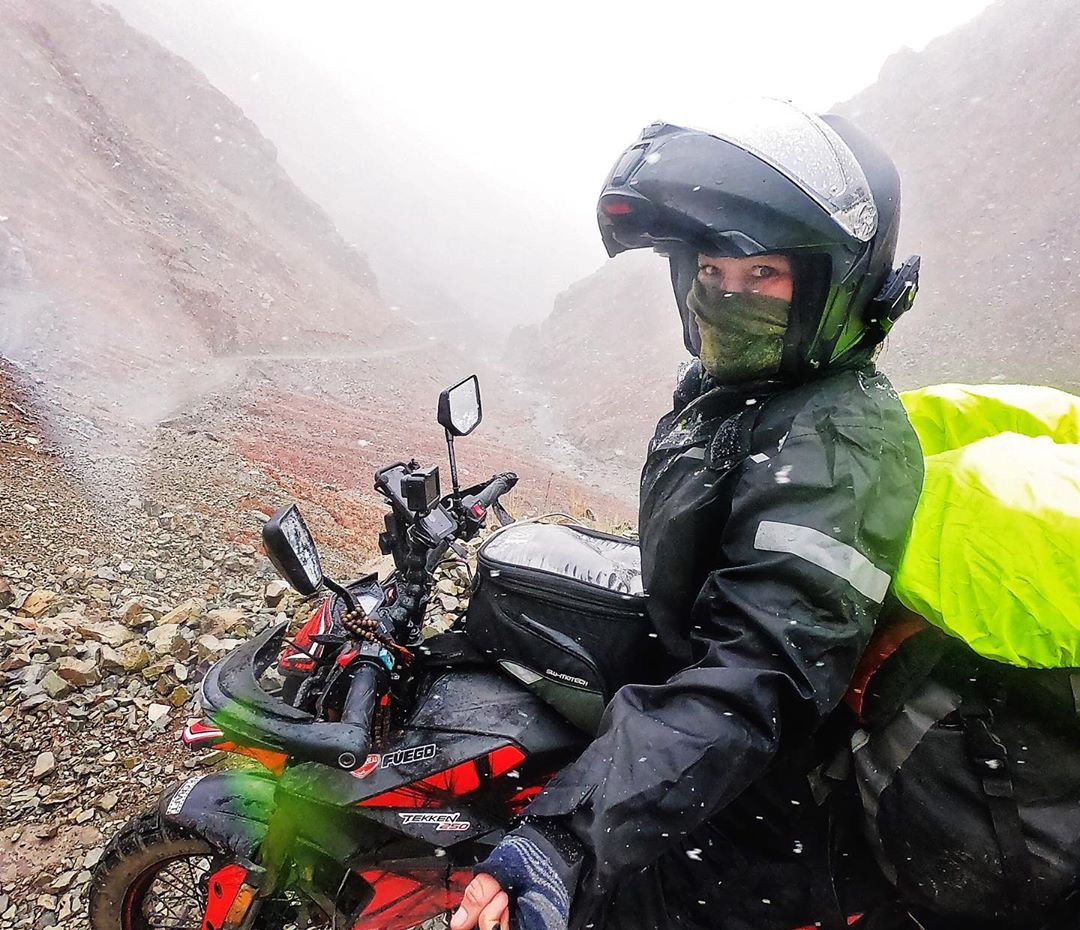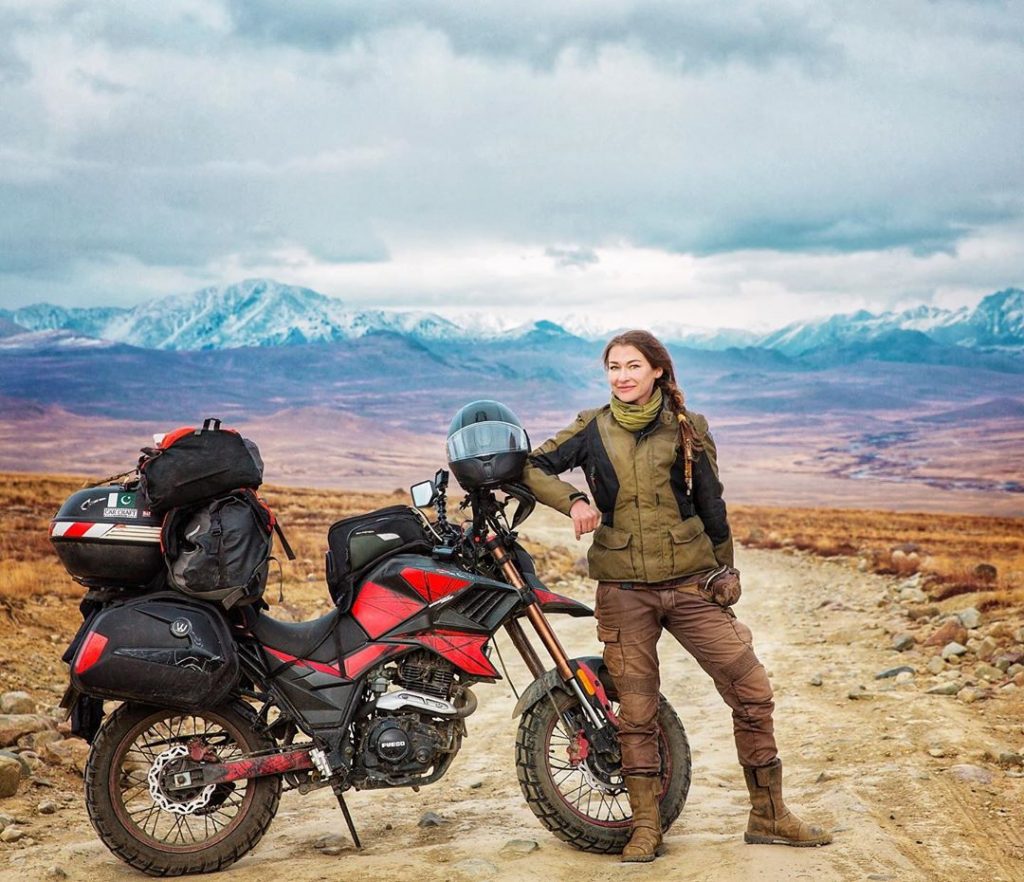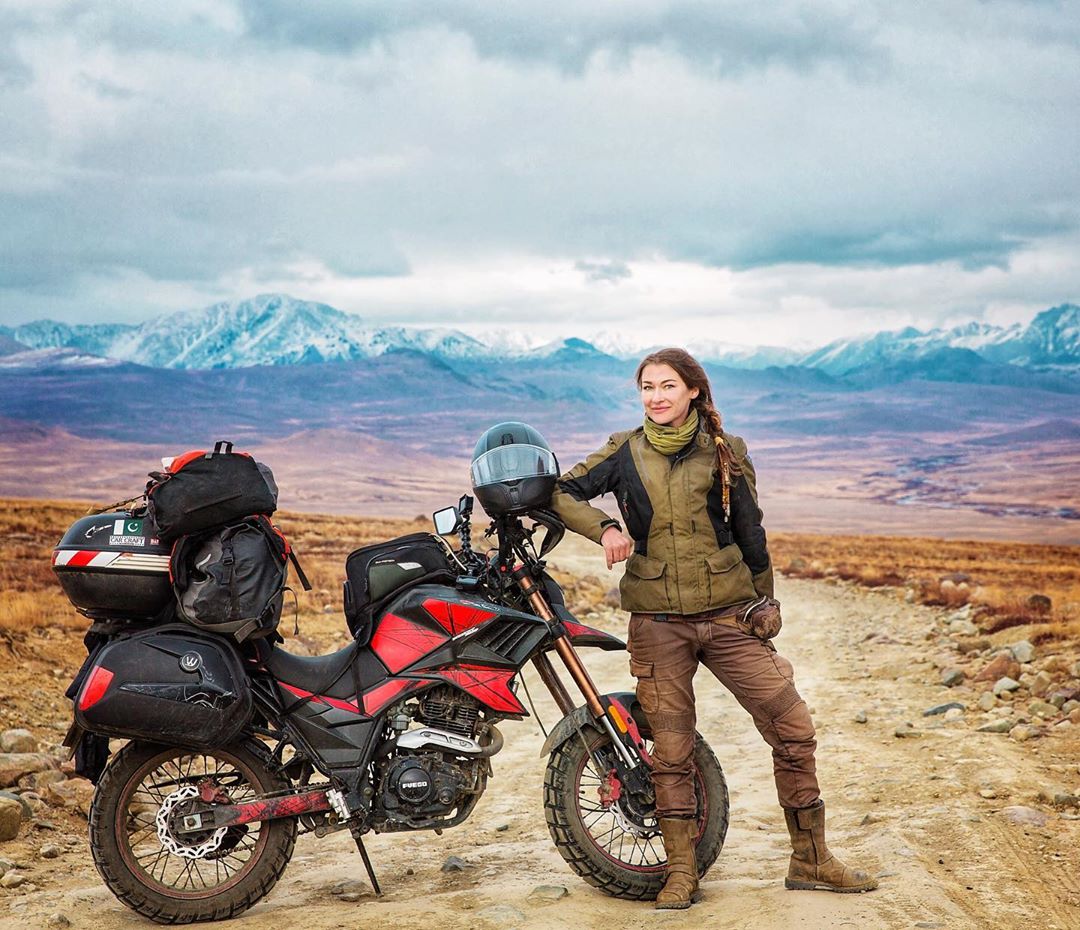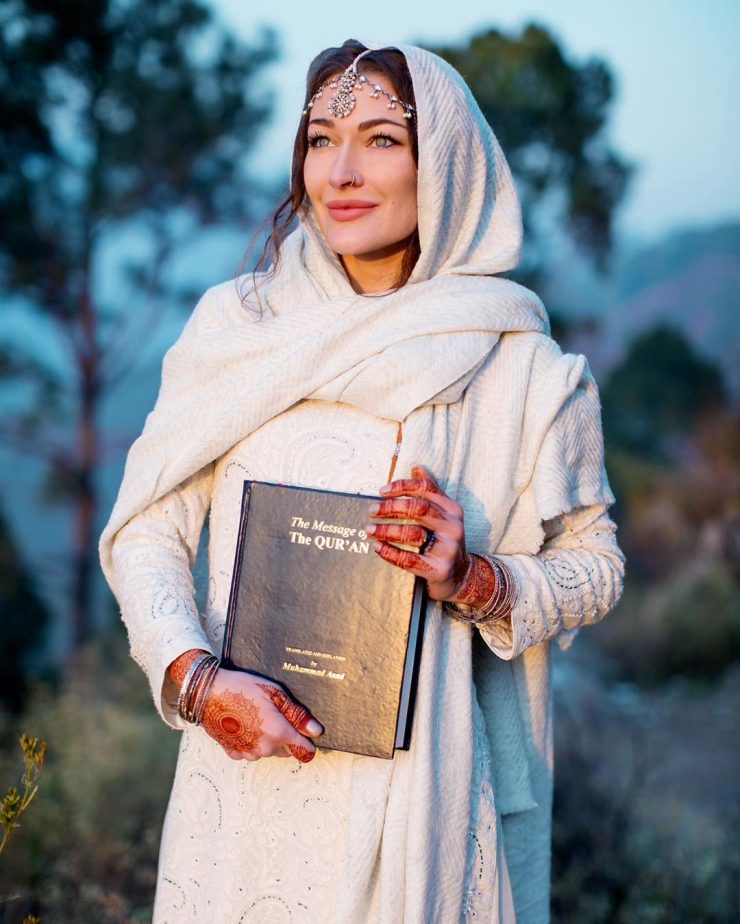 Well again, she posted a picture with her dog in which the dog is wearing a Pakistani flag on his neck. Rosie Gabrielle, wrote, "I'm BAAAAAACK !!!!!!! SURPRISE! it seems I loved Pakistan so much, I had to return But this time, instead of traveling across the country, I've decided to base myself here Indefinitely! And this time I didn't come alone, I brought my sweet little angel boy @winston.sirchill  Who is equally excited to be here and have some new adventures with mum!"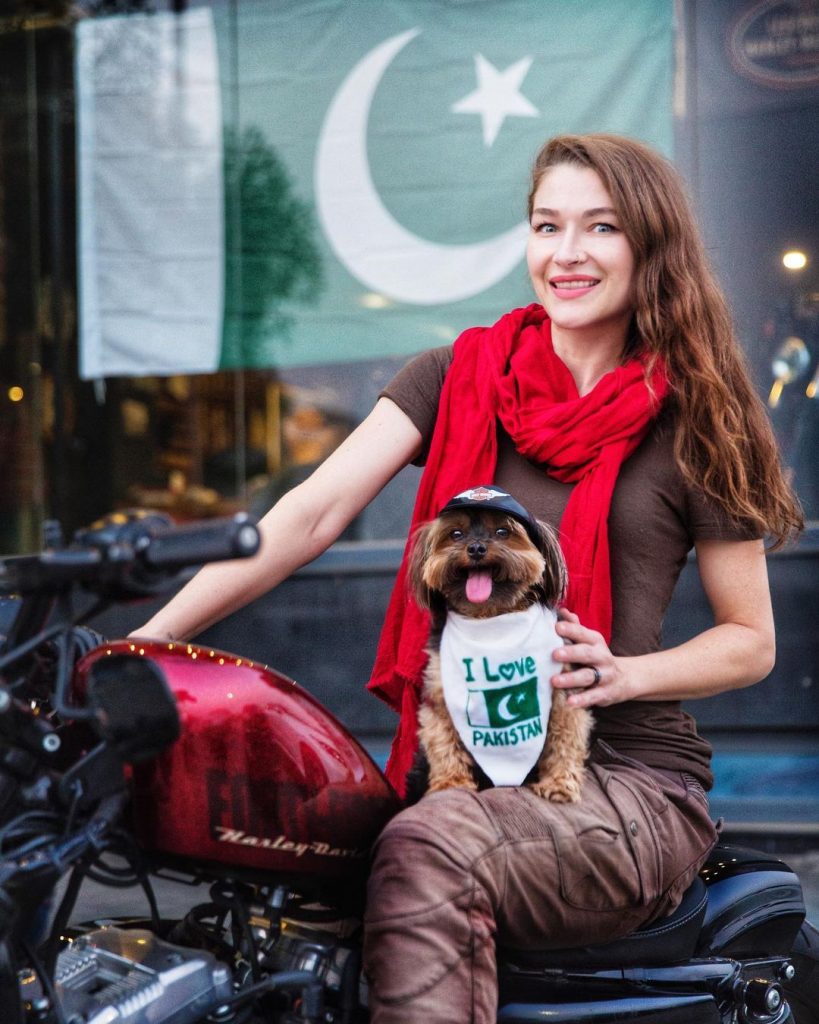 Her picture with dog wearing Pakistani flag received severe criticism from the Pakistanis and they called her out for disrespecting and hurting sentiments which are attached with the flag.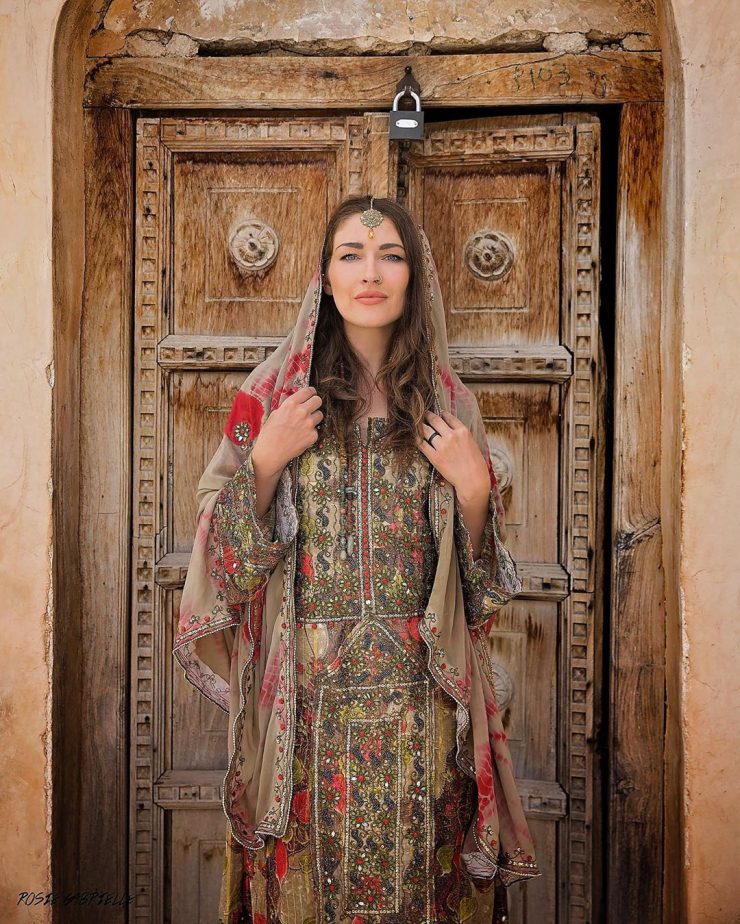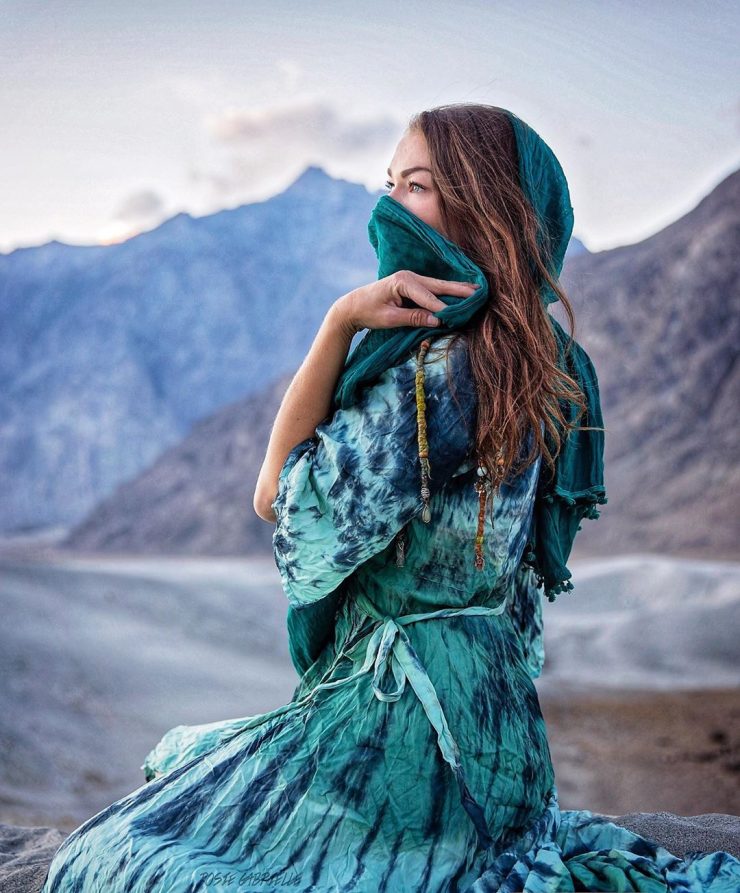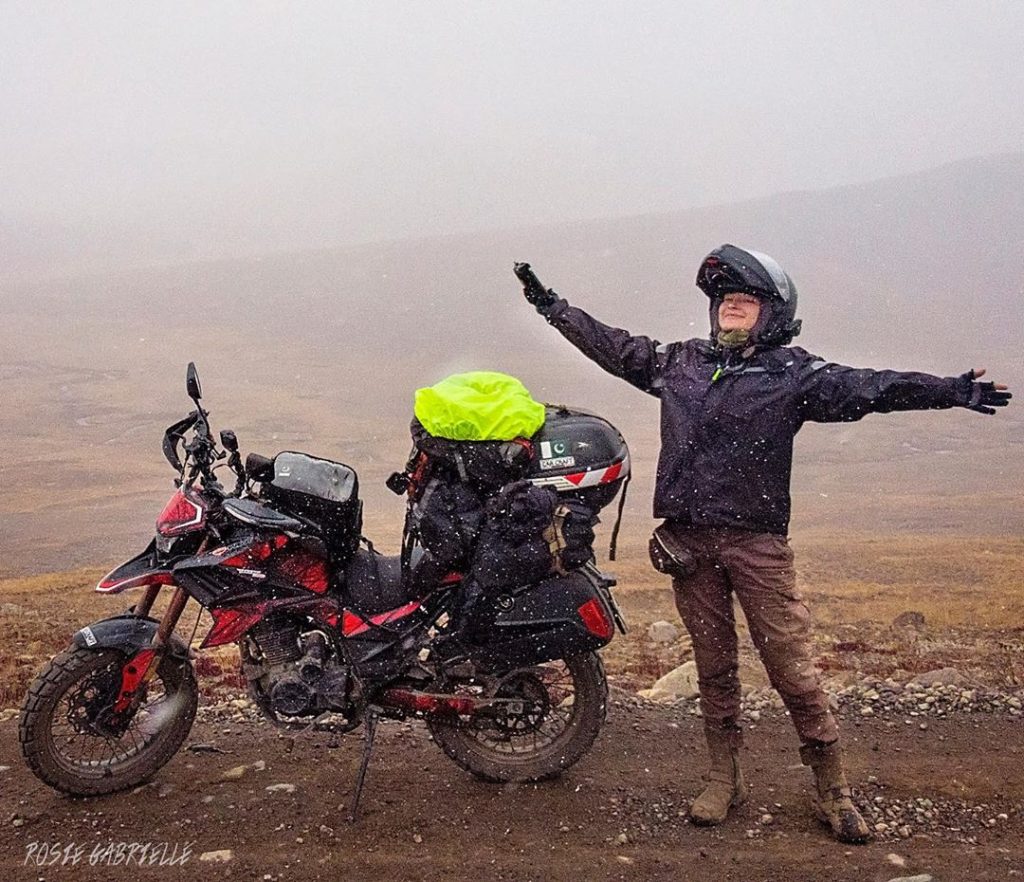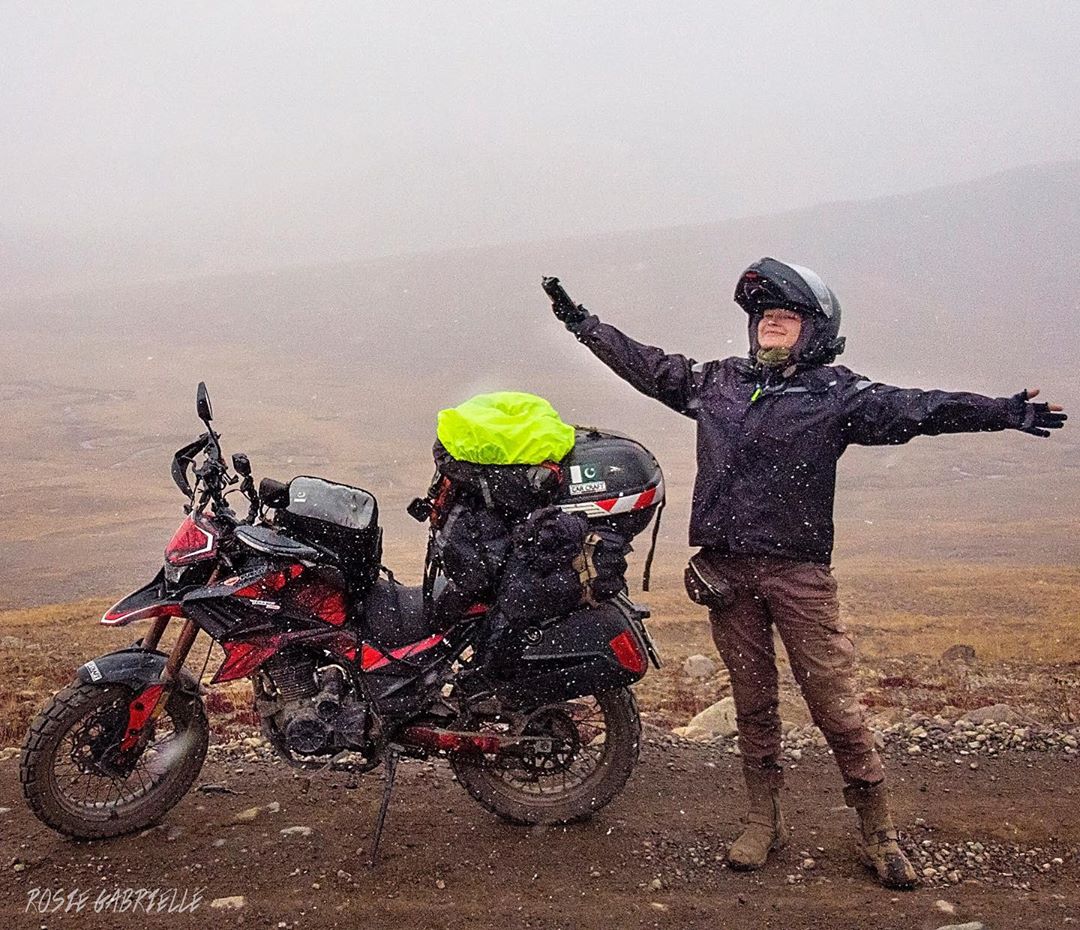 Here are comments of the people: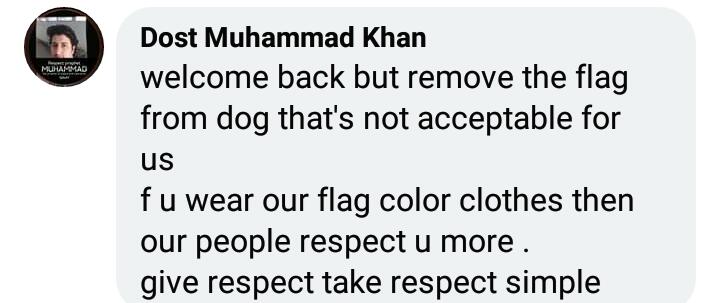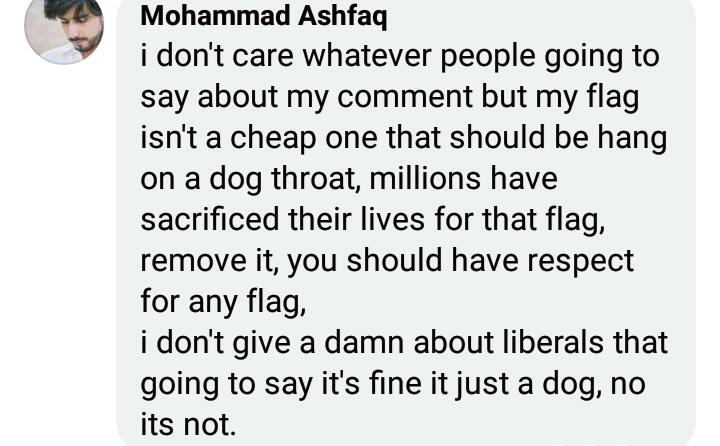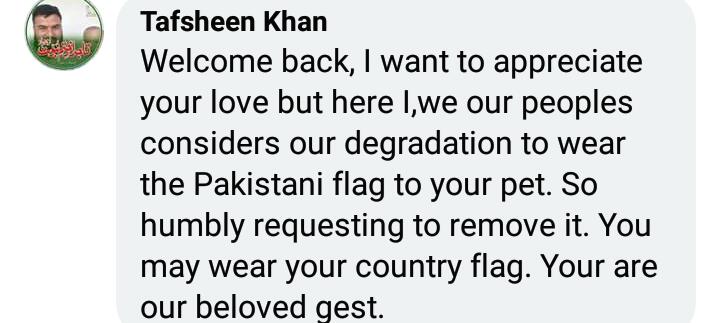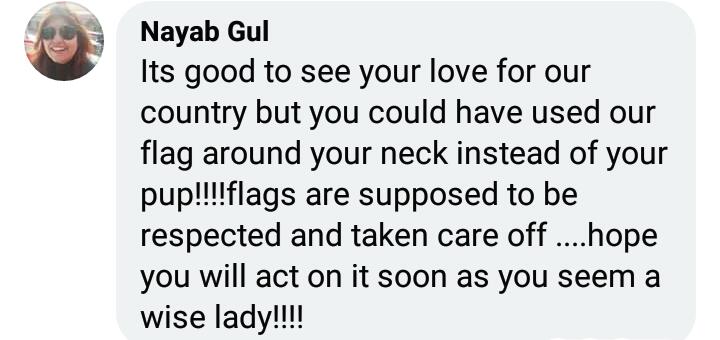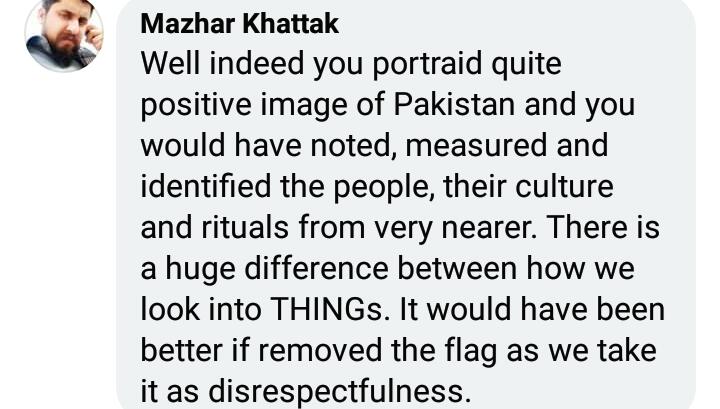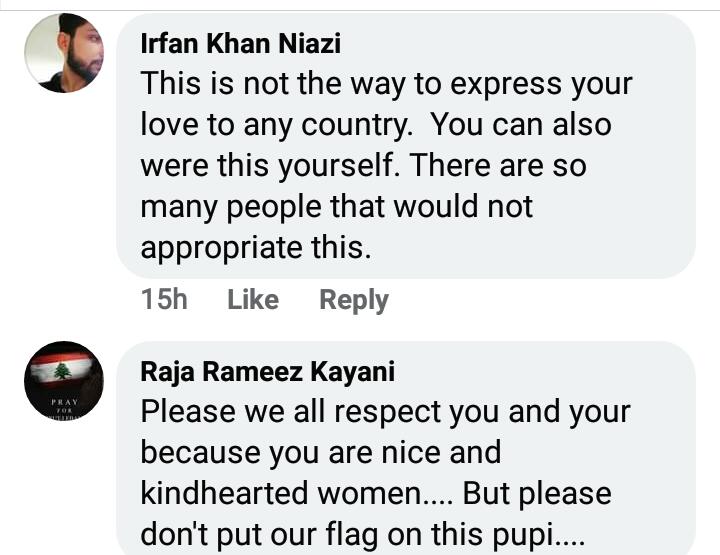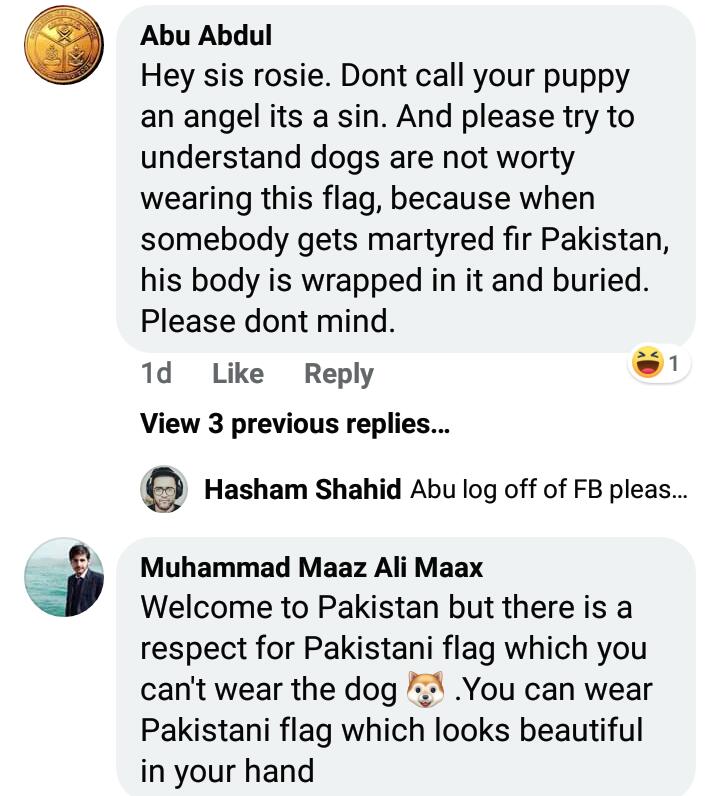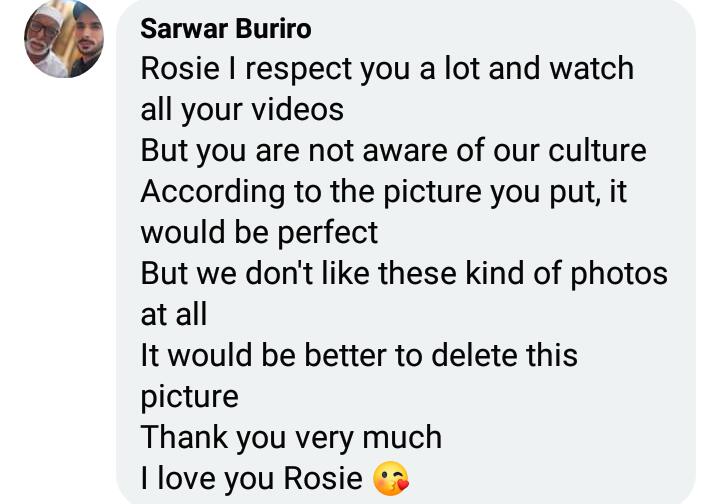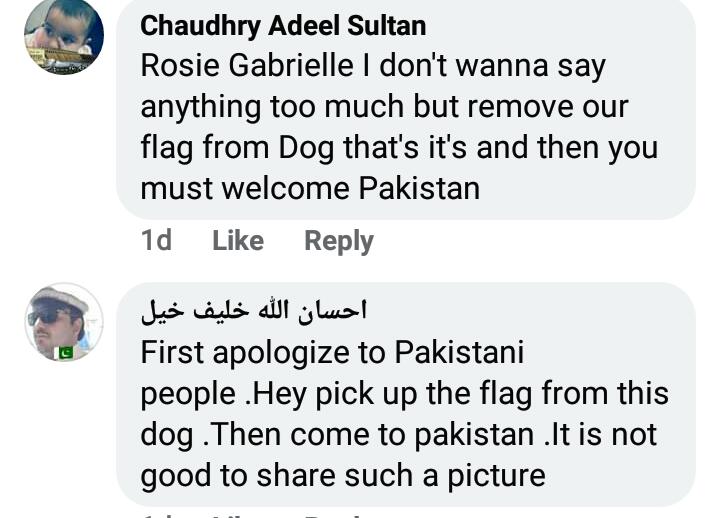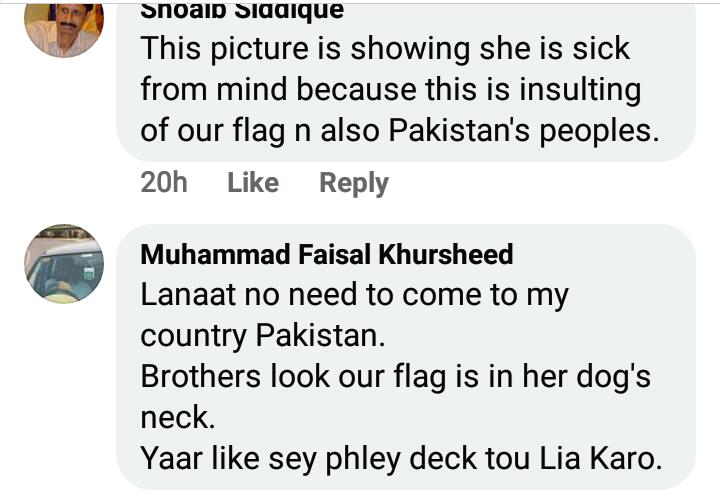 However, Rosie Gabrielle clarified that her dog is like a sweet angel and anyone who has a problem with it they will be blocked from her page.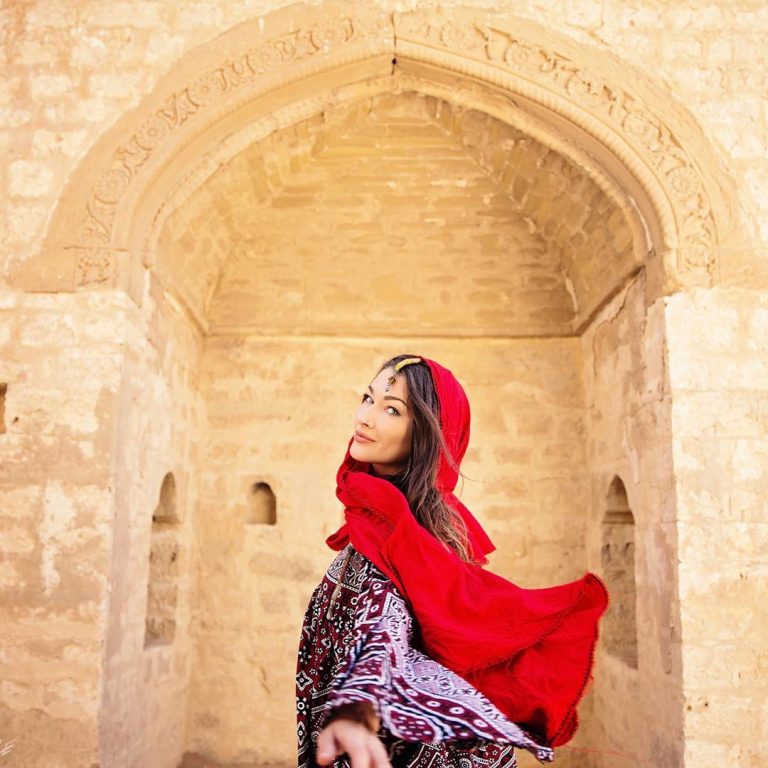 She said, "To anyone who has an issue with my sweet angel wearing the Pakistani flag….my dog is a beautiful angel and creation of God, and has all worthiness to wear this flag and ANY flag. It's next to his heart- which is the same beating heart that is in your chest and mine, which is the same organ of love that God created each and every BEING to have. So WHAT is your problem exactly ? If you do not treat all creatures and beings as equal to your self, if you think that anyone or any animal is less than you. Then YOU are not practicing true HUMANITY we are taught. You are not being a humble servant. This is an HONOR for my dog to wear this flag. I love my Winston more than anything, he is like a son to me."