Saadat Hassan Manto is a leading name of Urdu literature especially for short story writing. Saadat Hussain Manto was born in 1912 in Ludhiana district, Punjab (Now in Indian Punjab) of British India. Saadat Hussain wrote many dramas for radio, stories for film as well apart from writing many short stories. Manto married a lady named Safiya and the couple has three daughters. After partition in 1947, Manto migrated to Pakistan where he passed away in 1955 at a rather young age of 42. After his death he was awarded Nishane Imtiaz by the Government of Pakistan.
Manto was famous for his unique style of writing. Though accused and trialed for alleged obscenity for few of his short stories, the accusations proved wrong in the court. Before partition in Bombay,British India, Manto wrote stories and script of many films in late 1930 and 1940's before migrating to Pakistan. Despite all the controversies Manto is now considered a prominent name of Urdu Literature. Manto never wrote any novel.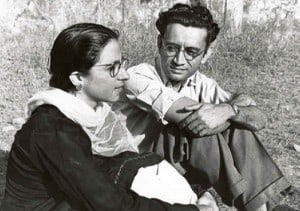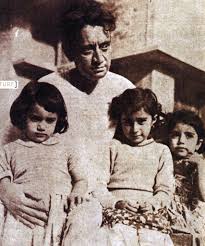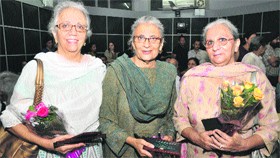 This article is a compilation of films and television dramas either written by Saadat Hussain Manto or based on his short stories.
Beli
In Pakistan the showbiz scene starts from film Industry where first film Teri Yaad was released in 1948 and proved dead flop at box office. The infant film industry was struggling due to lack of finance and skilled workers, however gradually the situation was stabilized.
Beli released in 1950 was the only film/drama which Saadat Hassan Manto wrote himself. Beli introduced few artists which later proved assets of Pakistani films. Sabiha Khanum, Santosh Kumar and music composer Rasheed Attray made their debut from this film. Director Masud Parvez later also provided many remarkable films like Koel, Intizar, Heer Ranjha. The film also starred Shahina Ghaznavi who is step khala(aunt) of Salma Agha,i.e. daughter of Anwari Begum and Rafiq Ghazanvi.
Saadat Hassan Manto passed away in 1955 so Beli in 1950 is the only film which he wrote himself. After Beli few films were adapted from his short stories.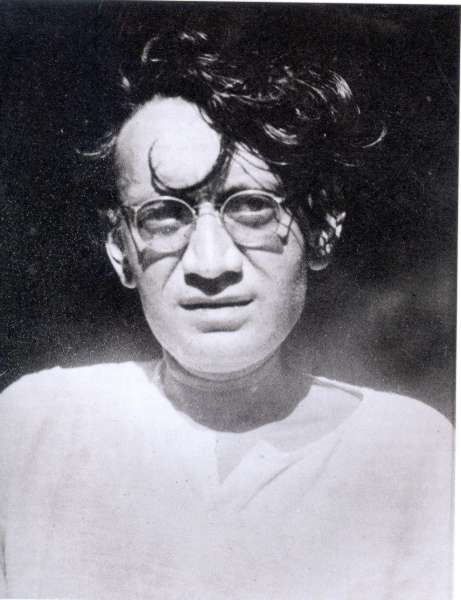 Badnaam
Badnaam in 1966 was a superhit film based on short story Jhumkay written by Saadat Hussain Manto. Directed and produced by Iqbal Shahzad, Allaudin, Nabeela, Neelo, Ejaz and Rangeela were in lead roles. Allaudin's evergreen dialog 'kaun laya hai yeh jhumkay kahan say aaye yeh jhumkay' was an instant hit. The film also featured the evergreen song in the voice of Surraiya Multanikar Baray Be Murawat Hain Yeh Hussn Walay.Deebo from East Pakistan was the composer of Badnaam. Badnaam is considered a classic in the history of Pakistani film industry.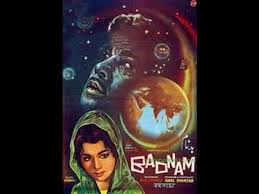 Ek Gunah Aur Sahi
Ek Gunah Aur Sahi released in 1975 was a super hit film which celebrated platinum jubilee. Ek Gunaah Aur Sahi was inspired from a short storry Mummy written by Saadat Hassan Manto. It was directed by Hassan Tariq and his wife Raani was in lead role paried with Muhammad Ali. However the pivotal role of Mummy was played by legendary Sabiha Khanum. Nisar Bazmi was the music composer for Ek Gunah Aur Sahi.
In early 1980's Pakistani Urdu cinema gradually declined and at the same time Pakistani television attracted viewership and gained popularity due to its strong dramas. However unlike films which is a private entity, Pakistan television was a government institution where some censorship policy as per the wished of the government and ruler is always followed.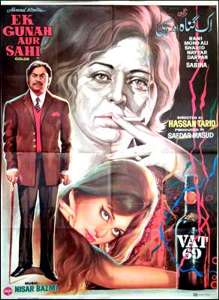 Pakistan television though adapted many novels for dramas, but no story of Manto was dramatized till 1990's. After 1990's many short stories of Saadat Hassan Manto were converted to one episode dramas but there is no drama serial to date.
Kahani Ghar
Kahani Ghar was a drama series from PTV Lahore center in mid 1990's featuring dramatized versions of famous short stories from Urdu literature. The series also featured two short stories of Saadat Hassan Manto
One was named Tutu where Nauman Ejaz and Iffat Raheem played the lead roles, whereas Akbar Subhani played the role of Manto. There was another short story of Saadat Hassan Manto dramatized in the same drama series of Kahani Ghar.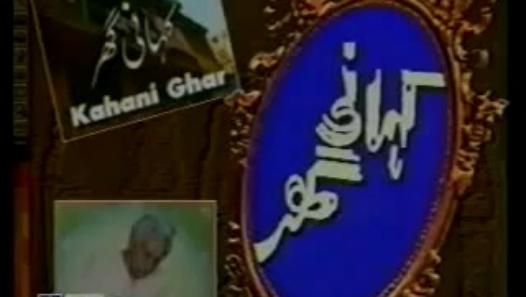 Manto Rama
Since 2000 many private Pakistani satellite channels were launched. The first satellite channel Indus Vision also started a drama series based on short stories of Saadata Hussain Manto named Manto Rama in mid 2000's. Faisal Rehman, Nadia Jameel appeared in few episodes of Manto Rama.
Manto Kahani
PTV in late 2000's also aired another drama series named Manto Kahani based on various short stories of Manto. it featured Nauman Ejaz, Maria Wasti, Sania Saeed and others in various episodes.
Apart from above mentioned drama series, there are few one episode dramas based on Manto short stories were also aired on Hum TV and TV One.
So it concludes the list of Pakistani films and dramas by Saadat Hassan Manto.
Do share your thoughts about writing of Manto.
Thanks for your time.
Here is the video of famous song 'Baray Bemurrawat Hain' from film Badnaam based on a short story by Manto.
Rashid Nazir Ali