While Maharashtra Navnirman Sena was threatening Pakistani stars to leave India Saba Qamar was busy shooting for her film in Delhi. Saba has finished the shooting of the film and now is back in Lahore. Saba spent her entire summer shooting Delhi for her debut Bollywood film.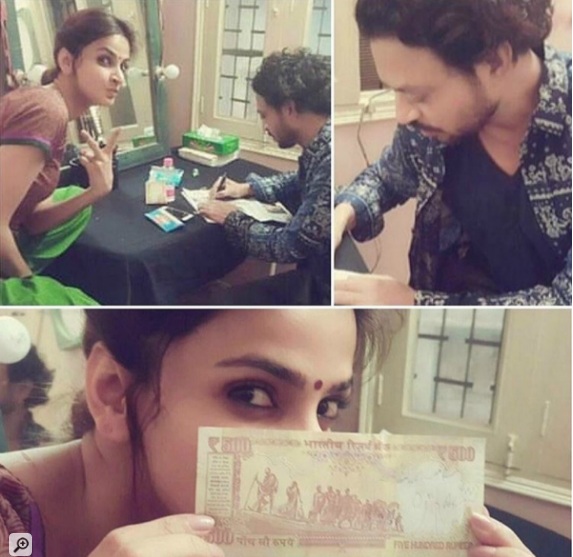 Irrfan who is doing the male lead role along with Saba in teh film said,  "she wasn't affected by MNS' hostility towards Pakistan."
Saba regarding her working experience in India said, "The team made me feel very safe. We often hung out with each other and they made me feel very much at home. There was no unease at all; I was well looked after".
Regarding her co-star Irrfan Saba said, "I was awestruck by the way Irrfan works, I used to keep looking at him while he delivered his scenes. He's one brilliant actor and a pleasure to work with."
She adds, "Bollywood is a whole new ballgame. They [the team] were so very warm and professional. I had an amazing experience working with all of them."
According to sources She refused to comment on the ongoing Pak-India conflict and said she wishes that both nations soon develop peaceful relationships.
On her return to Pakistan Saba is all geared up to do a dance performance in the Hum Jazz Style Awards, alongside her "Besharam" co-star, Zahid Ahmed.