The Ramzan show of every channel is the first thing that pops up on our screens as soon as we turn on the TV during the holy month of Ramzan. The content of these shows is becoming bizarre each passing year.
The host of Tv One's Ramazan Transmission Sahir Lodhi has been running a Ramazan Transmission. Just recently, a young girl, challenged Quaid-e-Azam, the founder of the nation, during the speech segment in his show. Predominantly, Sahir Lodhi lost his control and stopped her speech immediately.
The victim of mockery was once again criticised on social media as some people thought that he overreacted.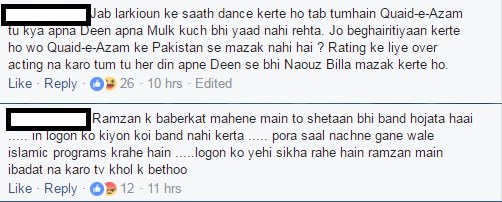 While others appreciated him.