Saira Shakira is the fashion house of eastern and haute couture clothing that ensures the uniqueness of each piece in its level of individuality and originality. Its style is based on new forms of elegance, presenting itself as a modern classicism, based on creativity and superior sartorial content. The strong identity of Saira*Shakira has evolved since its birth without forgetting its roots. An unmistakable style and fashion which season after season, combines strong innovation with the flavor of its origin.
From Fashion School to a powerful designer duo, Saira & Shakira has quickly taken over the hearts of women with their distinctive designs and unique aesthetics. Saira Faisal & Shakira Usman, both graduated & distinction holders from Pakistan Institute of Fashion Design are the principal designers of the brand. Saira and Shakira pursue their passion together and followed through on a long-time dream of launching their own clothing brand. Finding the inspiration in one another's style, In 2012 they launched the brand, Saira Shakira with the idea and knowledge of designing for a real woman that is effortless, sophisticated, and finds strength in her femininity. From then they are setting the bar with their innovative, contemporary yet traditional designs.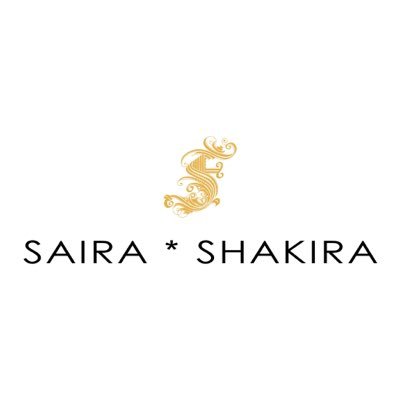 Saira Shakira has launched their latest bridal couture collection 2021 featuring the ever-gorgeous actresses and models Ayesha Omar, Sonya Hussyn, and Sanam Saeed. Let's have a look at stunning pictures of the bridal campaign below.