After all celebrities who recently got married uploaded their Eid pictures together on social media the fans and following of Sajal and Ahad were deliberately waiting for their Eid pictures.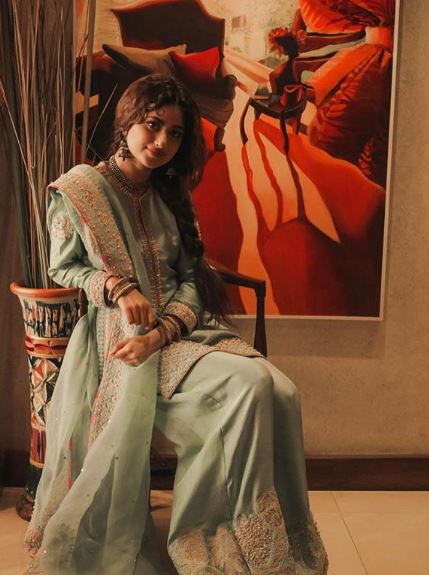 Sajal Ali the famous Pakistani actress noted for playing a variety of characters in a range of serials from contemporary social to romantic dramas shared her most awaited Eid pictures finally on Instagram today.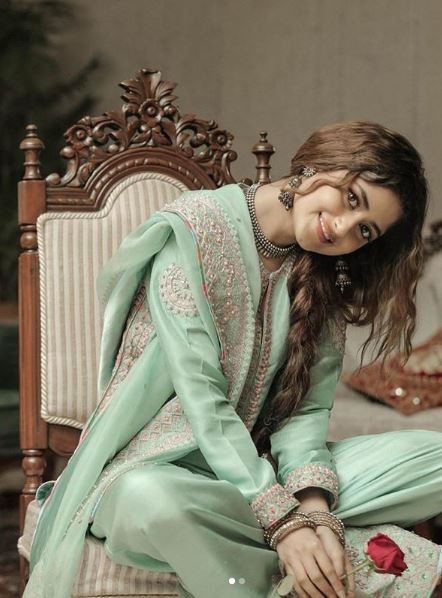 The charming actress was spotted in Hussain Rehar who made his fortune in the fashion world when he took the lead in designing the most extravagant label that reflects his creativity and vision.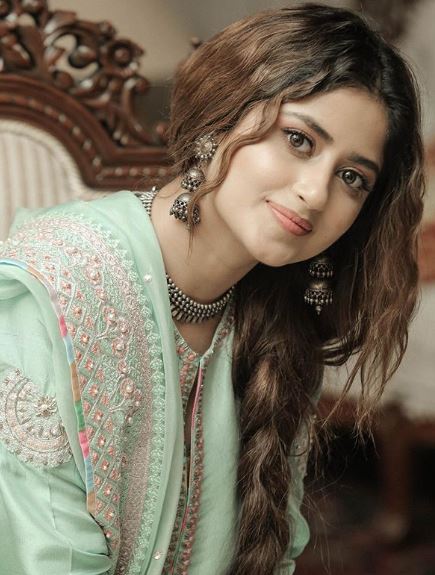 Sajal looks astonishing in the custom mint green number with baby pink embroidered details from Hussain's luxury collection this Eid -Al- Adha, manifesting the age old vintage feel.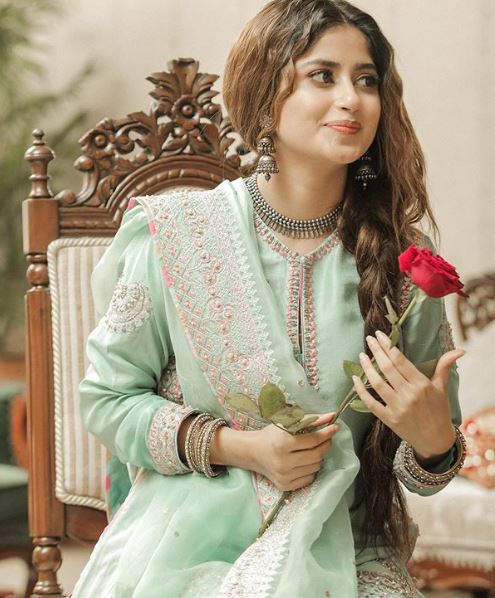 She is carrying a traditional braid with antique silver jewelry and minimal makeup along with a red rose.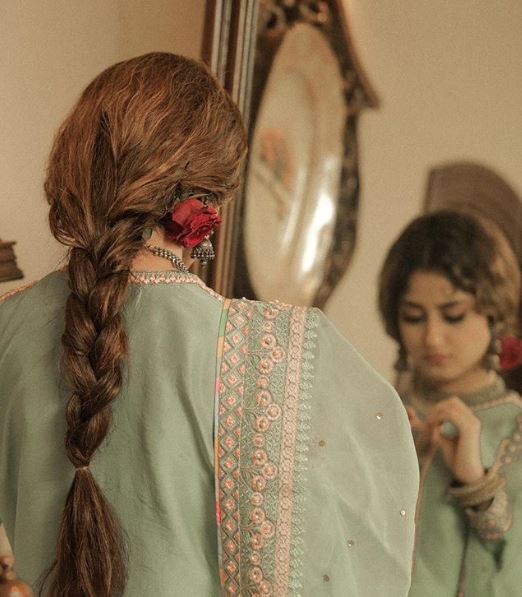 Sajal looks breathtaking and we are in awe of her!