Saleem Sheikh is a famous Pakistani television and film actor. He is known for his remarkable dramas and movies. Saleem Sheikh got married to Nausheen Sheikh in 1999. They are spending a happy married life together and they are parents of three gorgeous grown-up girls. Saleem Sheikh with his family recently showed up in Good Morning Pakistan and he shared his love story there.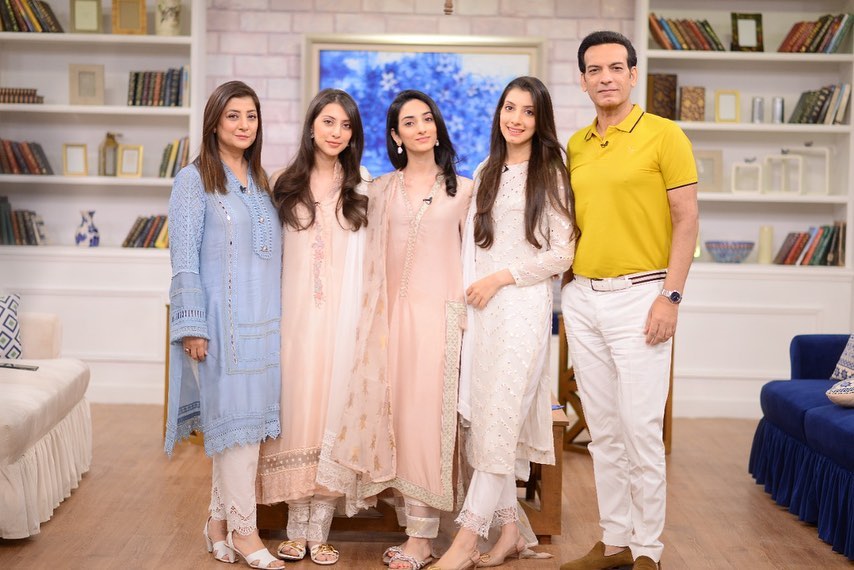 "I saw her on the road. I was going and she was doing shopping. At that time Sunehray Din and Paros were my big hits. She saw me and she waved me" said Saleem Sheikh. Nausheen Sheikh then added that she didn't wave him at all. It was her friend who waved. "It is a filmy story because they went away after waving, then I went to the same road the next day, thinking that she might come there again, and like movies, she came there. Then we met a couple of times coincidently" Saleem then added, "She then took my number from PTV and called me on landline".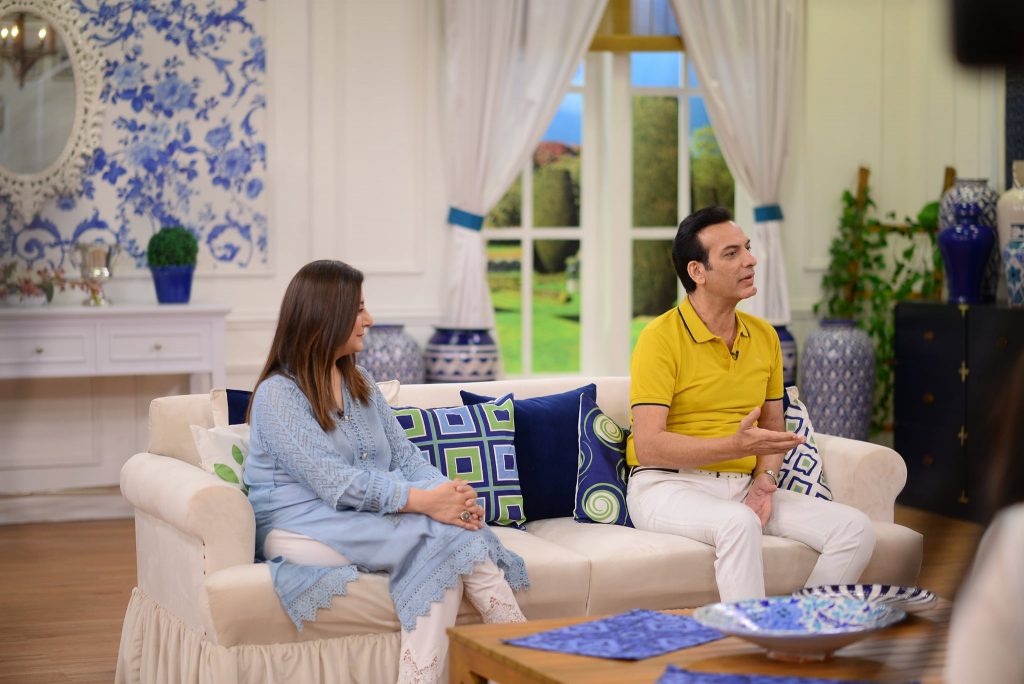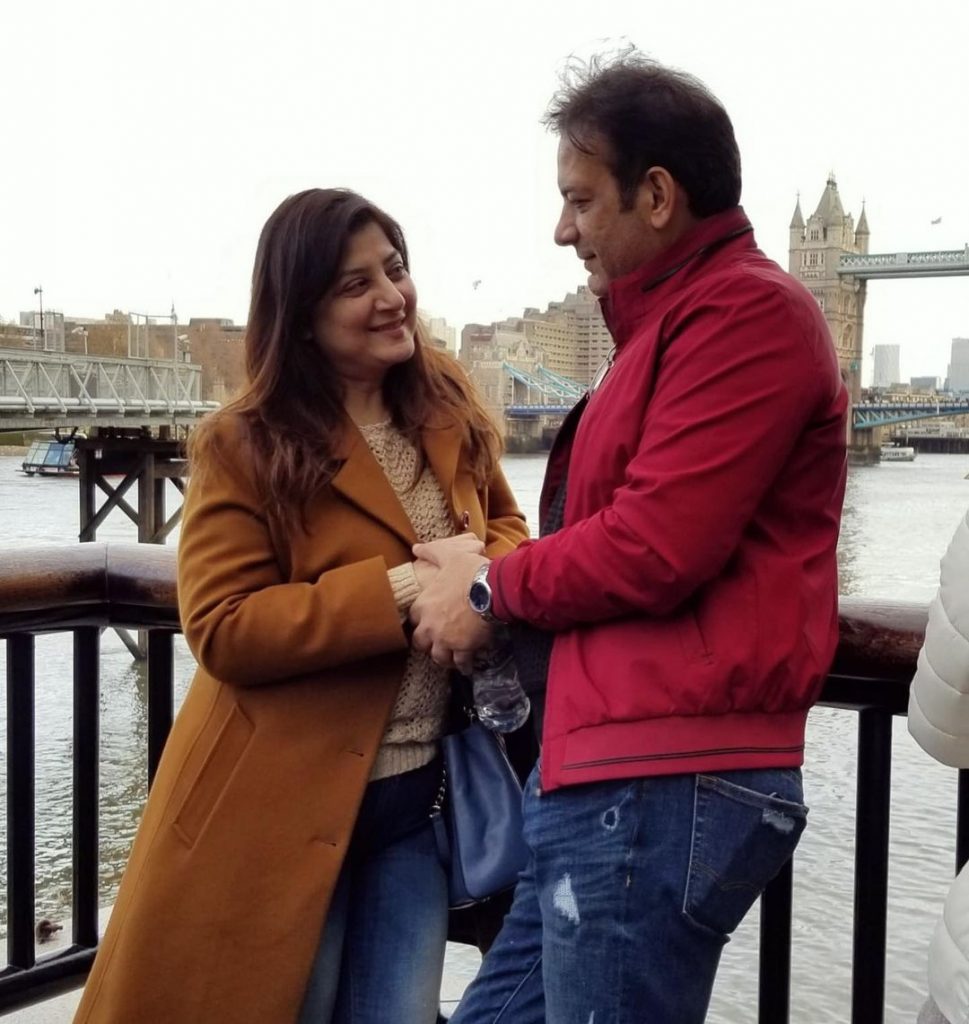 Saleem Sheikh shared that it wasn't easy to convince Nausheen's family but Behroze Sabzwari made this happen. He convinced Nausheen's mother because she wasn't satisfied with Saleem Sheikh's profession.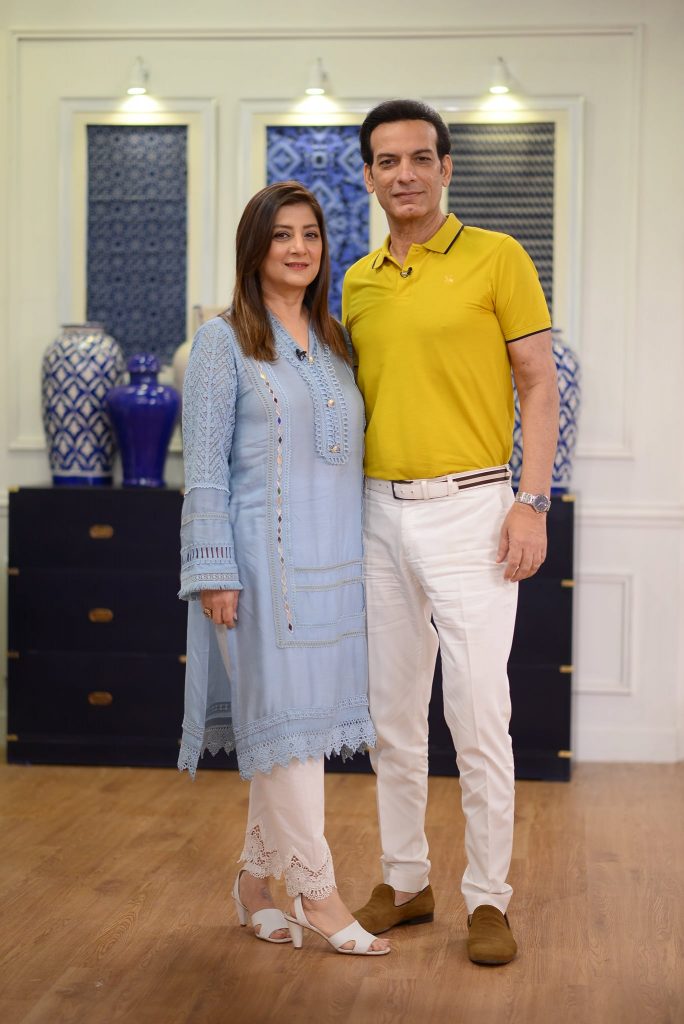 Let's have a look at the video: