Salma Agha to make sequel of indian film Nikah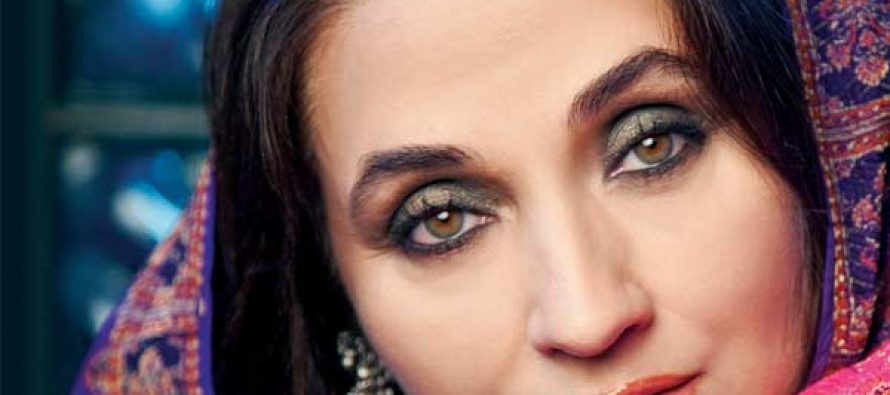 Salma Agha has plans to make sequel of her debut Indian film Nikah which was released in 1980. The film is named 'Ek Nikah Aur'. Directed by Salma Agha, Sasha Agha her daughter will play the lead role in this film. Salma Agha made her debut in acting and singing in 1980 from Indian film Nikah which was a super hit. Afterwards Salma has also worked in many Indian and Pakistani films as actor and singer. Salma's daughter Sasha Agha has earlier worked in an Indian film 'Aurangzeb' in 2013.
News excerpt from Urdu Daily Dunya.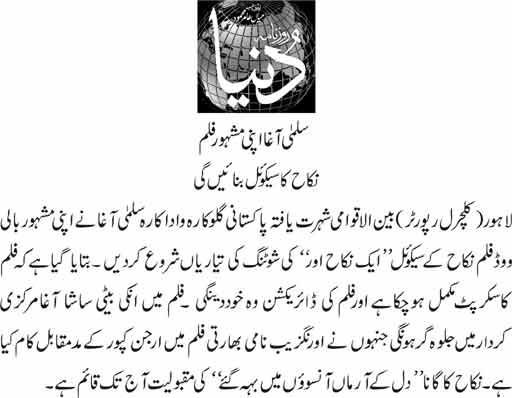 Rashid Nazir Ali
---