Aitzaz Hassan Bangash was a young boy who last year sacrificed his life to save the life of hundreds of children by stopping a suicide bomber near the city of Hango, Khyber Pakhtunkhwa province. The suicide bomber was trying to enter the school but due to timely resistance of Aitzaz Hassan the suicide bomber blasted itself at the entrance of school also killing Aitzaz Hassan.
Now film director Shahzad Rafique has announced to direct a feature film on the same incident. The name of the film is Salute and it is also produced by Shahzad Rafique. The shooting will start in March 2015 and is expected to complete this year.
Shahzad Rafique has directed many Urdu and Punjabi films like Rukhsati, Salakhain and Ishq Khuda. As a producer Shahzad produced super hits like Nikkah and Ghunghat in 1990's.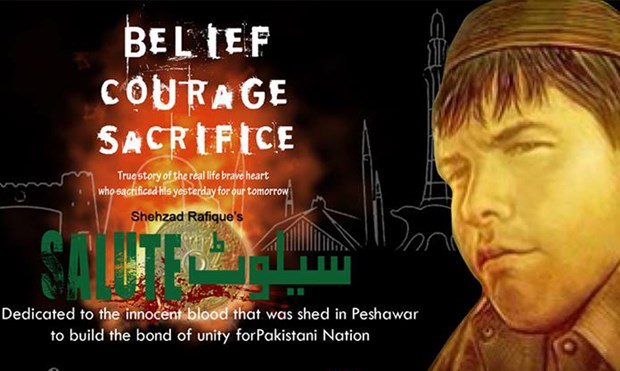 Rashid Nazir Ali