Sarah Khan is a phenomenal actress in Pakistan's drama industry she is married to famous singer Falak Shabbir and they are one of the most loved couple in the industry. Her most popular drama includes Hum TV's blockbuster drama serial sabaat, in which she portrayed the negative character named Miraal. Her other famous dramas are "Bela poor ki Daain", "Nazr-e-bad" and recently on-air drama "Raqs-e-bismil".
Sarah has recently appeared in a talk show for BBC Urdu which was hosted by Burak Shabbir, where she talked about her marriage, illness, and some of her work projects.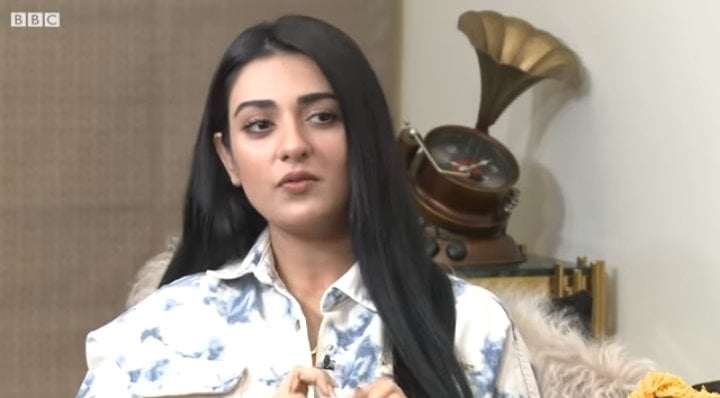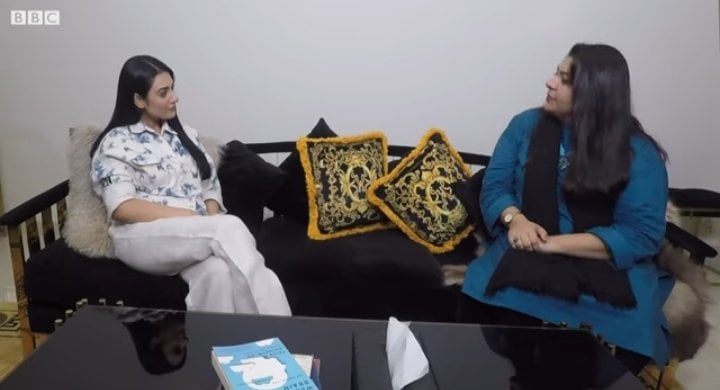 Talking about her Role and the bold scenes in Raqs-e-bismil she said," There were few scenes where I felt I am not comfortable. Some before-marriage scenes where Zohra had to dance, made me conscious because my fans have never seen me doing such stuff and that's not what they love about me. My fans love me because of my dressing and other things that's why I don't want to do anything that can hurt my fans."
She further said, "While signing for the project I talked to Wajahat Rauf to change some of the scenes and dialogues that were written in the script because I didn't want to do anything that can portray me or Zohra in a wrong way ."
Talking about Moosa Following Zohra on Streets in Raqs-e-Bismil Sarah said, " That's is something I would not like if it happens with me but to show the intensity of Moosa's love for Zohra and his helplessness, it was necessary to add these scenes in the drama. I agree it's not a good thing but a little drama had to be done to show the craze and intensity of Moosa's love for Zohra".
Let's check out the link below and see what else Sarah has to share with her fans.