Sarah Khan, a very famous name of showbiz, lost her father today. Abdul Samad Zia, a professional photographer, took his Instagram to announce this sad news for all Sarah Khan's fans. Ayeza Khan also posted this news on her Instagram story and asked her fans to pray for the departed soul.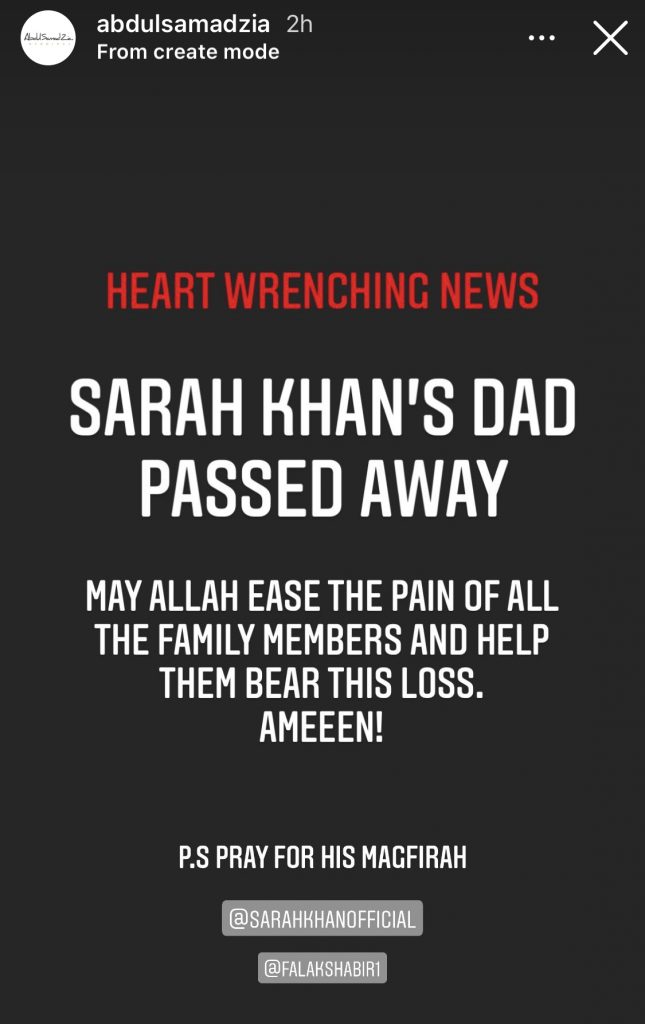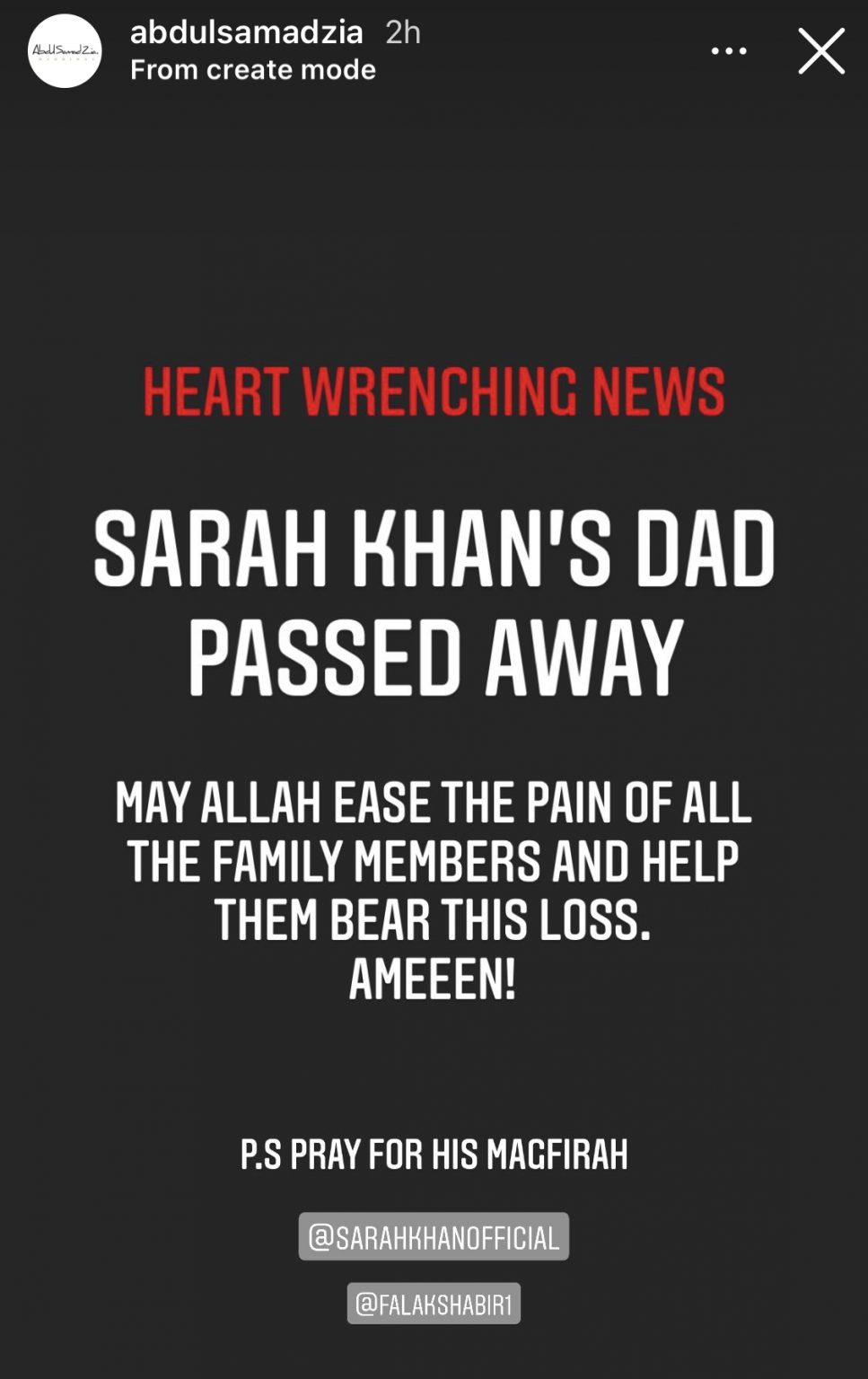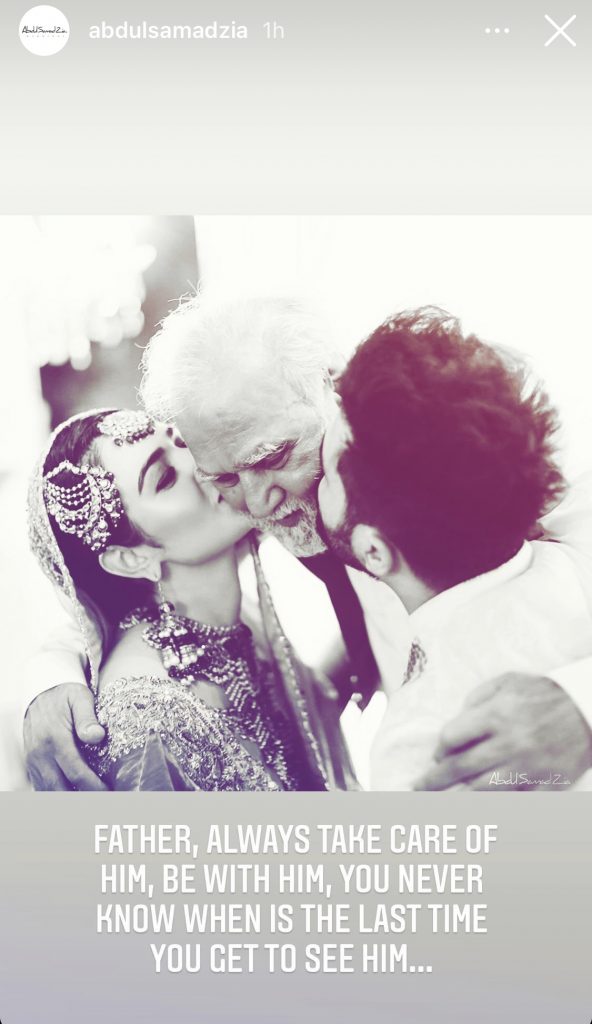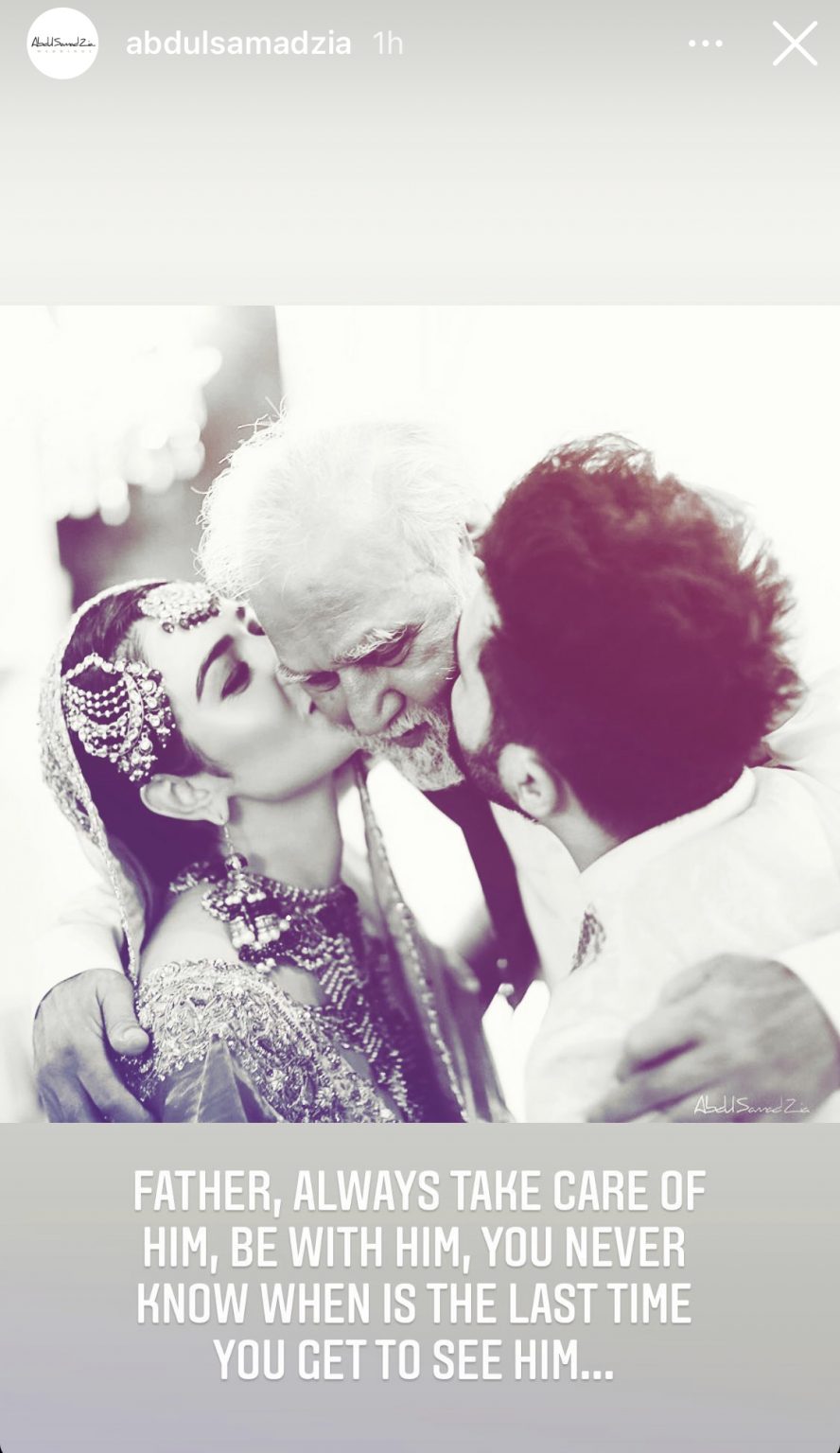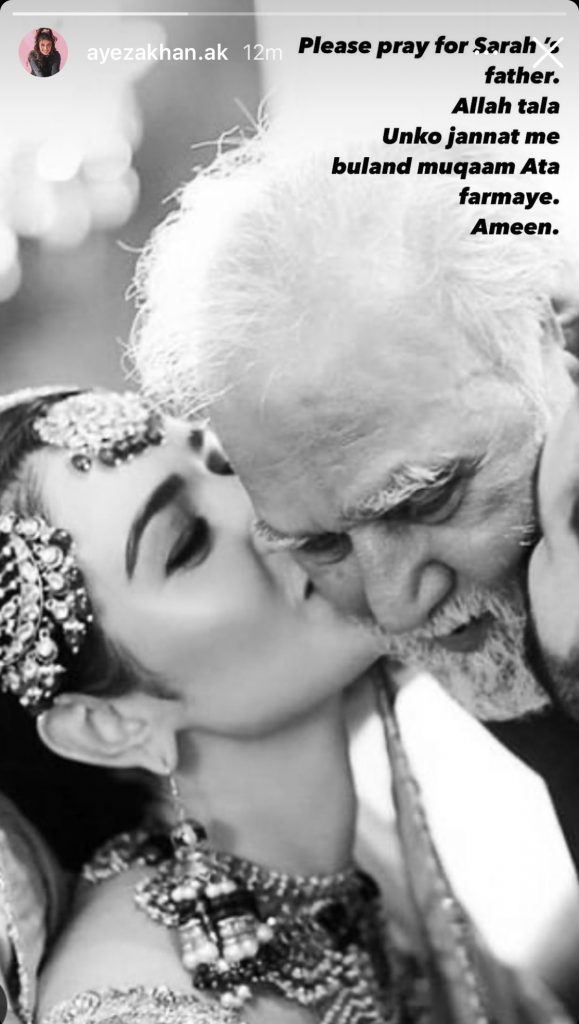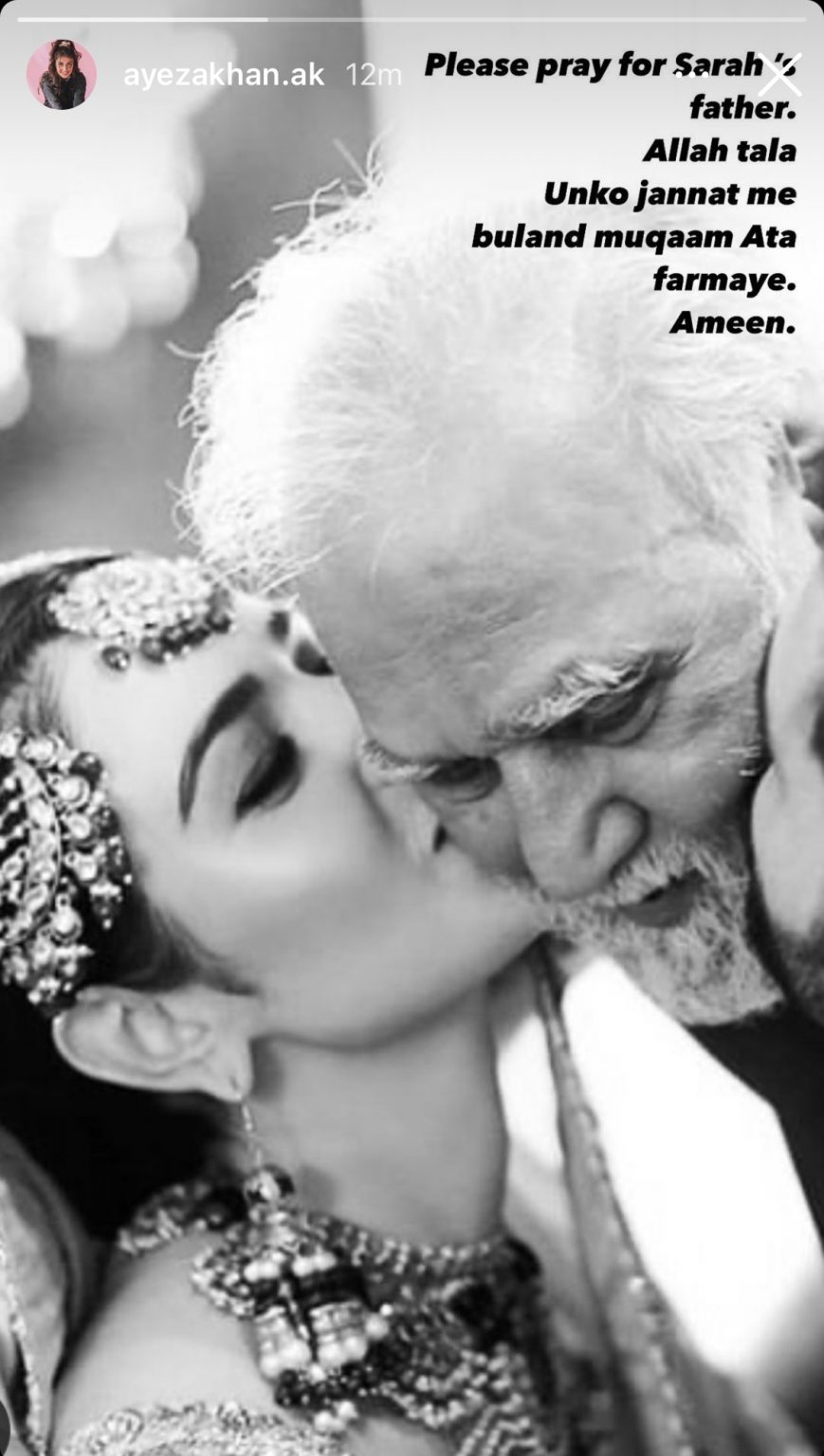 Fathers are the biggest blessing in this world. They work hard all their life to make their children's life best and memorable. Without excepting anything in return, they just want to see their kids happy and successful.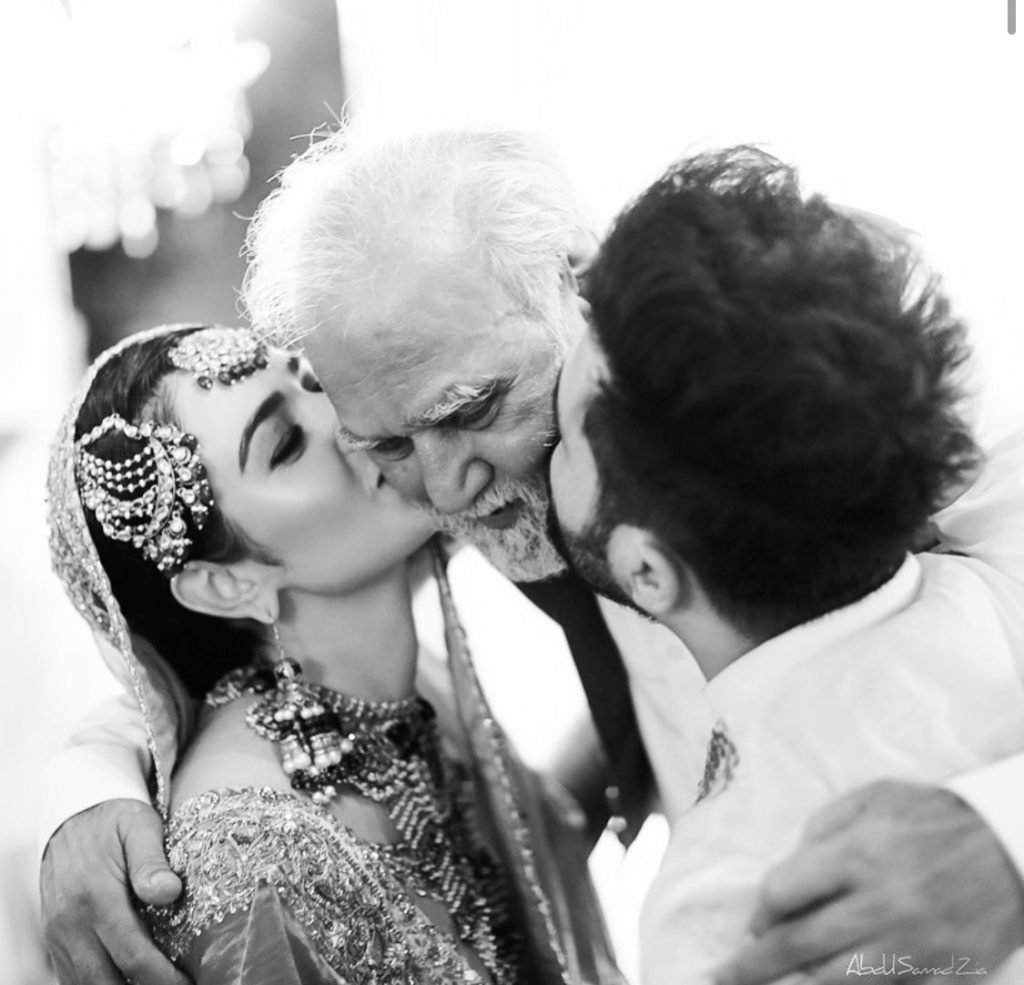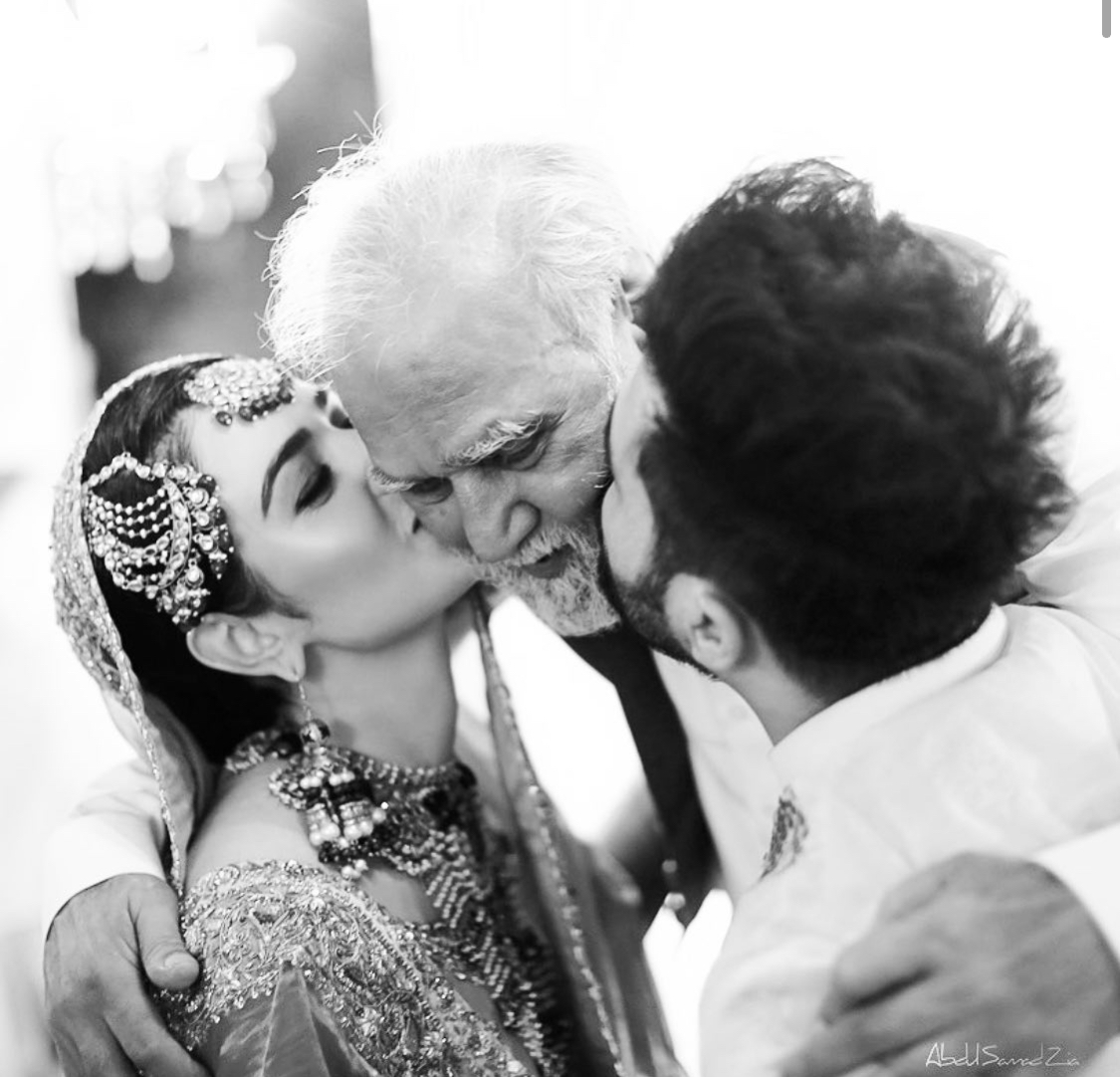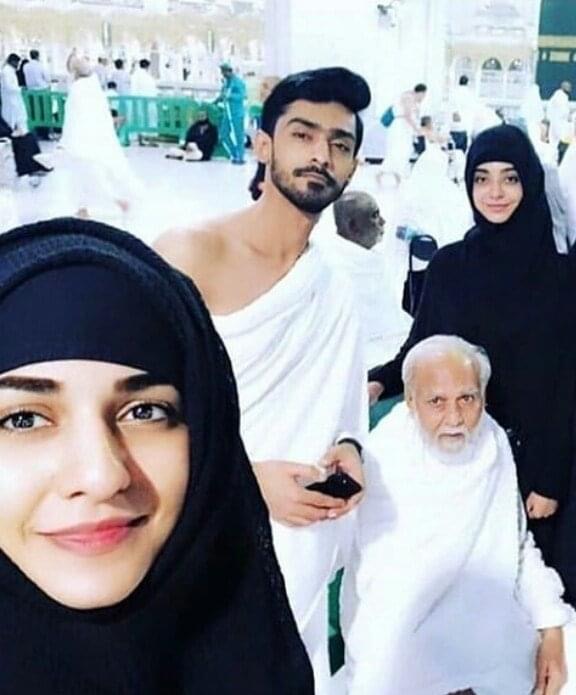 Sarah Khan shared a strong bond with her father. His father worked in Madina, got married there, started his family and began living a happy family life. His trust and guidance made Sarah Khan and her siblings who they are today.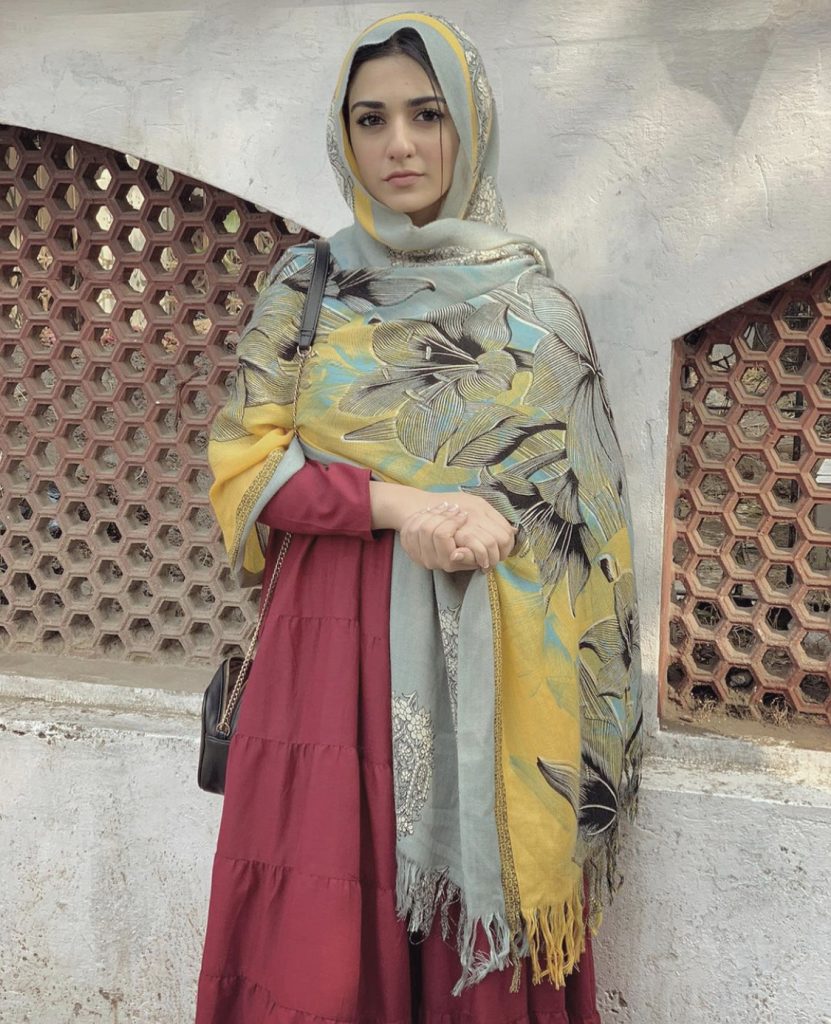 We are really sorry to hear the death of Sarah Khan's father. May Allah help them bear this great lose.