Sarwat Gilani is a beautiful Pakistani model, TV, film and voice actress. Sarwat is known as a good actress among the people for her outstanding performances in many dramas, telefilms, soap dramas, and films of Pakistan. Sarwat Gilani got married with Fahad Mirza, a cosmetology surgeon, and actor in August 2014. The couple now blessed with the two sons Rohan Mirza, and Araiz Muhammad Mirza.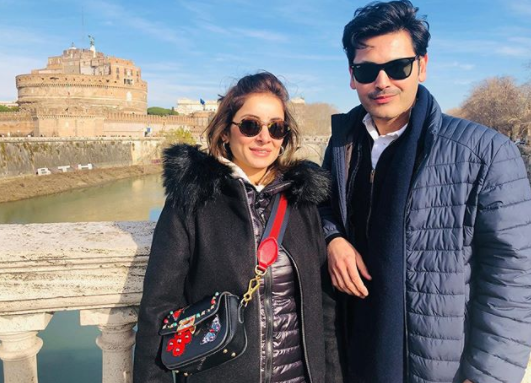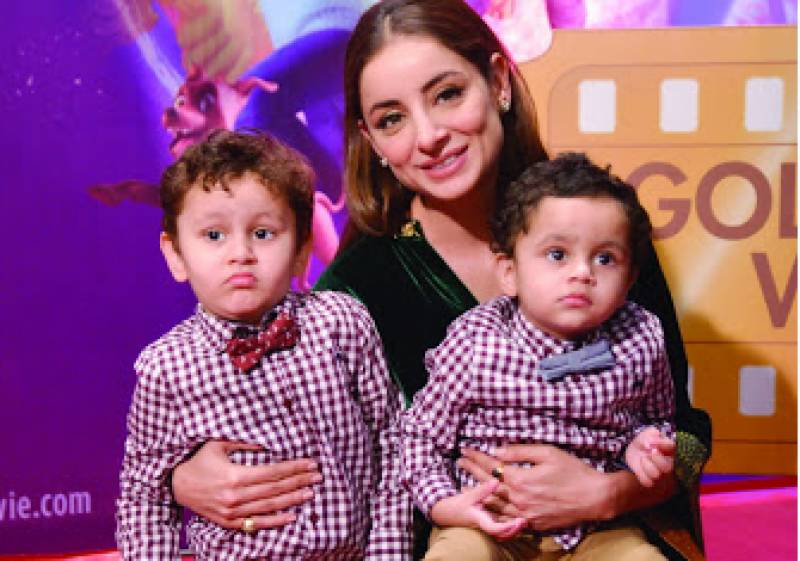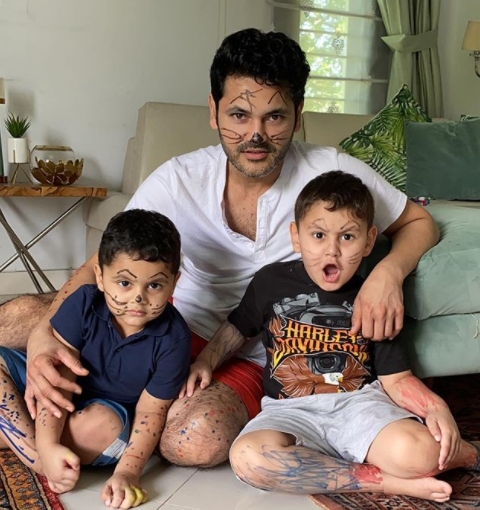 Recently Sarwat and Fahad took a part in protest against CBC and DHA Karachi.
Sarwat stood up with people for their rights and justice. People who have lost millions of Rupees and are still suffering needs justice.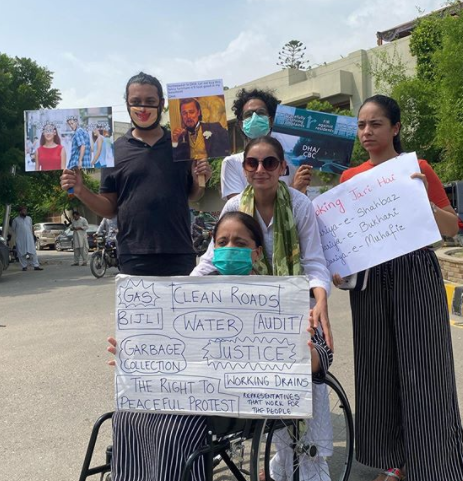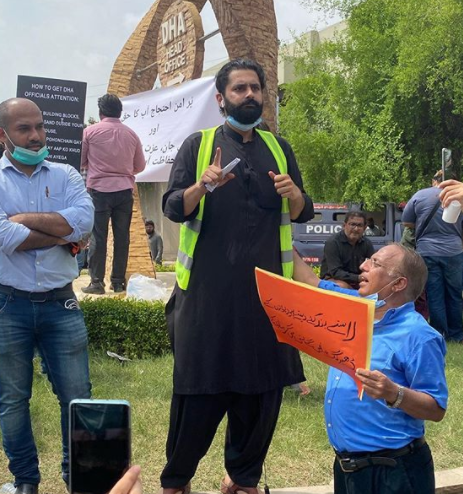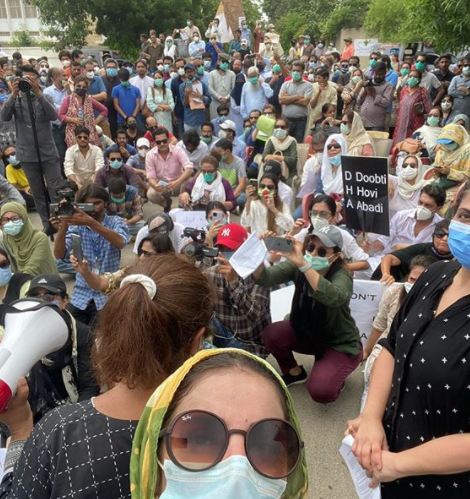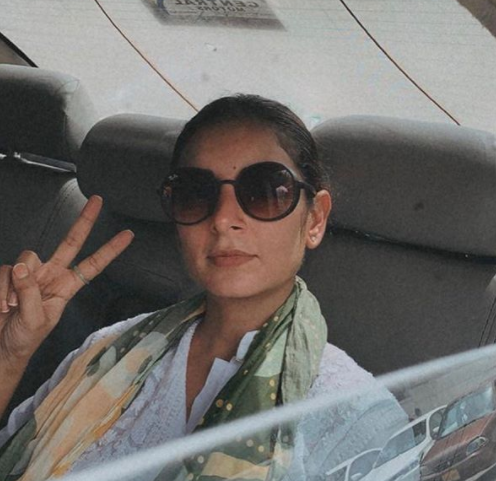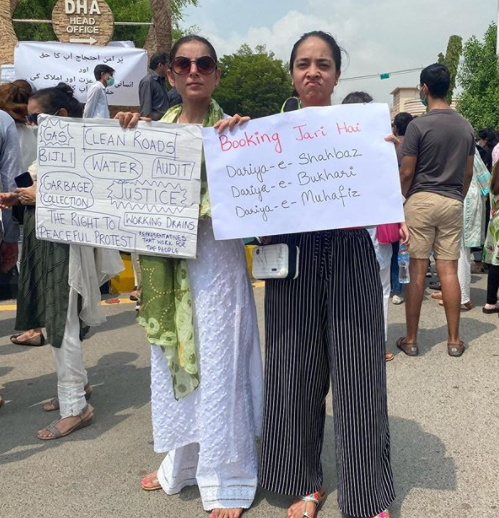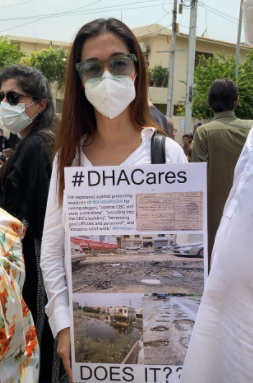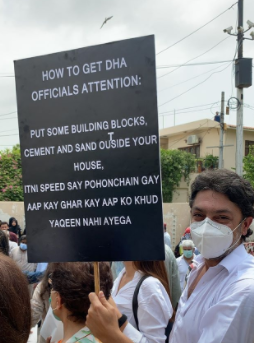 Frieha Altaf was also a part of this peaceful protest against DHA Karachi.