Danish Taimoor and Ayeza Khan have been very generous with sharing the photographs of their wedding functions with their fans but Sarwat Gillani whose Baraat was yesterday which probably means that the other functions were on Tuesday and Wednesday has not shared the photographs of her functions with her fans. I found this photograph of Sarwat on her wedding day. I am sure that her fans will really like to see her as bride.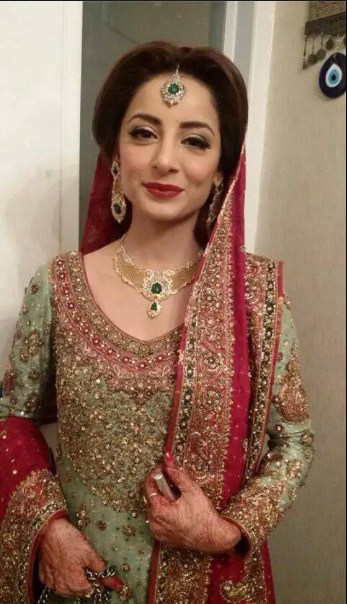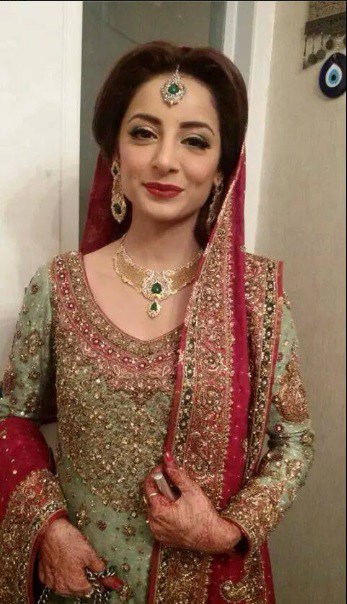 This does not look like a photograph that has been taken by a professional photographer so the result is different from the wedding pictures we usually see of celebrities.
There is one more picture in which Sarwat Gillani and Fahad Mirza are seen with their friends in a group photo.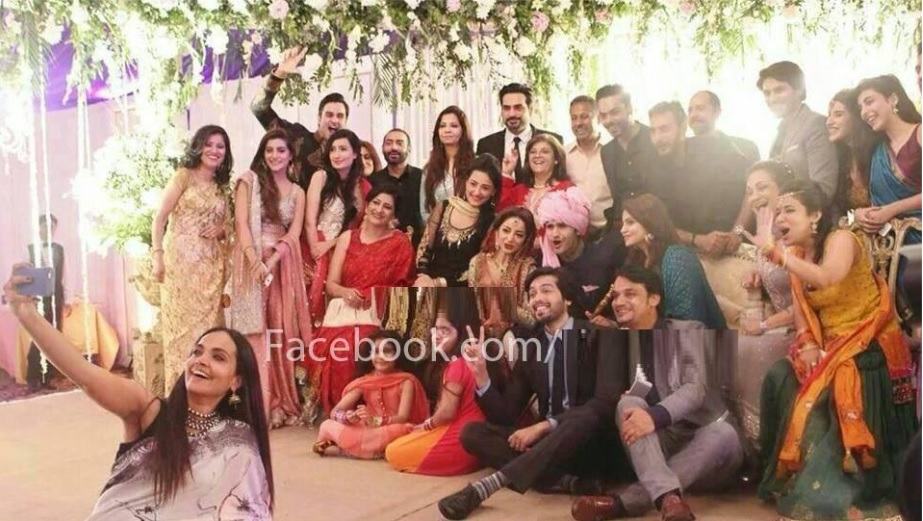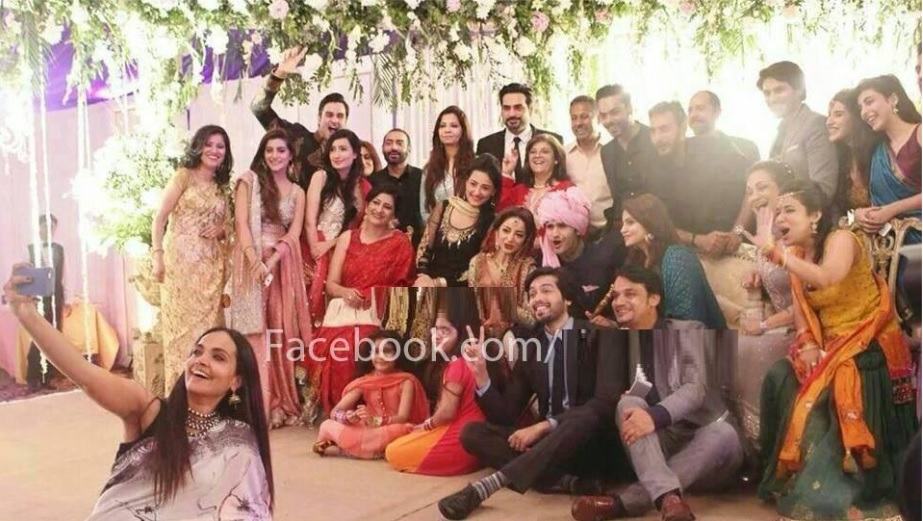 Here is another one of Fahad and Sarwat together