The entertainment industry is one of the most unpredictable professions in the world. At one point you are at the top of the world and a second later you are nothing. This makes many stars throughout the world to always invest in other businesses whatever their status in the industry may be. Many of our Pakistani stars are also doing the same such as Syed Jibran who owns restaurants, Fahad Mustafa has a production house Big Bang Productions which produced shows like Balaa and Cheekh. Fawad Khan owns a designer house and Shaan Shahid who has previously also been a producer is all set to lunch his furniture line.
The star, like all of his projects, wants to be the best and is investing time and energy to do it in the best way. Shaan Shahid was out doing some wood hunting for his new furniture line and shared the news with his fans on his Instagram.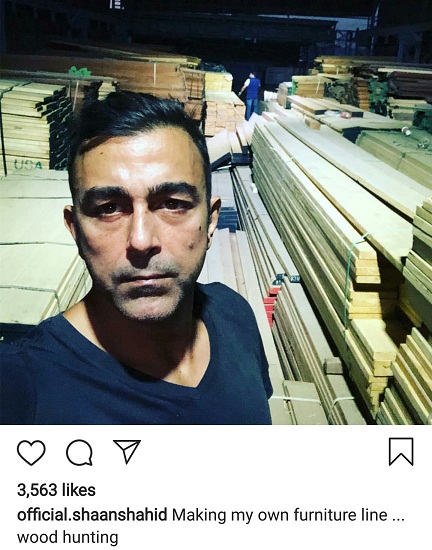 We wish Shaan best of luck in this new venture too while we are all waiting for some updates on the project he is going to do with Reema Khan!