Shabbir Jan is a popular Pakistani television actor who has appeared in many television drama serials, his dramas include Wafa, Makan, Andata, Survival of a Woman, Zindagi Dhoop Tum Ghana Saya, Umrao Jaan, Jangloos and Shab e Gham, Ranjish and many others. He is coming in numerous hit Pakistani dramas. His latest two hit dramas are Dobara and Pehli Si Mohabbat.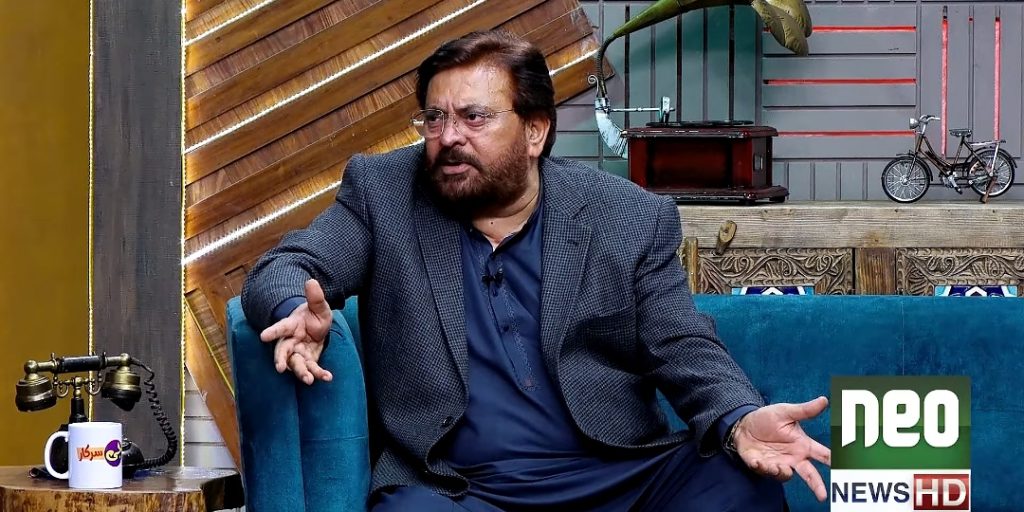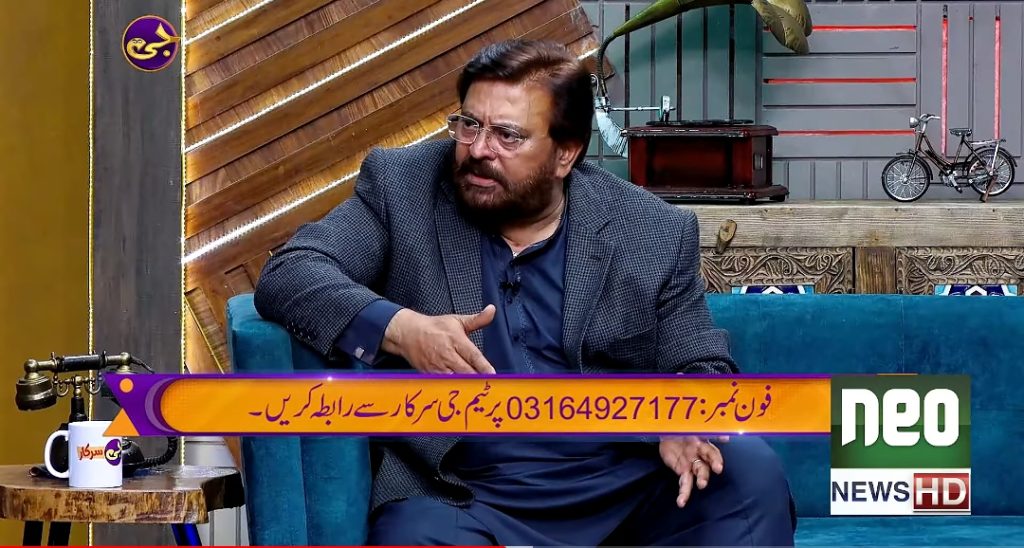 Recently, he appeared in G Sarkar with his wife Fareeda, they both discussed their opinions fearlessly. He also talked about two of his viral videos. Firstly, he talked about his viral dance video on the popular song Munni Badnam Hui.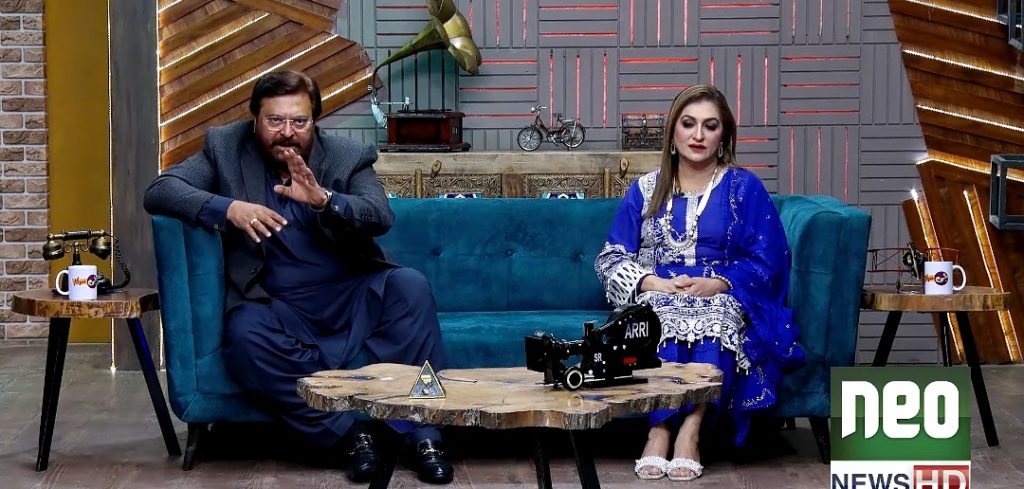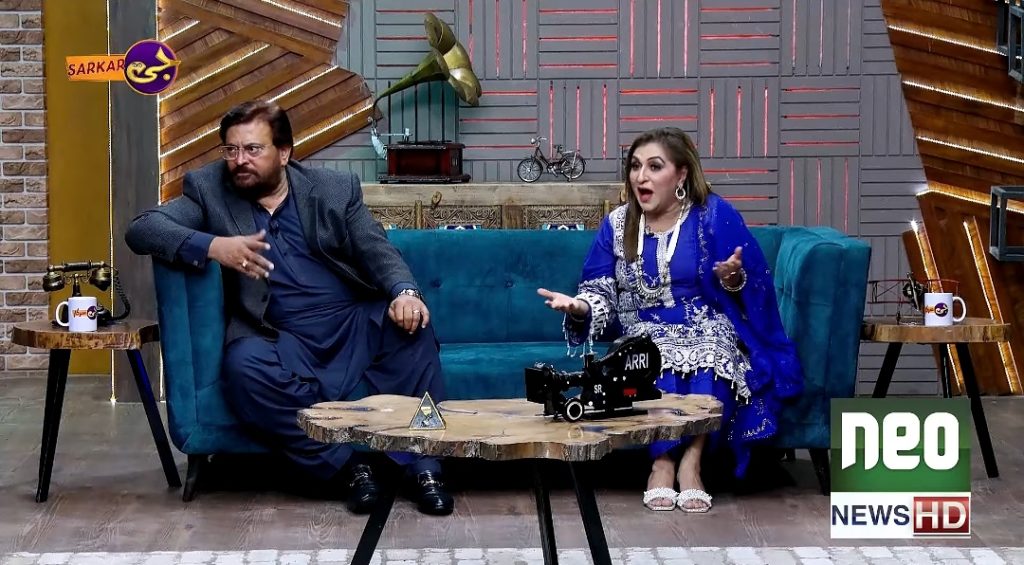 Talking about it, he said that Rubina Ashraf is a great friend of him and he did it in the love of her friends also they all were enjoying the wedding. Nauman Ijaz said that he thoroughly enjoyed the performance of Shabbir Jan. Have a look at the link.
He, then, opened up about the viral popular controversy that happened in Nida Yasir's morning show in which Nida asked a question from Shabbir Jan about flirtation, and after his reply, she asserted his answer as false. Shabbir did not like this and left the show. Talking about it he said, "it was a stupid segment, you should know with whom you are talking and what exactly are you asking"
Here is the link.