Shagufta Ejaz is a veteran actress of Pakistan's entertainment industry. She has been working in this field since she was a teenager. She has appeared in many popular dramas aired on PTV as well as on private tv channels. Some of her projects include "Yaariyan", "Silsilay", "Mere qatil mere dildar" and the sitcom "Dugdugi".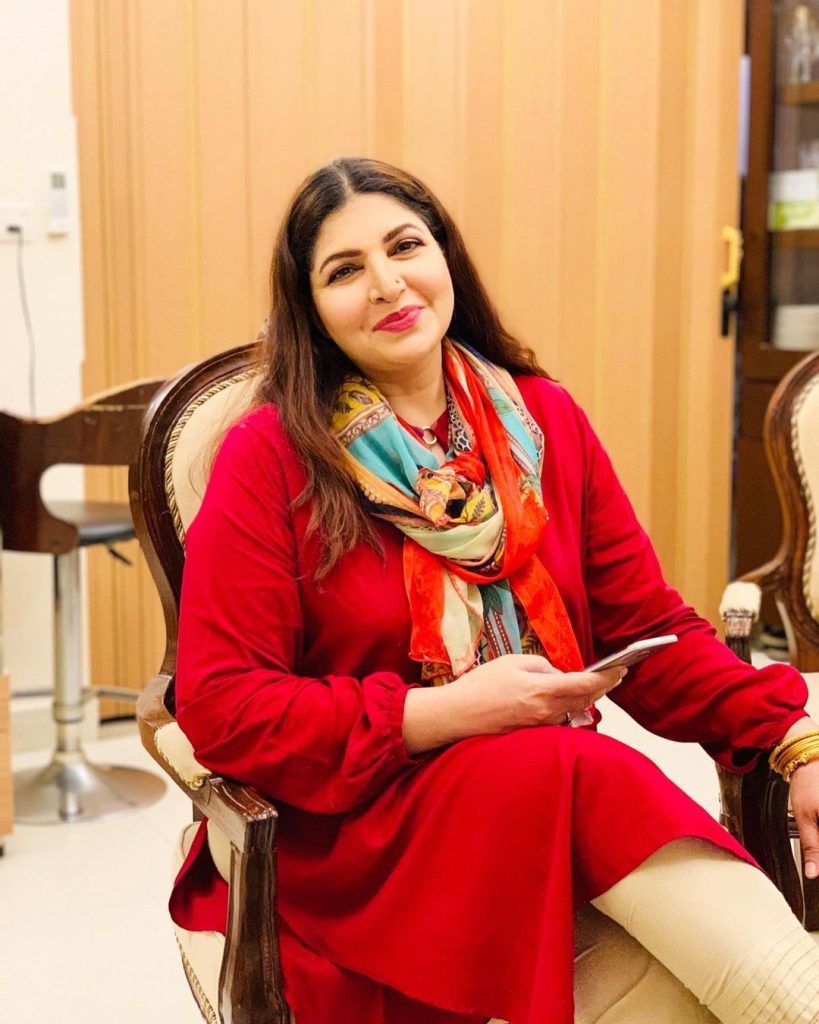 Shugfta Ejaz has announced the demise of her mother in a recent post on Instagram with the caption "My Fighter Mother!
My Soul Died with you🤍 ".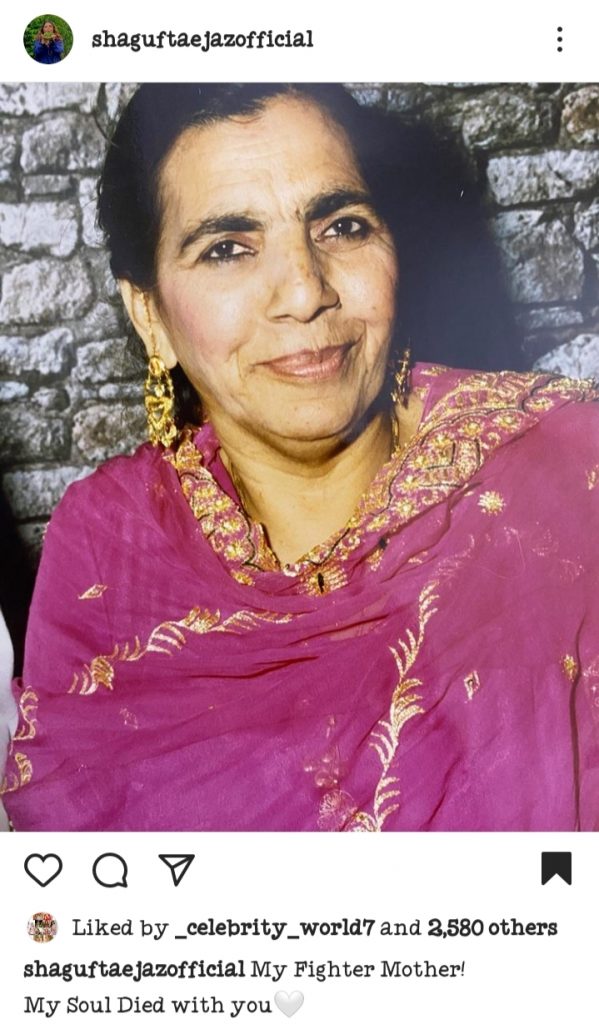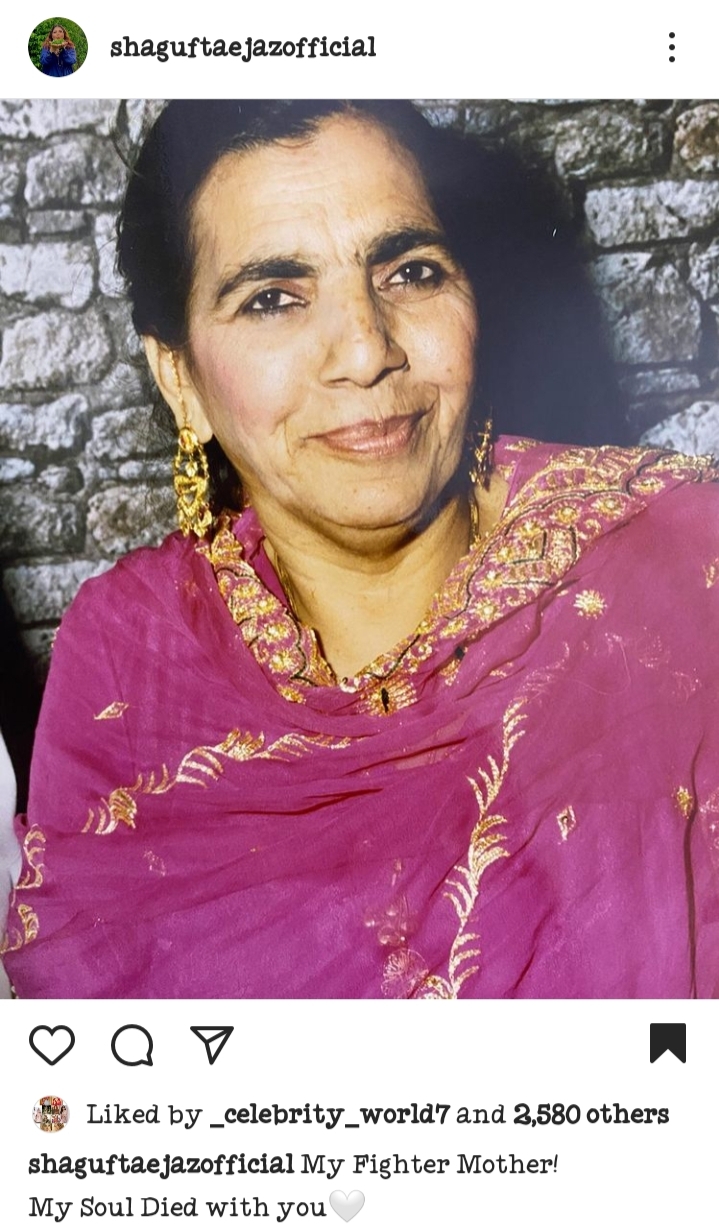 Let's have a look at the blissful moments of Shugfta Ejaz with her mother.