Shah Rukh Khan Thinks Mahira Added A Lot Of Value To Raees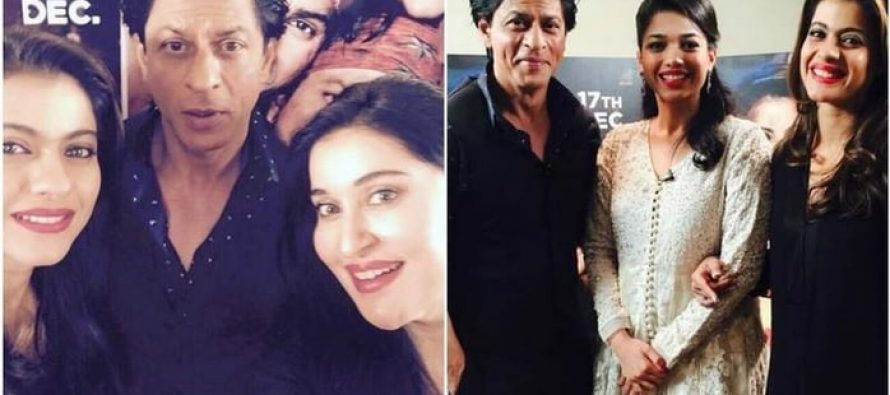 Shah Rukh Khan and Kajol are making their presence felt in Pakistan by being part of every talk show which is watched by many Pakistanis on routine basis. Shah Rukh and Kajol are doing so to promote their comeback film Dilawale as an on-screen couple. They have engaged in many candid discussions with all the hosts which has most certainly added to their popularity in Pakistan.
Shah Rukh has also had the opportunity to work with Mahira Khan in his upcoming film Raees. Mahira Khan plays the role of Shah Rukh's wife in the film. He has always praised his Pakistani co-star every time he has been asked how it was like working with her. While talked to Shaista Lodhi in her Morning Show he once again made sure that everyone knew how much he appreciated the work done by Mahira Khan. He also thinks that Mahira Khan's presence has added value to his film which is a big compliment since his presence alone usually adds a great deal of value to any film he is a part of. While talking about Mahira he said,
"Mahira Khan is a brilliant actress, she is very beautiful. She has given a very good performance in Raees and she has added a lot of value to the film."
While talking to media he said that he really enjoyed his visit to Pakistan. He also said that some of his family members also live in Peshawar. He added,
"If I ever have the chance to work in Pakistan or live here I would love that."
...
---
---