Sadaf Kanwal and Shahroz Sabzwari are two superb actors and models of Pakistani media industry who tied the knot in May 2020. The couple had to face a lot of bashing afterwards. Sadaf was called out blatantly for marrying Shahroz. Both of them now enjoy an amazing chemistry and a lovely bond.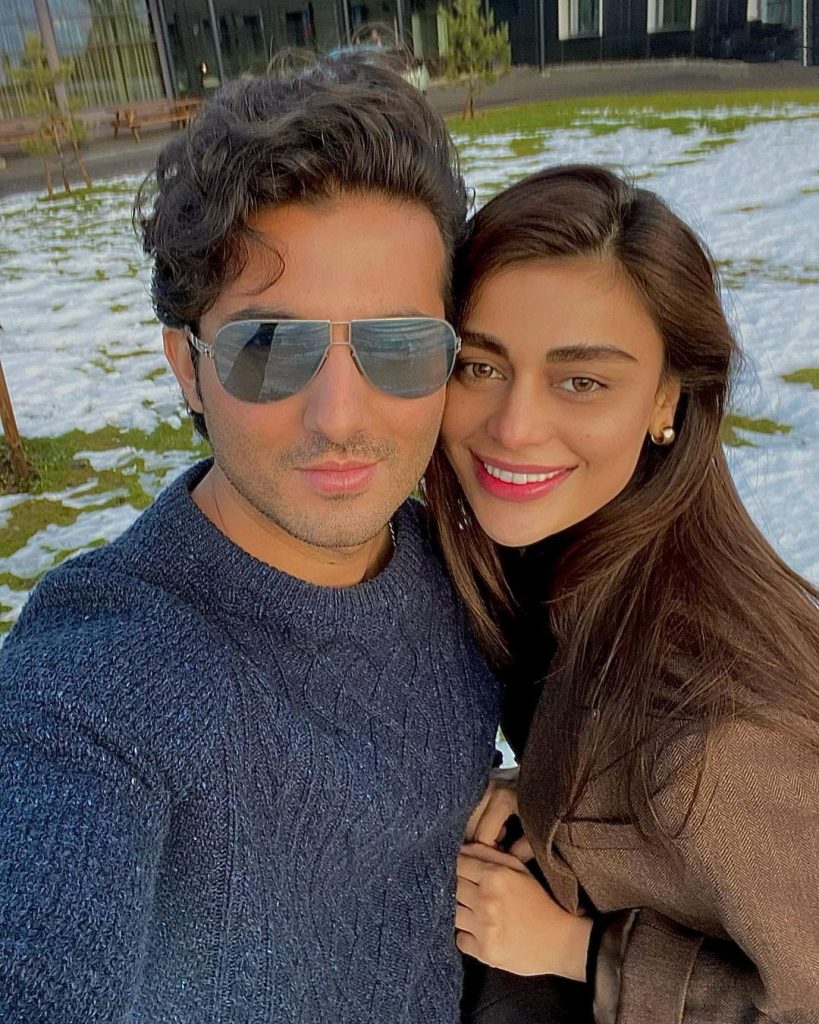 Recently, they have appeared in a popular Game show Jeeto Pakistan where Shahroz was the guest and Sadaf made a surprise entry while the games were being played on the show.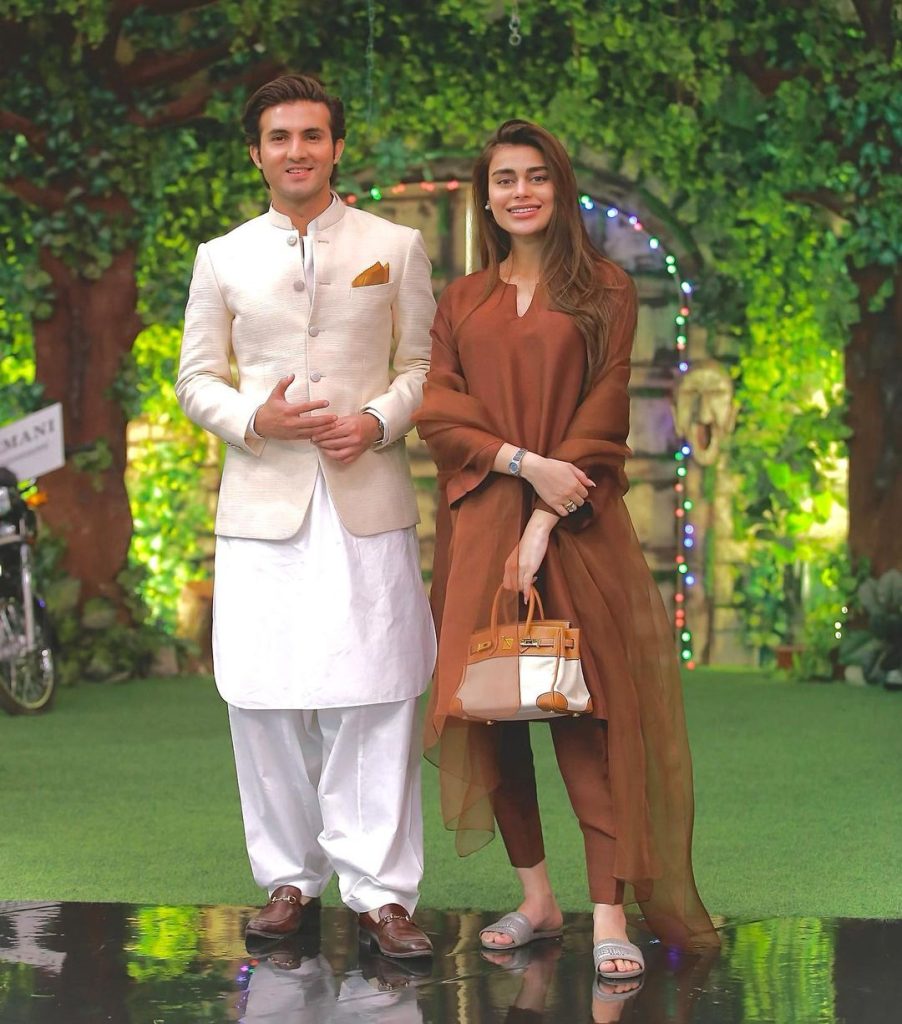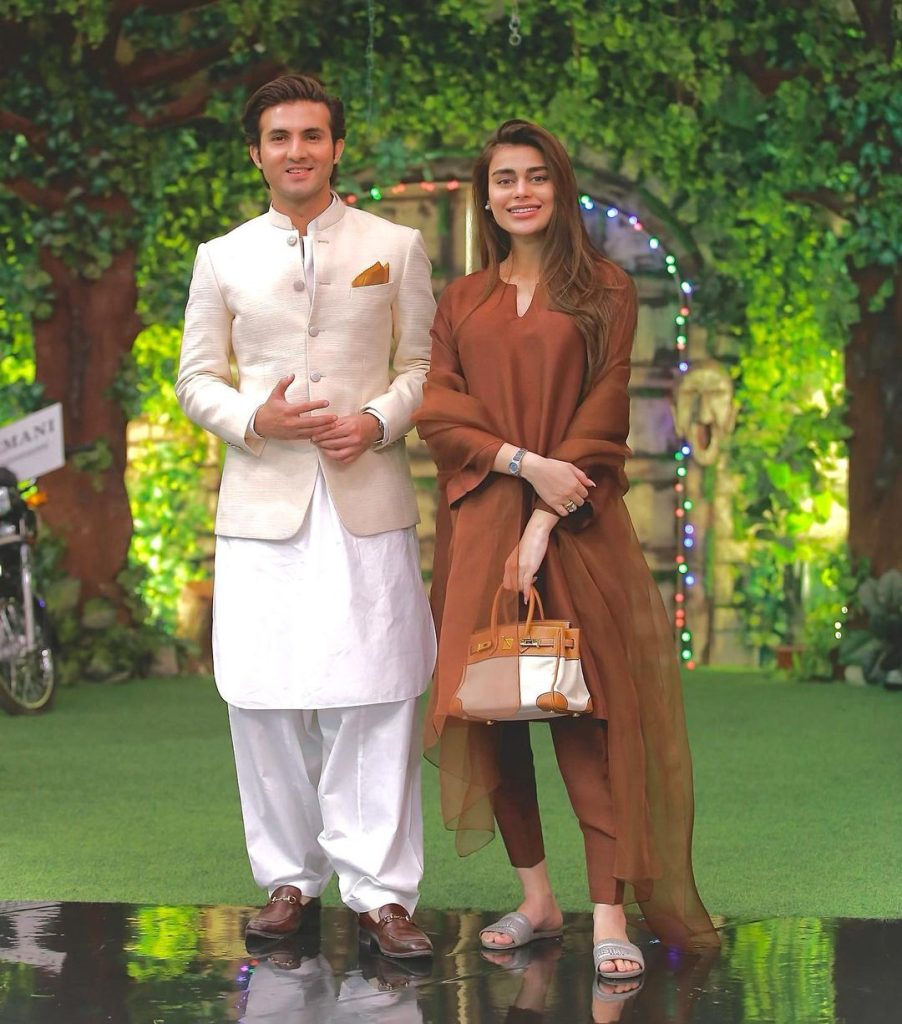 In the show Shahroz hinted at Sadaf's pregnancy, when the host Fahad Mustafa invited Sadaf Kanwal in the middle of the show, Shahroz immediately urged Sadaf to step slowly while coming to the set. Not only him but Fahad also repeated Shahroz's words. Sadaf then stepped slowly towards the set while her baby bump was also visible which she covered from her Dupatta. Sadaf was looking beautiful and anyone could easily sight her pregnancy glow.
Here are the still shots of Sadaf from the show.