YouTuber Shahveer Jafry has recently got engaged to Ayesha in a beautiful ceremony. The couple looked stunning on their engagement day and had all the fun.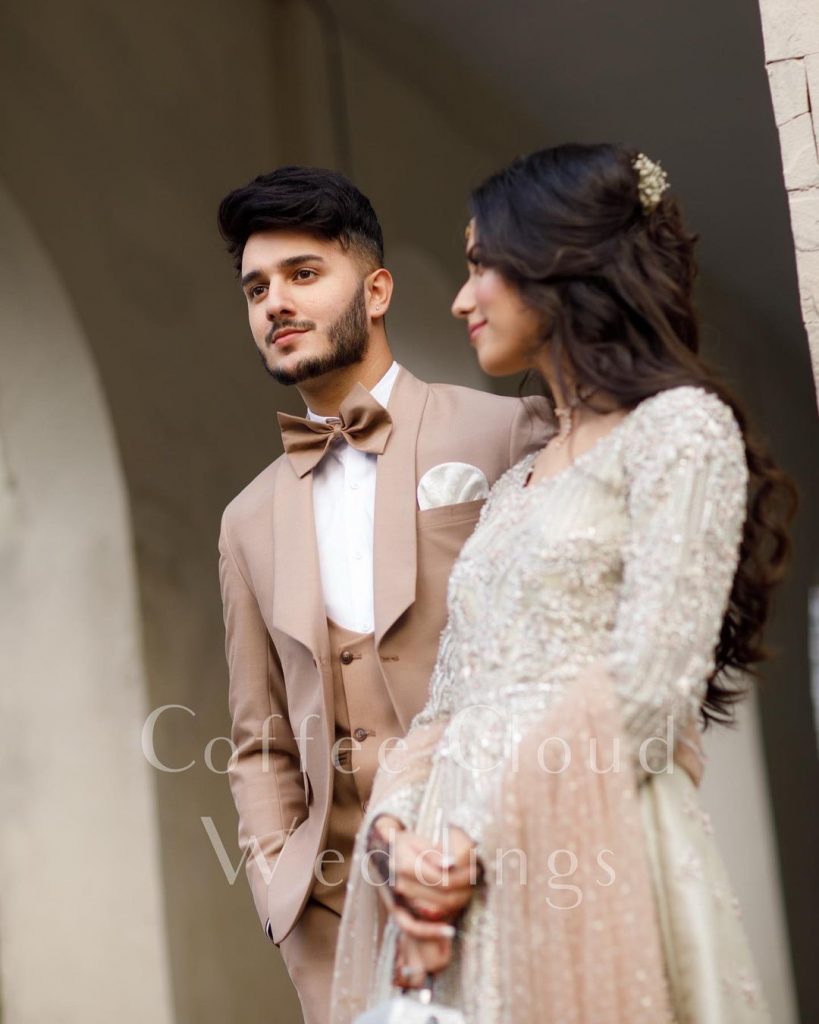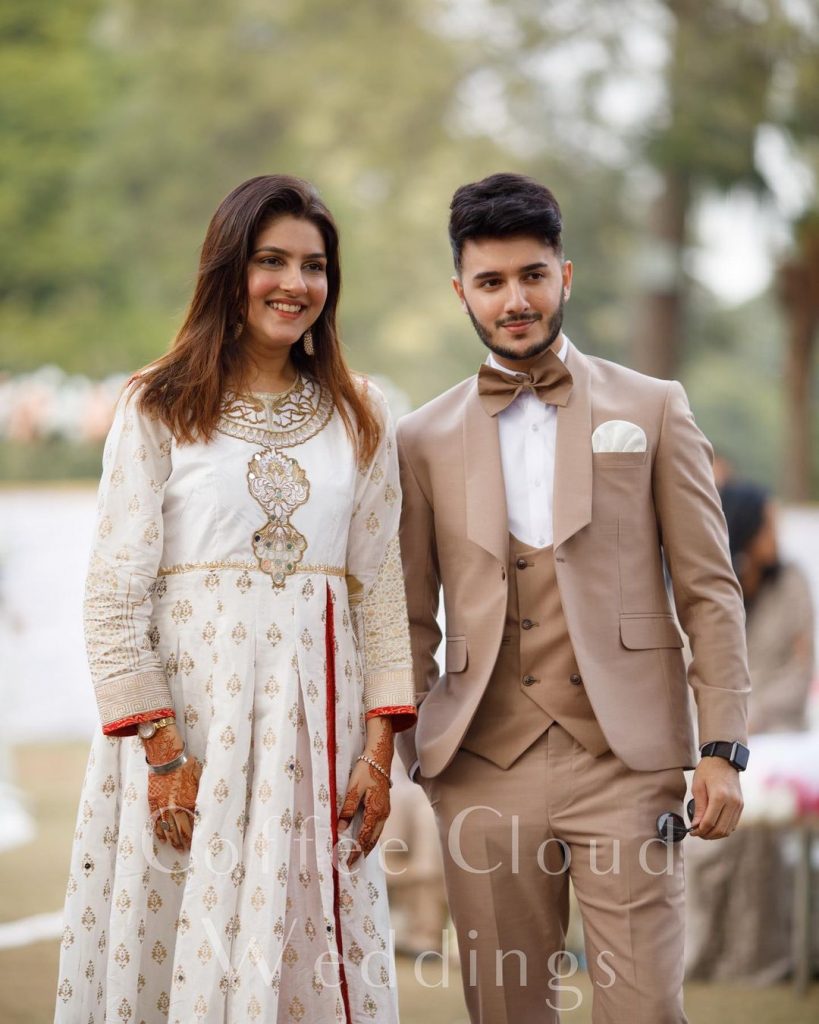 The engagement pictures went viral on the internet however, Shahveer Jafry is not happy with the pictures going viral.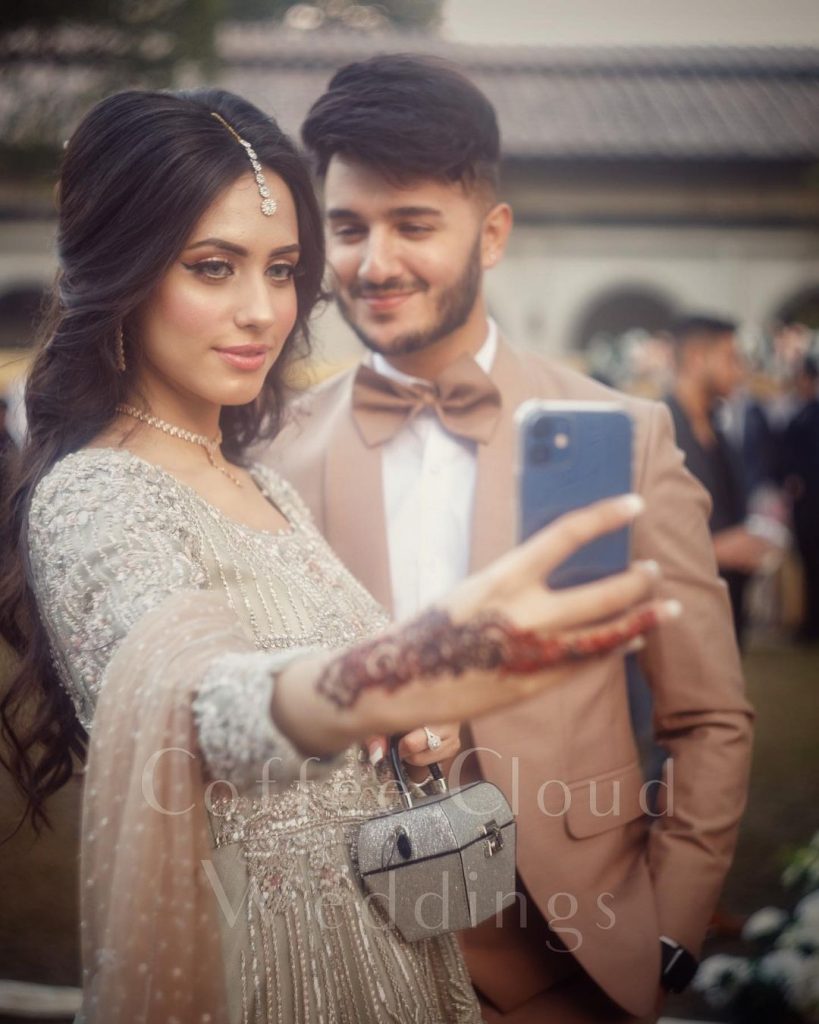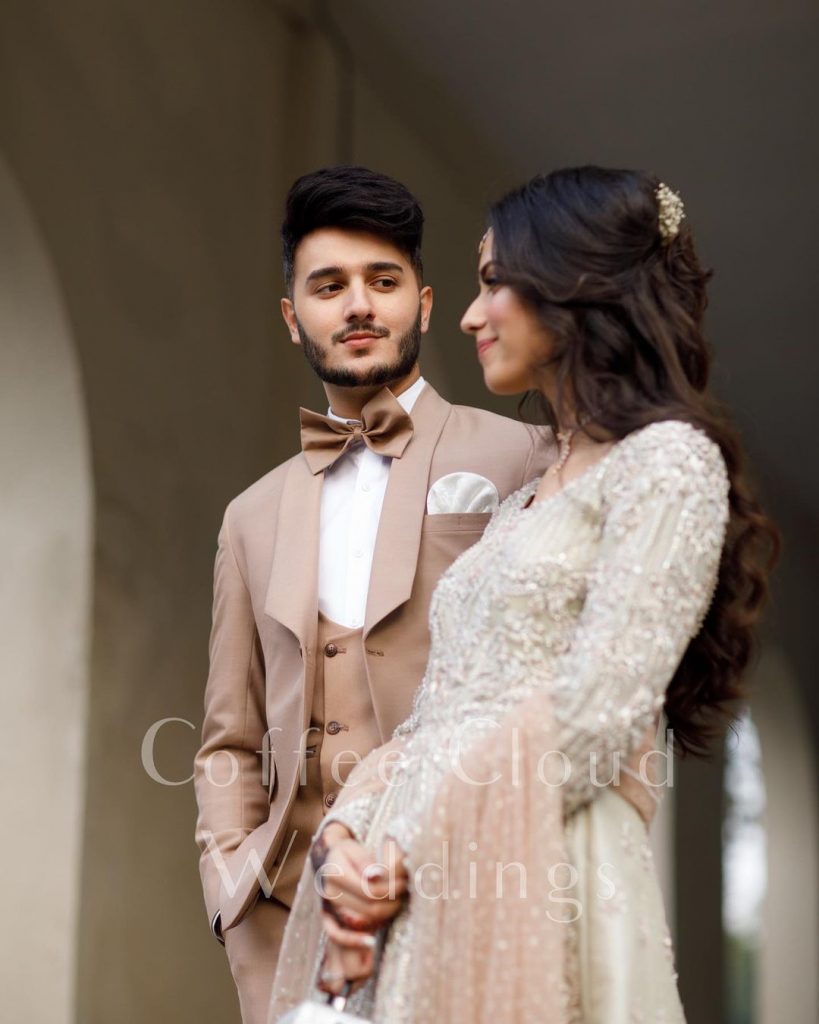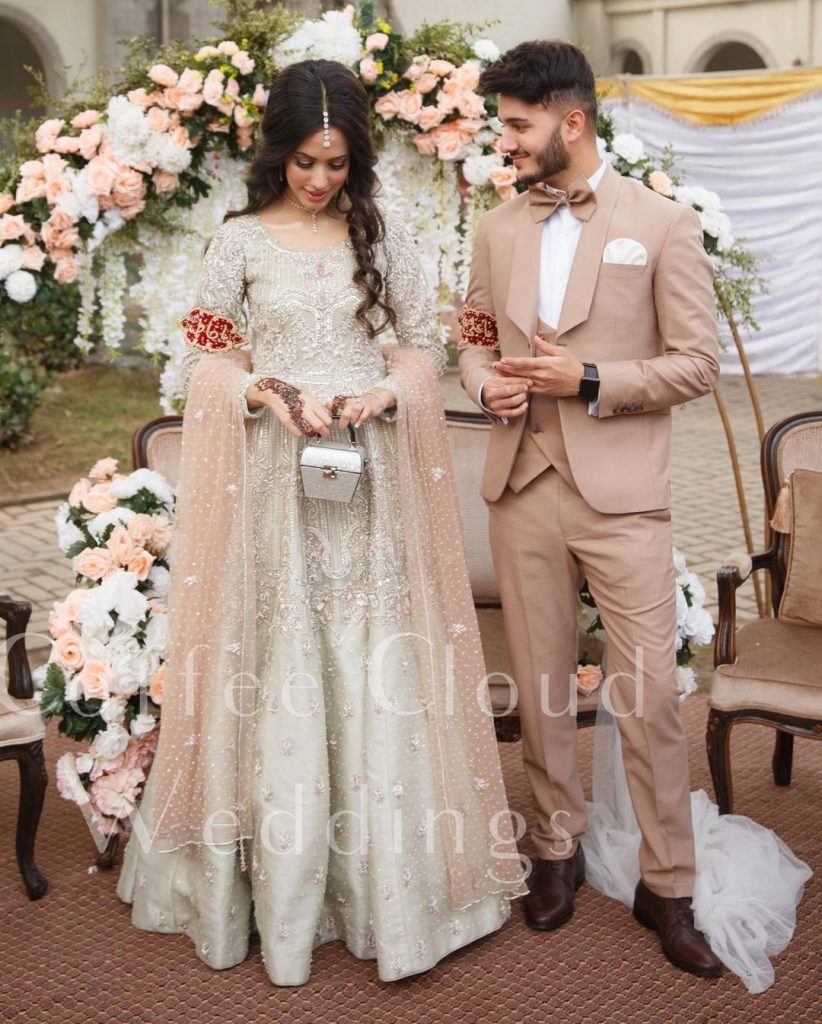 Taking to his Instagram stories, he wrote, "I usually don't take up complaints to social media but this has affected me personally. I am highly disappointed in the photographers working on my engagement. Since the engagement was a publicized event they took full advantage of that and posted pictures and videos."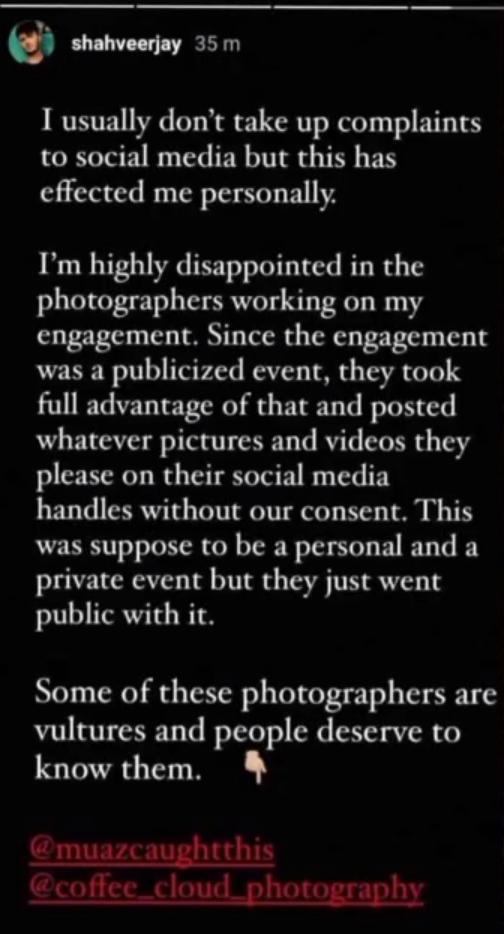 Shahveer Jafry also shared that his engagement event was supposed to be a private and personal event but the photographers shared pictures everywhere.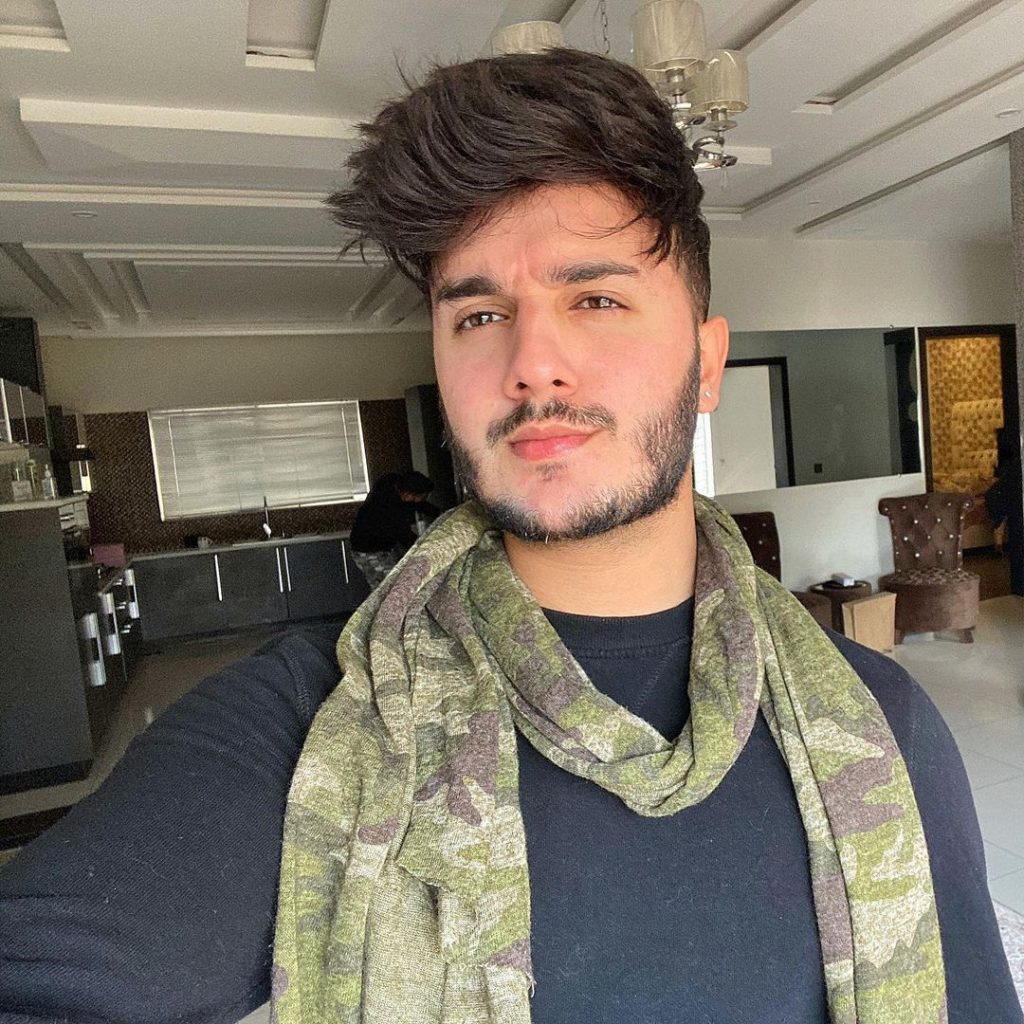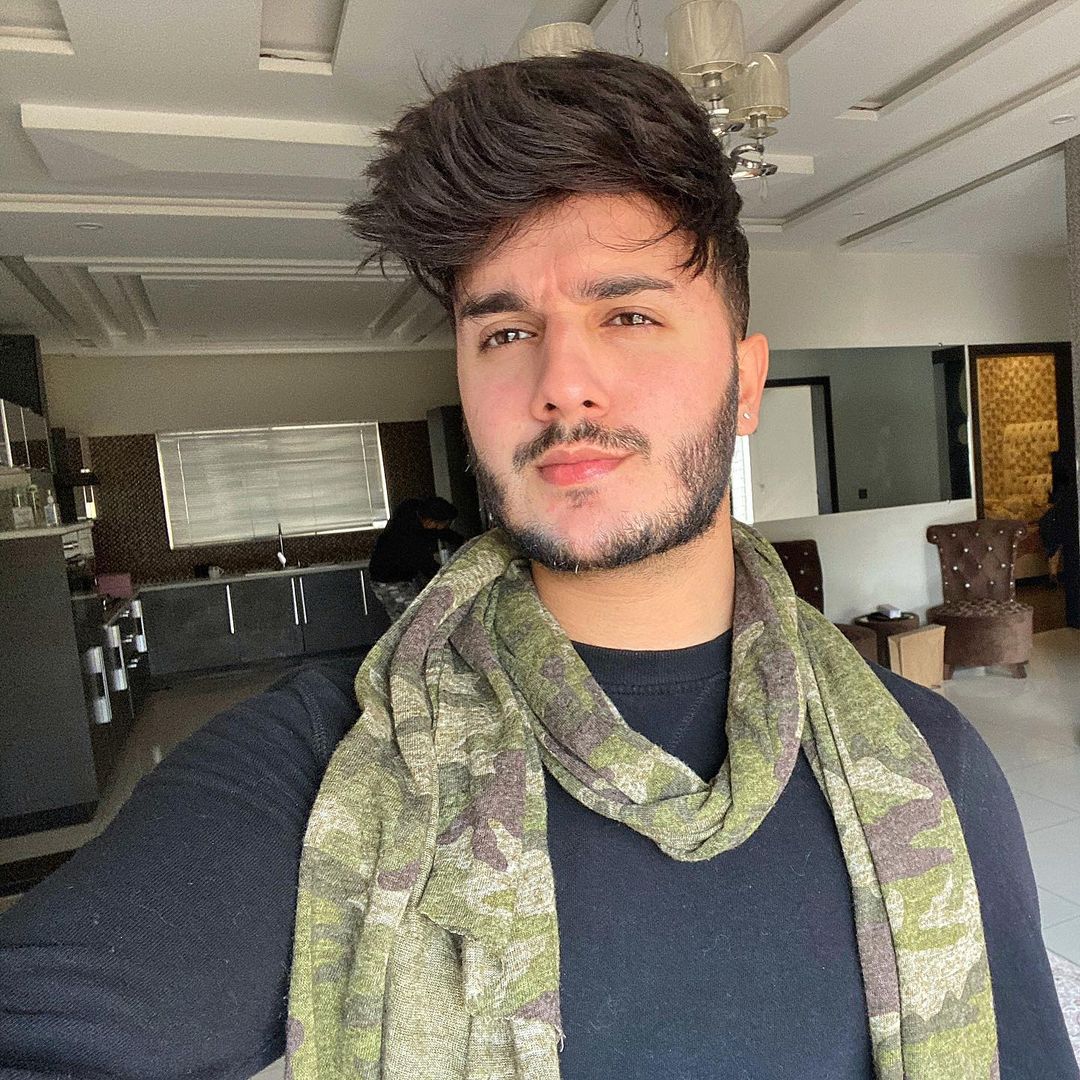 He mentioned the photographer's pages 'Muaz Caught This' and 'Coffee Cloud Photography' and called them vultures.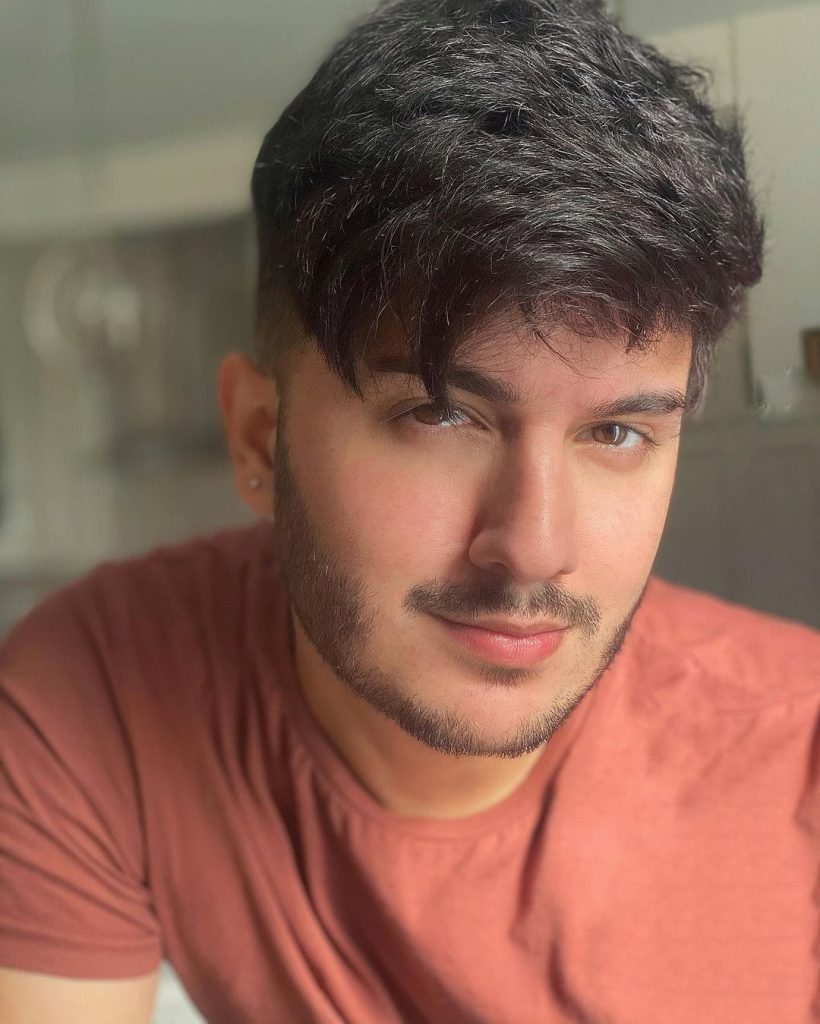 The photography page named 'Coffee Cloud Photography' came forward and released a statement that says that the bride Ayesha hired them and she gave full consent to post pictures.
Here is what they said!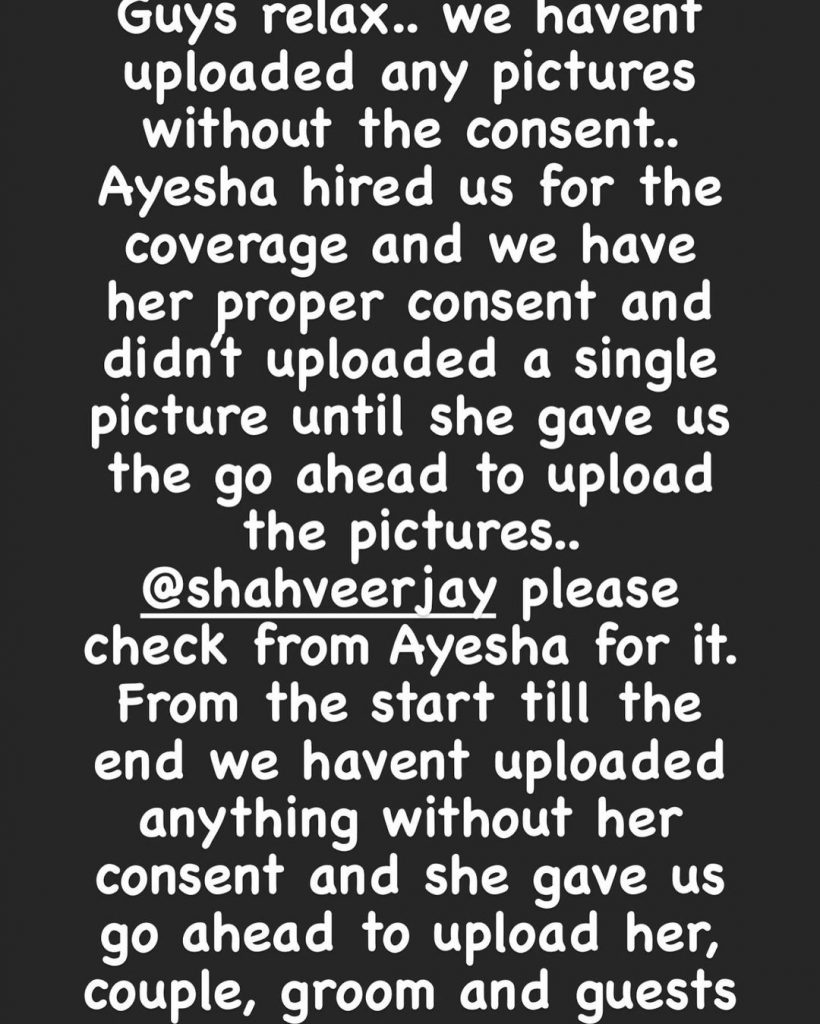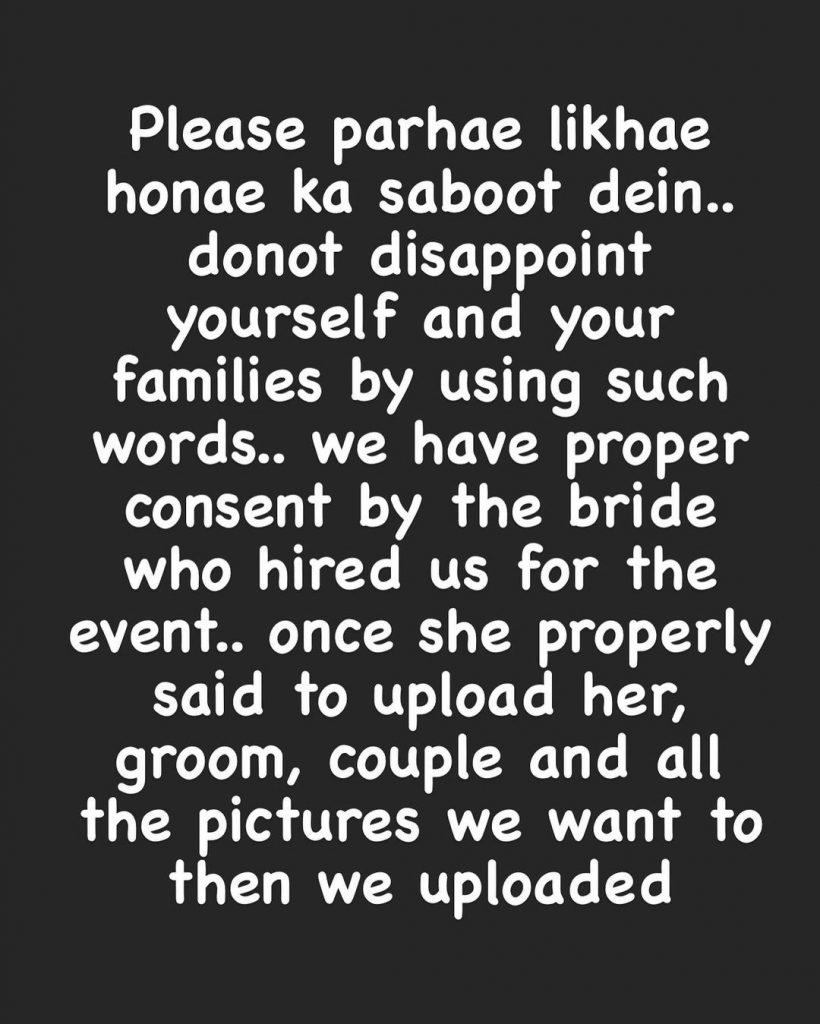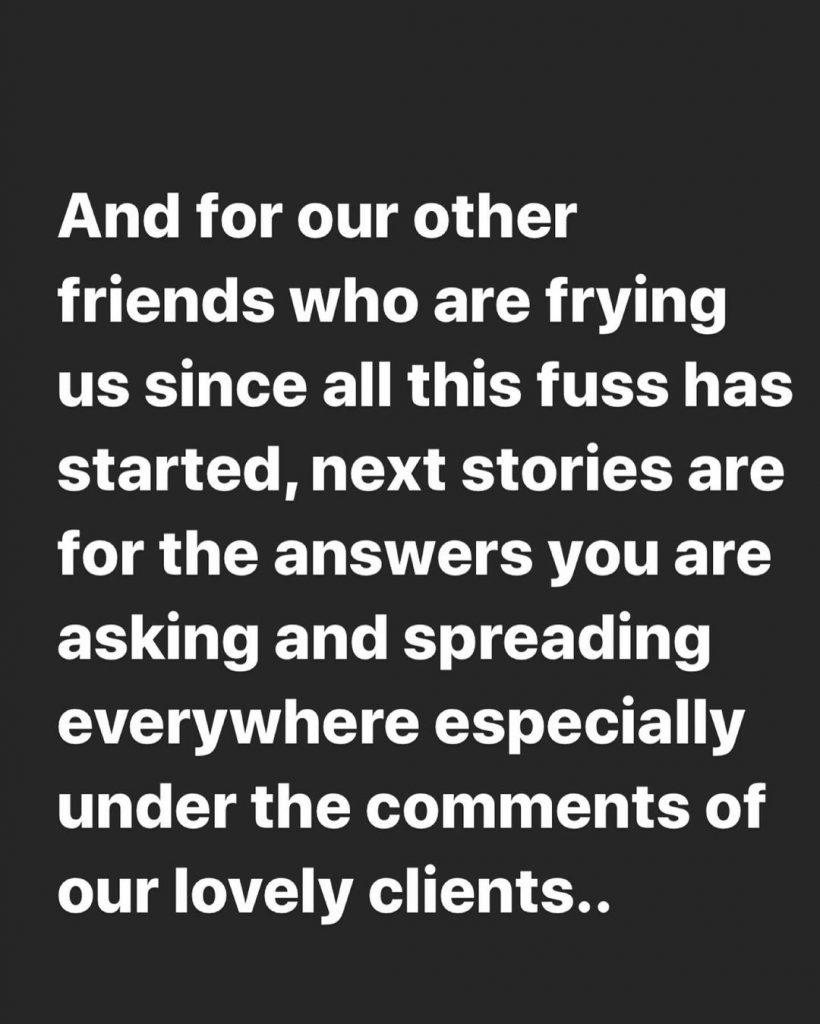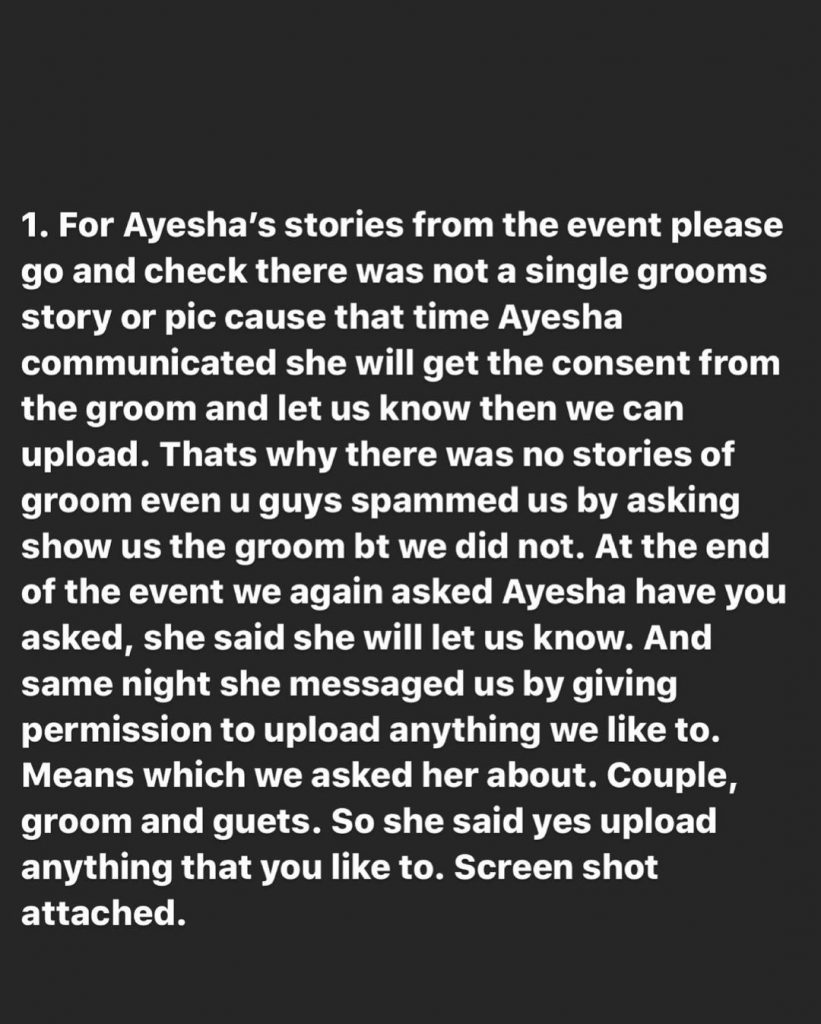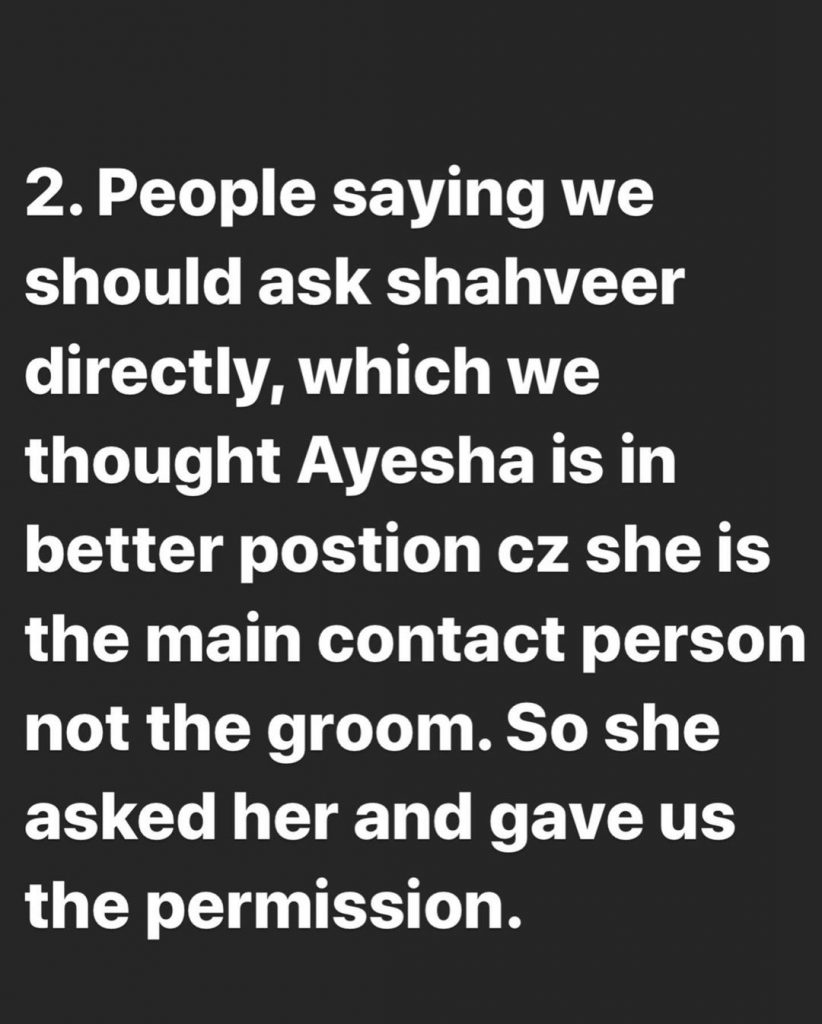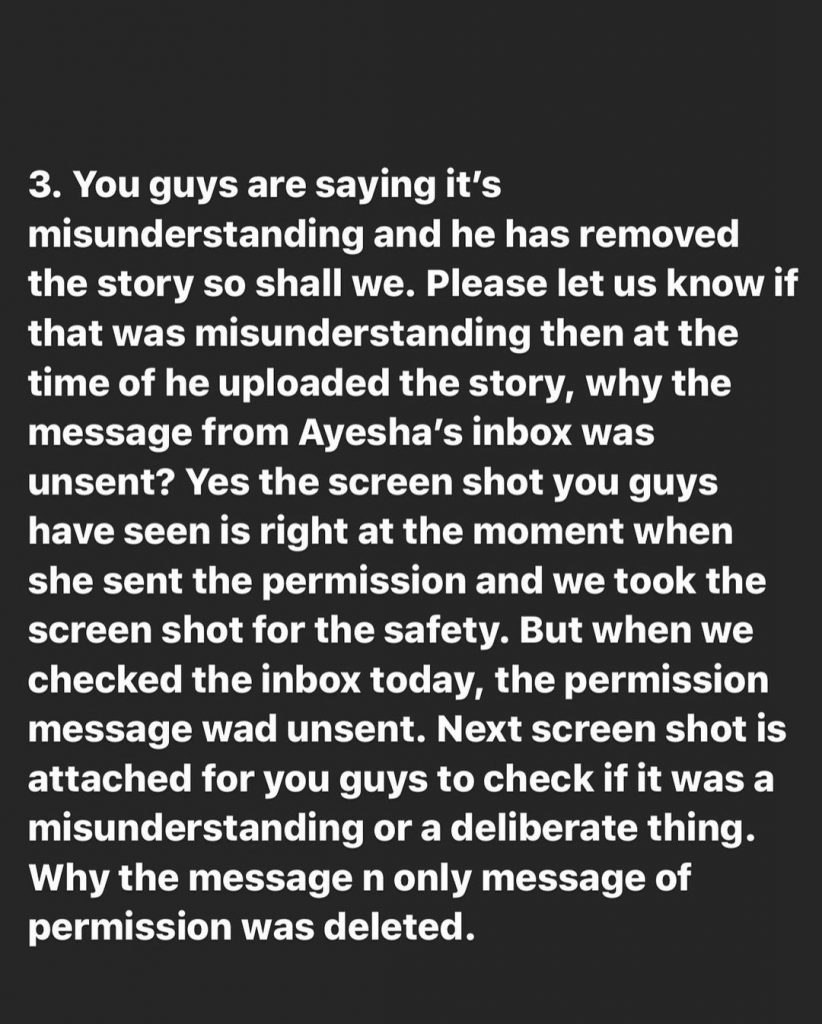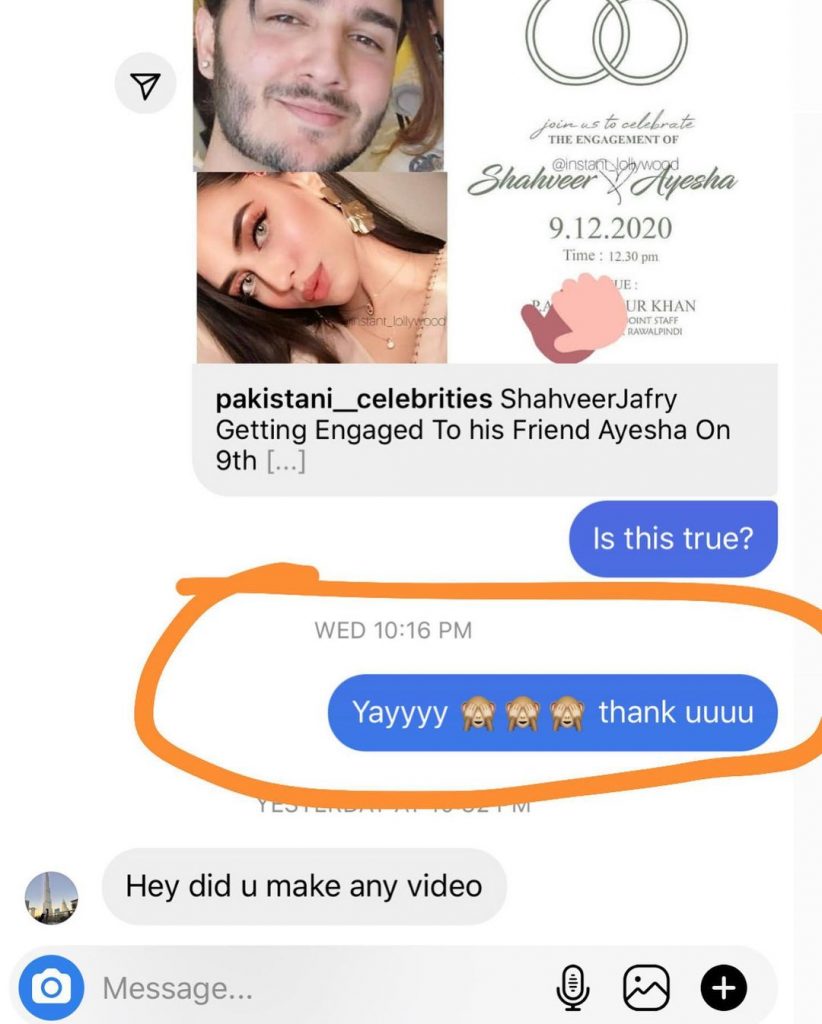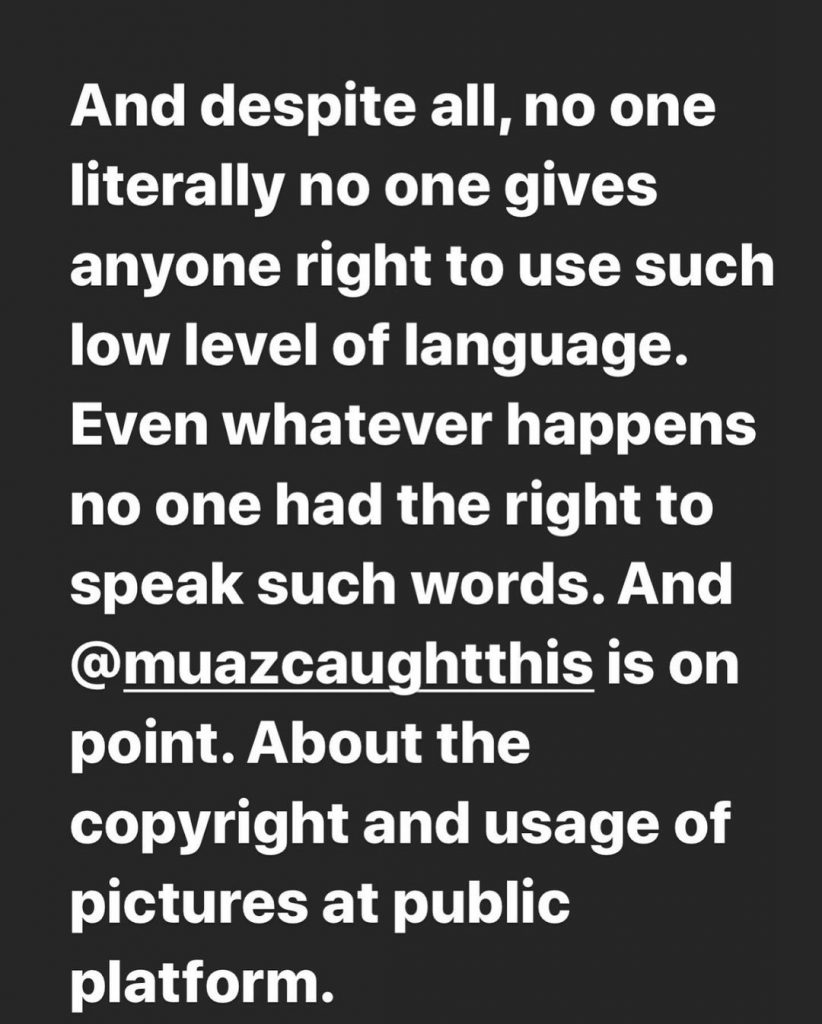 After all this drama, Shahveer Jafry removed his post in which he dragged photographers for releasing engagement pictures. What do you think about this? Share your views with us.