Shamoon Abbasi is a popular Pakistani actor, director and producer who has been in the media industry for more than two decades now. Before venturing into acting, he was an ace director and a producer who introduced many big names. The actor got more recognition after portraying the roles of villain in various dramas and films. His film Daadal will be releasing this Eid Ul Fitr. The actor is quite vocal and always speaks about media related controversies.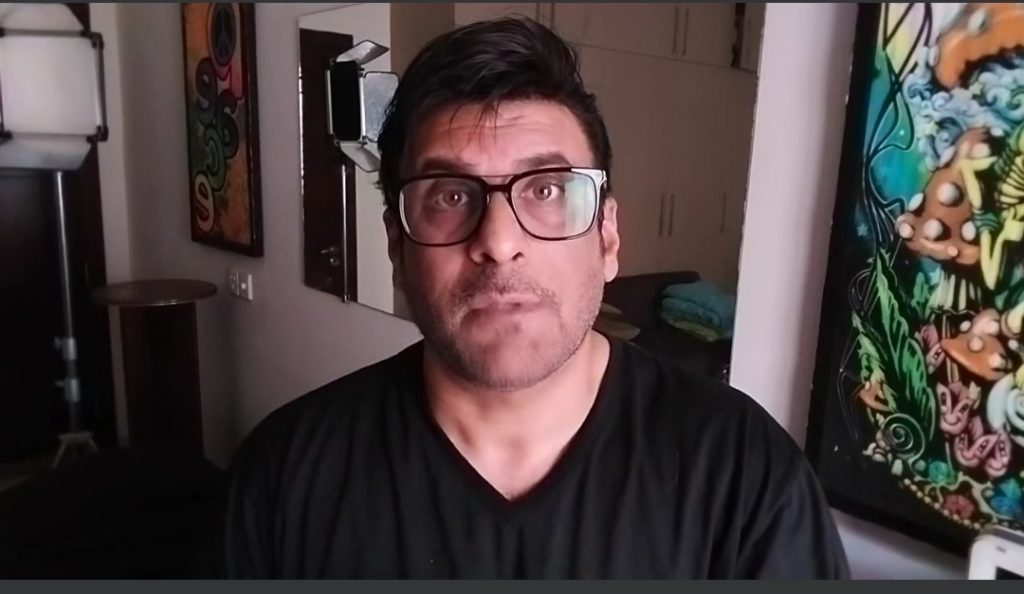 Recently, he opened up about the fake fight video of Sheheryar Munawar Siddiqui & director Sohail Javed. Talking about it he said, "I have seen a very ugly video, two three days ago, I thought to speak about it because no one else would talk about it. I thought, I talk unnecessarily so I should express my opinion in this regard, I saw Sheheryar Munawar throwing the script, I won't say anything about it being fake but what bothered me was the way he threw the script, it's a respectful thing for us, our bread and butter is attached to it, how can you throw it just for a publicity of a telefilm. In older days, if we used to forget our scripts at home, we were the ones who used to be cursed by the director, producer and assistant whole day long and here you have thrown it just like this, even not knowing where your telefilm will be airing. He further added, "if you had to get viral, you could have stood in the street without clothes, you could have gotten viral in a better way. Also, Mr. Sheheryar Munawar you are quite a famous person you don't need these cheap tactics to get famous. Here is the video:
Here is the viral video of Sohail Javed & Sheheryar Munawar Siddiqui:
Actress Mishi Khan has also called out the two celebrities for doing such publicity stunt for popularity:
What do you think about this story? Do let us know!