Renowned folk singer Shazia Khushk has bid farewell to the music industry. According to her statement given to the Express Tribune, Shazia stated that she had decided to part ways with showbiz owing to her 'religious beliefs.'
"I've decided to spend the rest of my life in service of Islam," stated the Danay Pe Dana singer.
As per Shazia, she had also declined a number of offers to perform overseas as they clashed with her religious obligations and her beliefs.
"I'm grateful to my fans for loving my songs and hope that they will strongly support me in my new move," said the folk singer.
Adding further that she did not want to venture back to the field ever again, Shazia stated, "I really took my time to think about what I wanted to do at this stage in my life… I'm certain that I won't want to join this field [showbiz] again."
Shazia also shared that she was "eternally grateful" to her fans for "appreciating" her music for the past two and a half decades. Khushk is known for folk melodies in Sindhi, Balochi Dhatki, Kashmori, Gujrati, Sairaiki, Urdu, Brelvi and also Punjabi.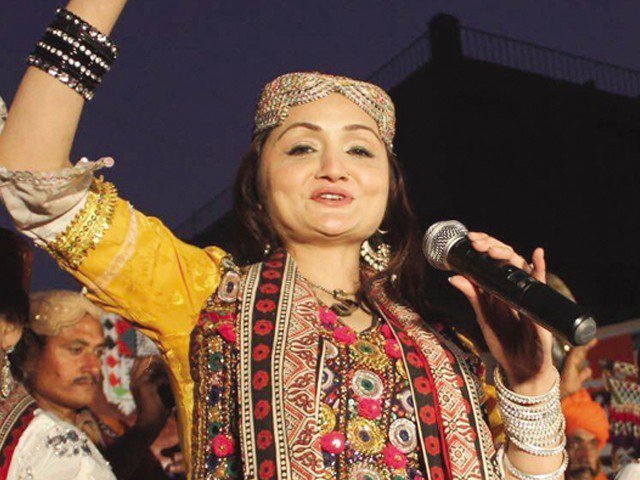 However, Shazia Khushk's announcement to quit the showbiz industry isn't something new to the industry in Pakistan. A number of celebrities have previously bowed out quoting their own personal beliefs as reasons. In Bollywood, recently, actor Zaira Wasim, announced her leave from B-Town stating her profession conflicted with her religious beliefs as a Muslim.