Shazia Wajahat is an ace producer who had produced brilliant projects. Her recent hit project was Raqs e Bismil. Recently, Shazia Wajahat has taken a news on her Instagram where she announced that she is producing the brilliant script of ace writer Asma Nabeel who just passed away earlier this year.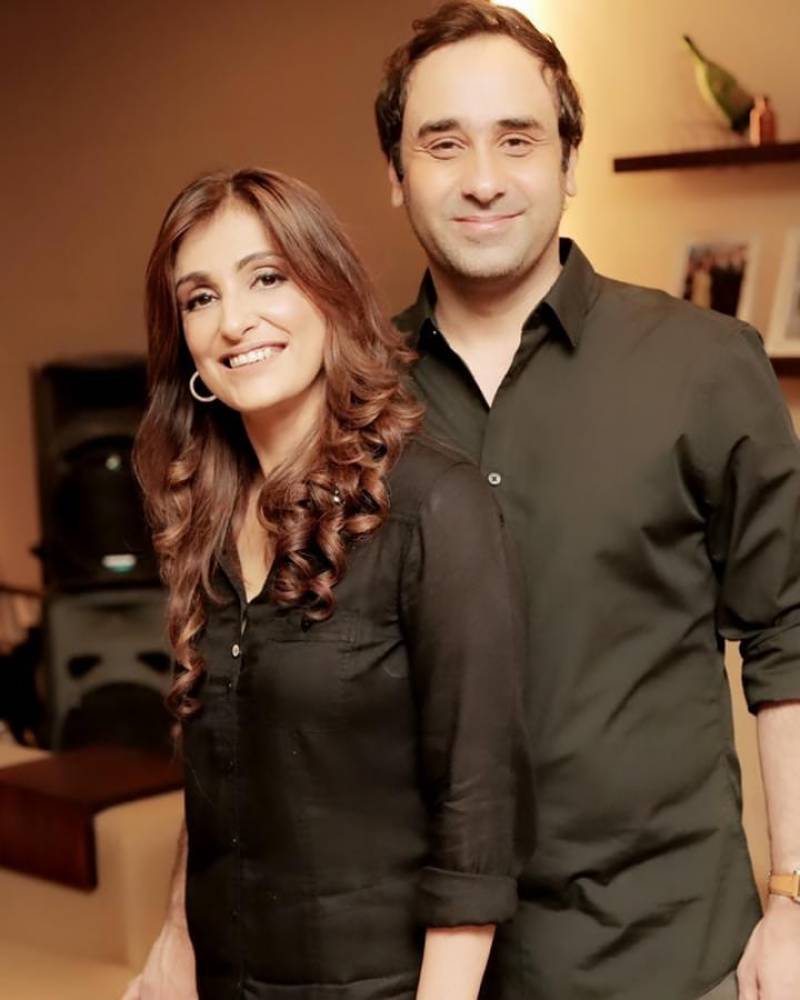 Asma was suffering from Cancer and was undergoing a treatment for it, unfortunately she couldn't win her fight with deadliest disease.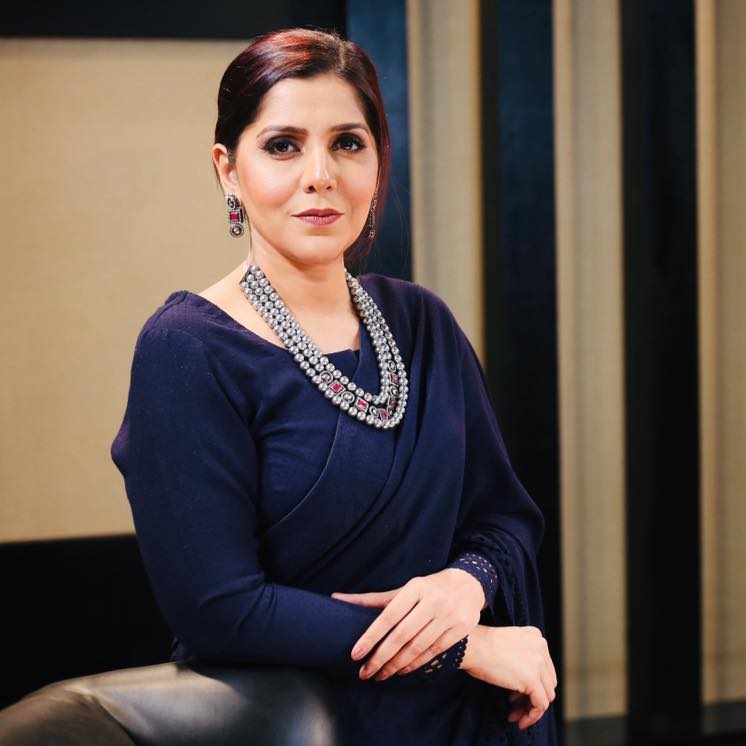 Asma before passing away completed the script for Wajahat Rauf and Shazia, she sent it to Shazia Wajahat, a snippet of chat of writer was also shared by Shazia Wajahat in which Asma Nabeel said that she is not going to go without submitting Shazia's script. Have a look at the picture of the chat.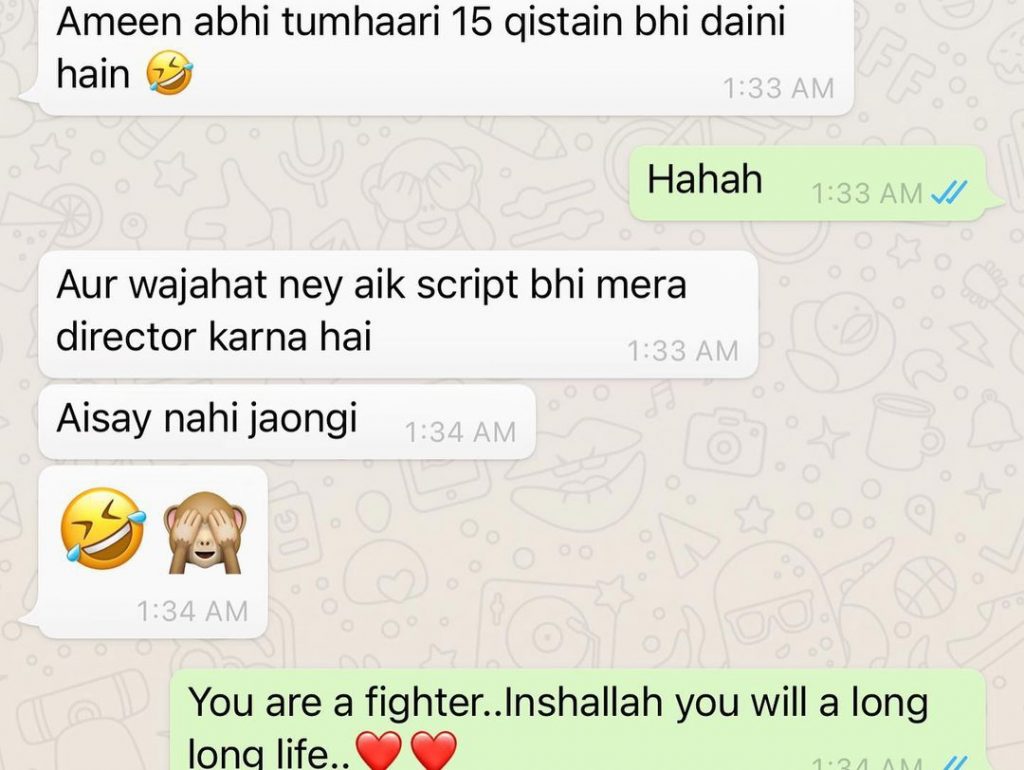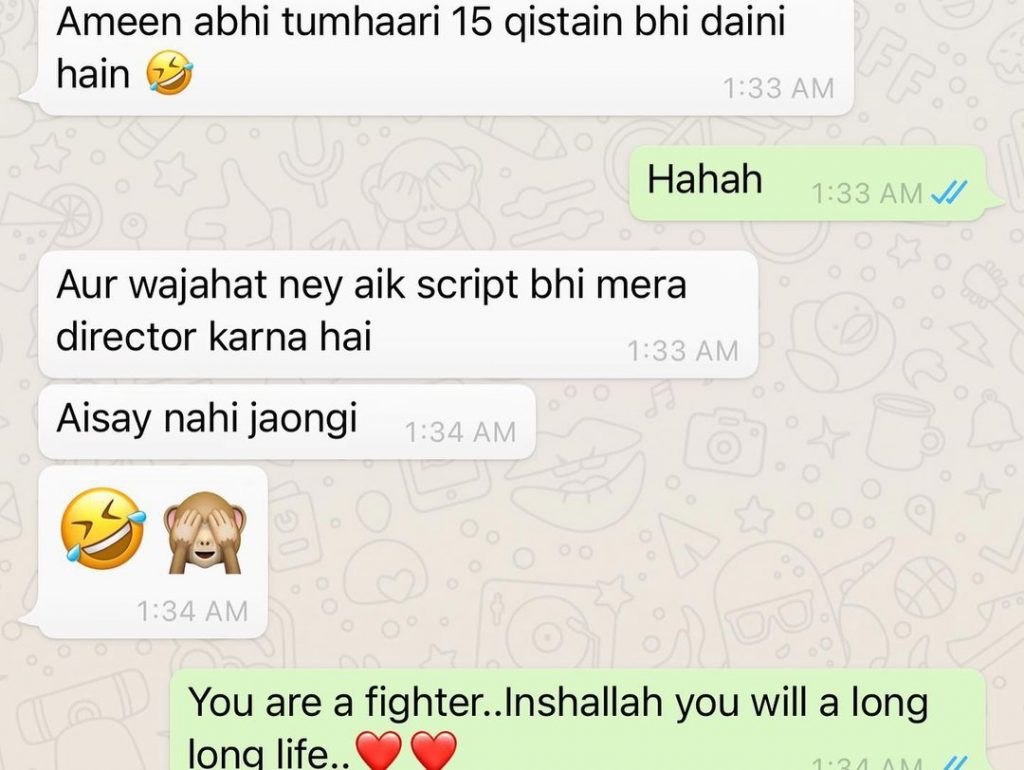 Shazia also shared pictures from her new project by Showcase production which is Asma Nabeel's script and will be directed by Najaf Bilgrami and produced by herself. She further said that Asma Nabeel wished her last drama to be directed by Wajahat Rauf but it couldn't happen due to some reasons in her life but now they are all set to do her script. Have a look at the pictures followed by her detailed post.