The news circulating on the internet and different news channel is that Shoaib Akhtar entered into Nikkah with Rubab Mushtaq from Haripur. Maulana Khurshid Shah did the Nikkah in Haripur. When Duniya News asked Shoaib Akhtar's brother if the news of the nikkah was true he denied it but various reliable sources directly involved in the Nikkah said that it did take place.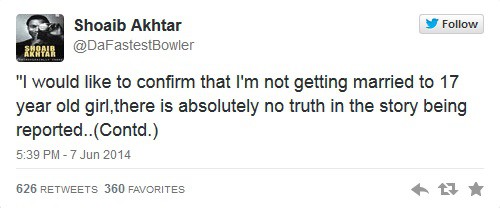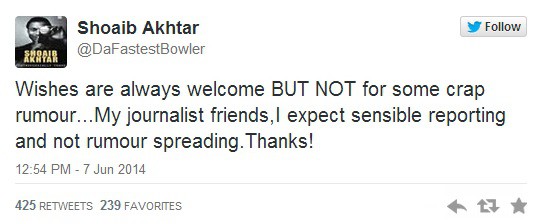 A few weeks back the Express Tribune also posted this news but later on said that this was not true because the girl that Shoaib got married to was only seventeen and people criticized him therefore Shoaib said that this news was not true.
The Indian Newspaper posted this picture and said this was Shoaib's wife Rubab.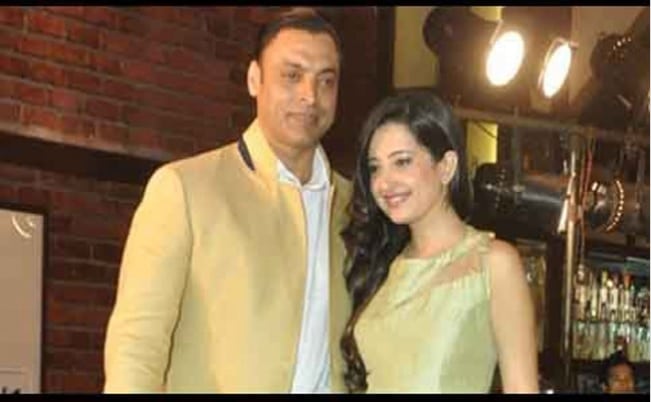 Geo News showed this picture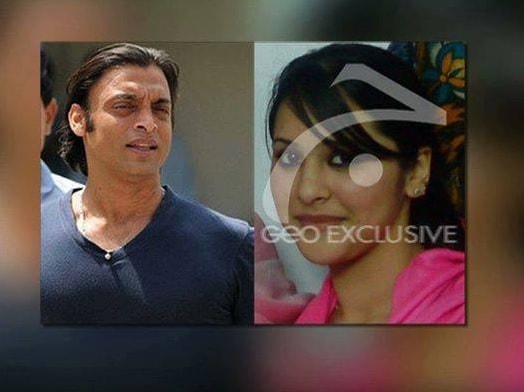 The Nikkah registrar said that Rubab is not seventeen but twenty years old. The Express Tribune also reported today that Shoaib Akhtar had gotten married although he said earlier that he wasn't getting married.