Only a few months back Khalil-ur-Rehman Qamar was known for his dramas alone. He did not give a lot of interviews so people knew very little about his personal views. When Mere Pass Tum Ho went on air and at the same time Khalil-ur-Rehman made his own film, things changed completely. The man who for obvious reasons did not believe in giving interviews was all of a sudden everywhere. Since Mere Pass Tum Ho was such a mega hit, everyone was interested in knowing more about the writer. He gave interviews on every single forum and some of the things he said came under scrutiny. That did not stop him from continuing giving even more interviews in which he kept on saying such things and eventually he ended up showing a side of him which was both ugly and disturbing.
The Criticism and The Interviews
Mere Pass Tum Ho was criticized after the 'du takay ki aurat' dialogue became viral. While there were many viewers who thought that the dialogue was well-suited for the situation shown in the drama, there were many others who saw this dialogue as a statement by the writer. Many of the women in particular severely criticized the writer for calling a woman 'du takay ki'. Since this dialogue was spoken by the male protagonist therefore those people who criticized the play were of the opinion that no man could decide the worth of a woman therefore this dialogue was highly inappropriate. Even the leading writers and actors criticized it.
When the criticism started outpouring, Khalil-ur-Rehman was questioned about his stance on women in general. Many people were of the opinion that his script basically showed his personal opinion about women. The reply Khalil-ur-Rehman gave went viral overnight. He said that he was the biggest feminist but then he also decided to define who a woman was in his opinion. According to him only those women who were faithful and chaste deserved the title of 'womanhood'. Any other woman like the main protagonist of the drama Mere Pass Tum Ho did not deserve respect or any of the rights the faithful women deserved.
Khalil-ur-Rehman's opinion about women became the center of attention for all the wrong reasons and started a never-ending debate. From there on many viewers thought Khalil-ur-Rehman was a misogynist who was trying to shape up public opinion according to his own thinking. Khalil-ur-Rehman kept on giving one interview after the other and he did everything from contradicting himself to presenting such definitions of feminism that it baffled everyone.
Later on, the news about his second marriage also surfaced and that is when people started questioning his private life even more. In the Mere Pass Tum Ho special show which aired on ARY, Khalil-ur-Rehman clearly was not in the mood to take criticism and Humayun Saeed was sitting right next to him to calm him down.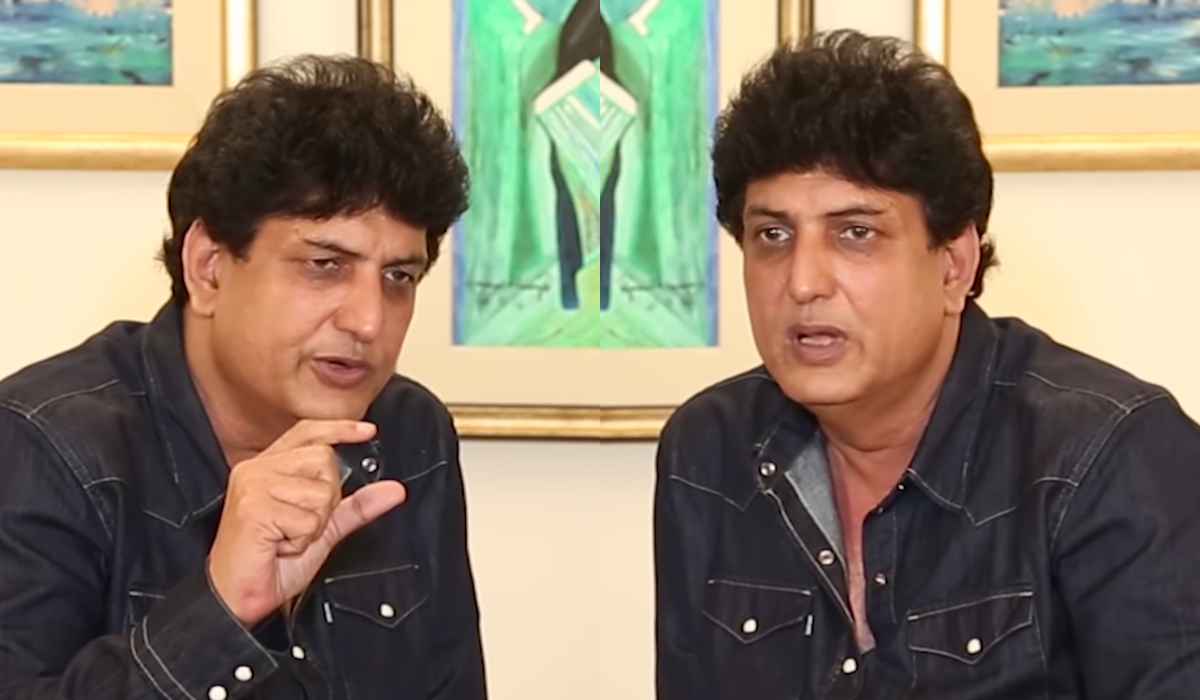 Should He Be Banned?
It won't be wrong to say that even with all his writing expertise lately Khalil-ur-Rehman can easily be termed as the most controversial writer. No writer has ever given so many controversial statements and that too within the span of few months! As if what he had said already was not enough, in a recent interview he made the most derogatory statements towards the woman guest analyst Marvi Sarmid who also happens to be a well-known feminist, acitivist and analyst.
Few months back MD Productions banned Firdous Jamal when he shared his views about Mahira Khan's look and acting. He criticized Mahira for her acting and said that she looks too old to play the lead. Many actors too criticized him for that. What Khalil-ur-Rehman has done is much more grave, whether he will apologize or not that remains to be seen but it is valid to question if people like him should really be writing our dramas.
Khalil-ur-Rehman Qamar just signed a mega deal with one of the biggest production houses in the country. Humayun Saeed and other producers, channel owners were also seen defending him or staying silent in the past. There are many people who want to see him getting banned and there are also those who are applauding him!
Even a controversial celebrity like Aamir Liaquat have an opinion on the issue!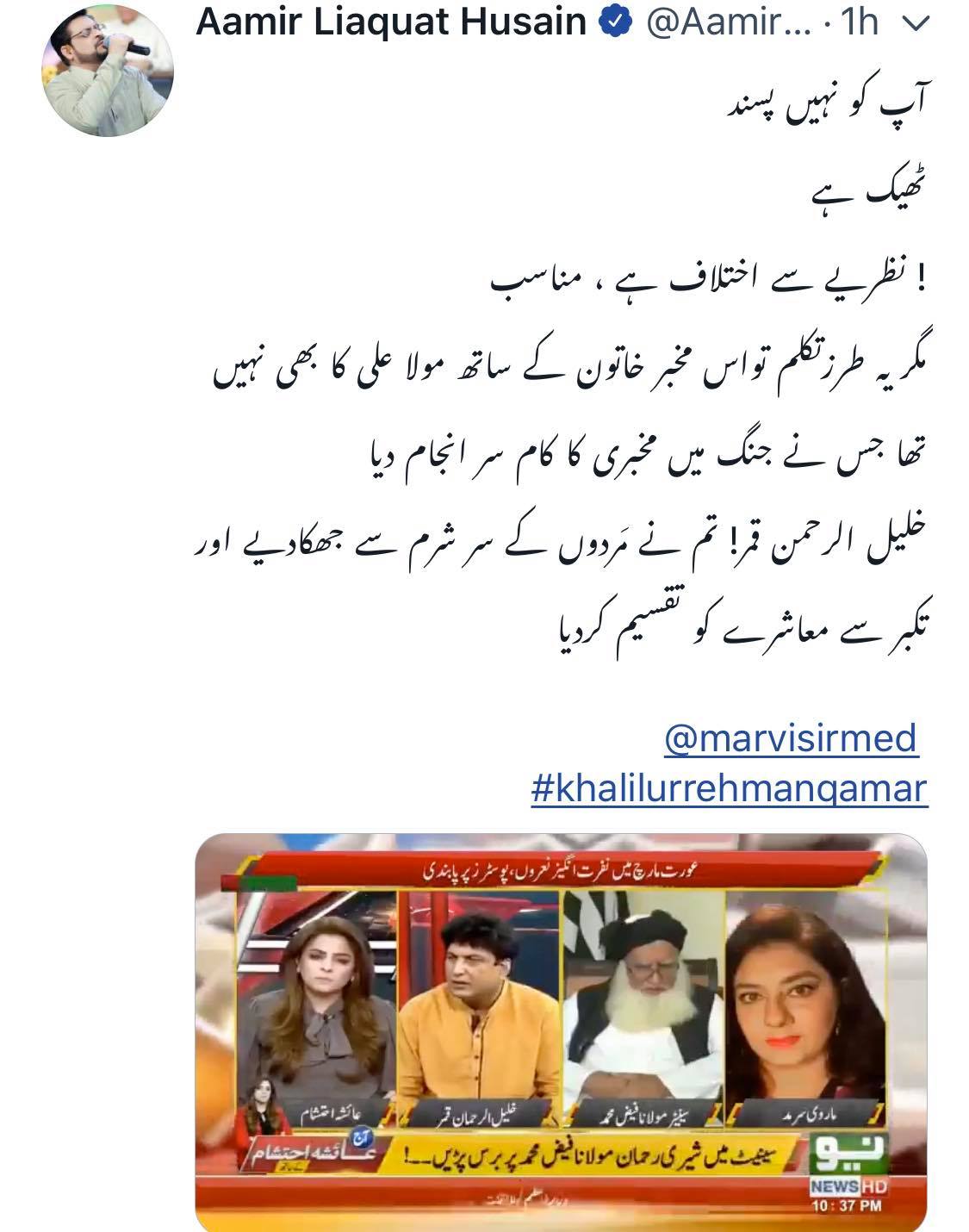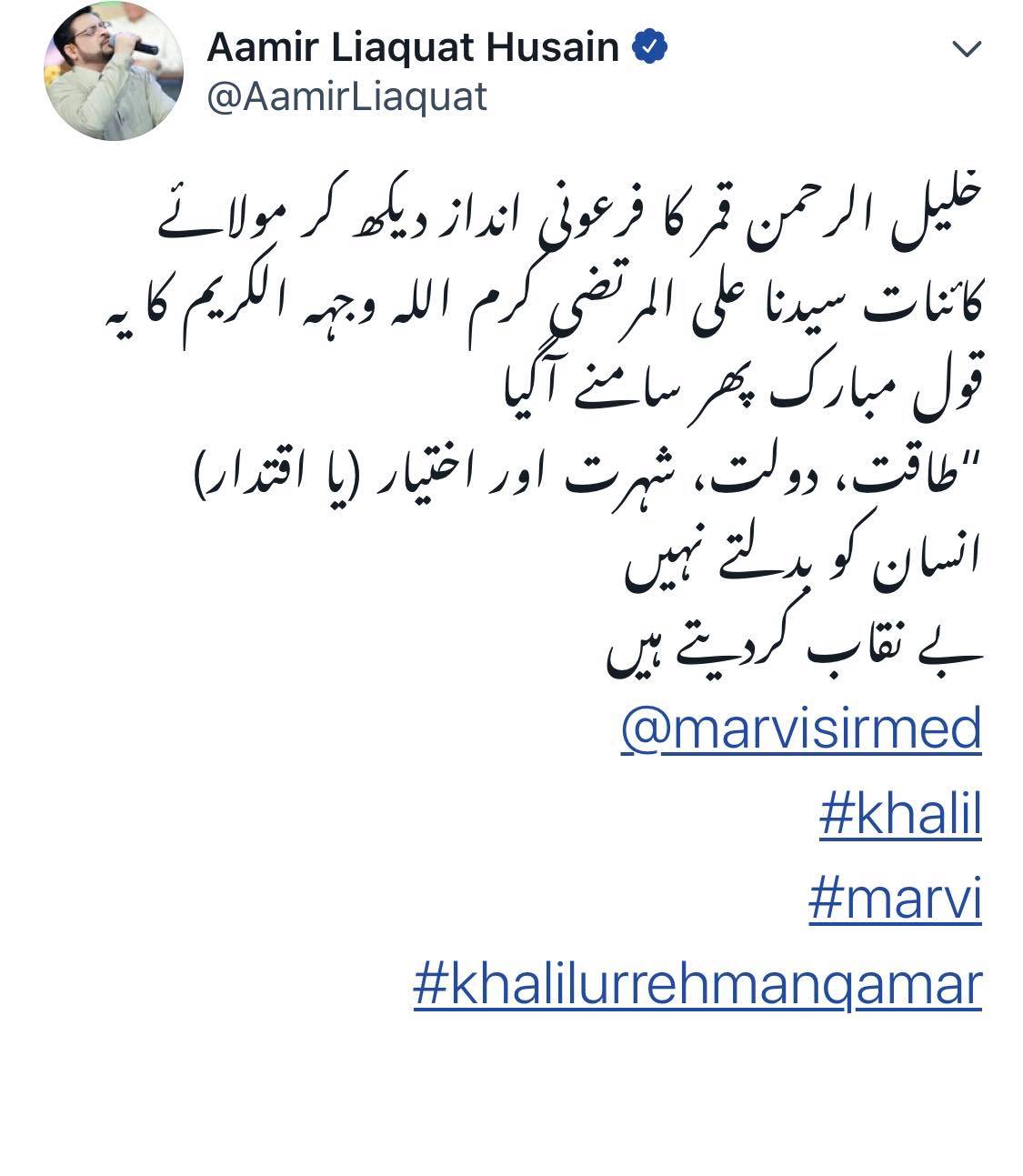 What is your opinion should Khalil-ur-Rehman Qamar be banned after what he did particularly with Marvi Sarmad? The way he lashed out at someone on television like that simply shows that he is not capable of having a decent discussion. The way he commented on this woman's body also proves many people who term him as a misogynists right. A petition has already been initiated by director Angeline Malik to ban Khalil-ur-Rehman Qamar.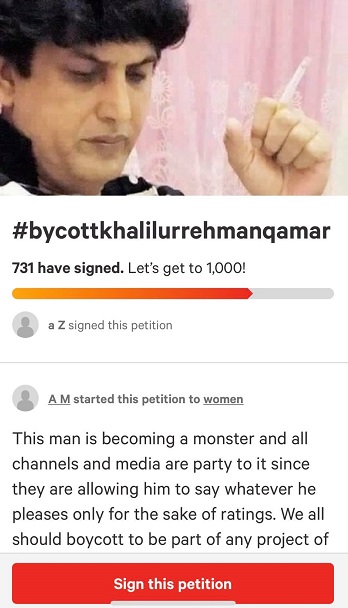 Will this be the final nail in the coffin for Khalil-ur-Rehman? And how will this impact his upcoming film? Will the producers and channel owners continue to ignore the criticism and call for a ban? Share your thoughts.