Mahira Khan is the diva and superstar of Pakistani showbiz industry. Mahira Khan started off as VJ but when she ventured into acting, she was lucky because she got to work with big names right from the beginning of her acting career. Mahira Khan appeared in Shoaib Mansoor's Bol and caught everyone's attention but she became an overnight sensation when her debut drama Humsafar aired on Hum TV. Mahira Khan has ever since become a renowned actress and is someone who is considered one of the top stars and divas of Pakistan.
Mahira Khan is a fashionista and she shows it in terms of styling. Mahira Khan is one of those few actresses who can carry every single look with charm and elegance. However, when it comes to makeup, Mahira Khan has not experimented much and has stayed consistent in sporting a minimal makeup look. On very rare occasions, Mahira Khan has been seen wearing a full glam makeup. It won't be wrong to say that Mahira Khan's signature makeup look is the no-makeup look. This is the look that she carried in both her initial super-hit projects Bol and Humsafar and since then, Mahira Khan has not changed her makeup looks.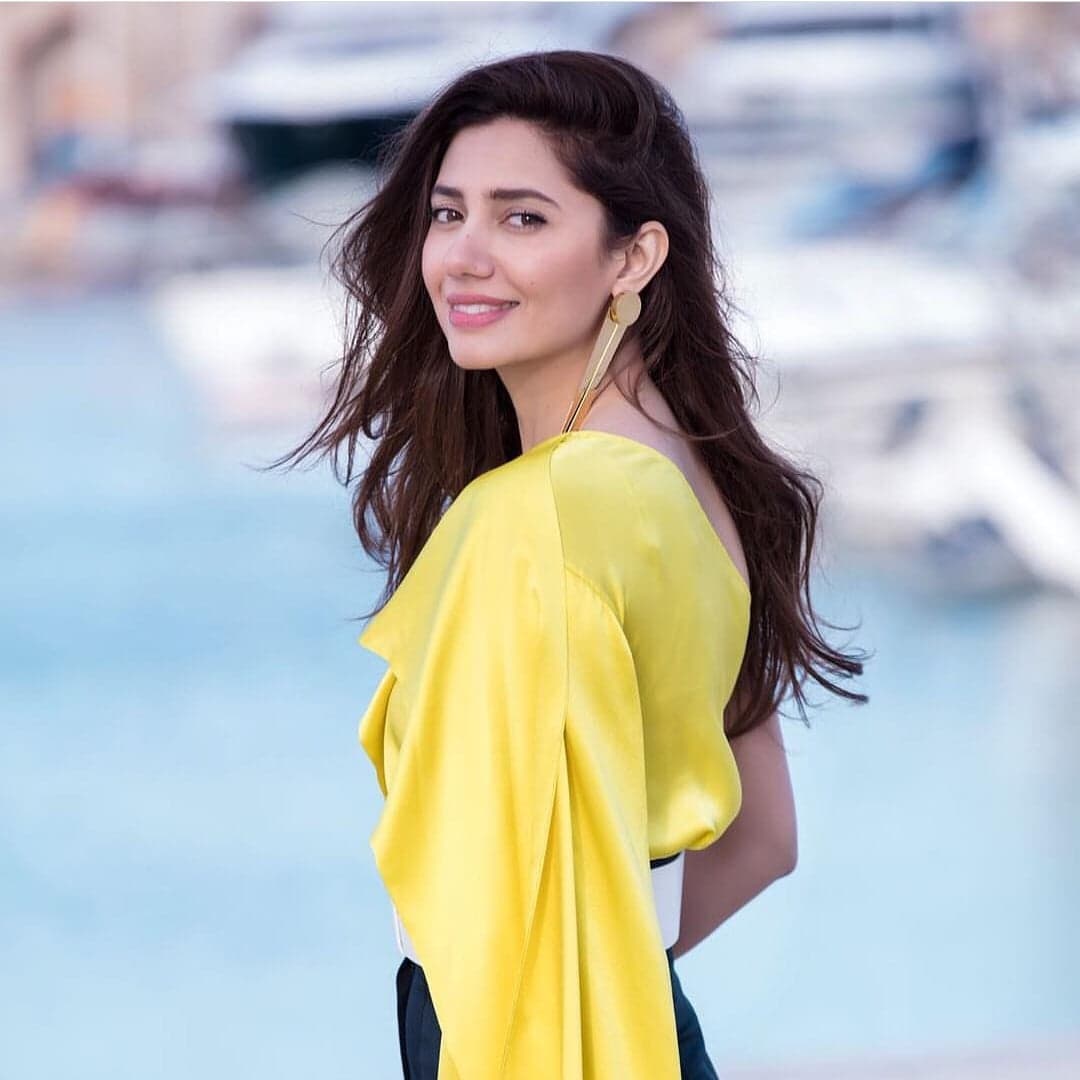 Mahira Khan's Signature Makeup Look:
Mahira Khan's signature makeup look can be termed as no-makeup look. A lot of times, Mahira Khan has shared her bare-faced pictures and when we compare them with her glam makeup pictures, we can totally see that she likes to keep it natural and minimum. Mahira Khan obviously does not even need a lot of makeup because she is naturally pretty and has a spotless skin but wearing makeup to some extent is the requirement of Mahira Khan's work and career. Mahira Khan does not shy away from sharing her raw and unfiltered pictures, which goes to show that she believes in letting her natural beauty shine through. Mahira Khan is comfortable in her own skin and this is why, when it comes to makeup, she does not rely heavily on it to make a statement.
Mahira Khan has always sported a no-makeup look. Even though a lot of makeup steps and techniques are involved in achieving the no-makeup look but looking at Mahira Khan's natural and real skin in her pictures, it shows that her makeup artists do not use a lot of products on her. Mahira Khan's signature makeup look is all about fresh radiant complexion. It is always interesting to see that in an era where trends such as wearing shimmery highlighters and heavily contouring the face are popular, Mahira Khan does not opt for these techniques. Mahira Khan's makeup is all about having that glow-from-within look and this is why her face makeup is always radiant, without using tons of highlighters. Mahira Khan might not be up for a lot of makeup products, but she shares a very strong bond and friendship with her two main makeup artists Babar Zaheer and Adnan Ansari. She always makes sure to document their work and makes sure to acknowledge the strong bond that she shares with them.
When it comes to her eyebrows and eyes, Mahira Khan usually wears a warm toned eye-shadow to add the depth in her eyes and she opts for brown eyeliner pencils. Using brown eyeliner instead of black kohl or kajal makes eyes look softer and natural – which is something that Mahira Khan's makeup artists always aim for. She keeps her eyebrows natural and does not wear a lot of eyebrow products to give them a sharp or made-up look. Mahira Khan does wear a few coats of mascara, that give her eyes a little depth and dimension. Mahira Khan also wears individual false lashes at the end of her lash-line, it gives her eyes a lift and cat-eye effect.
Mahira Khan does rely on warming up her face with bronzers. This technique gives her a sun-kissed look and that brings some color and dimension to her face. Mahira Khan naturally has lifted cheekbones that is why she does not contour her face. Bronzing brings some color to her face which otherwise might look washed out in front of the camera or in pictures. Mahira Khan also wears a little blush to again bring a flush of color to her cheeks.
Mahira Khan does wear different shades of lipsticks, however most of the times she wears natural and nude lipstick shades. When it comes to amping up her look, she does sport a bold red pout but that also happens rarely. Mahira Khan does not wear the kind of makeup that will draw attention to every feature on her face. She keeps it simple, minimum and this has become the kind of look that she wears confidently. Mahira Khan is one such celebrity that does not even change her makeup preferences in advertisements or award functions, because usually these are the two events when actors focus a lot on their makeup. In advertisements, Mahira Khan does wear a bit of foundation that is visible on her face but other than that, she keeps her makeup simple and does not go overboard. Similarly, at award functions, Mahira Khan wears different kinds of outfits and experiments with her styling but her makeup is always simple and stunning.
Here are Mahira Khan's pictures in her Signature Makeup Look:

Mahira Khan's Pictures in No Makeup: