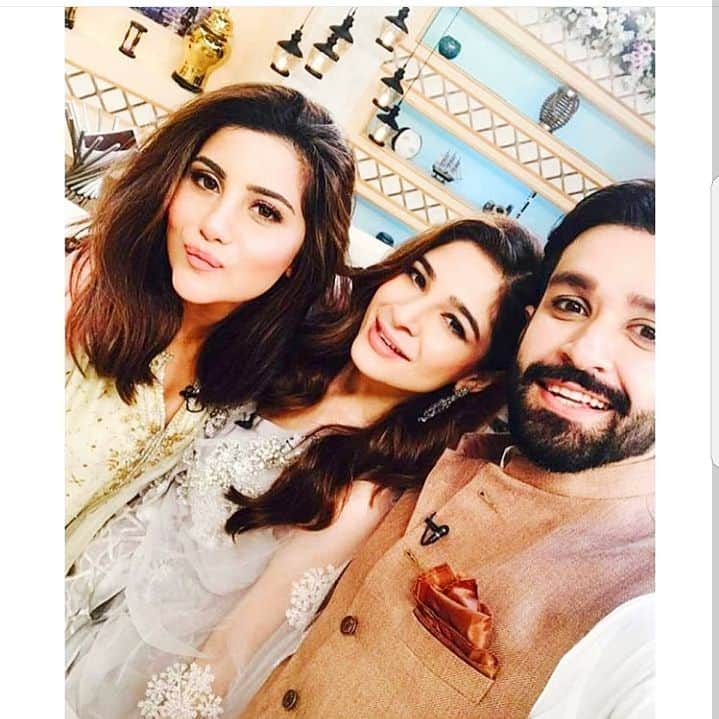 Sohai Ali has undoubtedly reached the heights of success in such a short span of time. Her mesmerizing looks along with brilliant acting skills had indeed been her assets which made her make her place in the hearts of everyone and people always want to know more about their goddess. Here are some of the confessions she made on an Eid show hosted by Ahmed Butt on the second day of Eid.
Is Sohai a choosy person?
Sohai answered this question in a clear yes and confessed that she would not do anything unwillingly or forcefully and that she is rather choosy when it comes to her projects.
Interest in Politics:
Sohai confessed that she is not into politics and chose not to answer any political question.
Is Sohai self-loving?
Azfar Rehman, upon getting as the question , said that Sohai is the most self-loving actress to which Sohai agreed and confessed that she is quite self-loving
Producer who she thinks is in dire need of attitude change?
Answering this question, Sohai told everyone that she has not come across anyone of that sort in the industry because she has been treated really well by everyone so far.
Director you would not want to work with?
Sohai chose Sahir Lodhi as the one she would not want to work with.
Which one of her films defines Sohai's life?
"None of the films I have done so far define my life."
Is Sohai a sensitive person?
Sohai confessed that that she is quite sensitive in really life and gets hurt easily.
Sohai's confessions add to her qualities making her a gem of a person and portray her honesty to a great extent.