The Neeli Zinda Hai's gorgeous and talented actress Sonia Mishal has also jumped onto the bandwagon of Feroze Khan & Aliza's marital controversy, she has also expressed her fierce views over Feroze and Aliza's matter. Sonia has blatantly called out the sisters of Feroze Khan on staying quiet on this matter.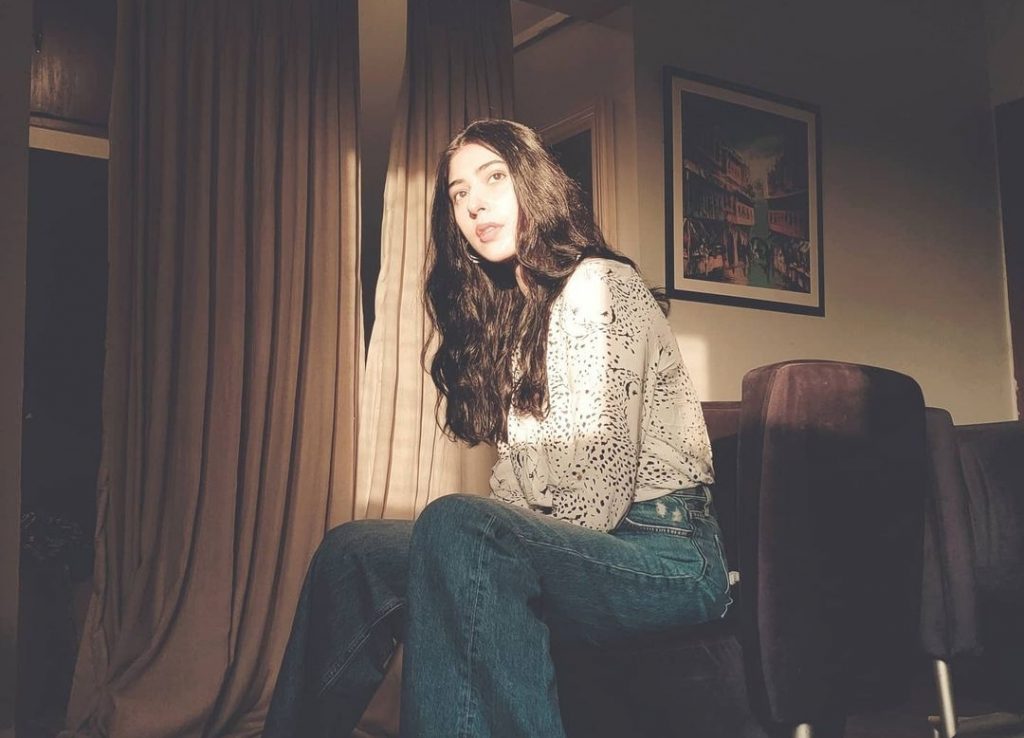 Sonia took her aggressive and direct opinion about the sensitivity of the matter to her Instagram, she wrote, "Shame on Humaima Malick and Dua Malik along with their mother for staying quiet & letting this happen. I'm pretty sure you all were able to see her bruises. Can't believe a woman won't help another woman out. Yakeen nahi ata you call yourself modern and educated (speak with a bipolar accent) and is also guided by a Shiekh somehow. A perfect recipe of a strong misogynist but a weak man. Feroze Khan"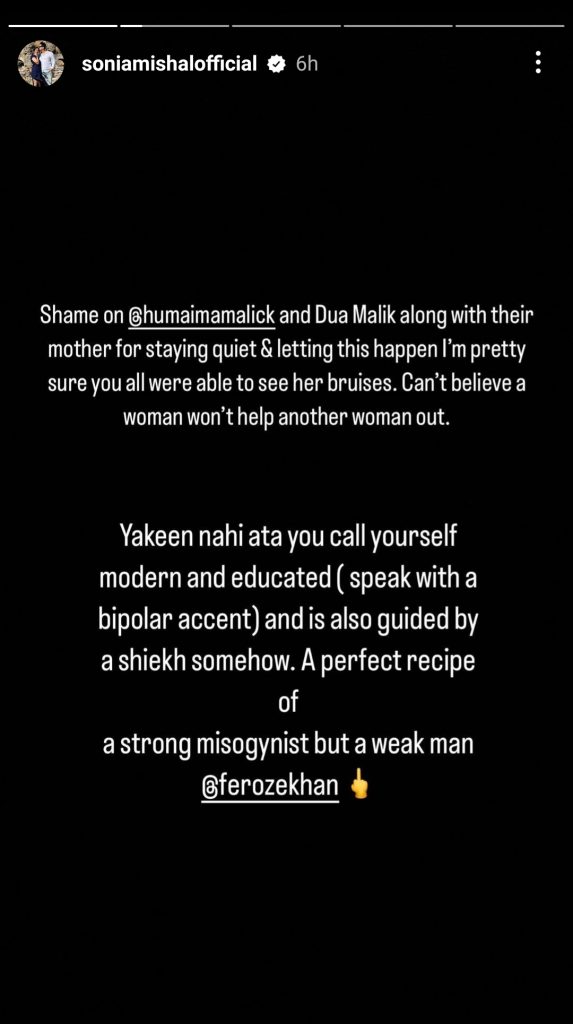 Also, while commenting on the Images, which were part of the court's record, showing Aliza Sultan was allegedly subjected to domestic abuse by her ex-husband, Feroze Khan. Sonia Mishal said, "So we all know where this could've led right? _ 1) a Potential murder, 2) cover up/ victim blaming/ character assassination, 3) a long endless painful fight for justice Aliza Sultan Khan, so glad you were able to break the cycle"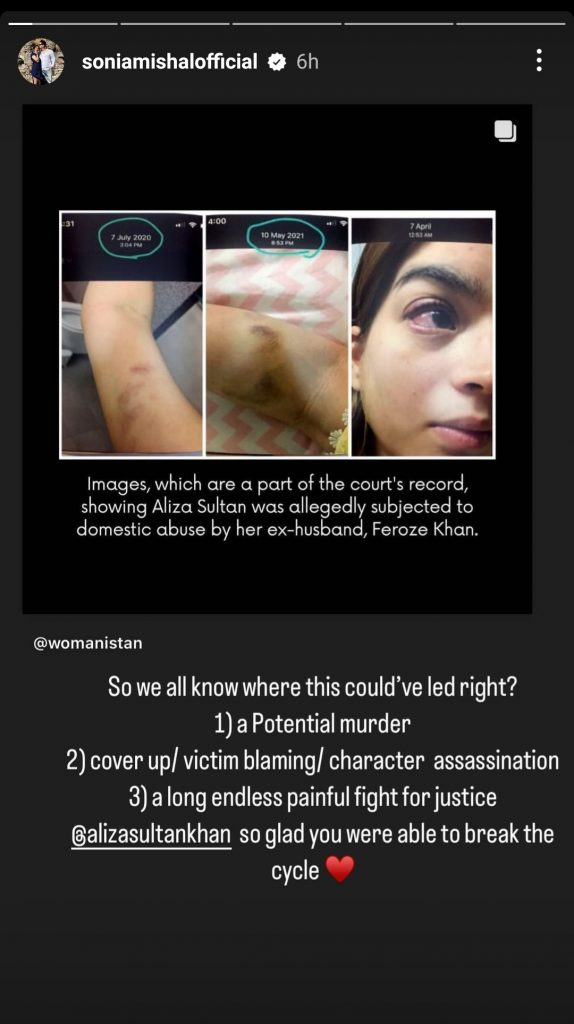 Well, another model Faiza Ashfaq who is also the sister in law of Mehwish Hayat,called out Dua Malik on staying quiet. Have a look at her post as well!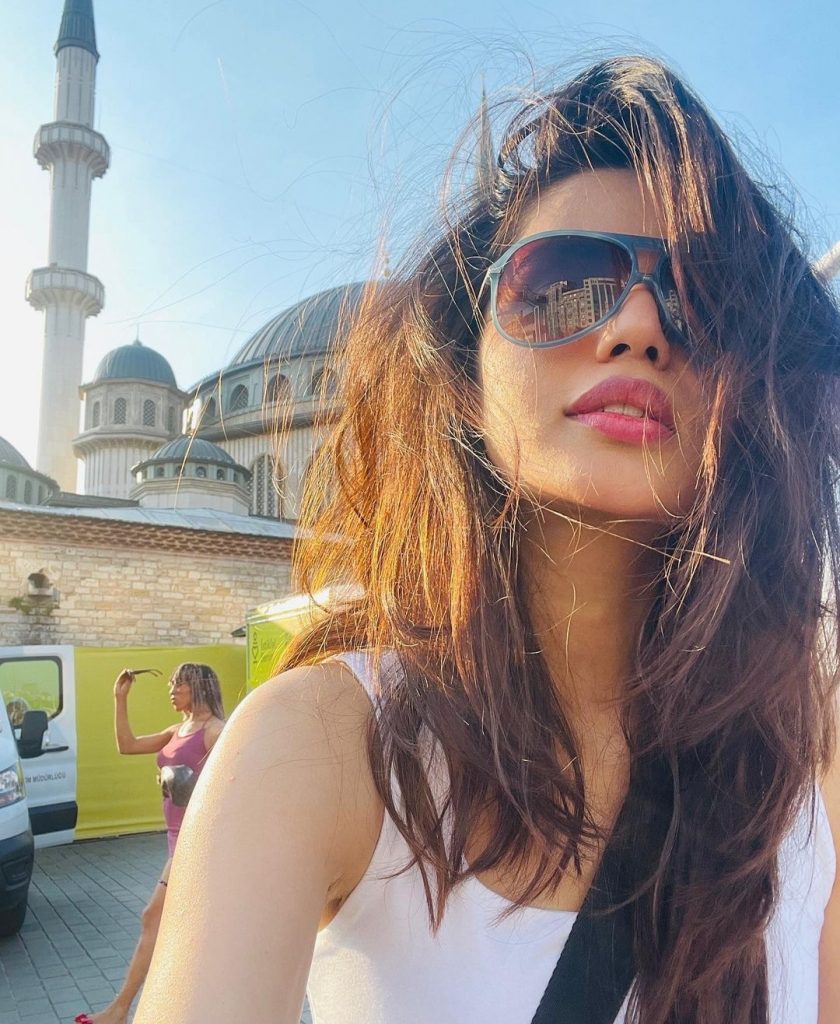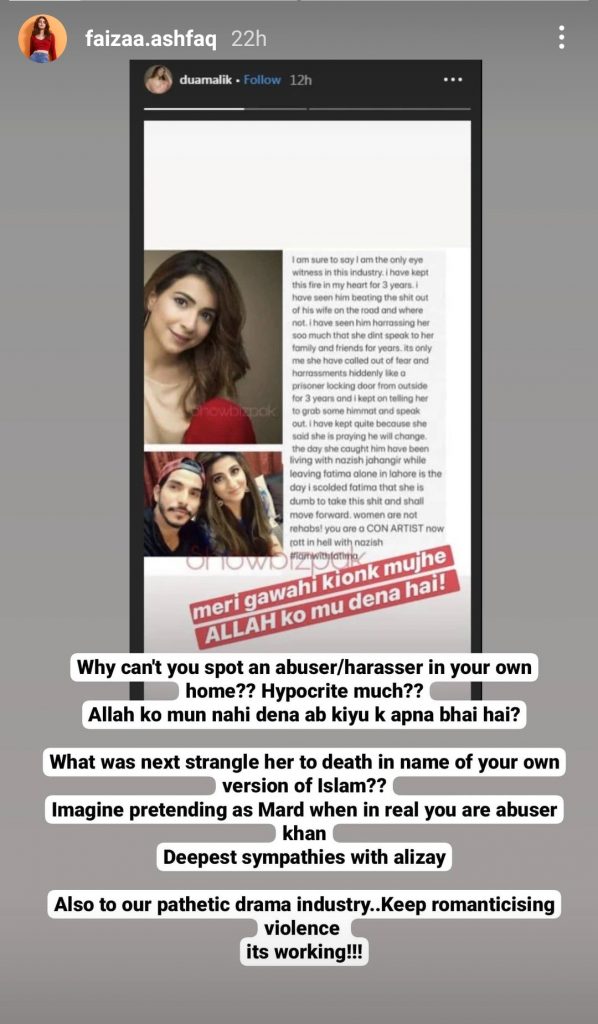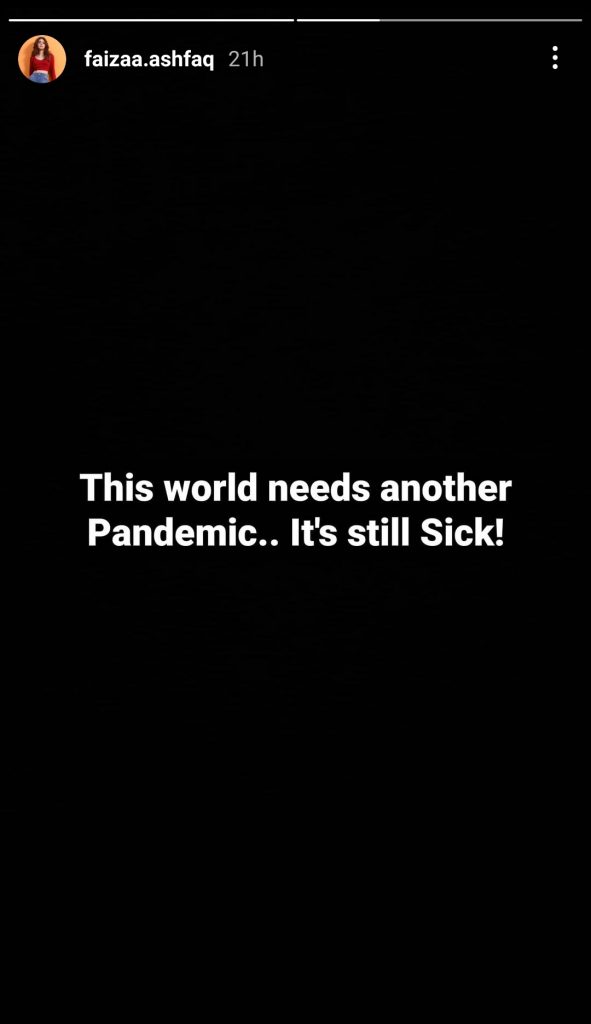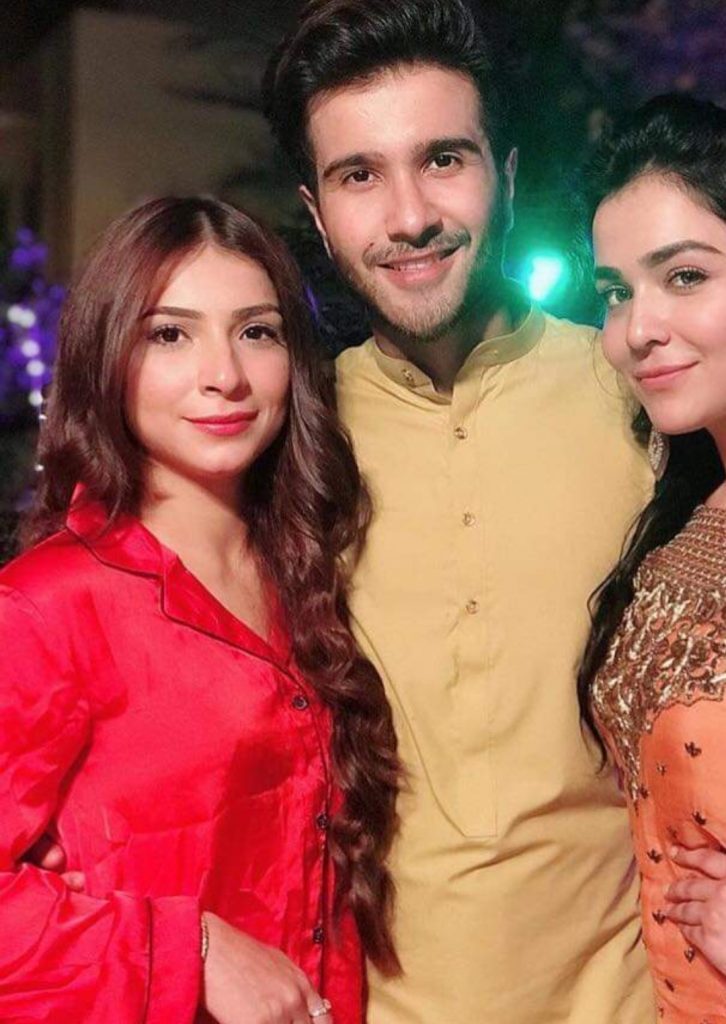 Public is also aggressive on the matter and they are expressing their views over the silence of his sisters who become vocal in others' matter. Have a look at comments!